I was compensated with free craft supplies for this project. All opinions expressed are my own.
Recently I was feeling very crafty and I had the opportunity to go on a major shopping binge at Michaels Stores. Here it is slightly assembled. Do you see what I see? Pure crafting BLISS.  (and maybe, even a slight sign of SPRING DECORATING).
Now, it was up to me to come up with something interesting for a spring craft for my in-store demo. Because I wanted to give shoppers plenty of ideas and options I came up with two projects.
1) A DIY Herb Planter – I demonstrated specialty painting and distressing techniques, along with several vintage labeling options using chalkboard paint, twine, and Sharpies. I gave attendees choices of each.
2) Burlap Art Silhouette – see my next post for more details.
I changed the orange terra cotta pots as a first step. So I created a variety of watered down paint mixtures and colors that matched my own home.  First I layered on pure white. Then I would mix colors with water.
Like so:
Applying the first layer…very, very watered down.
Apply the paint as sparingly or generously as you wish. Then layering varying degrees of color, but still letting the terra cotta base show through.
NEXT–DISTRESSING: The technique I used was to REMOVE the damp paint as part of the overall distressing.  (Layering paint, then dabbing it off….REPEAT).
See? Almost dripping wet…
 Next…dabbing off the paint with a wet cloth (lots of water used).
Yes, I'm in my robe.
This is what happens after I distressed the first coat of paint. I would repeat this process with a variety of colors. (Paint. Dab off with wet cloth. REPEAT).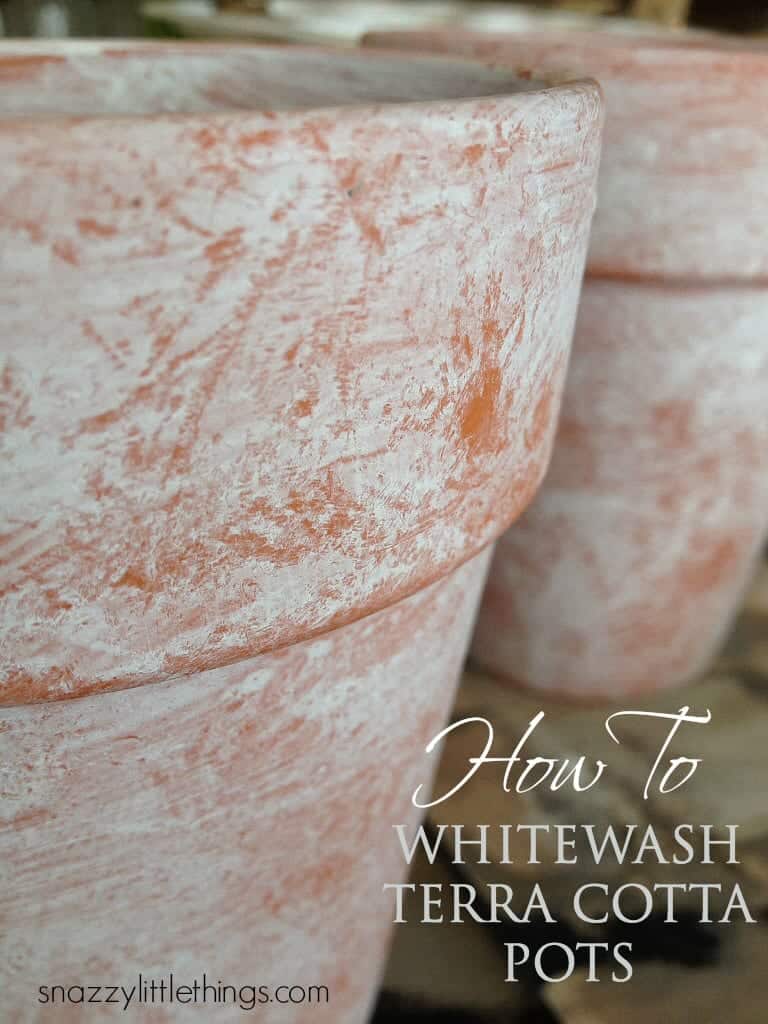 More information coming on how I distressed the crate itself. But to be honest, much of my craft project was simple assembly of items. Finding items that complemented each other.  This project was so fast and so inexpensive that I decided to pick up a variety of labeling options to show readers what the possibilities were.
Here is one option. Plain labels…with my own handwriting. Along with a wooden "HERBS" sign during the event itself, which was assembled in the unfinished wood section of Michaels (my favorite aisle of the entire store).
Trying out handmade labels…
Later, I got the inspiration to do vintage numbers.
Project #2:  Burlap Canvas Art (see separate post)
For the burlap project, it was simply assembling the items.
Supplies:
Burlap Canvas, Bakers Twine, laser cut wood frame (I love these), Craft Paper, Mod Podge, and my printer. 
Related articles
See ALL the crafts that were created for this event!