I will confess, there is a certain freedom that I remember from the pre-blogging days — the days when I didn't have the budget (or the know-how) to upgrade or decorate my house. For seven years I had no real need to decorate. I was a busy mom of young'uns, and my house was unstyled and undecorated–and we had white, very scuffed builders-grade walls. (See my house when I moved in). Choosing paint was one of my earliest projects that I remember agonizing over because I knew it would set the tone for my decorating in the rest of the house.
Eventually, the pressure was off…instead of thinking of the color itself, I realized that my goal with paint was to evoke a "feeling" in a space. As I pondered my budget (which was nearly zero) one of the fastest and most cost-effective ways I knew to get that vibe was to choose the right paint. Since all the rooms were connected thanks to the open concept floorplan, I knew this would be a big commitment, especially on our two story walls.
Main Living Area
The name was Valspar, Moonlight Beach at the time but Lowe's no longer carries it by name. You will end up with the wrong paint color if you ask for "Moonlight Beach" — so you must print the number below:
Lowes #0633 330-695-935 Tinter B
3/7/12 Valspar, Gallon Size, SR214, Moonlight Beach, Signature, Interior Satin Base 4
101-2Y, 107-2Y10, 109-14, 113-7Y28
I love any hue with cooler undertones. For me, This color has a very "Zen" feeling to it, and while it's mostly a taupe, I remember seeing blue undertones being added as they mixed the paint. This color was a last minute decision. I walked into Lowe's, my original intention was to opt for  a safe choice…which was a lighter, non-dramatic color. But something about this darker hue was very comforting, so I went for it! Depending on how the light plays, the main living area always seems to look different. This is how I see my walls most days…a taupe-grey.
But if the sun is shining directly in the foyer, that same color can look warmer and more brown on other days: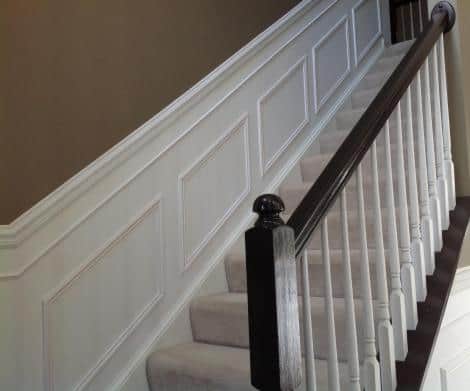 One of my earliest lessons learned in an open concept floorplan was that choosing paint was going to be tricky. If you choose too many paint colors in an open concept home, it ends up looking too busy, and more like a patchwork quilt. I stuck with a single color throughout the main living area of the house.  Eventually, I'm choosing to change out feature walls, and lighten them up. After all, it's just paint!
Two Story Feature Wall
Wall: Olympic Grey Ghost  

White Trim:  Olympic Pegasus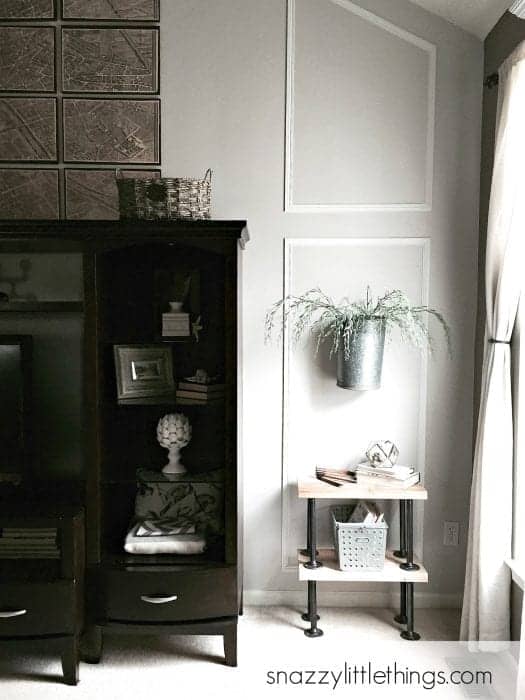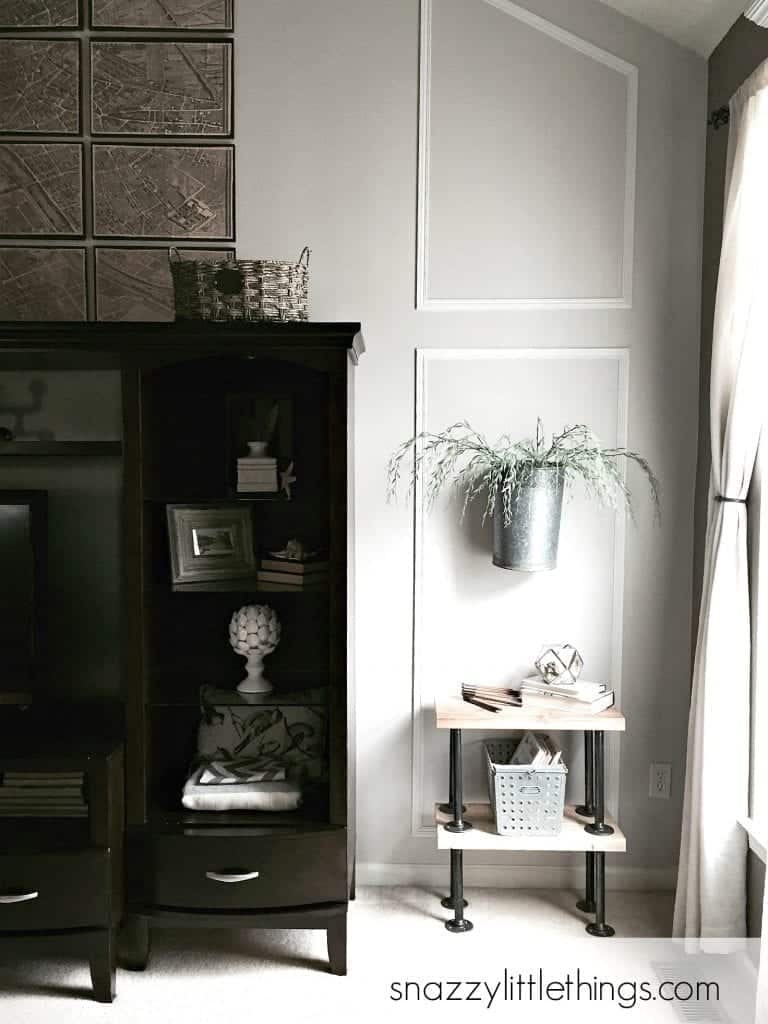 Family room feature wall paint project
I played on the cool undertones in Moonlight Beach, and opted for a greige feature wall with white trim.
The Sunroom
Walls:  Benjamin Moore, Kendall Charcoal

Wooden Beams:  Dark Walnut Stain by Varathane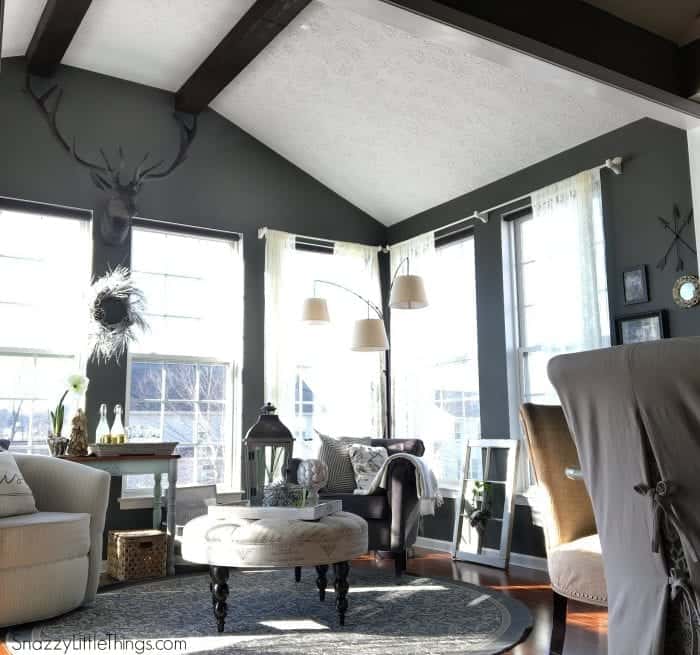 Sunroom updated with Kendall Charcoal Paint
This room was a warm beige for a long time, but I was always very sensitive to the "vibe" against the Moonlight Beach. While they didn't clash, they didn't complement each other perfectly, either. I wanted something a little more bold and dramatic. And this new, bolder Kendall Charcoal from Benjamin Moore definitely offered the cooler undertones that I crave.
Stair Rails
Valspar, Fired Earth (High gloss)
At first, I was considering black for our railing, But I found Fired Earth provided just enough brown undertones to soften the look. I tend to use leftover paints for my home projects. So once the stair rail paint project was finished…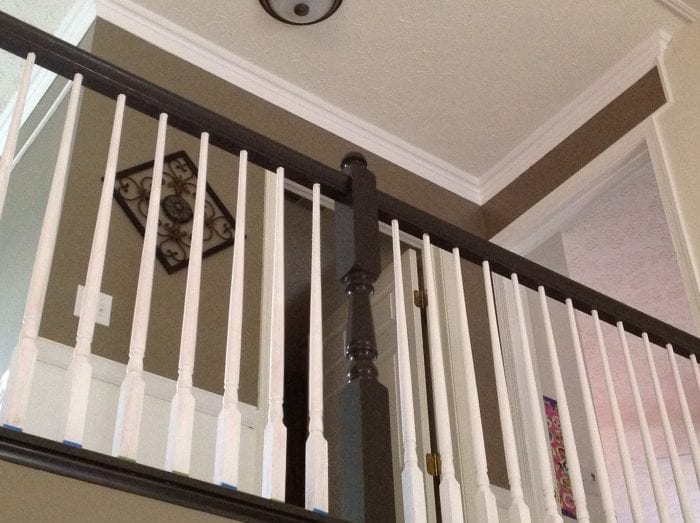 Stair rails updated with Fired Earth paint
Kitchen Backsplash
Valspar, Fired Earth (High gloss)
…I used the same paint for the backsplash.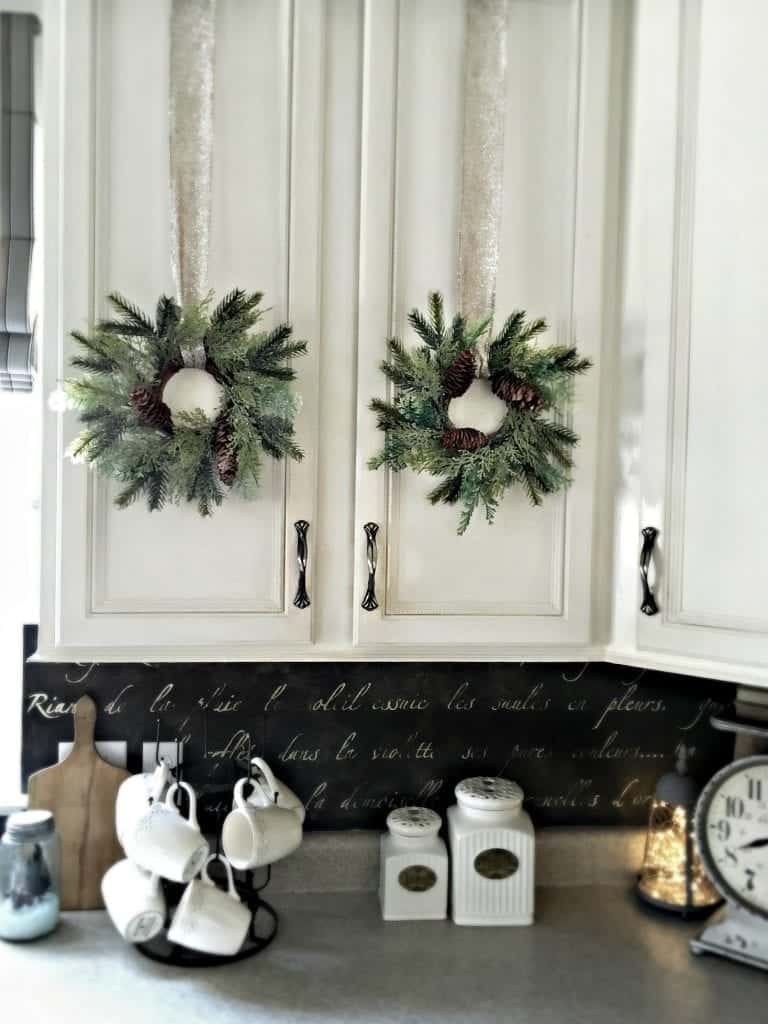 For the lettering, I used a mixture of Valspar paint samples.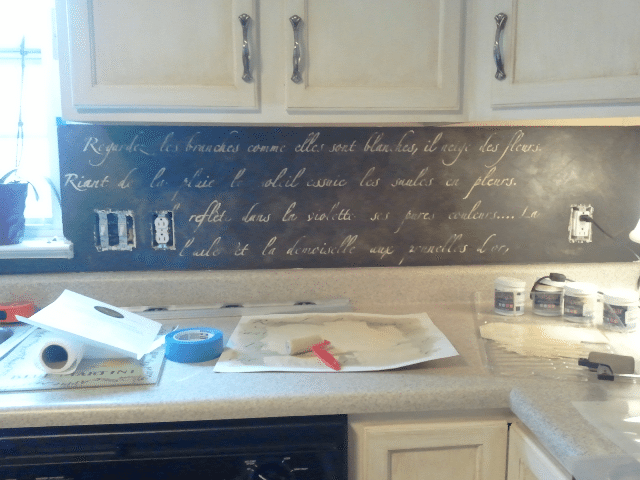 Backsplash DIY project was one of my favorites
Kitchen Cabinets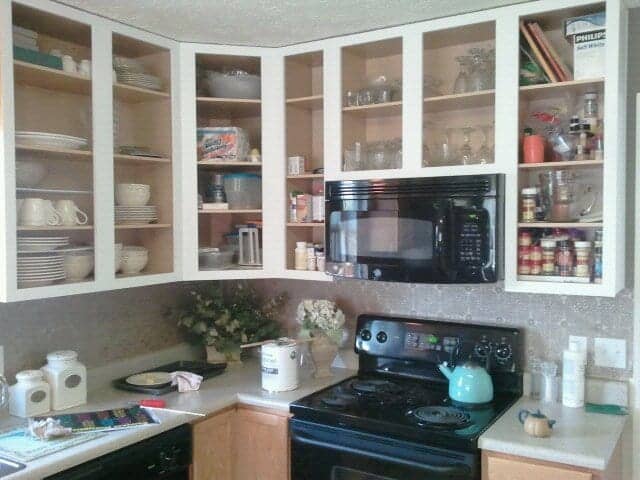 I've been considering changing the main living area to something more greige — but I don't want my walls to feel washed out. I like the darker walls, which in some places are 16 feet high. I like how the dark paint makes you appreciate the height of the space.
Thanks for following along! Next time I'll share the paints used in my office, our bathroom and other areas of the house.
All the best,