To see all of my holiday creations, be sure to visit my Christmas inspiration board, or follow me on Pinterest where I'm pinning ideas to achieve "high end holidays" on a budget.
***
It's funny how there seems to be a direct correlation between my travel schedule, and my ability to keep plants alive.
But since my schedule is slowing down, this weekend I took the plunge and started asking around where I could find rosemary topiaries. Turns out, Williams Sonoma carries them this time of year, but the clerk said that they source theirs from Lowe's or Whole Foods.
So I went directly to Lowe's and of course, I got nothin'. But what I DID find was this pretty little lemon tree topiary. The fragrance was wonderful, it had a pretty light green color, and it was perfect for my windowsill above my kitchen sink—the highest traffic location in my house — a place where we can enjoy it each trip we make to brew a fresh cup of coffee.
I added a few pear-shaped accents to the tree using a free printable that I found on Altered Artifacts. Find the printable here.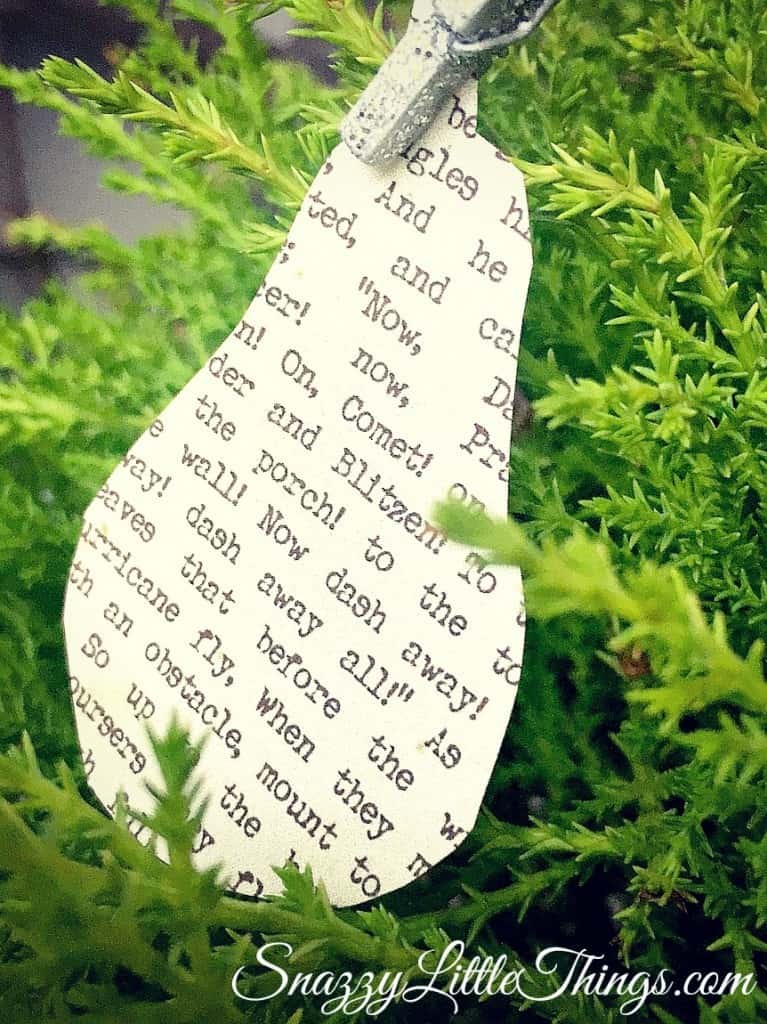 For some reason, choosing my "partridge" was the hardest part of this endeavor. Another lady and I were in a friendly competition for choosing the perfect bird. She was a bird watcher so she offered her two cents on each and every bird I picked up…
In the end, I went for the loose interpretation of a partridge, one covered in glitter.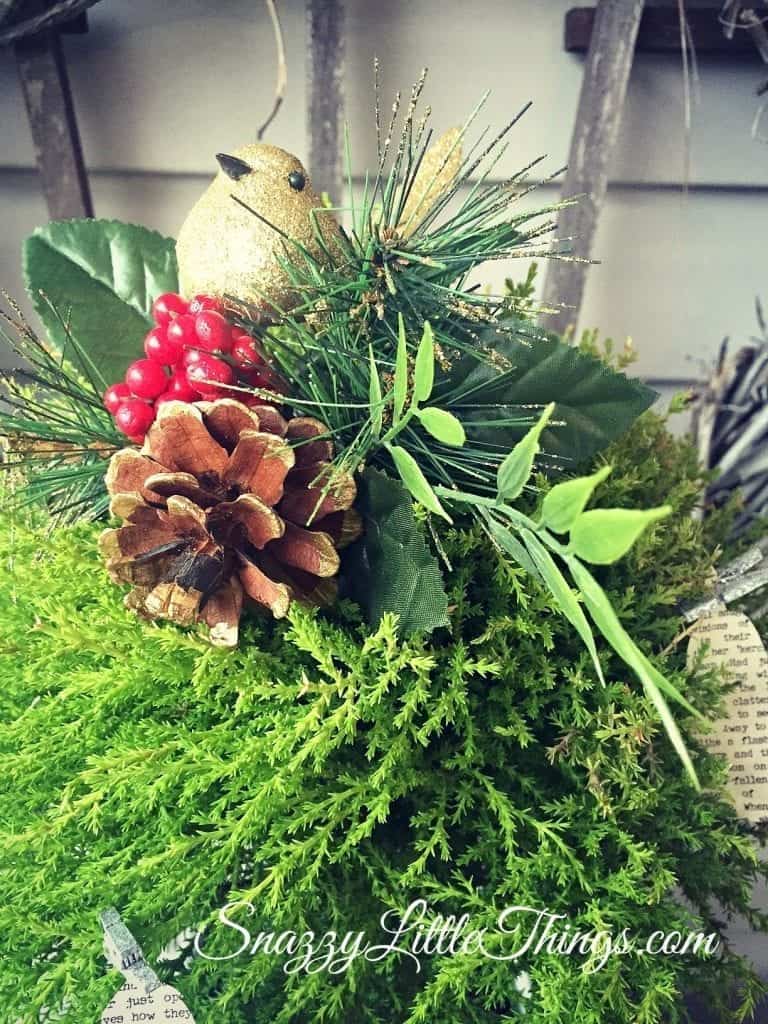 And now…this fragrant accent resides on my kitchen windowsill where we can enjoy it all season long.
One more look in the morning light.
****
Be sure to check back! My blog friends are rounding out the "12 Days of Christmas" holiday tour with their own DIY craft projects that you can do at home.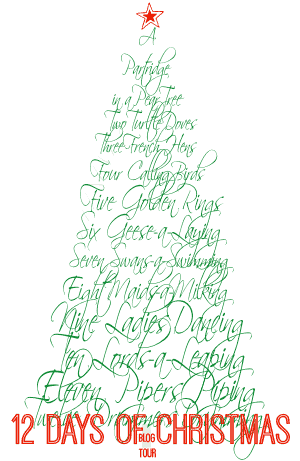 {Partridge in a Pear Tree}
Simply Fresh Vintage
Petticoat Junktion
Snazzy Little Things
{Two Turtle Doves}
Confessions of a Serial Do-it-Yourselfer
Fresh Idea Studio