16 Easy-To-Store Items for a Festive Holiday Home
I took this photo on a warm December day. Buddy was keeping watch over me as I decorated the front porch for Christmas. If you're not following the #12DoorsofDecember tour, 12 bloggers are revealing their front door makeovers every day until Christmas Eve. It's happening right now on Instagram, and this is just a sneak peek of my porch. My full porch reveal is on December 24th! On a side note, Buddy is looking rather handsome at 13 years old, isn't he?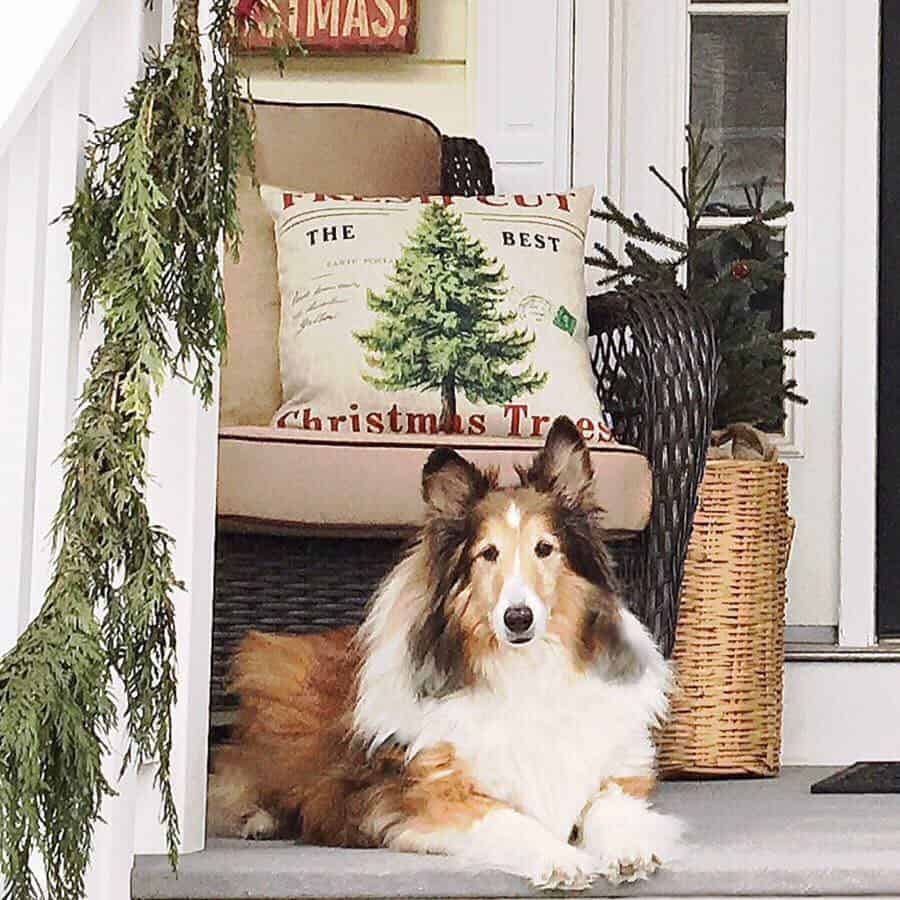 This tour inspired me to buy a few new items to make our house merry and bright this holiday. But I scrutinized every single item before buying it. Selling our house and moving made me painfully aware of just how much stuff accumulates over the years. As I was purging old holiday decor to make room for new, I realized how I love a simple holiday so much more. My new purchases provided me with all I really needed to complete my whole-home holiday look. Anything left in storage was purely sentimental.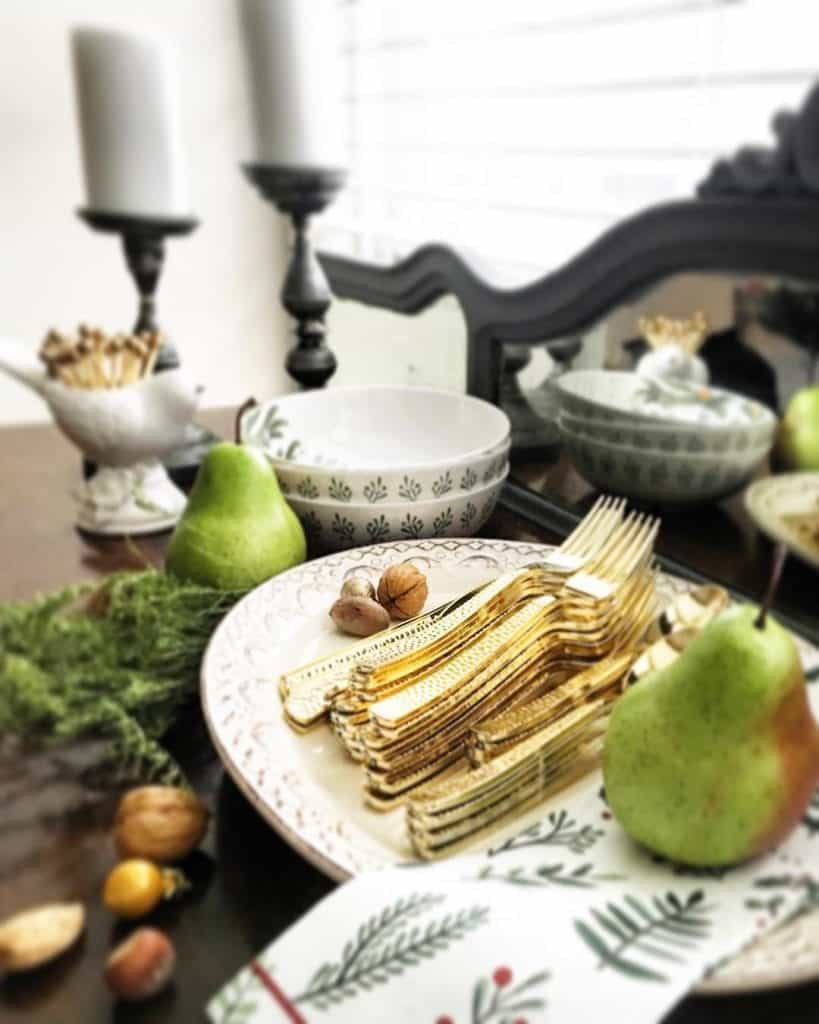 If you don't like to overload your storage area, then this post is for you! Instead of holiday decorating, try your hand at decorating for the winter season.  Pillow covers (instead of buying pillows with inserts) are a great choice for easy storage. Do you really need a full set of holiday dishes? Neither do I. So I bought some simple accents to go with my everyday white dishes. And while I love the trend of the gold serving wear, I didn't want to buy a new, expensive set. So I chose items that can be displayed all winter long, or are small and compact enough to store away. Some are even organic and easy to dispose of.
16 items for the Merriest Holiday Home
This post contains affiliate links
If you order today, you can even have some of these items before Christmas. I like to order online using internet coupons then pick up at a local store. So give your house just the right holiday touches this year without overloading your storage area.

Pin It: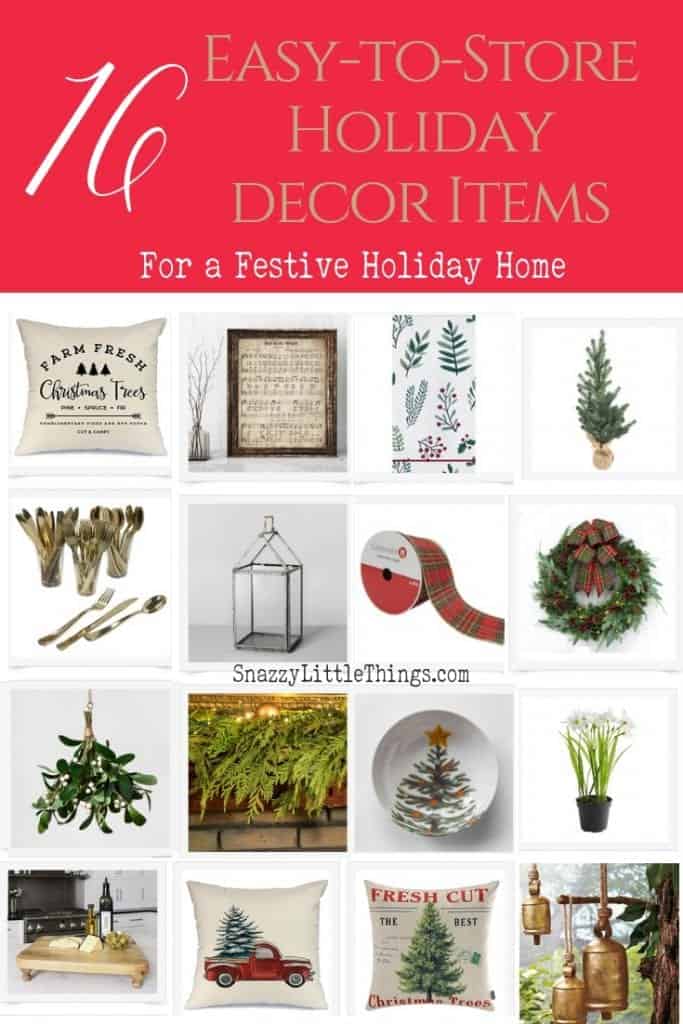 This is about all I need this holiday season, lots of it is disposable, recyclable, or small enough to tuck away until next year. We are still finishing up a few projects (the kitchen, the new dining table), so stay tuned!