Welcome to my 2016 spring home tour. If you're visiting from Alicia's tour at Thrifty and Chic, I'm so happy you stopped by. I'm grateful to be part of the tours that Marty from A Stroll Thru Life coordinates each season. During this blog hop, we make it easy and show you where to go next by scrolling to the bottom of this page…and I hope you'll continue the tour by visiting all the ladies throughout the week.
2016 Spring Home Tour
This season, I'm practicing the art of simplicity. I've been removing items from cluttered vignettes and abandoning the overly decorated look. There is something refreshing about this exercise and it opens up my decorating to new possibilities. Tiny pops of spring (and pink) are showing up, all amidst a wintery backdrop. Here in Ohio…it's still a whole lot of winter with a glimpse of spring now and again. And that's exactly what you'll find here in my home.
When I first built my house, I thrifted my way to a furnished home. Now I'm in the process of brightening up my interior spaces with more black and white, and dramatic contrasts.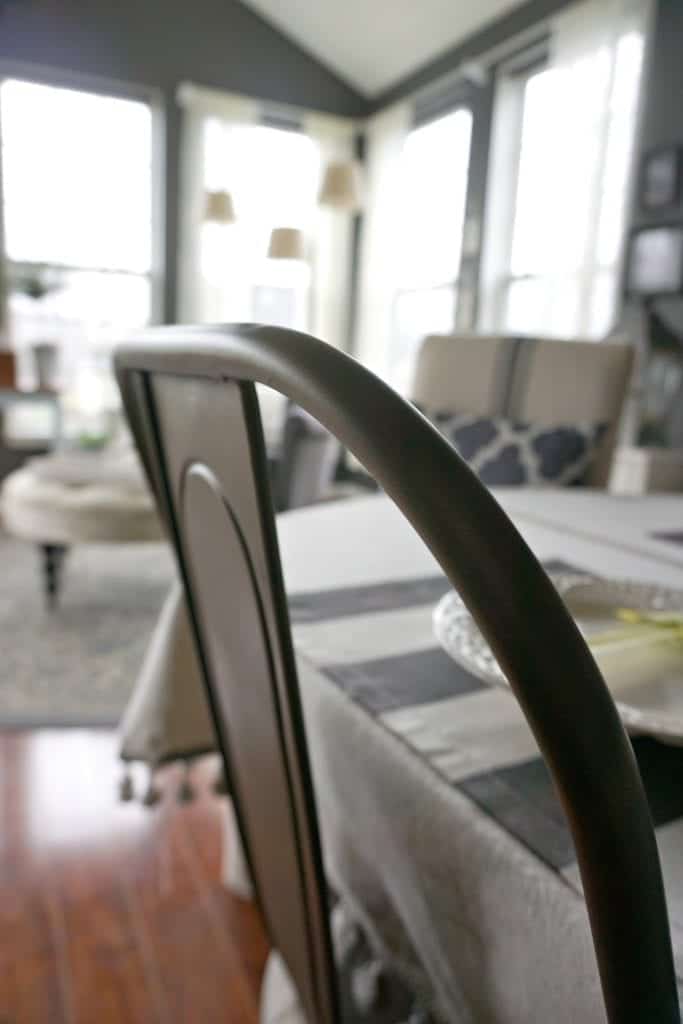 Rooms that were once a bland "vanilla" are getting a coat of paint. Our sunroom and dining room is where some of the biggest changes took place these last few months. I've been clearing out some of my handmade decor and purchasing items I've wanted for a really long time. I'm actually thinking about opening up an antique booth so that I can sell my creations.
We finally purchased the Restoration Hardware industrial chairs for our dining room that we've had a crush on for so long.
Palm Sunday was yesterday, so as I was decorating, my son made crosses for the table…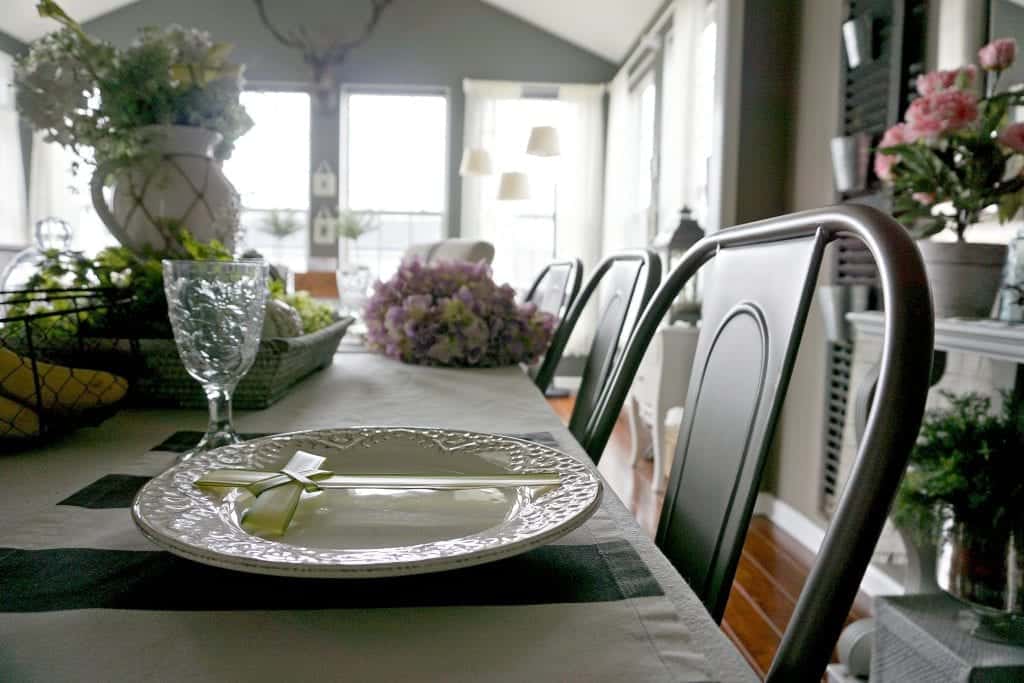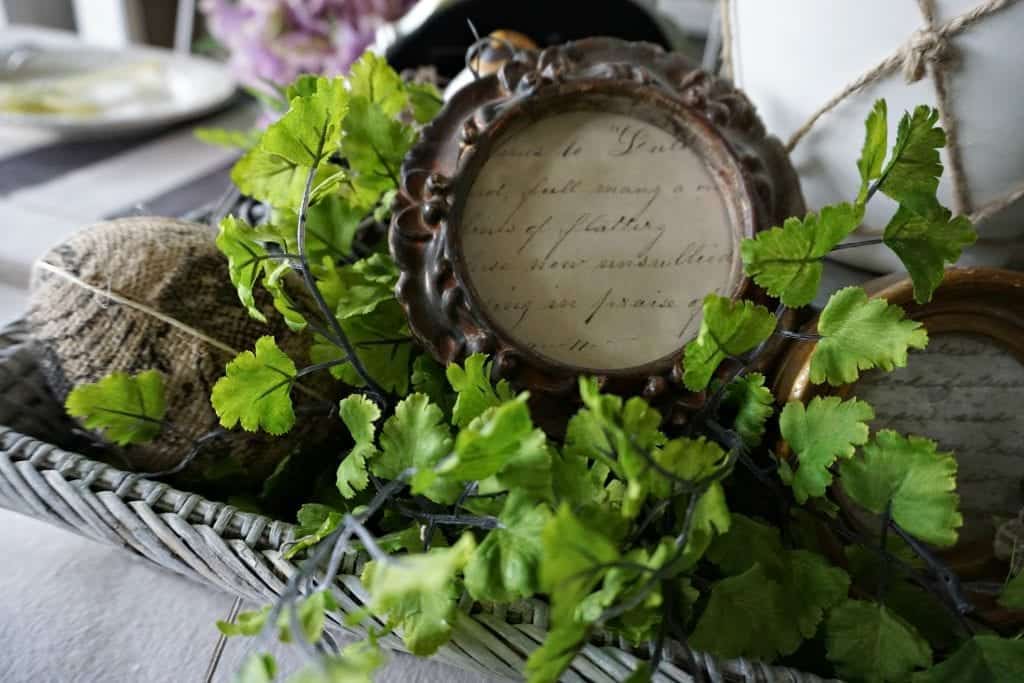 Even Buddy, our dog's "home" got a spring makeover. Below is his new crate (in disguise). You can follow me on Instagram where I'm constantly experimenting with decorating and sharing my newest, thrifty finds.
Some other springy elements that have made their way into our home. My table display on our tufted ottoman.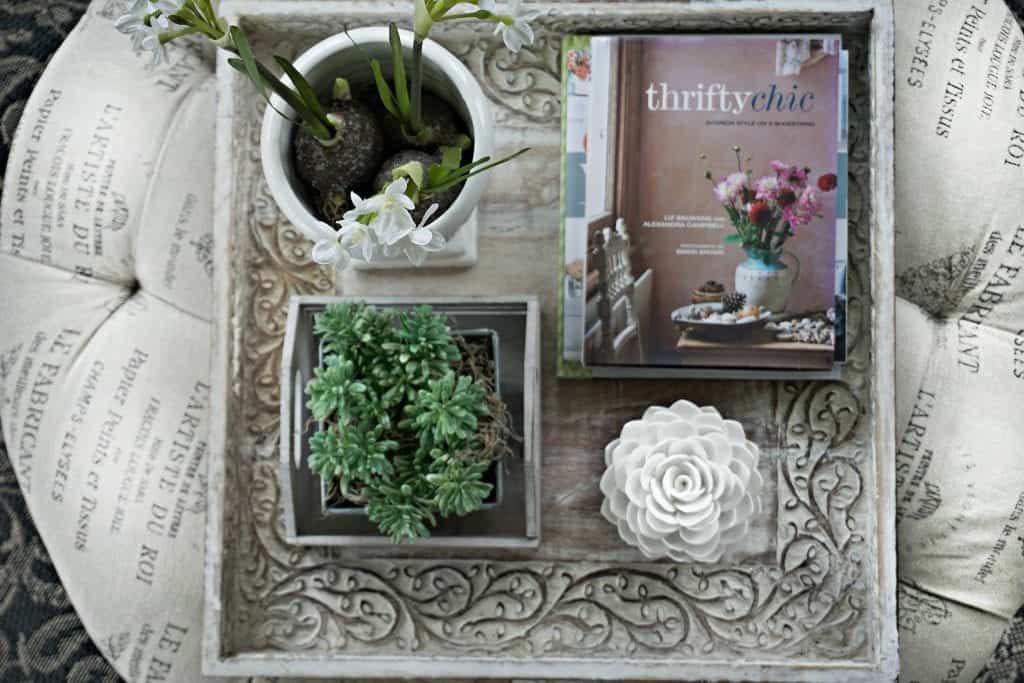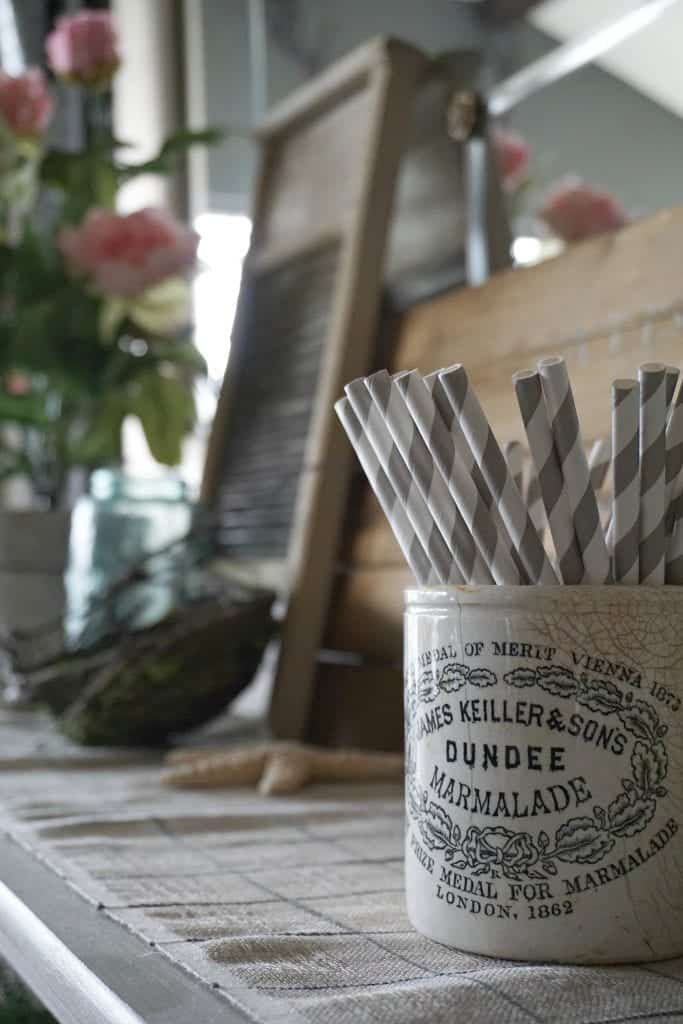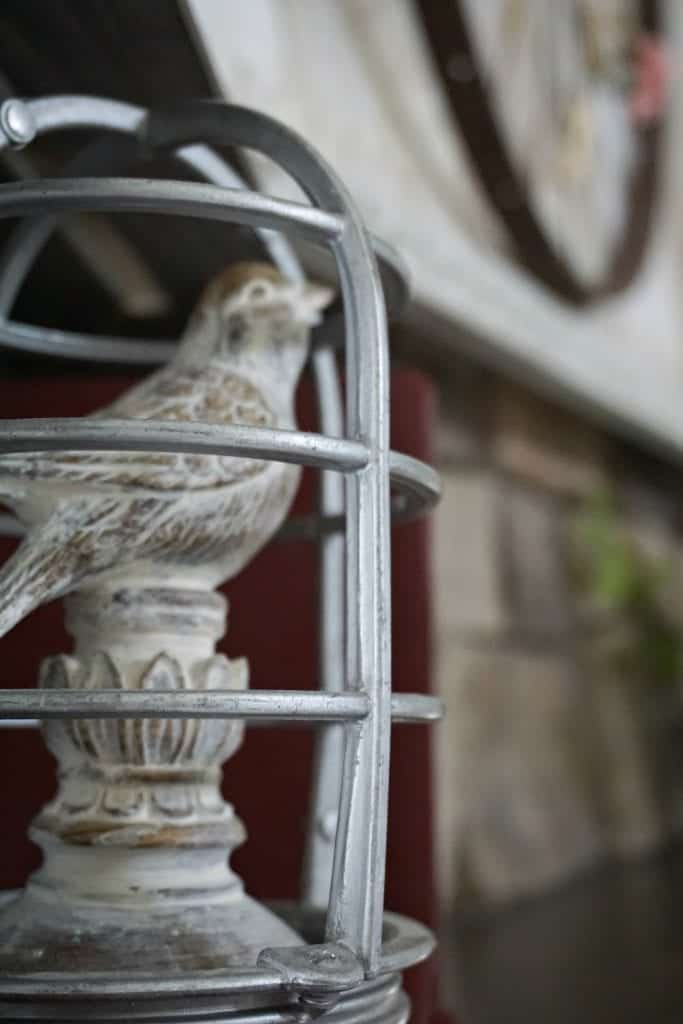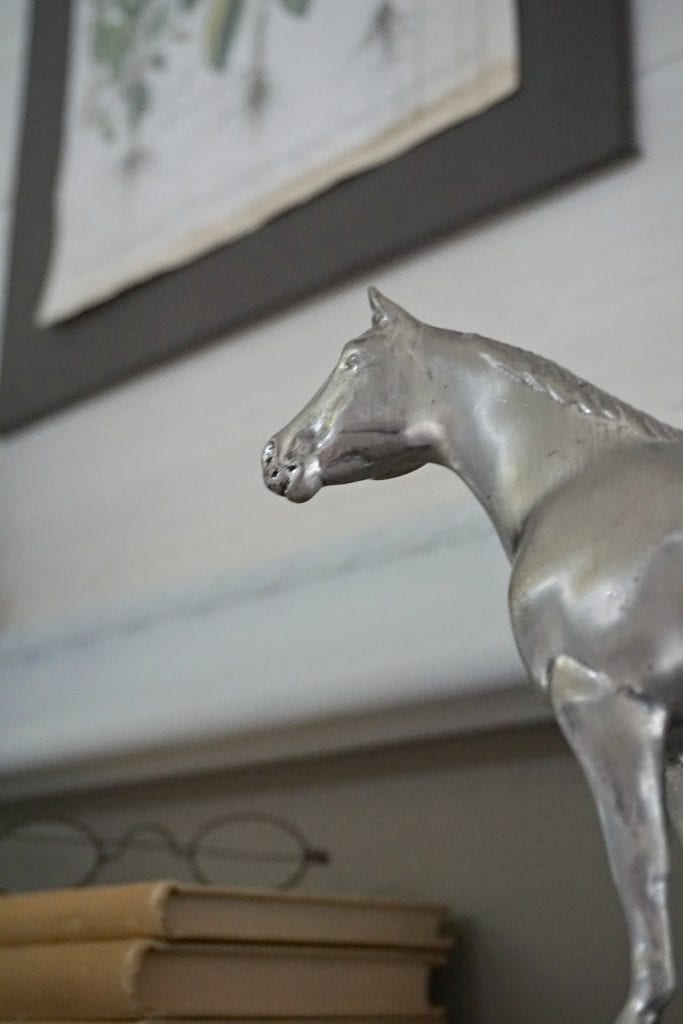 My husband says we have "critters" all over the house, and as of this tour…I'd say he's right ;-)
I'm part of the Magnolia Market "Street Team" of bloggers, and I just had to incorporate some element of shiplap. So I created this faux shiplap botanical art, just for a touch of Chip & JoAnna's style. (More about this DIY in a future post).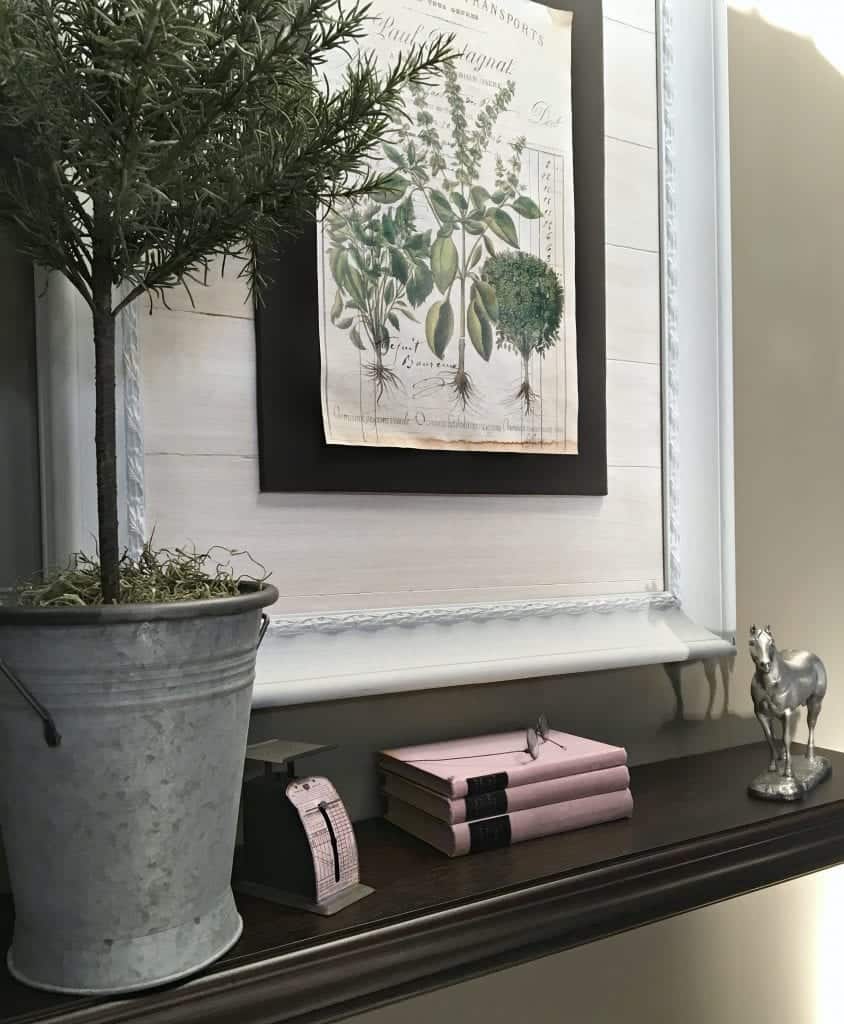 An old bench with locker bins sits next to our stacked stone fireplace.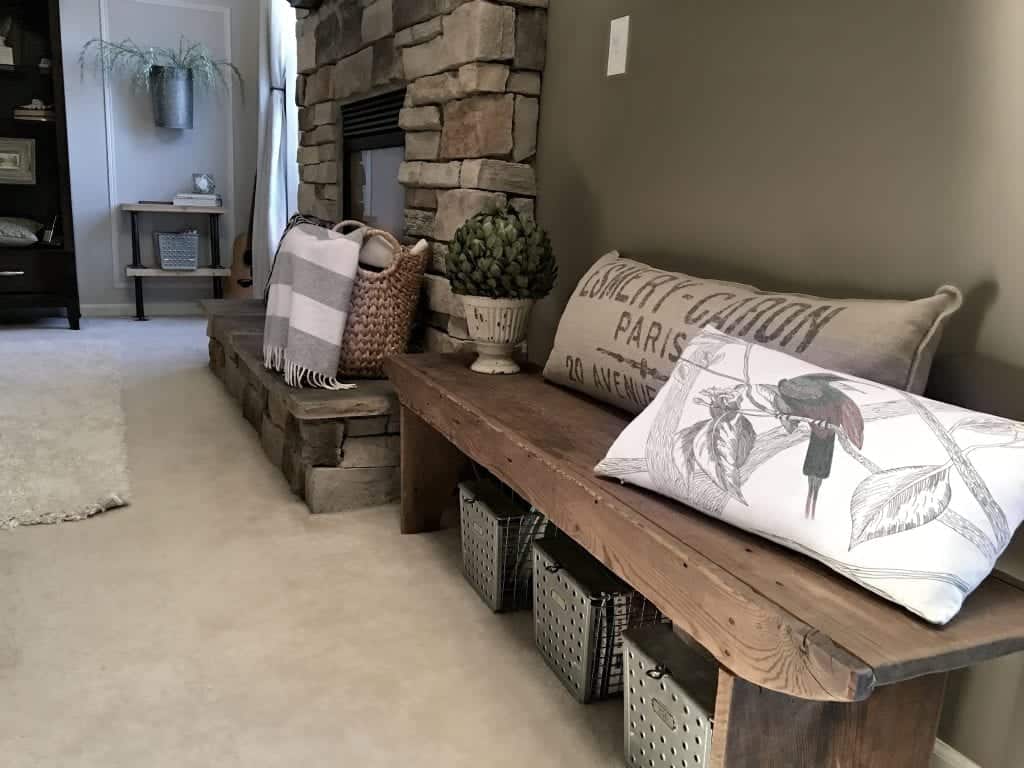 I just received this pretty, vintage bike wheel from Wayfair.com yesterday.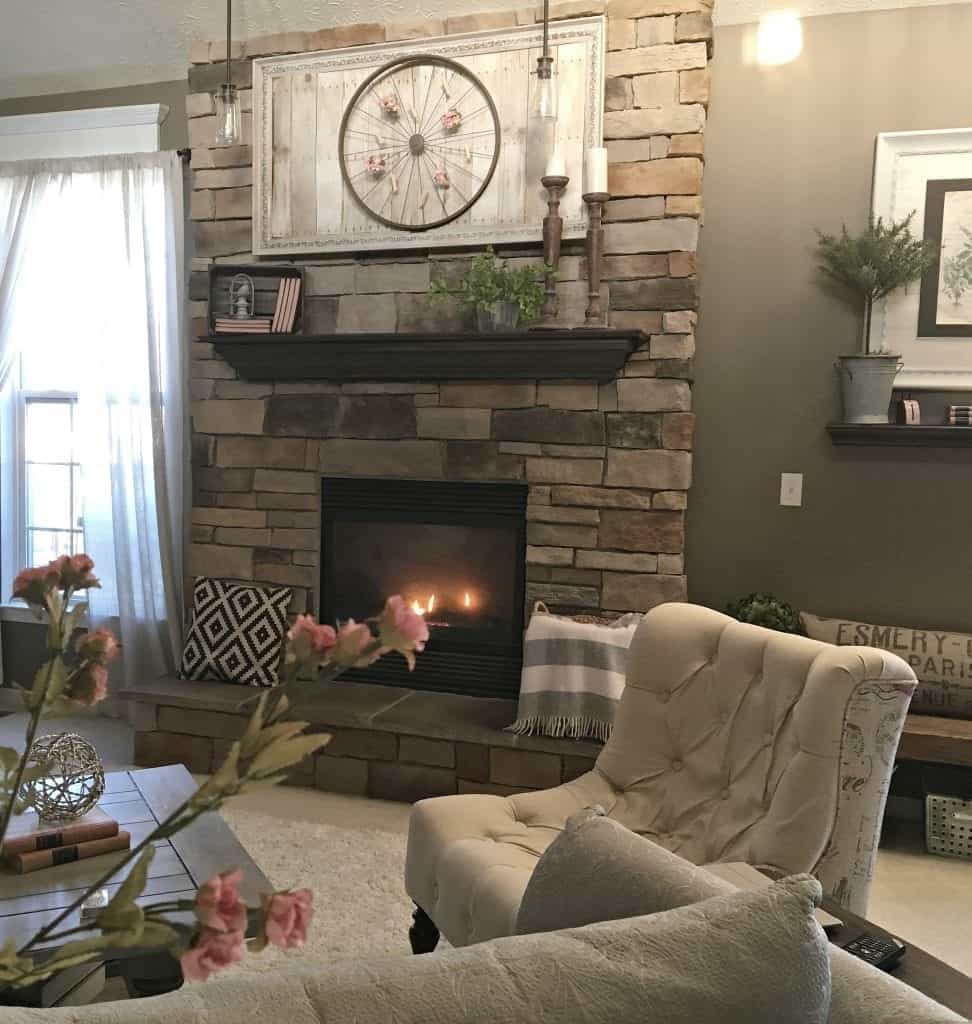 We're still looking through old photos to see which ones we want to display. But right now I sort of love it with just the flowers. I'm working more pink into my decor as the season progresses.
The kitchen is about the same, but I'm waiting to find the "perfect" wreaths before I change them out to something more springy.
And if you like free printables, I created this "Springtime" quote below. Click the image to become a subscriber to download your own.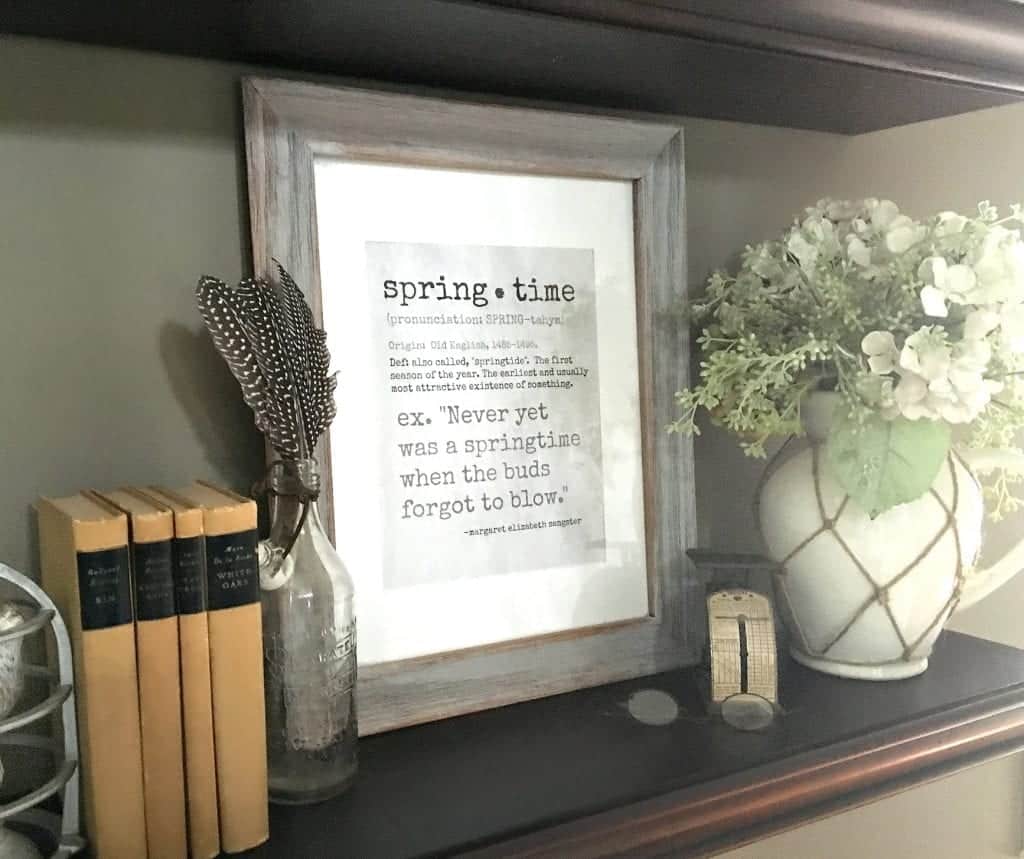 Printables are for superfans of SnazzyLittleThings.com
Spring is a busy time of year for us, so I have a chalkboard that gives me a chance to practice a little art and calligraphy.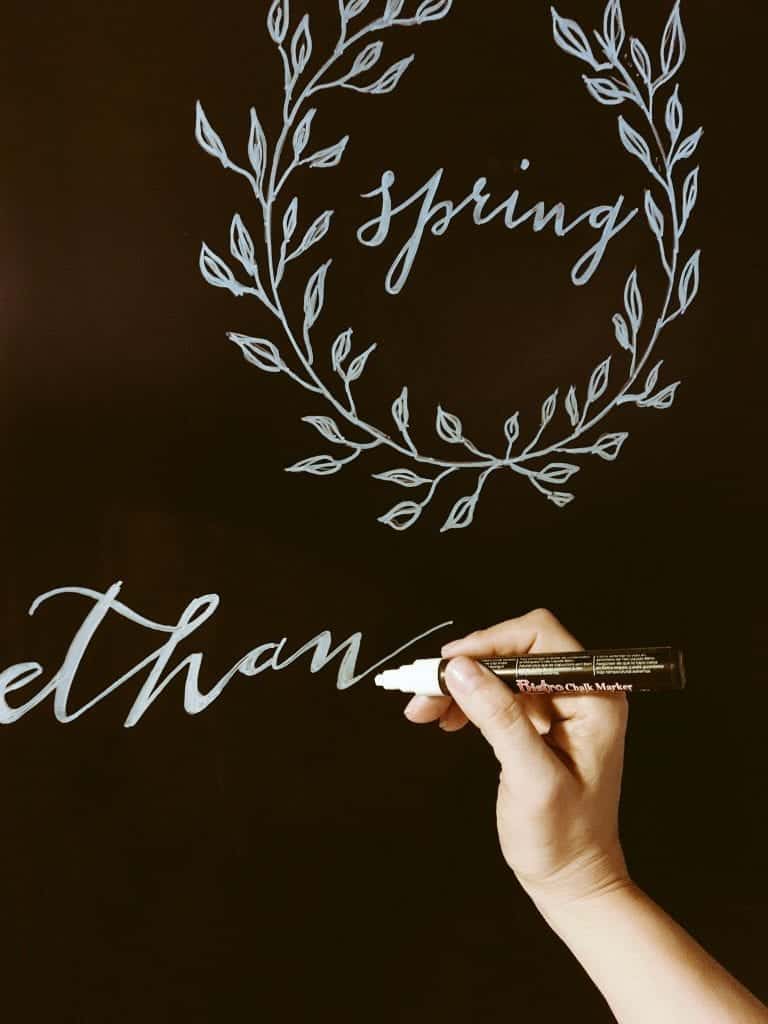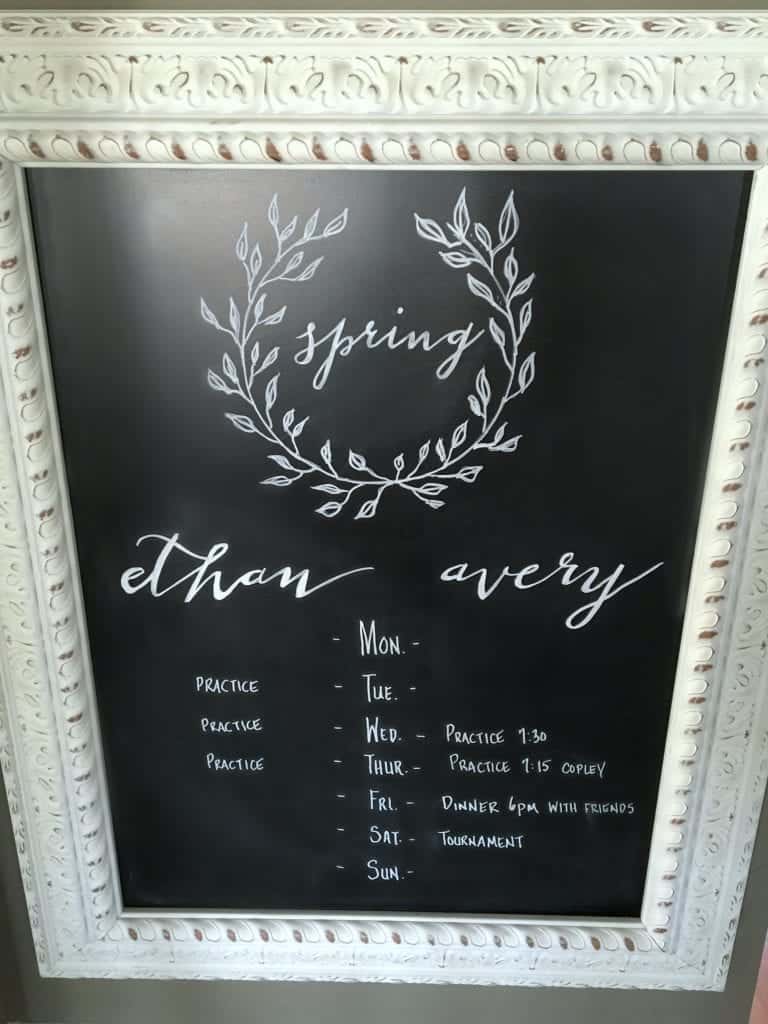 As for the outside of our home, here's a little perspective on what spring looks like in Ohio. :)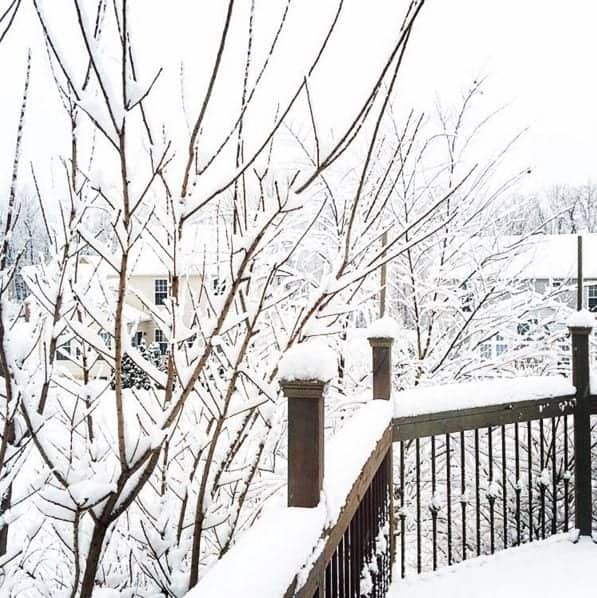 But soon, I hope my deck can look like this again: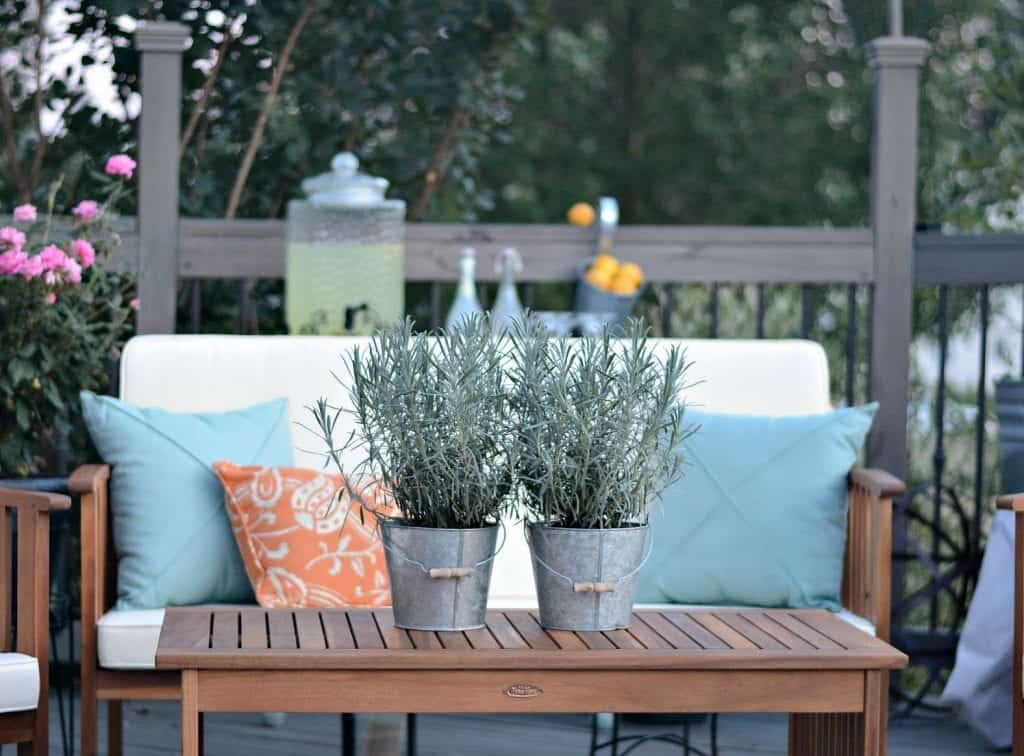 Pin the image below to stop back for more ideas: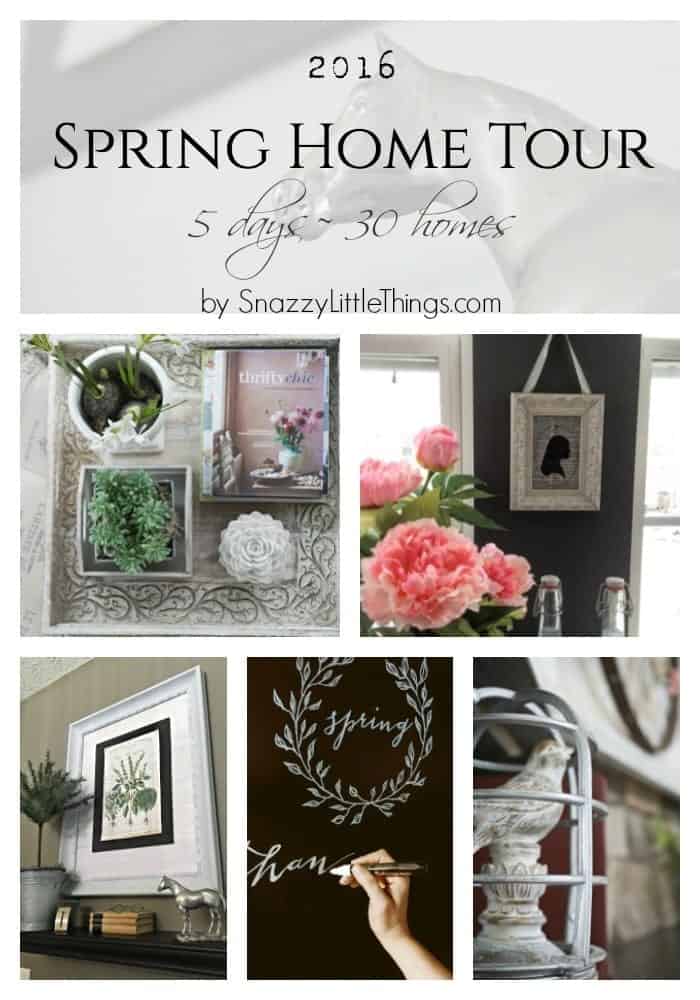 I'm still making lots of changes, and will surely have a "Part II" once our weather breaks.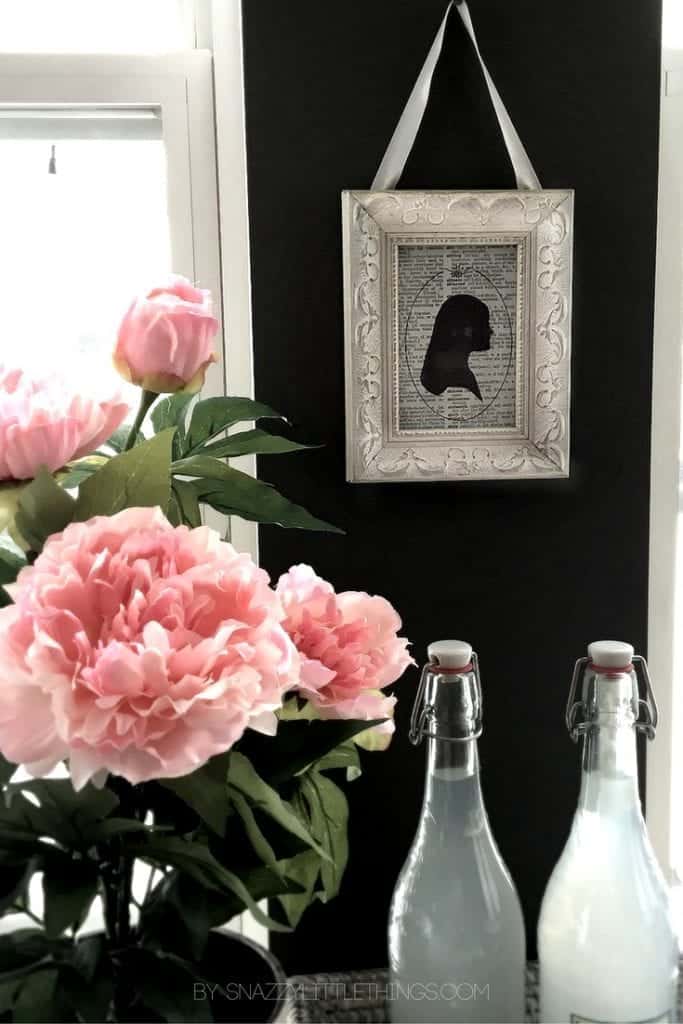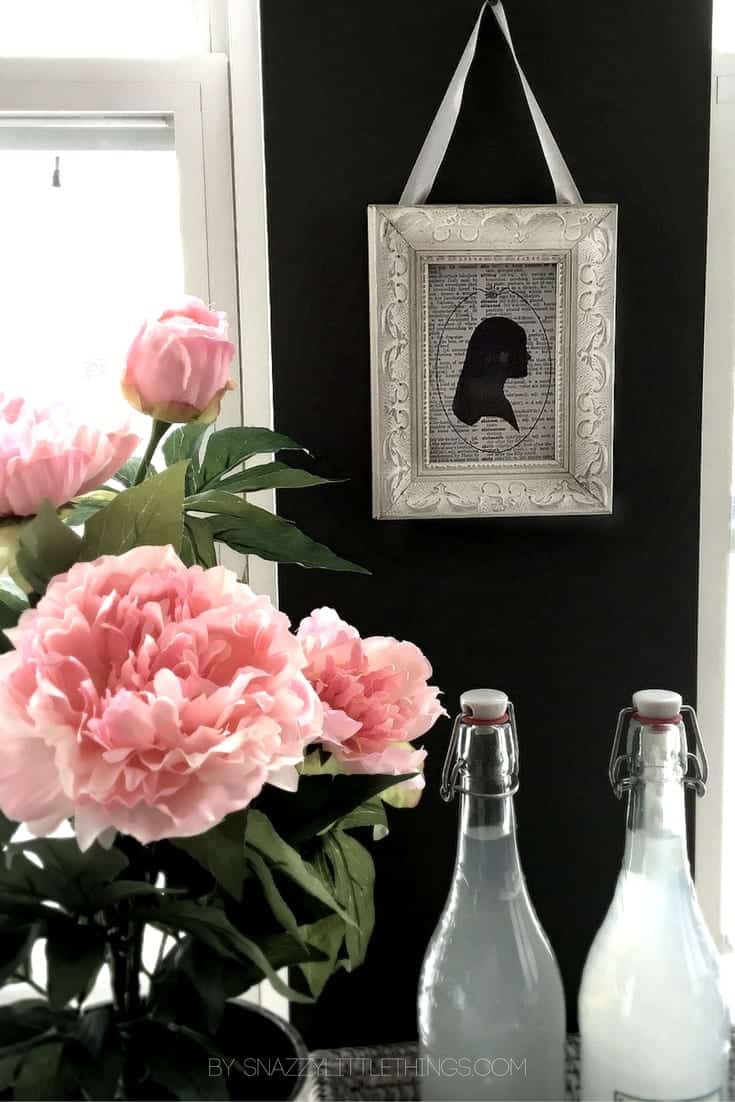 Next stop on the tour is Jenna from Rain on a Tin Roof, and I get such a kick out of her style, and love that she lets her personality shine through in her decorating.
Be sure to mark your calendar to follow along all week. These 30 homes are all amazing.