21 Simple & Spooky Halloween Crafts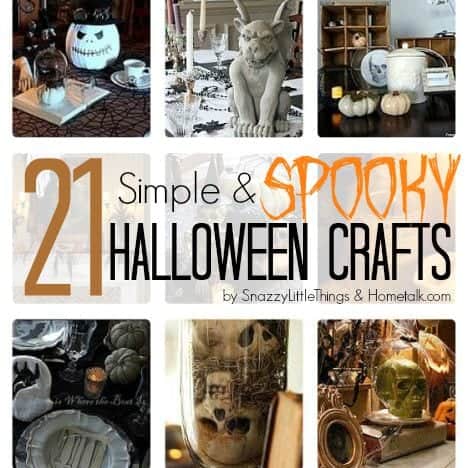 We've always been "that family" — you know, the one that goes overboard at Halloween. We go out of our way to dress up and frighten the neighborhood proudly during trick-or-treat. For us, it's all in the name of fun and making our kids' holidays at home memorable.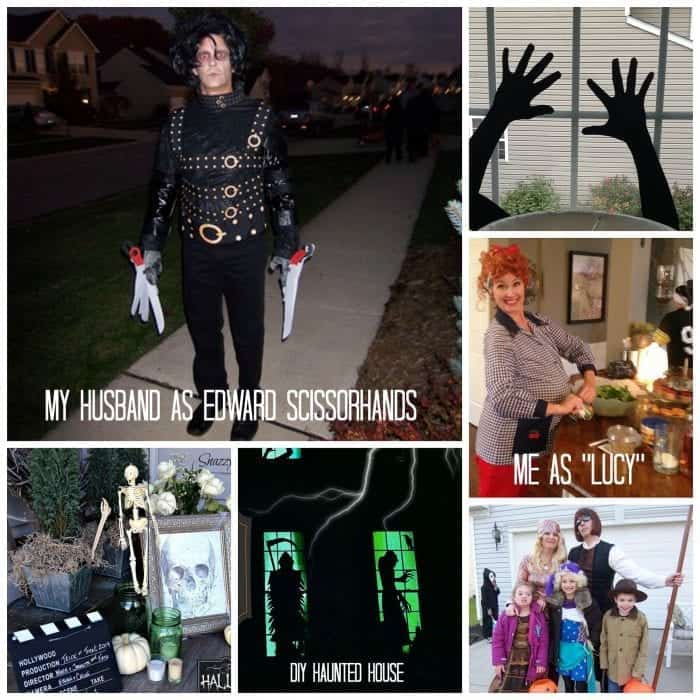 Now that my kids are 11 and 16 years old, we are able to amp up our decorating so much more than when they were toddlers. We include our friends in the craziness with no regrets. We have apple dunking, the wonderfully disgusting touch-and-feel boxes, and a scavenger hunt. The kids loved it (and…the teenagers did, too, although they were acting too-cool to admit it).
So because we're "that family"…
Hometalk.com asked me to round up some WAY fun Halloween decorating ideas. Check out "21 Simple & Spooky Halloween Crafts", and I hope you have a blast (like I did) perusing these awesome ideas. (Truth be told, I was so glad to see that I'm not the only mom that goes overboard this time of year) 
 21 Simple and Spooky Halloween Crafts
(click image to see them all)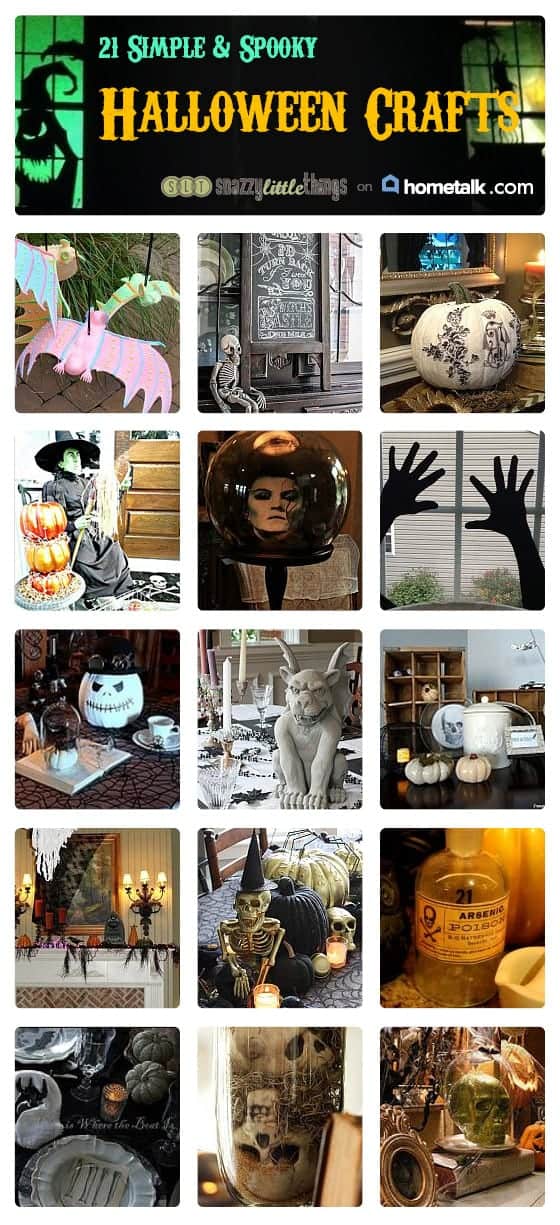 I am all about simple, easy seasonal crafts that get my kids stoked about the upcoming holiday. I love easy setup and tear down, and especially love to find ways to stay on my budget by working dollar store items into the mix.
Click here to see all of my Halloween related posts!
***************
A few years ago, I asked my son to capture the emotion, "terror" – only through his hands. Here is what he came up with: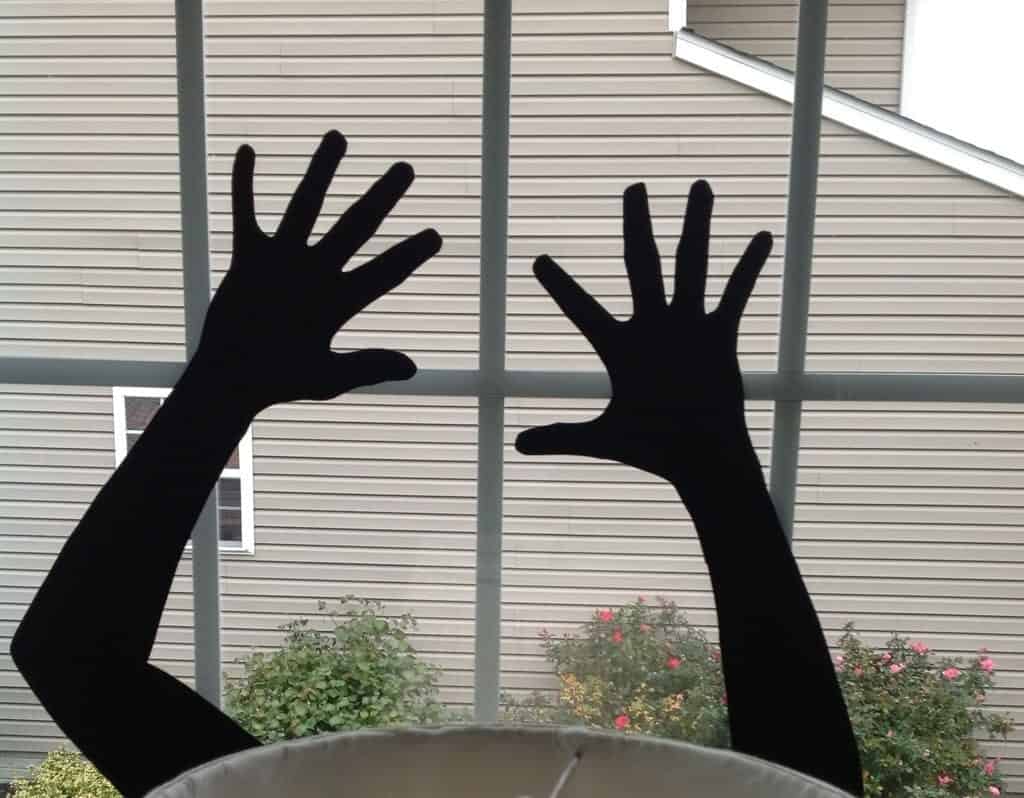 Pretty good, huh?
We didn't't stop there. I filled the whole house with my freehanded version of silhouettes, so I am offering these as free downloads to my most loyal subscribers (you'll have to subscribe then check your inbox for the link). You can tile print them, then transfer to cardboard and cut them out for your very own haunted house.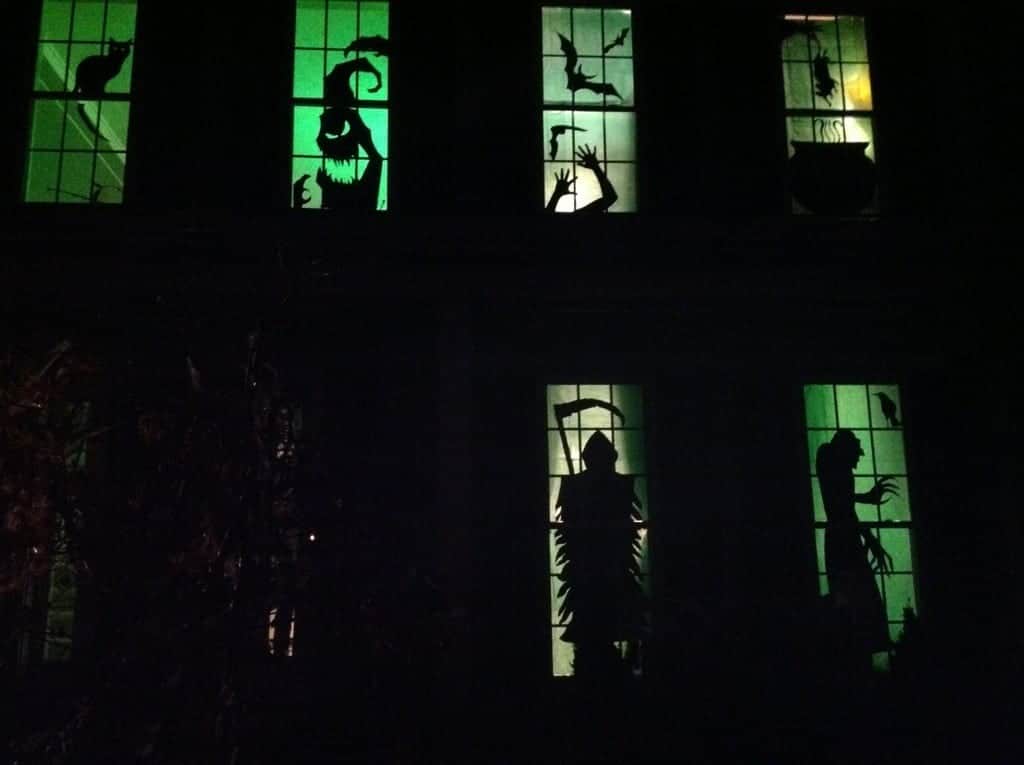 More images up close: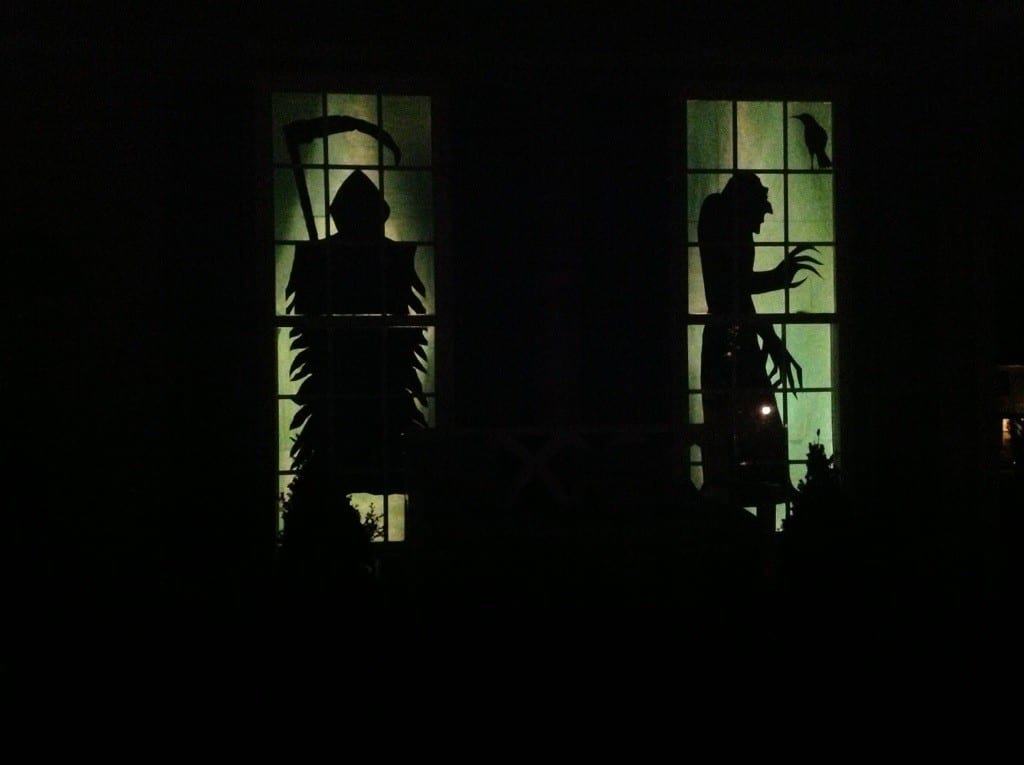 See more about our Halloween silhouettes project here. 
I'm not all about crazy stuff during the fall season. To honor the fall season in a classier kind of way, here is what I did in a pinch: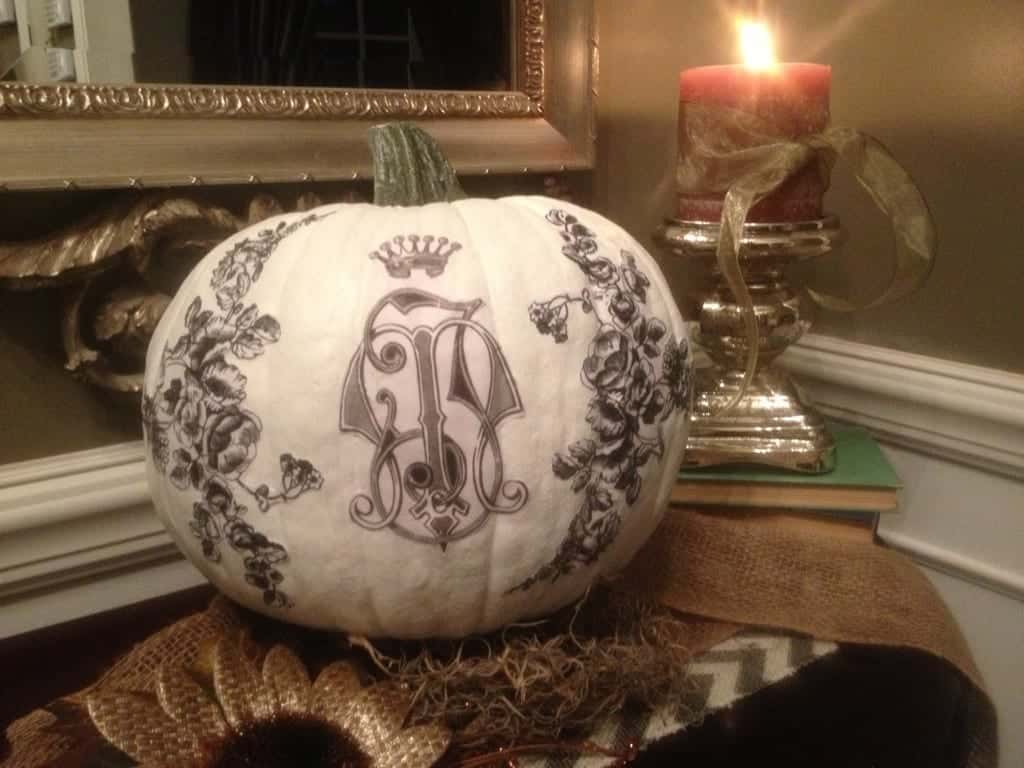 I keep this on pumpkin out between September and Thanksgiving. You can customize yours however you'd like once you find pretty graphics online.
******************************
Be sure to click through to see all 21 ideas for Halloween. The creativity of these folks amazed me, and on my shopping list this year are things like black tulle, fishbowls, Gargoyles, and several other items that aren't on "normal people's" shopping list — (something both my kids' say that I AM NOT — normal).
Now get out there and be strange with the rest of us ;-)