5 Ways to a More Spiritual You
When it comes to the many aspects of health, spiritual health is often overlooked or compartmentalized. This year I'm making some major changes in my life. I've neglected my own health for far too long in favor of home projects, school projects and outside priorities. If this sounds like you…please read on.  
There are a few daily rituals that I adhere to that I feel are important to my spiritual health and physical well-being. The following are a few methods I use to stay grounded. I'll be making bigger changes this year to clear my life of unnecessary burdens and expectations that have been placed upon our household.  
5 Ways to a More Spiritual You
1. Prayer
I am not very demonstrative when it comes to prayer. I whisper prayers of protection every time our kids pull out of the driveway. Prayers for strength and focus are a daily occurrence. I ask for prayers for protection while we sleep. And while I don't speak of it often, I am a very spiritual person. I never grew up associated with a church so it wasn't a natural part of my life. But having a spiritual connection is a very big part of my life now.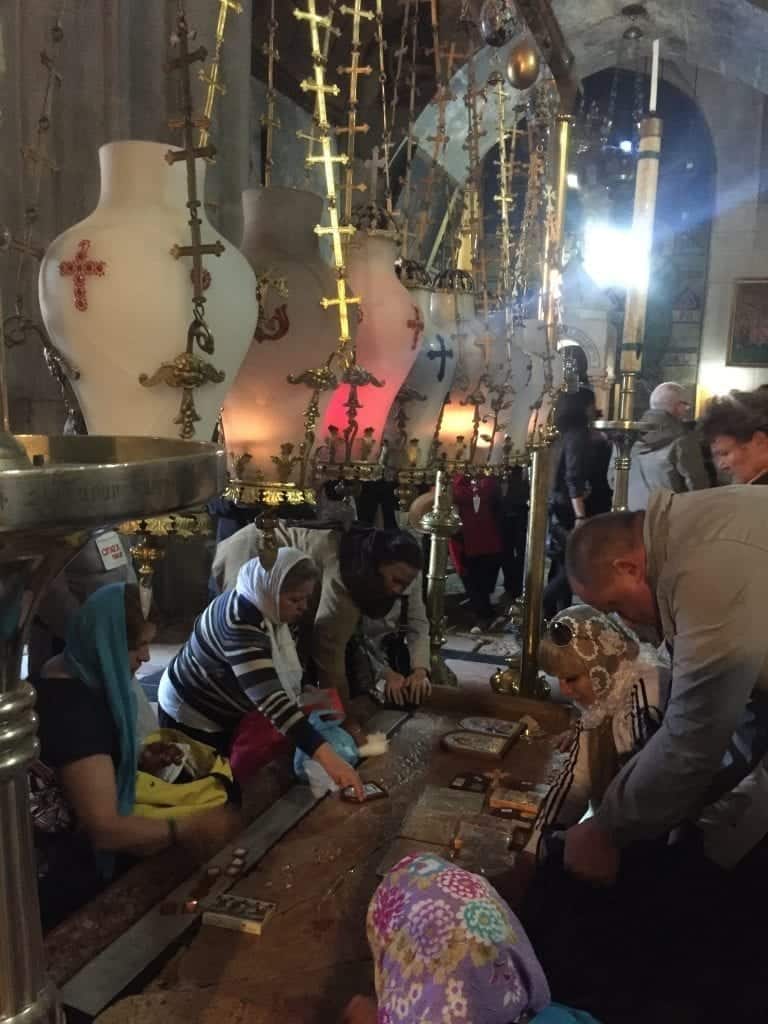 Studies have shown that regularly repeating spiritual phrases can reduce stress and induce relaxation. Holistic and spiritual healing can come from praying for others or yourself. Taking a short amount of time to acknowledge what you are thankful for can be useful for your overall well-being. 
2. Meditate
An instant pick-me-up that I enjoy is meditation. I pop in my earphones and listen to guided relaxation meditations for 15-30 minutes. I strongly recommend trying out meditations from Kelly Howell. I do this in lieu of a nap. You will know you successfully meditated if you feel as though you woke up from a solid night's sleep. You will feel rested and energized. 
Meditation is scientifically proven to have both physical and spiritual benefits. It can improve your stress levels, immune system, relaxation, and cardiovascular function. Reflection can also create inspiration, heighten creativity, and help find your inner guidance. Meditation can be performed while lying down, sitting, or walking. Most meditative techniques involve conscious breathing and focusing on the present moment. According to the tantric texts, there are over 100 chakras in the human body. Chakras are wheels of energy through which cosmic energy travels throughout the body. There are seven main chakras in the body that yogis focus on through meditation work for an improved spiritual, mental, and physical state.
3. Get Outside
Being near water, gardening or bike riding are my favorite ways to stay in touch with the outdoors. I love to travel, too. This coming year I vow to get outside more. Mark recently surprised me with a road trip to Amish country where we stayed in a cabin in the woods with no internet. It was amazing.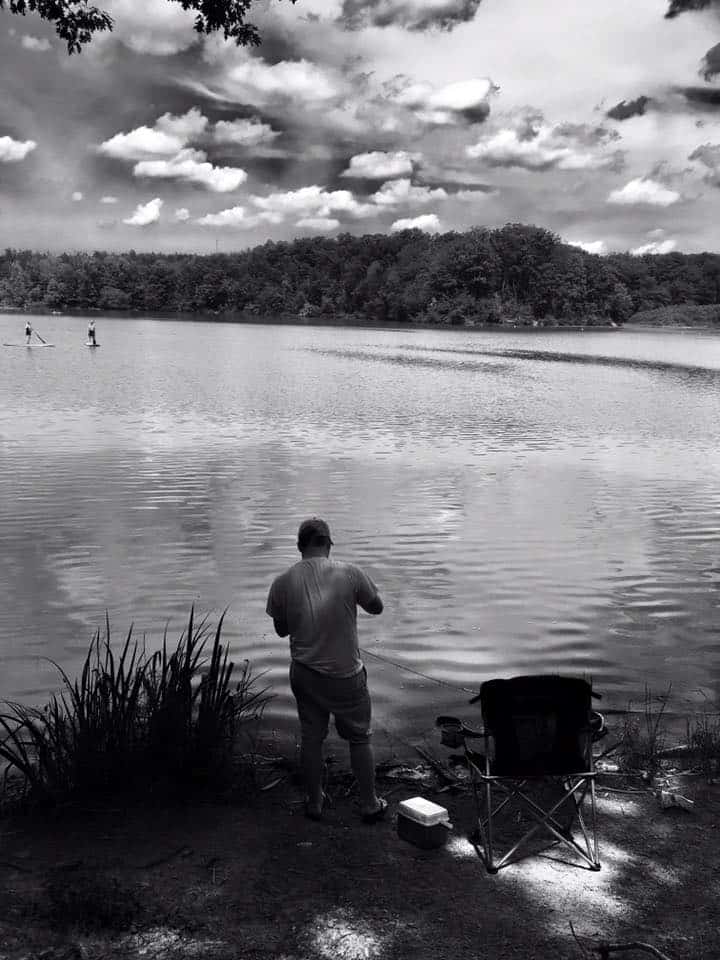 Spending time surrounded by nature allows us to interact with the energies of earth, water, fire, and air. This can be done by walking through the park, spending time at the beach, or hiking through the woods. Taking the time to experience nature regularly can help you better respect and appreciate the ways of life. It restores balance in our lives and can provide a deeper inner spiritual connection.
4. Your Home
The environment you live in has a lot to do with your spiritual well-being. Much of my home decor is inspired by nature. All of my paint colors were inspired by the outdoors.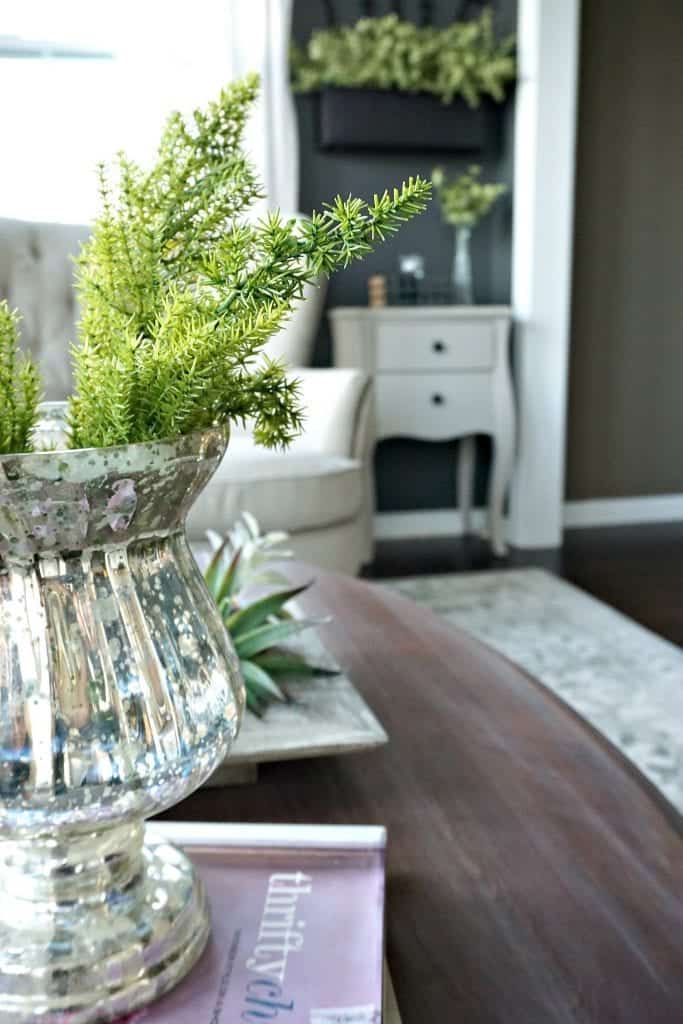 Your home decor and design should reflect your personality while maintaining a healthy amount of cleanliness, space, light, and warmth. Live plants breathe life and air into your living space as well and should be incorporated naturally into your interior design. These things will allow your house to be a place of relaxation and revitalization for your body and your soul.
5. Have Gratitude + Let Go
Gratitude helps to create feelings of positivity, self-acceptance, and joy. Being grateful for what you already have in life enables you to let go of bad attitudes and negativity. 
Many of you may not know that I am estranged from my own family (the remaining family elders have a habit of ostracizing people – and this time it happens to be me). It has taken me some time to realize this distance is a blessing. While I once attempted to stand up for myself, it played a role in the estrangement. Most of my life I was made to feel I had always committed horrible acts and that I deserved this treatment. I have been name-called and isolated from the time I was a little girl. I have been sporadically excluded from family events from the time I was in my 20's. During the holidays my kids are asked to attend holiday events where I am not invited with little contact the rest of the year. If we have holiday plans that conflict, then I am then accused of keeping the kids from family – but never to my face. This family dynamic has hardened me at times – but I am working on becoming the best mother (and stepmom) I know how to be based on the examples given to me. I surround myself with good people now. And I am becoming more and more comfortable with my own family becoming a distant memory. 
My blog has offered me a journey towards healing and a sanctuary where I'm filled with gratitude. I can surround myself with positive readers – like you! A sense of spirituality can be achieved when you release painful emotions. Keeping a gratitude journal or simply blogging about positive things that make you happy can keep you spiritually grounded. I took a big step recently. I thanked my mother (from whom I am estranged) for helping a family member with challenges he faced. It was so freeing to feel real sense of gratitude instead of just saying the right words. Thanking a person who doesn't love me wholly and unconditionally would normally be hard. While in that moment I still felt her disdain and judgement, but knowing that I did the right thing and having it come from real place of gratitude felt wonderful. The bonus is it is allowing me to move on, regardless of how she feels about me. 
Some final thoughts…
Mark and I love our home and all the pretty things that we've built together, but we've come to realize the life we are living largely accommodates other people. We've ignored our needs as a couple (and a second marriage) in favor of keeping the peace. We've realized that our lifestyle is taking a toll on both of us. Expect to see big changes this year from both of us in the coming year. 
More reading material and sources: