Winter is here, and it's time to start looking at winter vacation options. Whether you're heading to the country's busiest ski slope or looking to get away from the hustle and bustle for a little while, there are plenty of options for everyone.  How can you have a warm and cozy winter vacation when the weather outside is downright frightful?  Just let it snow, and read on — we've got plenty of tips and tricks for you to make your winter vacation as cozy as possible.
Plan a Spa Day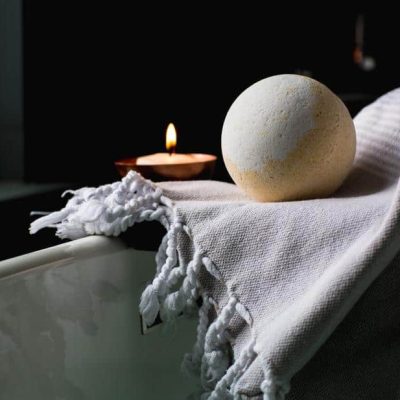 We know, the cold winter weather can be horrible for your skin.  Instead of heading out in it, why not plan your vacation around a local resort that offers an all season spa? This can be the perfect time to pamper yourself while you're revitalizing your winter dried skin and hair. Look for spa resorts — many have outdoor activities as well — and plan your vacation accordingly.  The Ranch at Rock Creek, Montana for example has a ton of snow-friendly activities like horseback riding and ice fishing, but their primary focus is relaxation and spa care.
Avoid the Tourists with Off-Season Vacations
The winter season is often one of the busiest, especially if you're planning to visit a location that has good ski slopes or other outdoor activities. Instead of trying to shoehorn yourself in to a hotel room when they're packed with tourists from around the world, wait a few weeks to start your vacation.  You'll still get the same experiences as long as you're not planning your trip too close to the spring thaw, without all the hustle and bustle of being surrounded by tourists and other vacationers.
You can even pick areas that might normally be busy during the summer months and use them as your winter destination — Las Vegas is considered 'off season' between Mid December and February. You might not get the snow, but you'll definitely have an awesome experience.
Rent a Warm and Cozy Log Cabin
Nothing screams 'winter vacation' quite like setting up to enjoy the cold weather in a rented log cabin. It's a great way to get the experience of camping during the winter months without risking freezing your behind off like you would if you were camping in a tent.
There are cabins available from coast to coast — quite literally — and everywhere in between. Make sure you book your stay early though.  Most of these cabins are quite popular and fill up fast during the busy season.  If you have the option to plan your vacation during the off season, as we mentioned above, you will find that your choices are much more varied.
Fireplaces Are A Must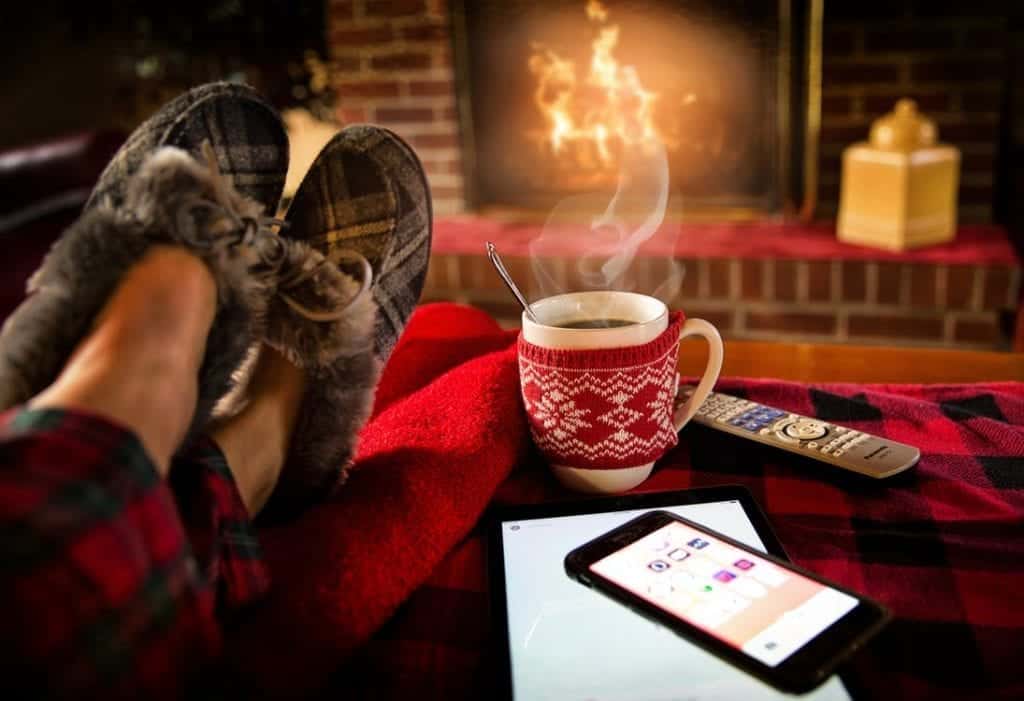 You can't have a warm and cozy vacation without a fireplace! Find a place that has a good fireplace, and if it's not propane or gas powered fireplace, practice your fire building techniques.  A well stoked fireplace can easily keep an entire room or cabin warm and cozy through the cold winter months.  Just make sure that you've got enough fuel to last you're entire stay and you're good to go.
Fireplaces can even be fun for the kids — stock up on marshmallows and hot dogs that they can cook right there in the living room or den, wherever the fireplace happens to be. Just make sure that any young kids are constantly supervised around the fire.
Layer Up and Enjoy The Snow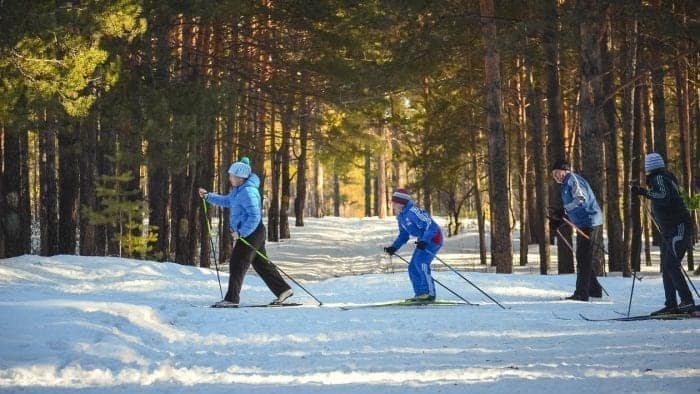 Sometimes, you just need to get out there and enjoy the cold. Don't let us discourage you from layering up and enjoying the snow! Whether you like to ski, snowboard, sled, ice skate, or ice fish, there are plenty of outdoor activities that you can only do during the winter months.
Just make sure that you've got somewhere warm and cozy to go to shake off that winter chill once you're done enjoying yourself outside.
Find a Secluded Bed and Breakfast
Eating out is expensive, even more so when you're on vacation because you don't often have the option to cook your own meals.  That is why staying at a bed and breakfast can be so awesome, especially during the winter months. Not only do you get a warm and cozy place to sleep, but the cost of your stay usually includes breakfast.  Some places even do dinner for their guests as well, making it an ideal option if you don't want to eat at restaurants for your entire vacation.
Check with bed and breakfasts around where you're looking to spend your vacation.  You may be surprised at what you find. The winter months don't have to be cold — there are plenty of ways to enjoy a warm and cozy vacation while it's cold outside.
What is your favorite winter vacation spot? And what dates do you go to avoid the rush?