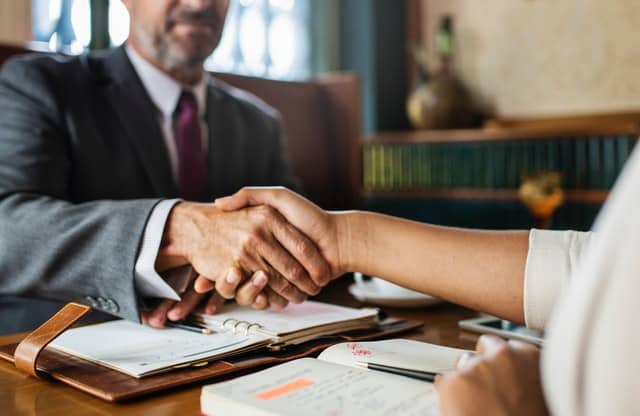 When I was going through my divorce, nothing in my life felt safe or comfortable. The divorce itself was a 2 year process and I had a lot at stake. Meeting a divorce lawyer only added to the stress and was one of the most stressful and emotional experiences in the entire ordeal. My general opinion of divorce lawyers are that they are experienced at dragging things out – the more you fight as a couple – the more lucrative your divorce becomes for the lawyers representing you. With that in mind, here are 8 things to consider when looking for a divorce lawyer: 
Have You Done Your Research?
Everyone has a lot at stake during a divorce so make sure your lawyer's speciality areas fall in line with the priorities for your family. Family lawyers specialize in cases that focus on the children's welfare. In my case, that's exactly what I needed. You can also research court dockets to get a better idea of the arrangements made by lawyers as well. For more information on how to research lawyers in your area, you can visit this site here. 
Do They Have Any Testimonials?
Testimonials are difficult to find but there are plenty of underground sites where people will share their anonymous experiences with each lawyer. Remember, any testimonial that is published on their site can be moderated by the owner, so it's best to take them with a grain of salt. 
How Much Experience Do They Have?
Another important thing to consider is how much experience they have. The best way to see how much experience they have is to see how many years they've been operating and the kind of work they do. Reading the testimonials mentioned above will also help give an indication as to how many divorce cases they have done. For tips on how to find a good divorce lawyer, you can click here. 
Have You Asked Friends And Family For Advice?
If you're struggling to find someone who has good reviews and enough experience, you may want to ask your friends and family for advice. Even if they don't personally know someone who can help, they may have connections who can help you.
How Do They Compare When It Comes To Price?
I mentioned that it costs money to fight. So in my case, I requested a statement from my lawyer each time he had an interaction with my ex's lawyer – then I would send my ex the statement. I didn't require a retainer, I was billed as the divorce proceeding unfolded. For more information when it comes to the average cost of a divorce lawyer, you can visit this site here. 
How Easy Is It To Communicate With Them?
Lawyers are not counselors. Think of lawyers and courtroom as a way to transact your divorce. Don't use the courtroom the air your dirty laundry. Email communication was essential in my divorce case. The minute you press "send" you need to anticipate that the billing clock is ticking. You'll want as much as possible in writing with legal representative. Even if a lawyer is a decent communicator, there are a lot of small details that can be lost in the translation. Make sure your lawyer is comfortable with that type of interaction. 
Do They Make You Feel Comfortable?
I never felt safe or comfortable during my divorce. My income was under scrutiny and I was being pursued for alimony to support my ex. But a little reassurance from my lawyer went a long way. It may be worth meeting all of your potential lawyers for a coffee. During that meeting, you will not only be able to tell whether or not you're comfortable with them, but you'll also be able to get an idea of the way in which they work. 
Once you have met with your final choices, you should be in the best possible place to make an informed decision about who you are going to choose.
Are you looking for a divorce lawyer? What do you need to consider to ensure you have the right person? Let me know in the comments section below.