We had been walking and talking for a while as he patrolled his new home. He was describing for me the things that needed to be done and the projects he was working on.
We were checking doors, making sure furniture was sturdy, letting the staff know they were doing a good job and taking time to make sure each of his new roommates were ok, with a pat on the back and a kind word.
He talked with authority about the work going on, just as he had years ago when I worked for him in our family business. And, of course he was teaching. The only difference now was that it mostly gibberish because his words have become hard to find.
It didn't matter though, I followed, pretended to take notes and knew very clearly that there were challenges with this project, or that another was going well. The crispness of thought and the clarity of expression was still there just in a new language.
A New Stage of Alzheimers
…a gift in disguise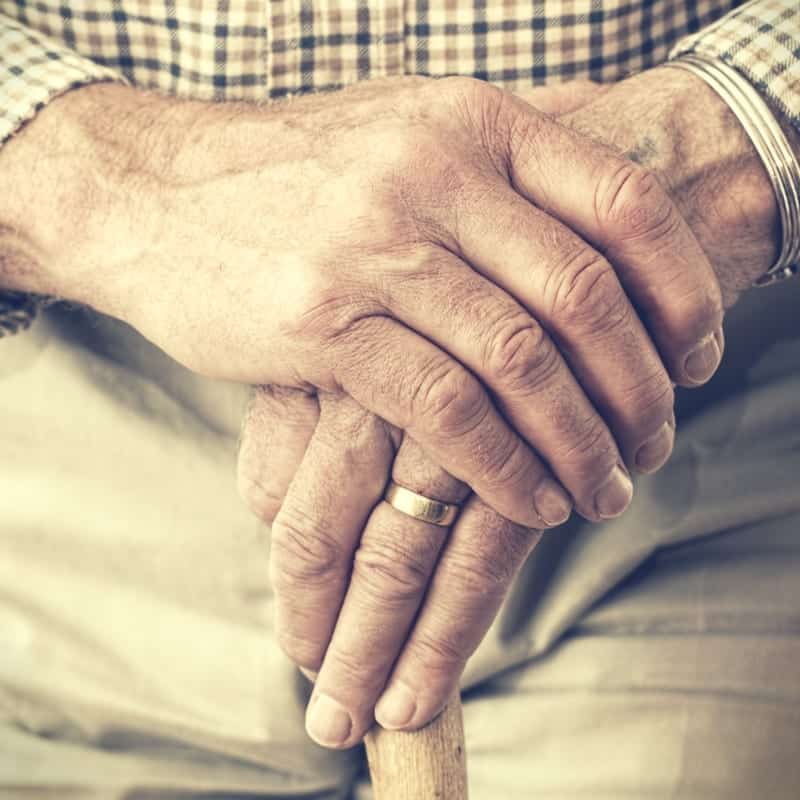 Once our rounds were completed we went to his room and sat for bit. After he finished describing for me the activities going on outside his window I said "Pop, I need your help."
He looked at me and immediately said "Whatever you need me to do buddy" with absolute conviction.
He said it with the kindness and concern that I knew so well. Even though my name was no longer something he could recall, there was a familiarity there that told me he was still ready to do anything in his power to help this man in his room, as he had countless times before.
I said "Pop, I have to get you washed up for the day and I need your help".
One of the things that happens with this disease is that sensations like hot or cold water become very unsettling and wash time becomes unpleasant and even frightening. I could see it in his eyes.
He thought for second, and resolutely got up and followed me into his room. He is still a fastidious man but this chore has become one that takes every ounce of his will to get through. And for a man who has been a leader most of his life, his will is not easily bent by others.
After several negotiations, we finally had each article of clothing off and were ready to wash up.
He was unsure but determined.
An unexpected wave of emotions started to roll in. This wasn't how any of us expected it to go. My brother and I thought we would be seeking his advice and counsel right up until the end. That he would go in some pioneer fashion while working on a building project or in his woodshop.
But this feeling that came over me was not anger or sadness, those have long since been worked through. One of the things that dementia teaches families is to find the moments that are still there.
As I washed his hair I realized that I had been given the opportunity to be gentle and loving with this man who had so many times made me feel as though I could conquer the world. I could be tender and I could calm his fears. I could be the one to make sure that he knew he was going to be ok.
As he lifted his arms and flinched with each touch of the cloth, he looked at me, still resolute but uneasy.
We worked through the process and the symbolism was not lost on me when the time came for me to kneel and wash his feet which have become painful and swollen. Through teary eyes I carefully cleaned each one, as I knew that he would soon be on them again. Never one to sit still, he was always on the move.
There was work to do.
This was a gift, one that breaks my heart but a powerful one just the same.
Men don't often get the chance to show love and respect to their fathers this way. Make no mistake, if I could take this misery away from him I would do it in a second but in this moment, I was grateful for what was.
When we were finished, we got him dressed, everything just so. He went into the bathroom and started his meticulous ritual of getting his silver hair combed just right and I sat on the bed watching, just as I had as a boy while he got ready each morning to go take on the world for his family.
He turned to me and said "let's go".
Off we went to do another inspection tour of the facility.
I felt in some way that he knew he had helped me again in the best way he knew how.
Happy Father's Day, pop.
Love, Mark