Happy New Year, everyone! I hope you had a great holiday season! Today I'm rounding up some of my favorite posts and most popular DIY projects of 2016.
I figured you could use a little break from the "how to get organized" or a "how to lose weight" articles that we all seem to get this time of year. Instead, our New Years Day is all about reflection…(along with corned beef, sauerkraut, and a whole lotta naps). If we're ambitious, we sometimes take a walk outside…
Best of Snazzy Little Things 2016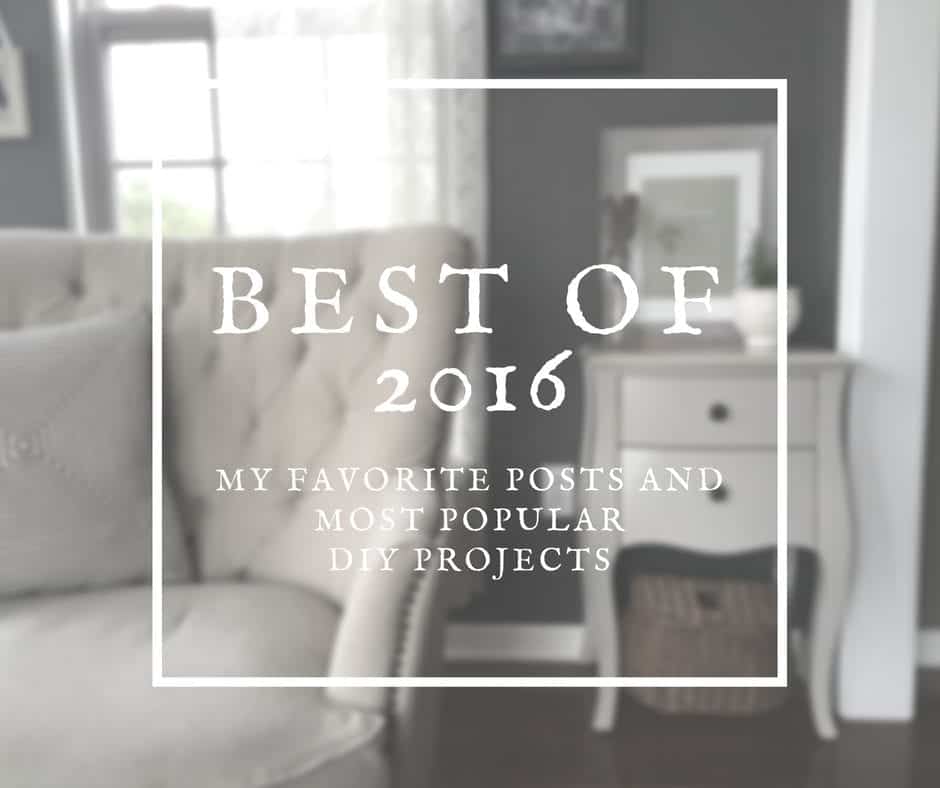 January:
In January, we made major strides in our sunroom and I shared a few holiday photos. I am still amazed at how painting the room a darker color actually made the room seem…brighter.
Before
After
I also launched my web design and consulting business, supporting bloggers and small businesses who want to further develop their online presence. It's been so satisfying helping fledgling bloggers get their brand new sites up and running and helping veteran bloggers declutter and simplify their website design.
February:
In February, I shared a super simple way to achieve a "weathered" finish using stain on new pine.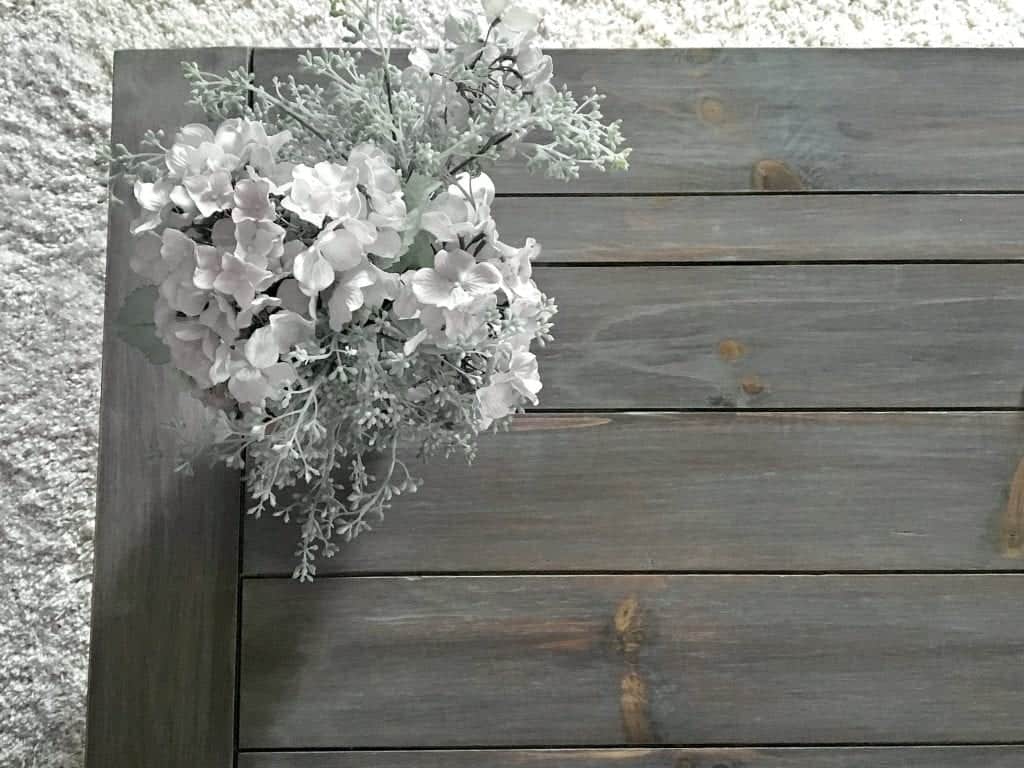 In a separate post, I answered the most asked question here on my blog. 
March:
In March, I visited Israel for the second time, and I was inspired to share a few photos from the experience. I still pinch myself and sometimes can't believe that I actually had this opportunity!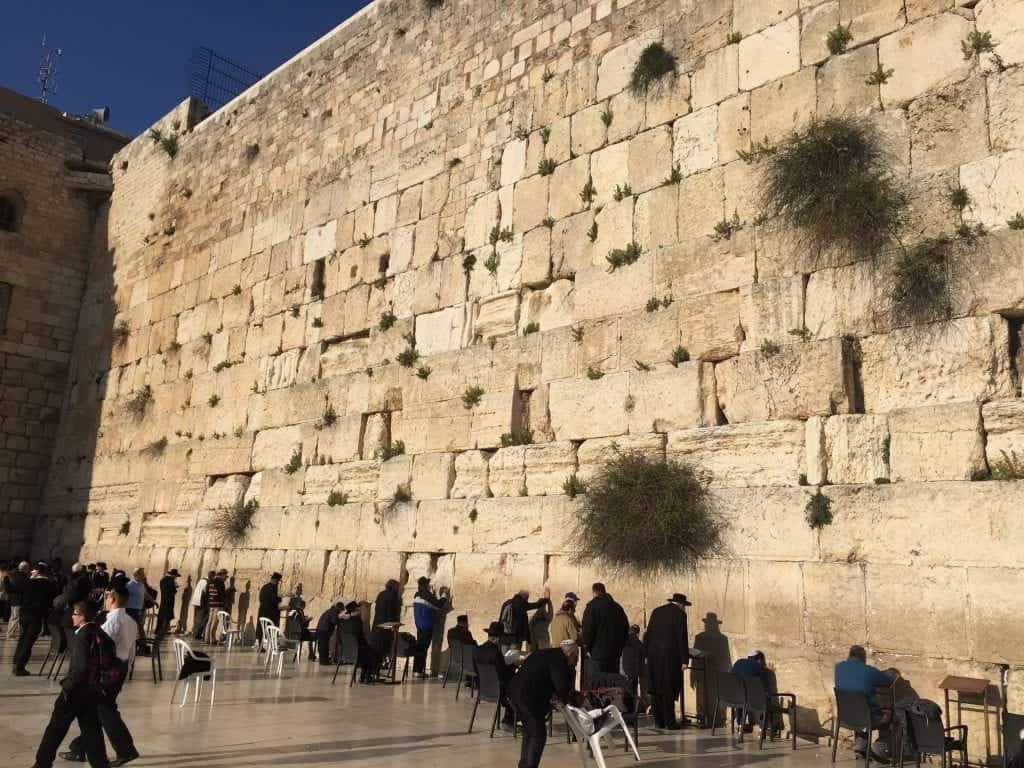 I also shared my spring home tour. Shortly after the tour, my decorating style completely shifted and I started to crave simpler vignettes and less clutter.
April:
I can tell that April was extremely busy because I only posted once! It was the end of a fiscal quarter, which is a high-pressure time of year. So I shared a bit about our morning routine and a glimpse of real life here at home.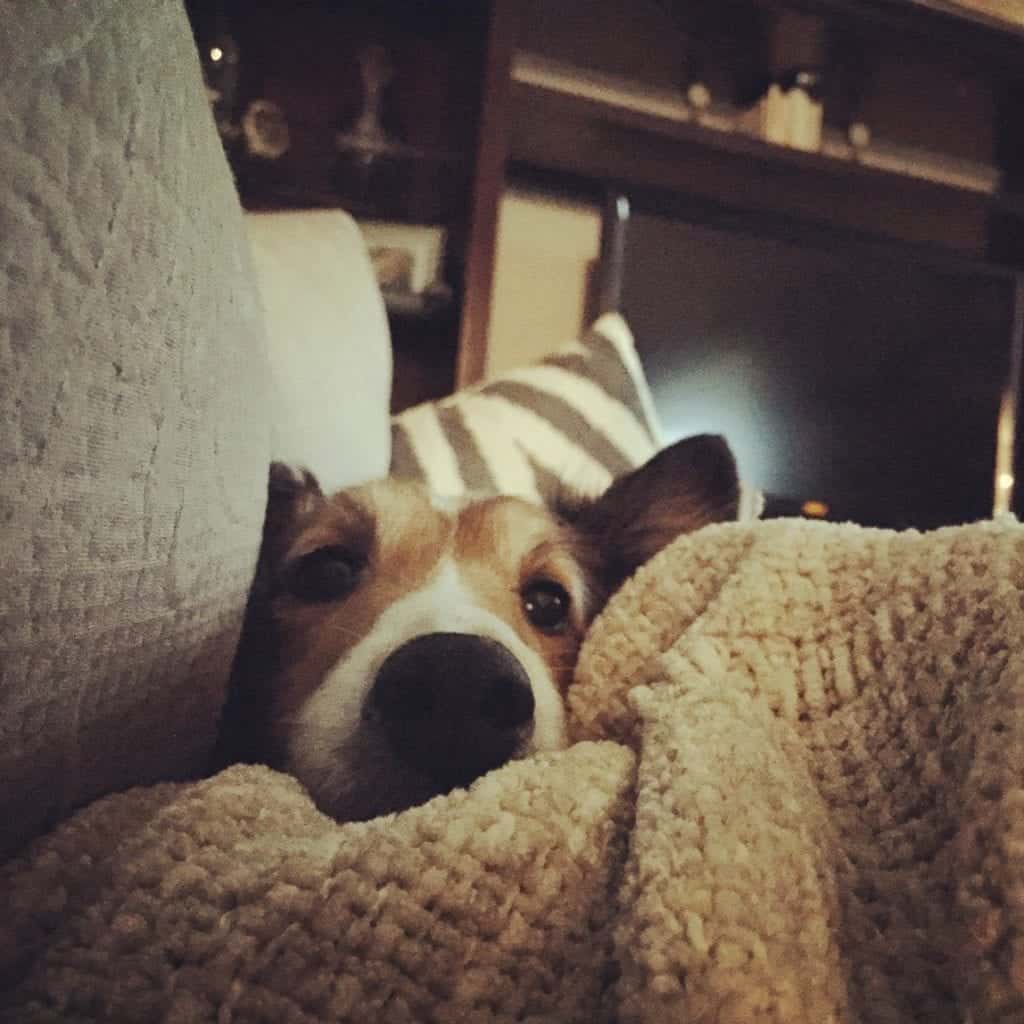 May:
Around May, I started a major spring cleaning and purge. The function and flow of the house wasn't working well…so we started with the DIY dog crate table — it was around this time our project caught the eye of a huge lifestyle & home magazine…but we didn't know it yet 🙂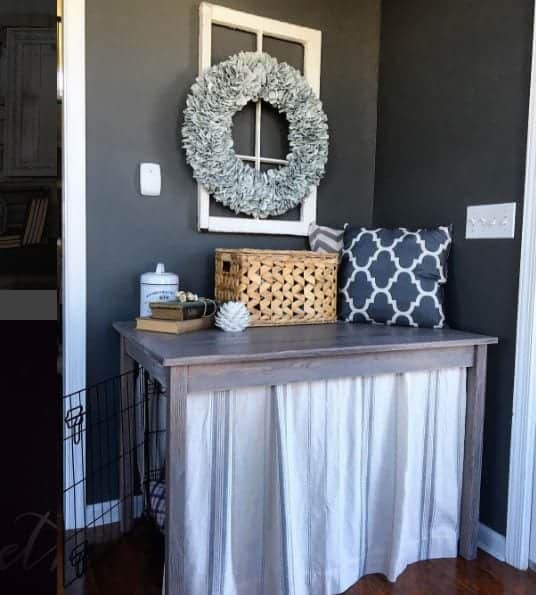 Disguise Your Dog Crate – view post
…and I started decluttering the house and selling items online. I shared a post about how to sell your used items fast on Facebook.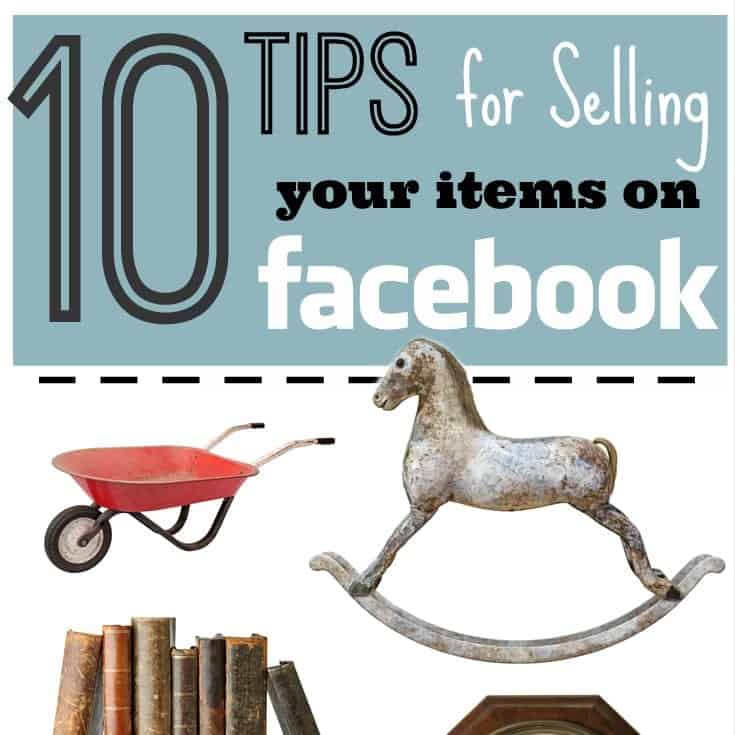 June:
June was a big month! We purchased new Ikea Ektorp couches. I got a handle on the clutter and did a mini room makeover in my daughter's bedroom. Then, I posted our summer home tour…which started to represent the "new look" for our home. My decor style became more closely aligned with "neo-classical" with industrial + farmhouse accents.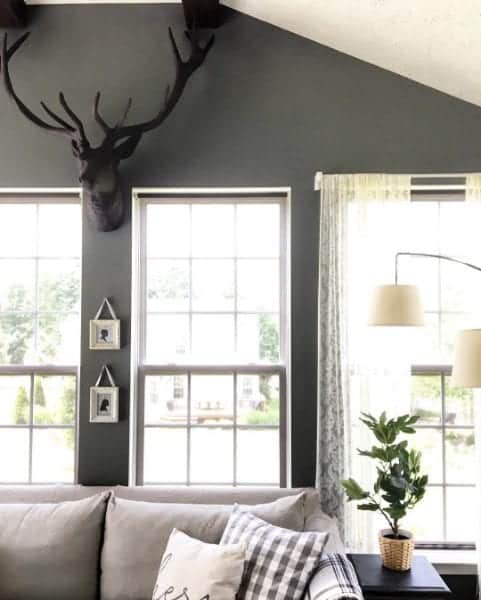 My daughter's room, before: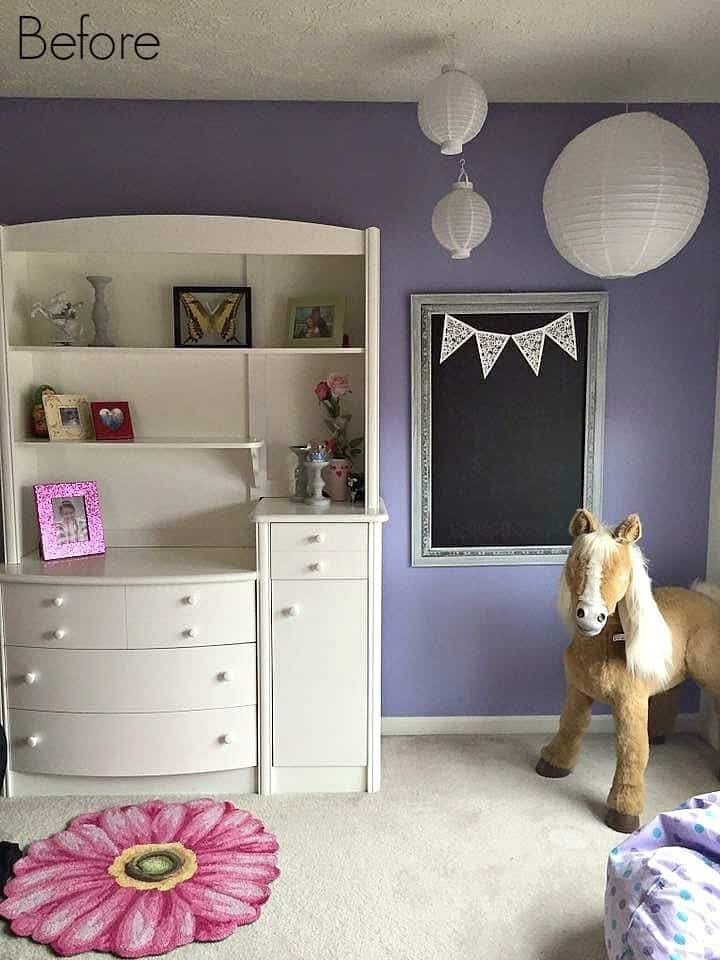 July:
In July, we were fully immersed in our kitchen "redemption" (or repainting) project…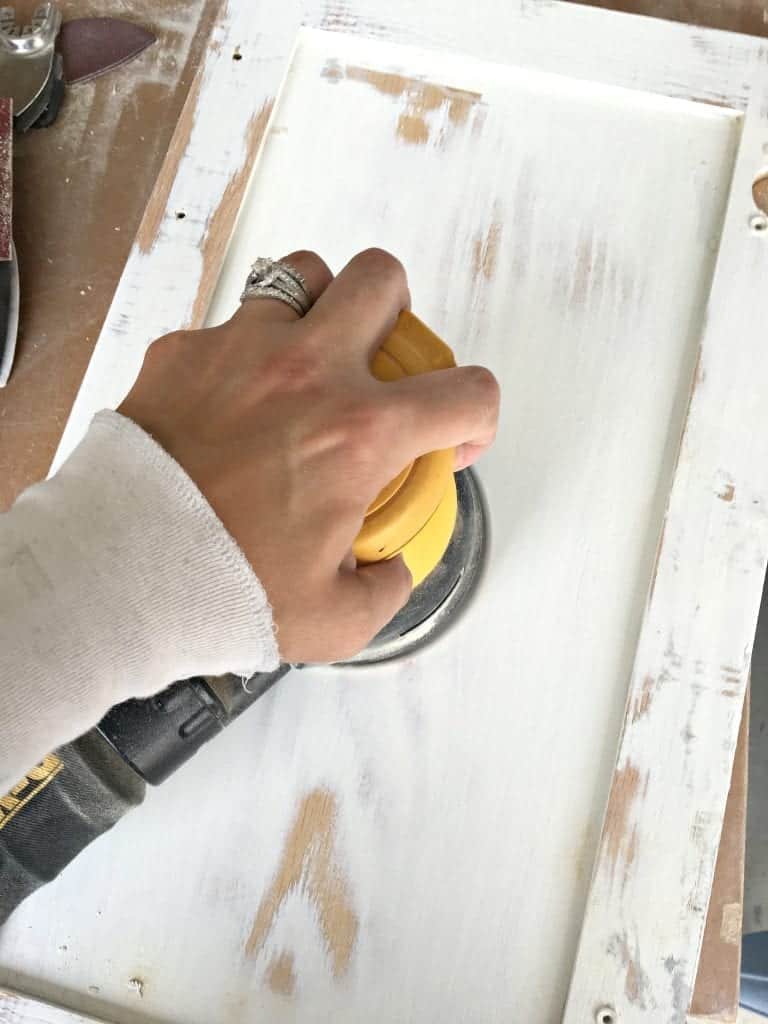 And then got out of town for 10 days, rented a cottage and became total tourists in L.A., which turned out to be our best family vacation, ever :) as you can probably tell from the photos shared in this post.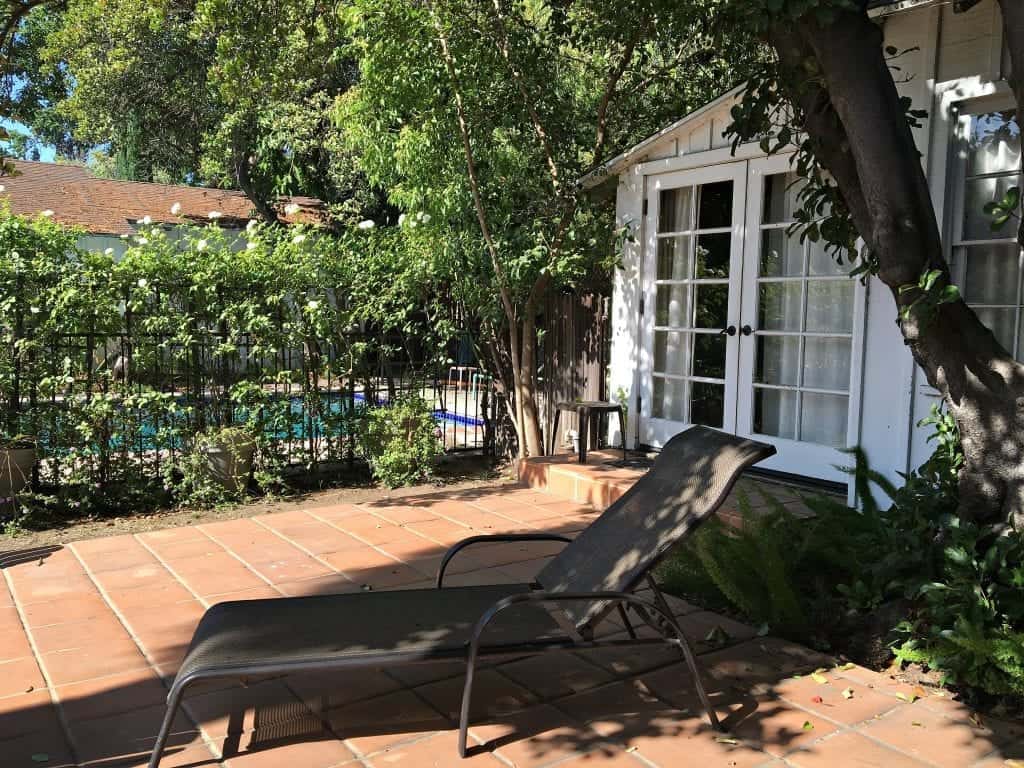 August:
I finally started adding some finishing touches in our kitchen…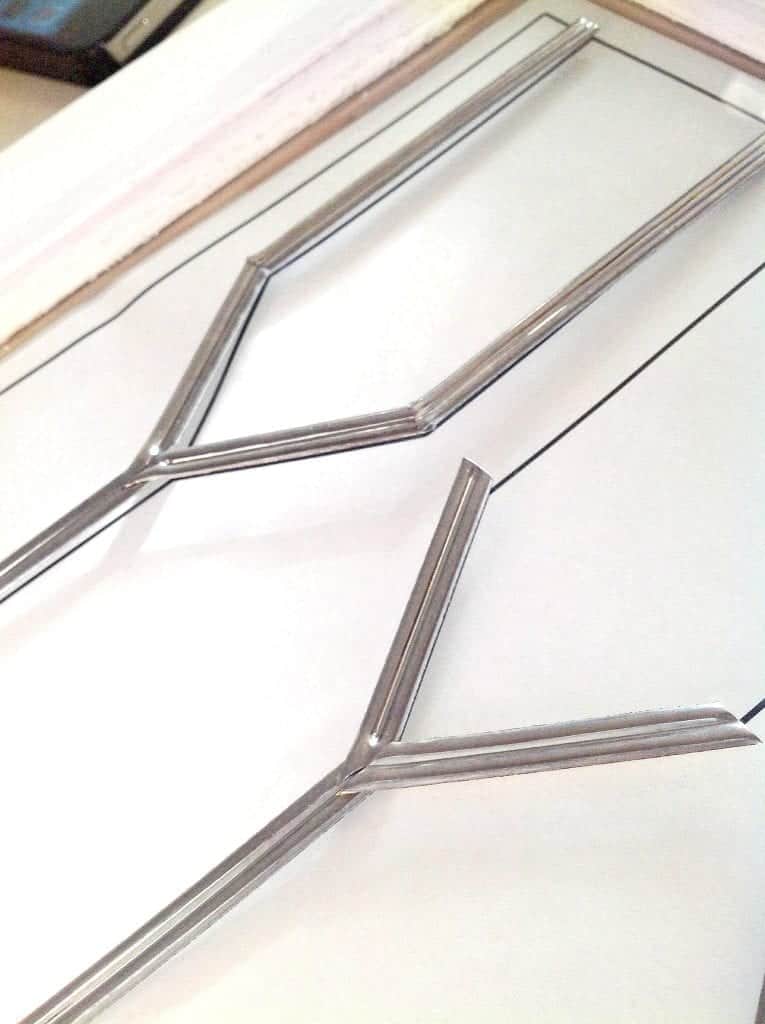 …meanwhile, we were working behind the scenes on what was becoming our largest DIY project, ever.
September:
I talked about my ten favorite purchases, and my love for mixing old with new…and then…I had a photo shoot with Better Homes & Gardens (what a surreal and amazing experience!)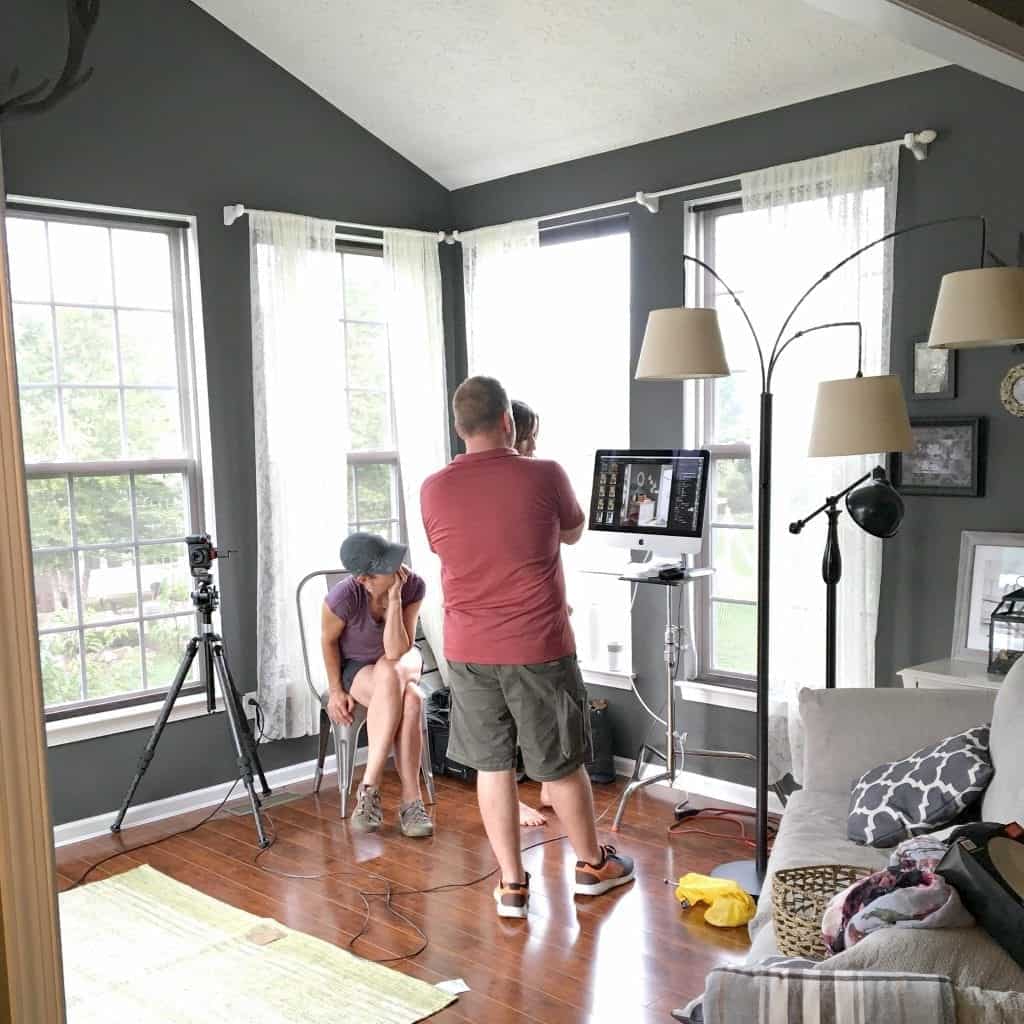 October:
I created two original watercolor printables, and I finally opened my online shop, inspired by my newfound love for simpler, cleaner decor. More products are in the works and will be added soon.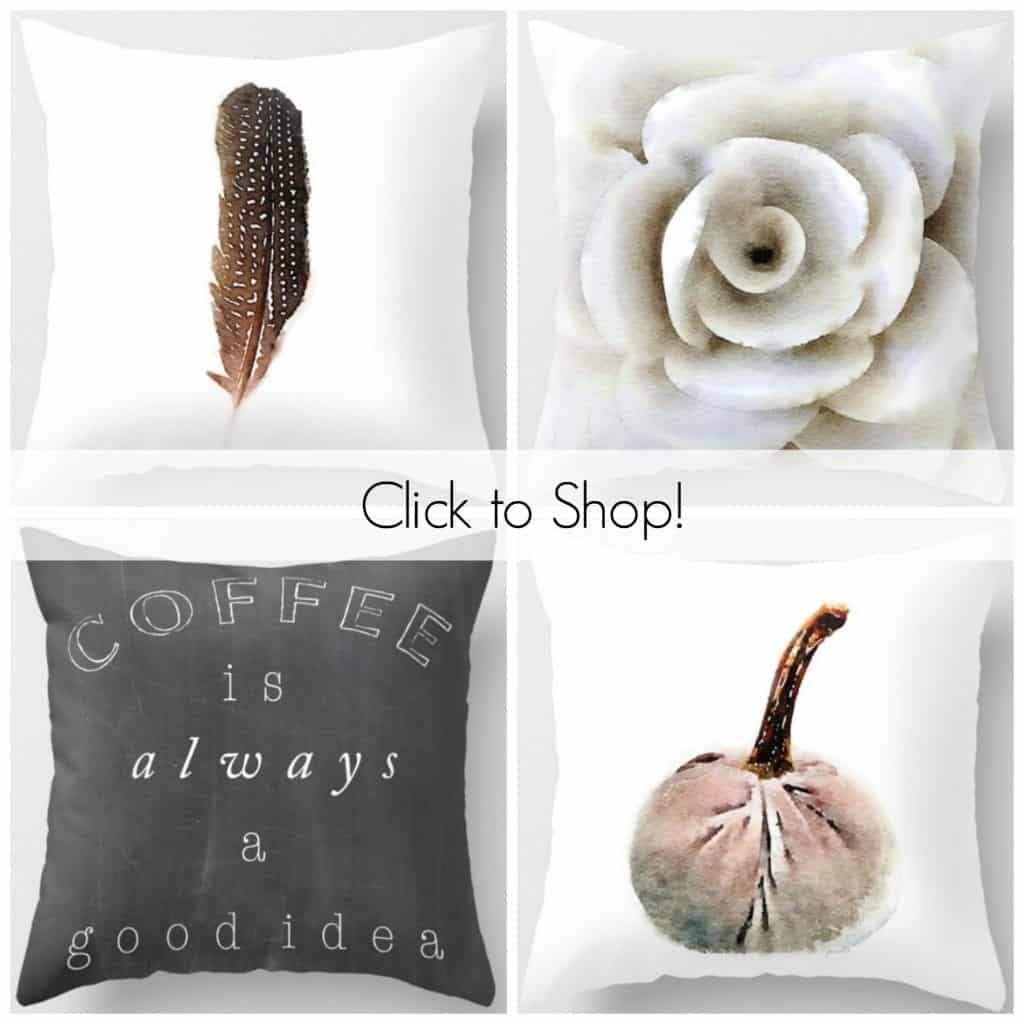 November:
I added the capability for you to "shop my home" so you could purchase the same items I love to decorate with. And we began wrapping up our flooring project and I started to decorate again, focusing on the fall foyer…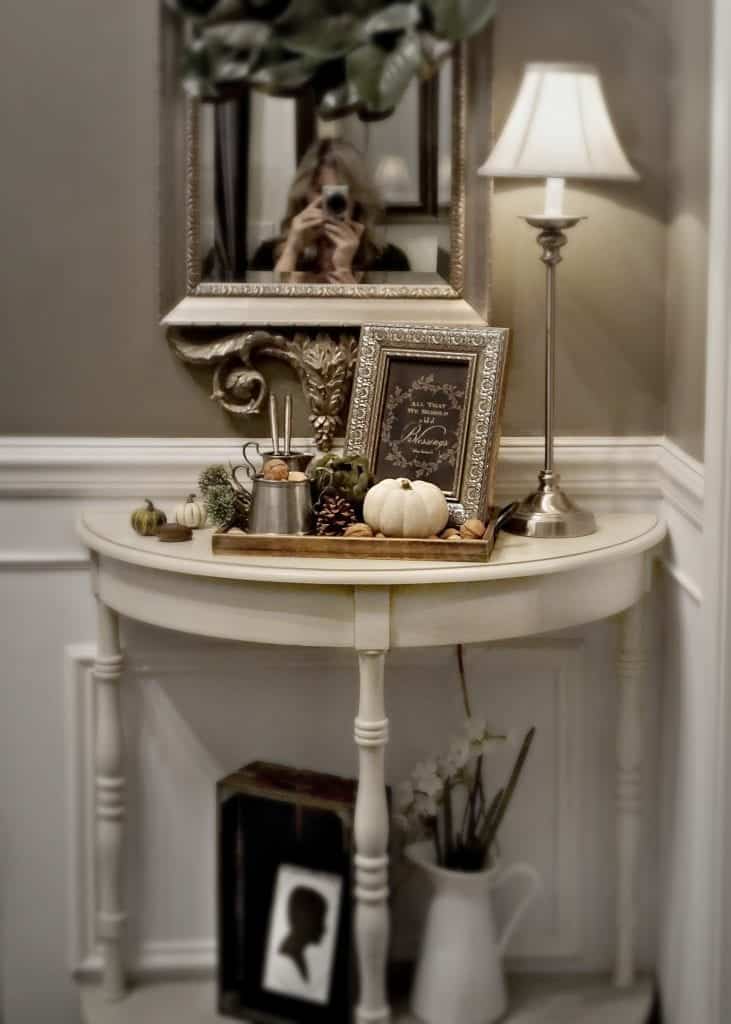 December:
What a whirlwind month December was! We unveiled our largest DIY ever: the new Pergo flooring home makeover that we did completely ourselves. This project was transformational and represented the uncluttered look and style that I've been wanting for many years.
Hallway after

Dining room, after
…we kept some of our "clutter" or at least our favorites pieces and repurposed them as decor in my basement craft room / studio.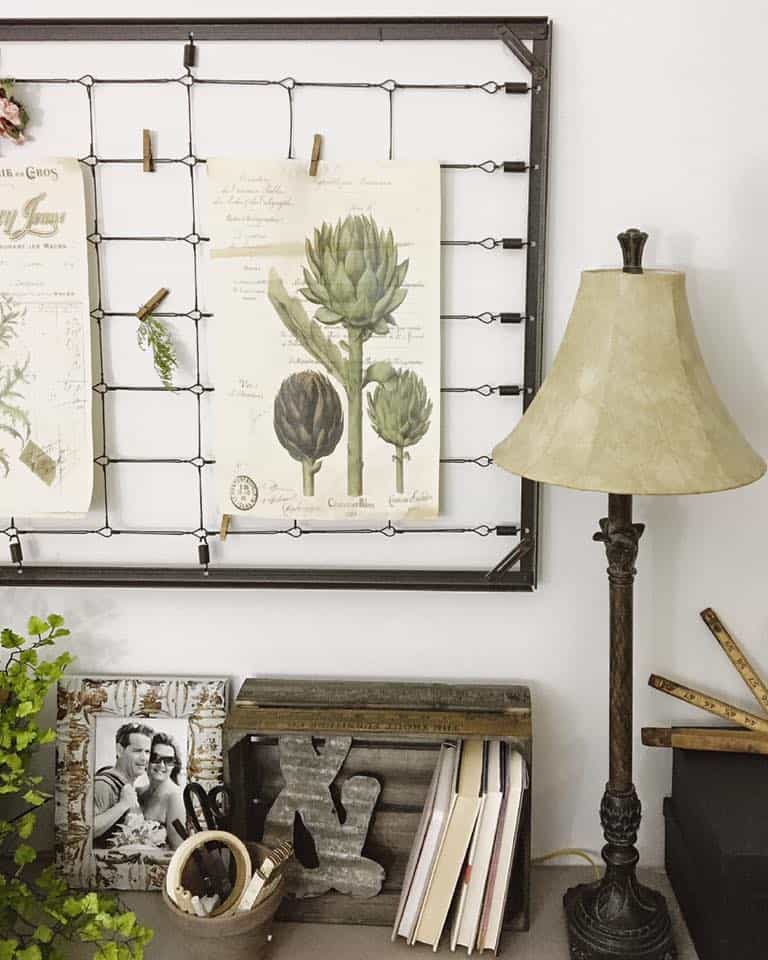 …and then, the biggest shock of all, a feature in Better Homes & Gardens!  (In the January 2017 issue).  Plus, they asked me to write an article on their "Style Spotters" blog.  Wow!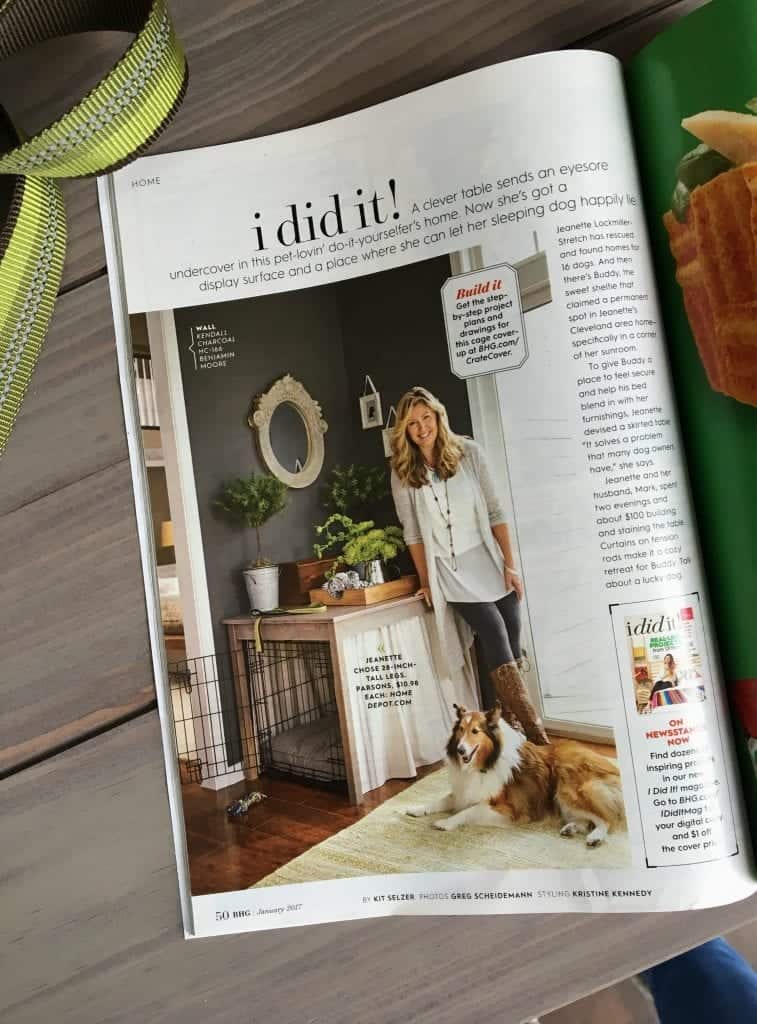 Whew! What a fun-filled and exciting year for all of us! I am amazed, shocked and very blessed and how this year has unfolded. Blessed because we have no major health issues like we've had in the past. And thankful because this hobby of mine, which really is my passion…has become my career. I love writing and sharing our projects with you, encouraging you to try something new and push yourself out of your comfort zone. The risk really is worth the reward when it comes to learning how to DIY.
We are looking forward to your feedback on what topics you'd like us to write about in 2017. Here's to a great 2017!  xoxo,
PIN IT!