"Bloom"…a new summer printable
Love this saying, "bloom where you are planted" so I made a free printable for you this week in celebration of summer…
{Subscribers, download your printable here – remember you'll need your password found in the newsletter}
…meanwhile, behind the scenes, I'm painting stair railings and my kitchen like a crazy woman..with no makeup and thankful that dry shampoo has been invented. Ahh, the glamorous life of DIY.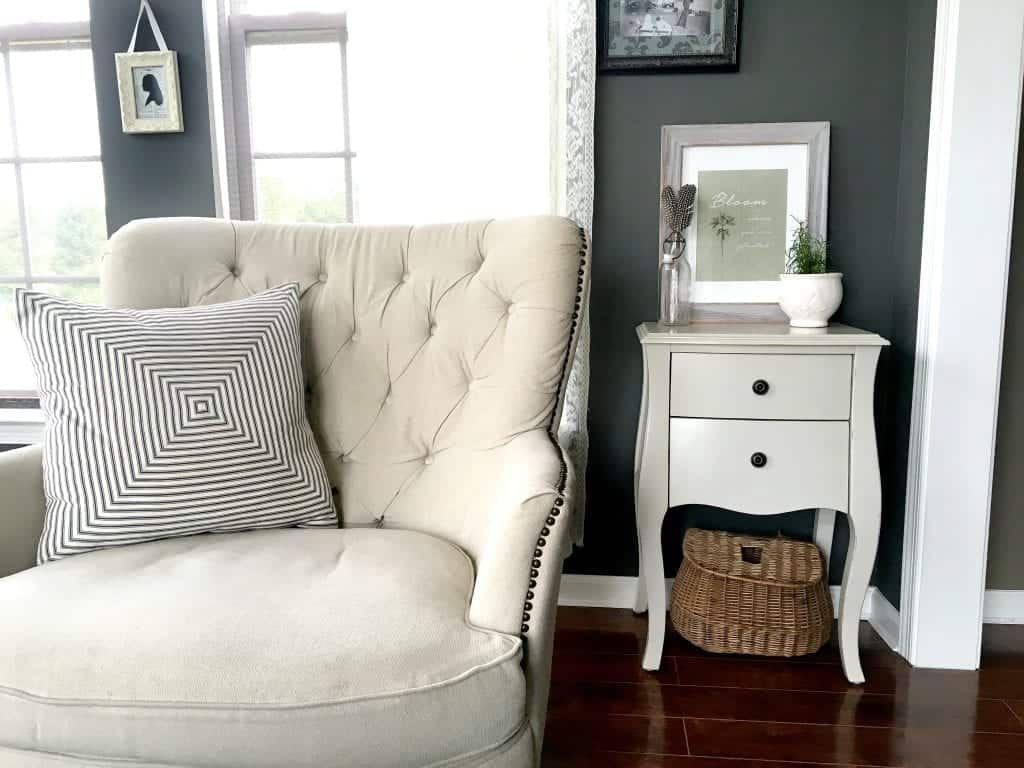 This season marks our eleventh year in our home. This is the longest I've ever lived in a single place (even compared with my childhood homes). So I would say we're definitely "blooming"…it's always fun to settle down when you look at your home as your canvas…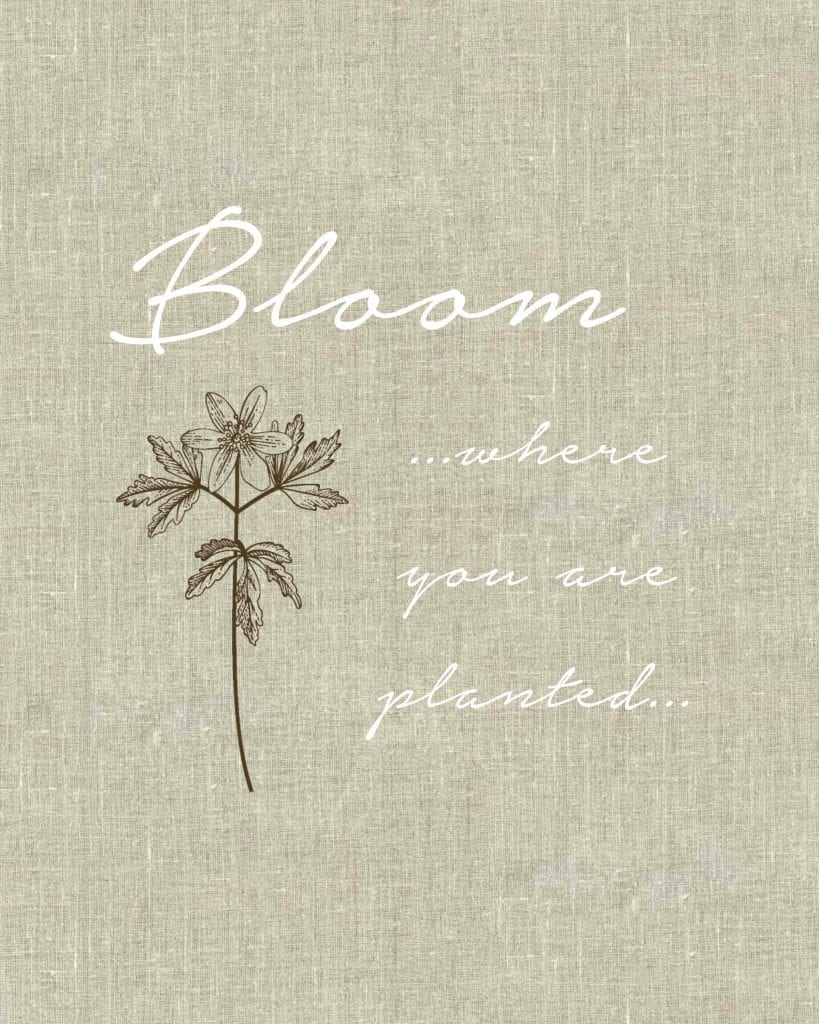 In the summertime, our DIY efforts kick into high gear since the clock is ticking before the snow flies again.
In addition to our interior paint projects, our house's exterior finally received some much-deserved attention. We had three yards of mulch delivered last week. So we took a "day off" inside and finally re-edged our beds, put geraniums in some pots, and dug up the renegade perennials that were encroaching on other plants. Our house sits on clay and rock, so it's a hardcore workout to maintain a healthy-looking lawn around here. Our huge plum tree died last summer, so now it feels a bit like we're starting over as we try to redesign our landscape.
My newest addition — a mini fairy garden repurposed out of our broken birdbath. I'm hoping the toddlers in our neighborhood love it during their evening walks with their parents. We're still deciding on what kind of accessories the "fairies" want…a lawn chair with an outdoor canopy, or an actual fairy house? Anyway…I'm waiting for the kids to come back from their trip with their Dad before we put the finishing touches on it. Once it's finished I'll share.
Sorry for the rambling post, but it's a good snapshot of how my brain is operating this week…I'm hoping to be finished with the kitchen within the next couple of weeks (realistically). But I really need to get the stair railings and balusters finished before the kiddos come home.
If you love free printables, be sure to become a subscriber. You'll receive a welcome email with a link to download your own.
Enjoy!