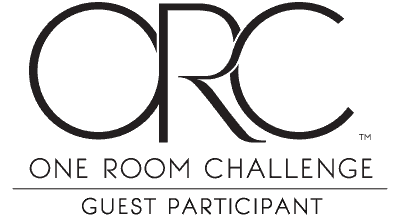 Welcome back! We are in Week 2 of the One Room Challenge, and our basement guest room makeover is well underway. Six weeks will be over before we know it, but the great thing about this challenge is we will have a pretty new space just in time for the holiday season.
I set a strict budget of only $500 for the guest room makeover. It may seem crazy or impossible. But keeping the budget low has an odd way of lighting a fire and forcing more creativity out of me (fingers crossed that inspiration actually does strike). The budget is also low because we are saving our funds for our entire house to remodel (including the kitchen and all bathrooms), so it seemed silly to go crazy and overspend on this space. We recently hosted guests who spent several nights sleeping on our basement couch, so we realized it was time to make the guest room a priority sooner than later.
If you're just tuning in, in Week 1 I shared our modern-classic design plan for the guest bedroom. In fact, this is the vibe we are going for in our entire house. We moved into this house two months ago and we're excited to add our own touches. So here's how I've spent my budget so far…
ONE ROOM CHALLENGE™, FALL 2018, WEEK 2
$225 remaining of our $500 budget
Here is how the room looked when we first moved in (the listing photo):
After the chaos of moving in…this is how it looked on the second day of the One Room Challenge: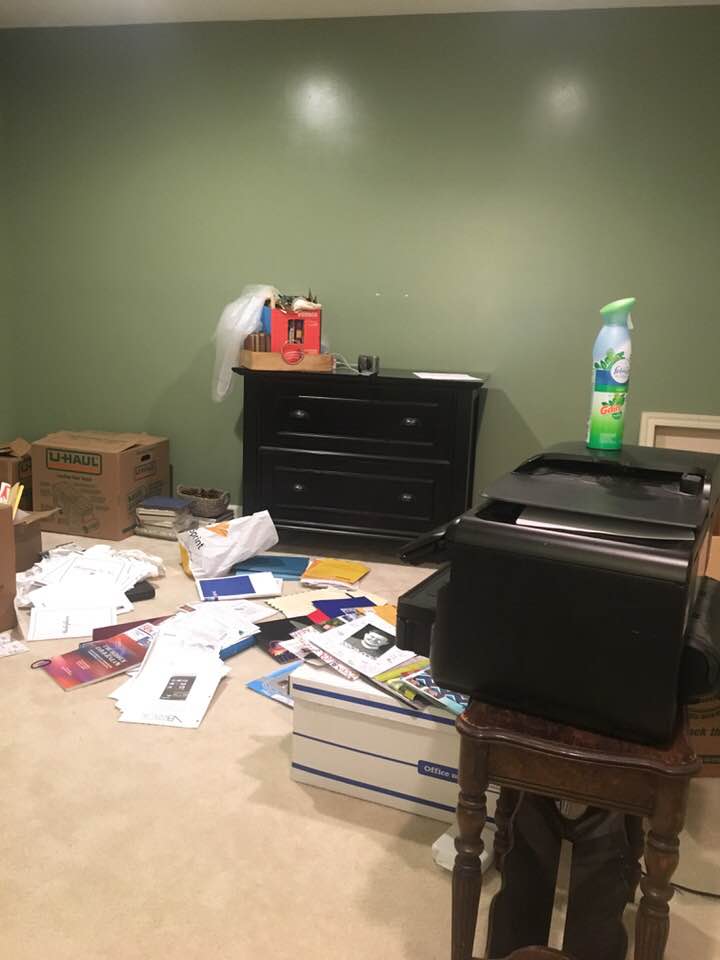 After getting a bit more organized, bargain shopping and sourcing items in our own home, here we are at Week 2. Knowing I saved on furniture helped me get a better feel for how much I can spend on things like paint, trim, new lighting, etc.
Sourcing furniture is my favorite part:
Shopping my own home is my favorite way to decorate. It forces you to see furniture pieces in a new light. In any room I choose furniture that can work in other areas of the house. The white vanity we once used in my glam dressing room in our old house. The damask chair was a chair from my previous office. And the box spring is from another bedroom where we changed to a platform bed and no box springs. The clock, the mirror and small decor was also pulled from my stash. I'm pretty sure I have bedspreads and throws that will also work here. I can't wait to see it all come together.
When  it  rains  it  pours  (literally):
I thought I'd also share a really…"interesting" bathroom situation adjacent to the guest bedroom. When I say our whole house needs work, maybe now you'll nod your head vigorously in agreement 🙂  Well, the carpeted bathroom (yes…you read that right…a carpeted bathroom…yuck!) has sprung a leak. When it rains it pours…
I had a plumber out here yesterday, and just tonight as I was typing this post I discovered now the carpet is now wet. Needless to say I'll be tearing this out. But a bathroom makeover may be happening simultaneously to our guest bedroom makeover. Thank goodness I'm keeping a conservative budget for the guest bedroom, right?
Stick with me as we head into Week 3! Paint and trim are next (and I'll keep you posted on the bathroom, too!) 
About the One Room Challenge
The One Room Challenge™ is an exciting and challenging DIY and home decorating event that provides and encouragement to anyone that wants to redesign their spaces – in six weeks! ORC features 20 veteran bloggers who post each Wednesday. On Thursdays guest participants like me share their room progress. The big reveal is November 8th! A great place to follow along is to find me on Instagram and you can also follow the IG hashtag #oneroomchallenge.
My Design Plan: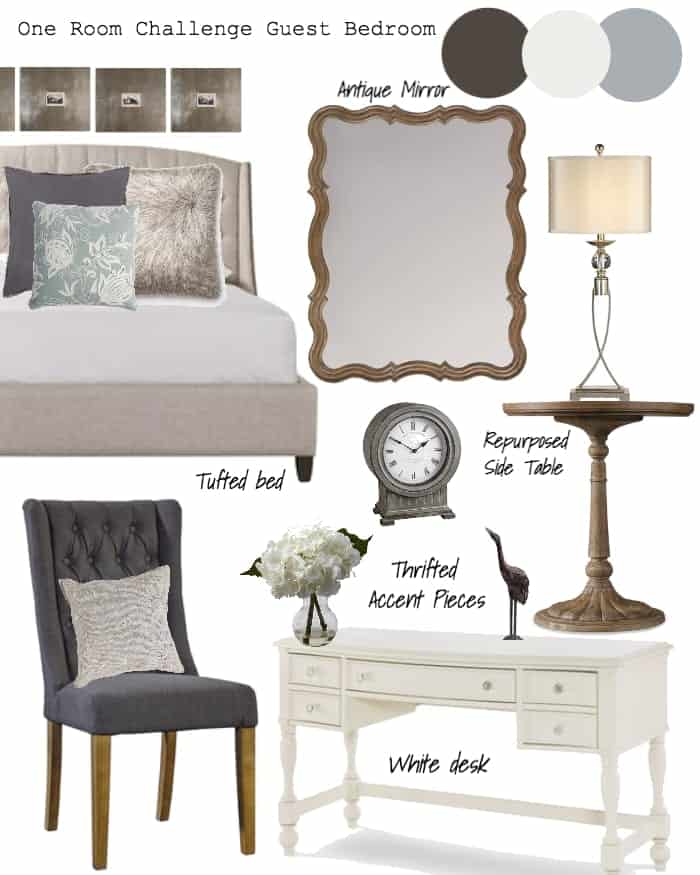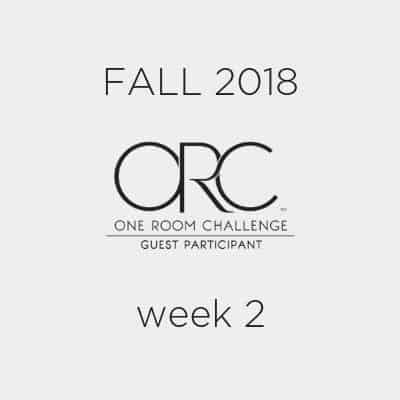 Be sure to sign up here to get my newsletters where I'll notify you of my progress (and how much I've spent) each week.
Featured Designers
Also follow along with this hashtag #oneroomchallenge or #bhgorc on Facebook, Instagram, Pinterest and all of my social media channels.