---
This post is a contribution to the Range Hoods Inc July Blog Hop & $50 Amazon Gift Card Giveaway. As a blog hop participant, I was asked to write about some of my backyard "hacks" and the design decisions behind my deck transformation. Check out the link to learn more and for a chance to win a $50 Amazon Gift Card.
---
Today I thought I'd share a little more detail about our deck transformation and how we chose items to create an outdoor oasis. Summer is short, so investing in new furniture and accessories every year just doesn't make sense for us. Cooler temperatures have made this area much more enjoyable, and now that we're using it more, decorating has been so much fun. I'll share my sources with you along with several DIYs that we have tackled to transform this space. 
How to Handle Aging Decks
As our deck ages, it's starting to need a little more TLC than usual. In 2008, my builder (who is brilliant, by the way) used screws instead of nails to secure the floor boards – and now I realize this has made replacing boards so much easier. Each season, we remove the screws, replace the boards then restain.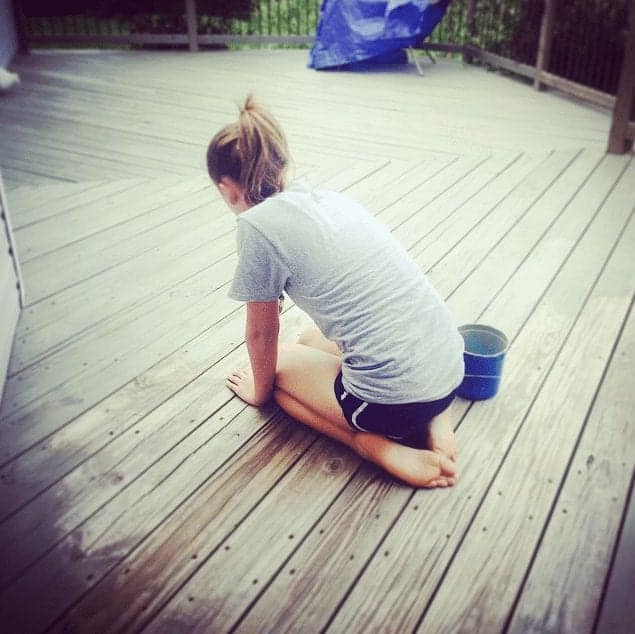 Above, my sweet 11 year old daughter, pitching in…(her brother did, too!)
But just for added protection for our bare feet, we added a throw rug which has made this space feel very homey. In fact, it's so cozy that my daughter and I actually laid on it and stared up at the night sky watching for shooting stars. Suddenly this feels like an extra room in our house. This fall, I'll clean the rug and bring it indoors for safe keeping throughout the winter.  So this addition serves a dual purpose, both indoors and out!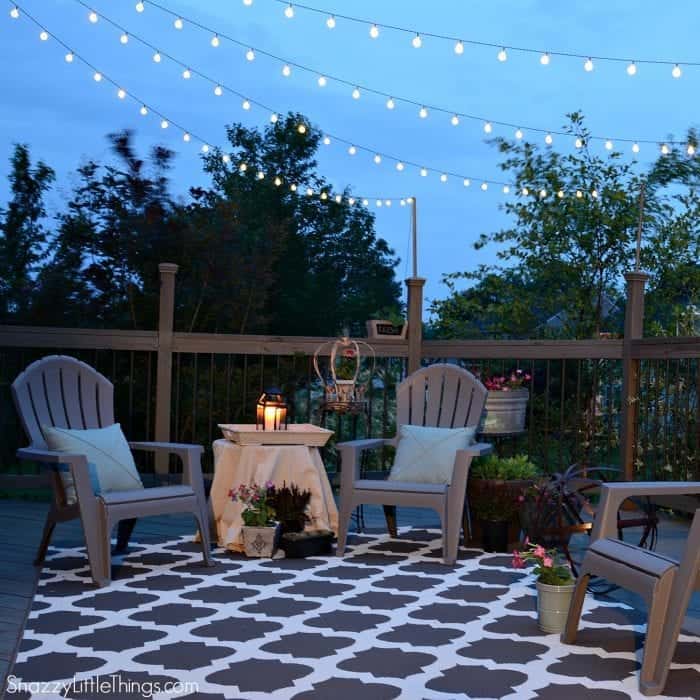 Light Your Space for Free
Our #1 most complimented home improvement this summer? Solar string lights.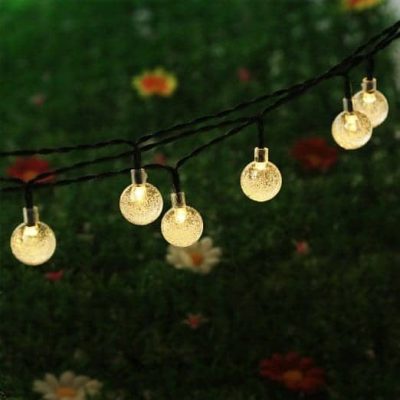 These lights cast a gentle glow that isn't harsh, it doesn't attract bugs, and feels very festive. It actually does look like there is a party going on outside every night. Once you invest in these lights, they're no fuss. We assessed our own personal use of the deck and realized that this is where we hang out mostly after work and in the evenings. So a trellis or canopy didn't make sense for us or for this space. We love night time star gazing and for us, this was the right choice. For only $13 each, the outdoor string lights turn on and off by themselves, are economical, and are my prettiest home improvement item of the year.
Dual Purpose Furniture
Filling this empty wall on our deck was a priority. But just like any room in our house, we lived in this space for awhile before we made design decisions and invested in furniture. I always recommend keeping a space empty until you determine exactly how you want to move about a room. The open wall seemed like a great place to create a serving station, but I wanted it to serve a dual function. So we built a potting bench that doubles as an entertainment buffet or a bar.  Just having a place to set our food or drinks has made all the difference in the world. And when the rain subsides, I'm planning to use it MUCH more as a potting station. We are bringing this back into our garage this winter. We love this piece so much we don't want to see it with a foot of snow covering it, so it will act as a storage unit throughout the winter as well.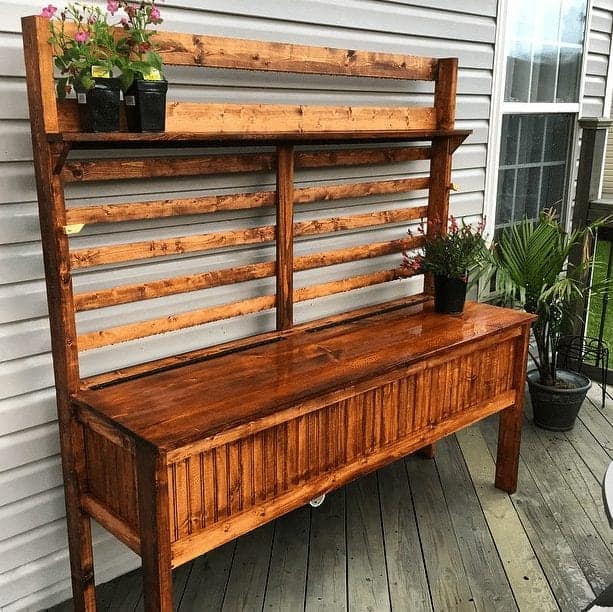 Cook more…
It's more than just saving money. Having an herb garden at home is not only pretty, it has made me excited about cooking again. The kids get a kick out of bringing me herbs and experimenting with dinners at home. We finally upcycled pallet into herb garden boxes, and now I'm totally hooked. Having fresh mint for cocktails, rosemary for grilled chicken and all of my favorite herbs has enhanced my love for creative cooking. I love the look of upcycled, distressed wood + smell of fresh herbs. This combines just a few of our favorite things.  This fall I'm going to try my hand at rooting my own rosemary topiary trees following a tutorial that I found on City Farmhouse.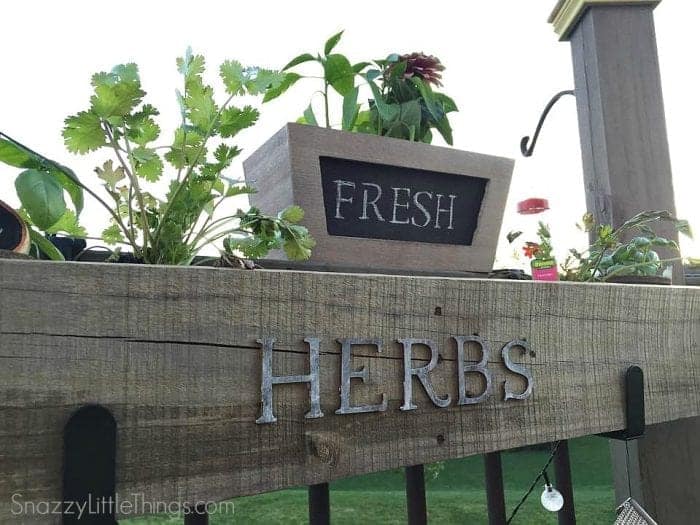 If you lack a green thumb…
Summer heat is a BIG issue on our west-facing deck, but my lack of a green thumb makes plant care even more difficult. So this summer I adopted the philosophy that summer annuals — while pretty — just aren't' practical for us.  Perennials have been my answer to extending the life of plants and flowers in the heat. Here are a few of my favorites — what are YOUR go-to perennials that thrive in the summer heat?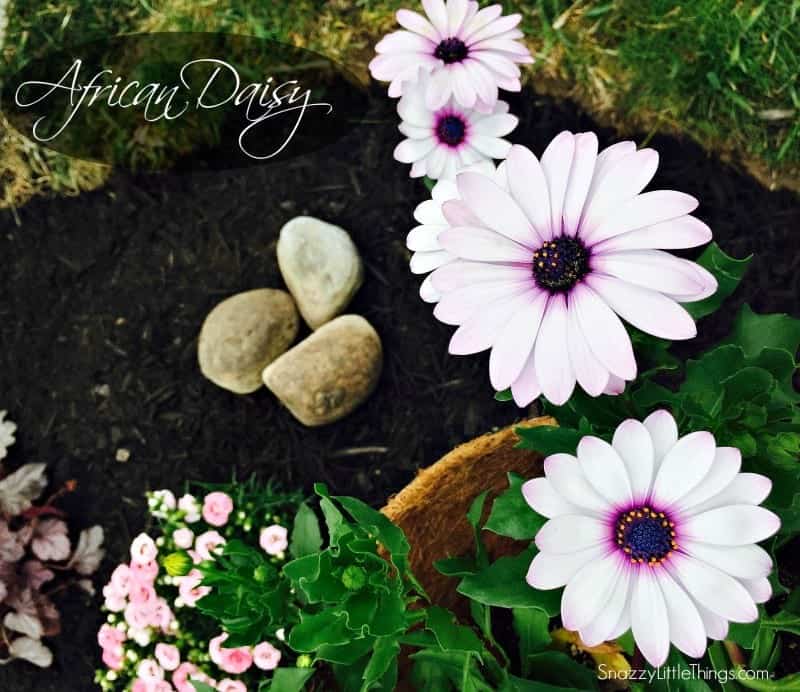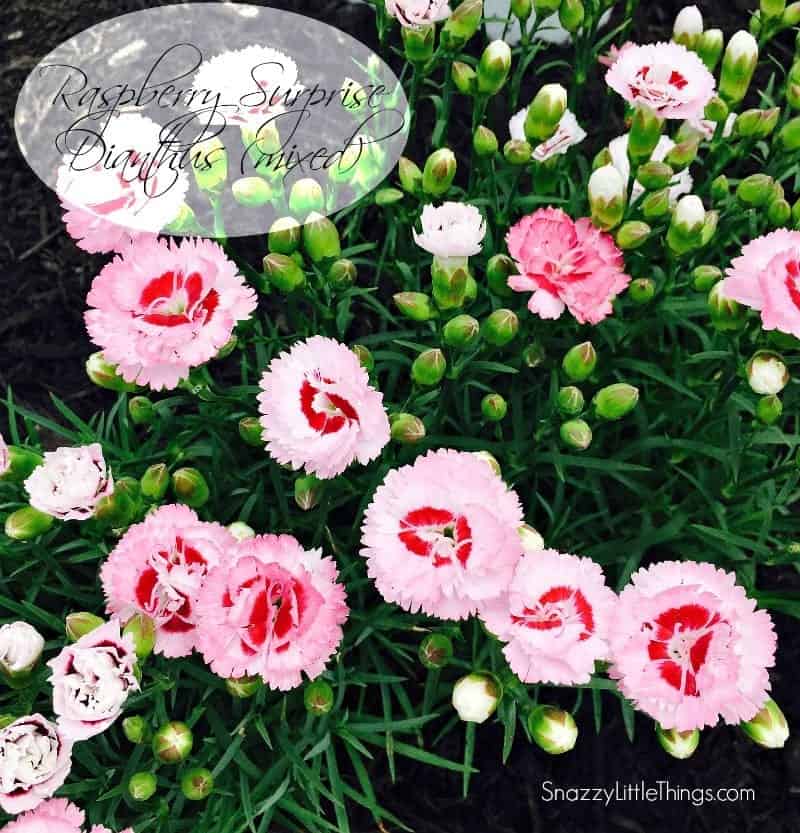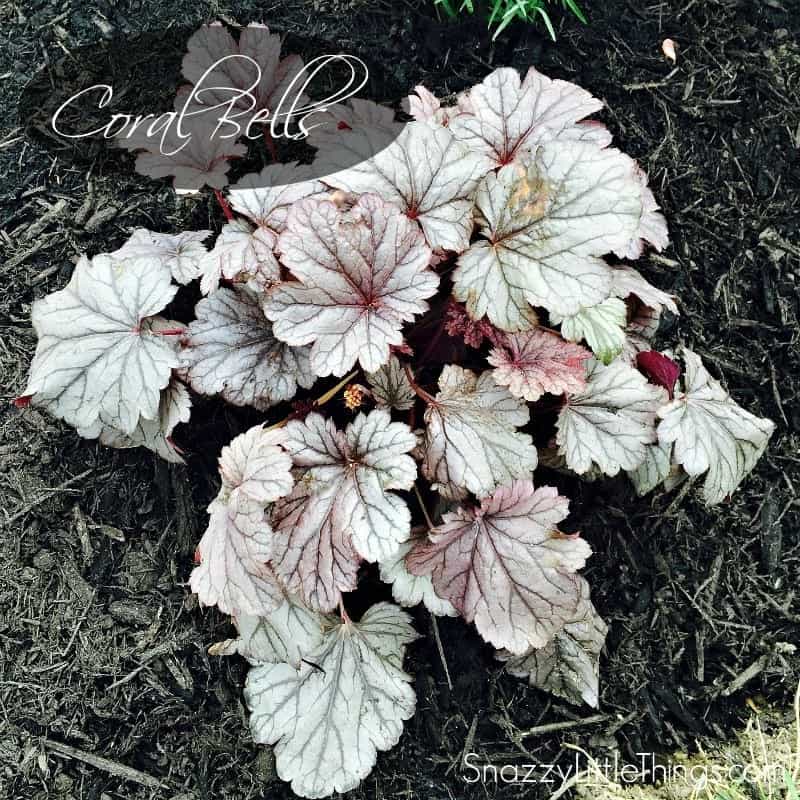 Shop your home…
Sometimes it's great to rummage through your own storage to see what kind of goodies are there. A few outdated items can be revived with a coat of paint. I also love free printables found on The Graphics Fairy that I can Mod Podge onto old planters to give them a pretty, vintage look.  If your budget doesn't call for buying new, upcycling a few forgotten items around the house is my favorite approach to decorating for less.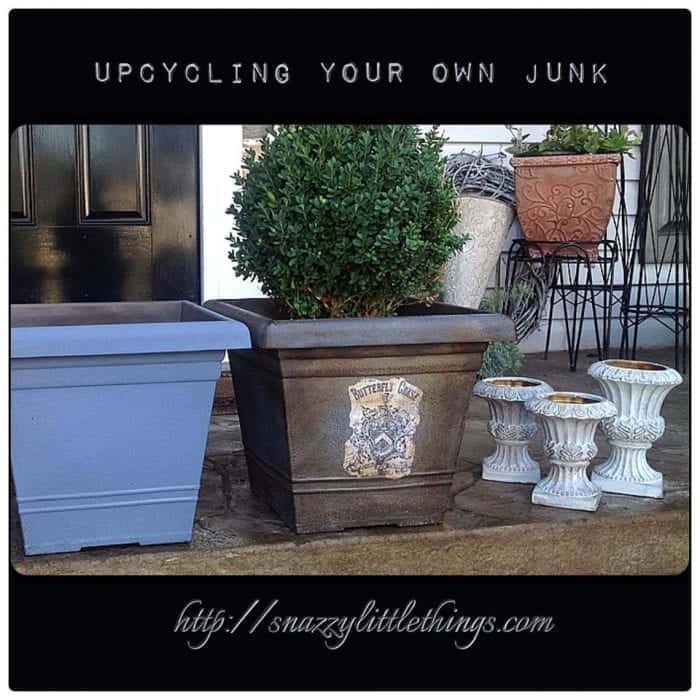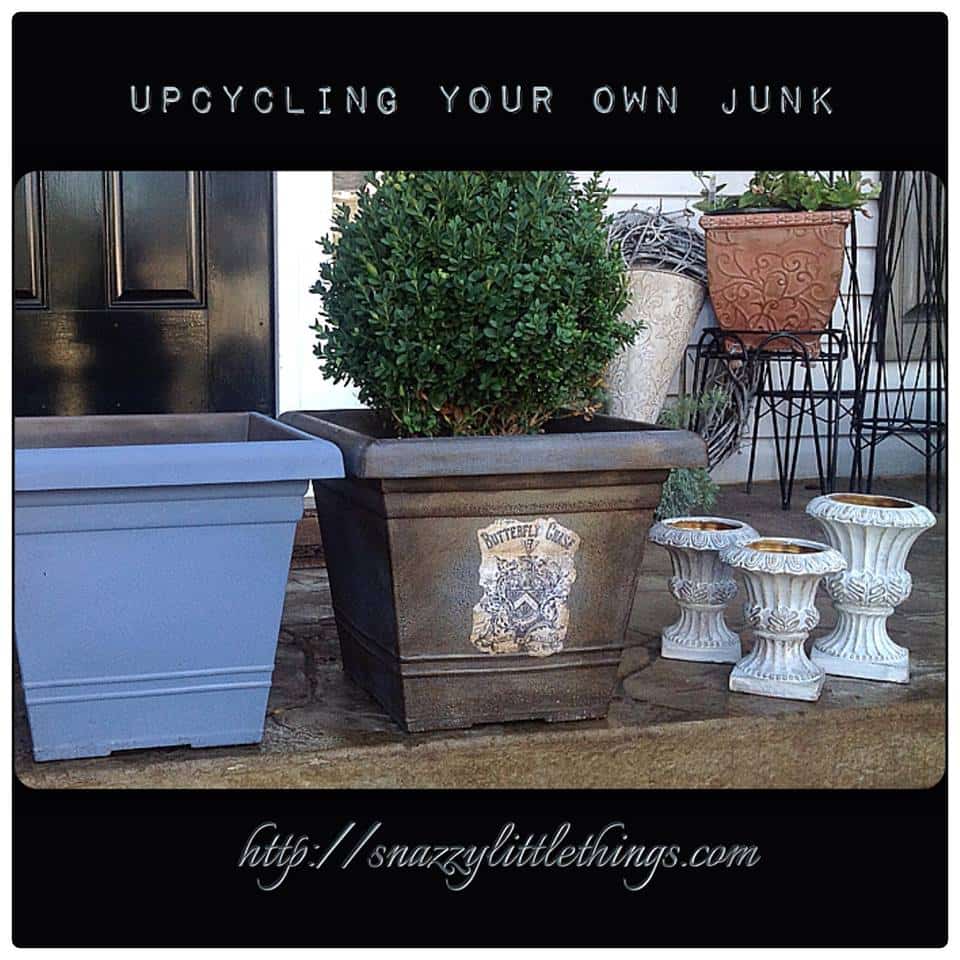 Upcycling Furniture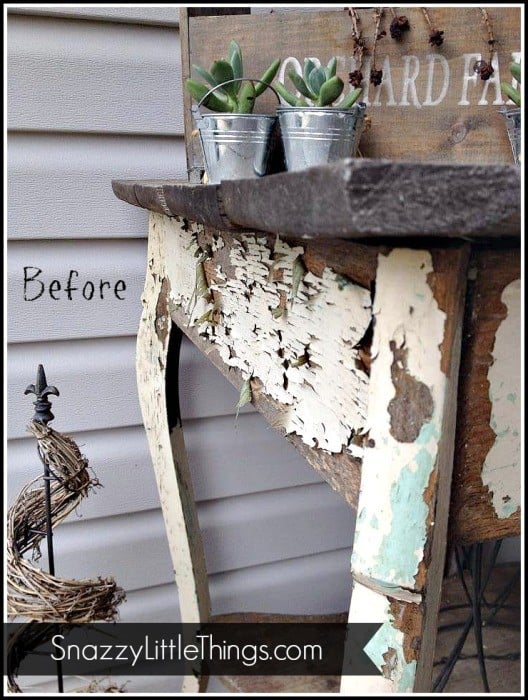 See what you can find on Craigslist, or estate sale sites such as Everything But The House. Sometimes an unwanted piece has potential to become something beautiful. Try to envision pieces with a coat of paint and a new set of cushions. Spray paint works wonders for metal furniture, but there are also gorgeous wood pieces that can be revived and displayed with a little elbow grease. Mod Podge even makes an outdoor solution so you can affix pretty labels on planters to last all season long.
See how I revived this table found on Craigslist with a little extra TLC: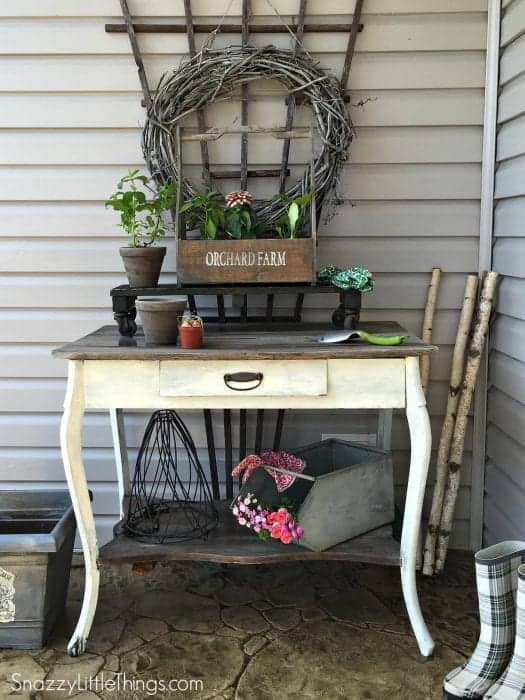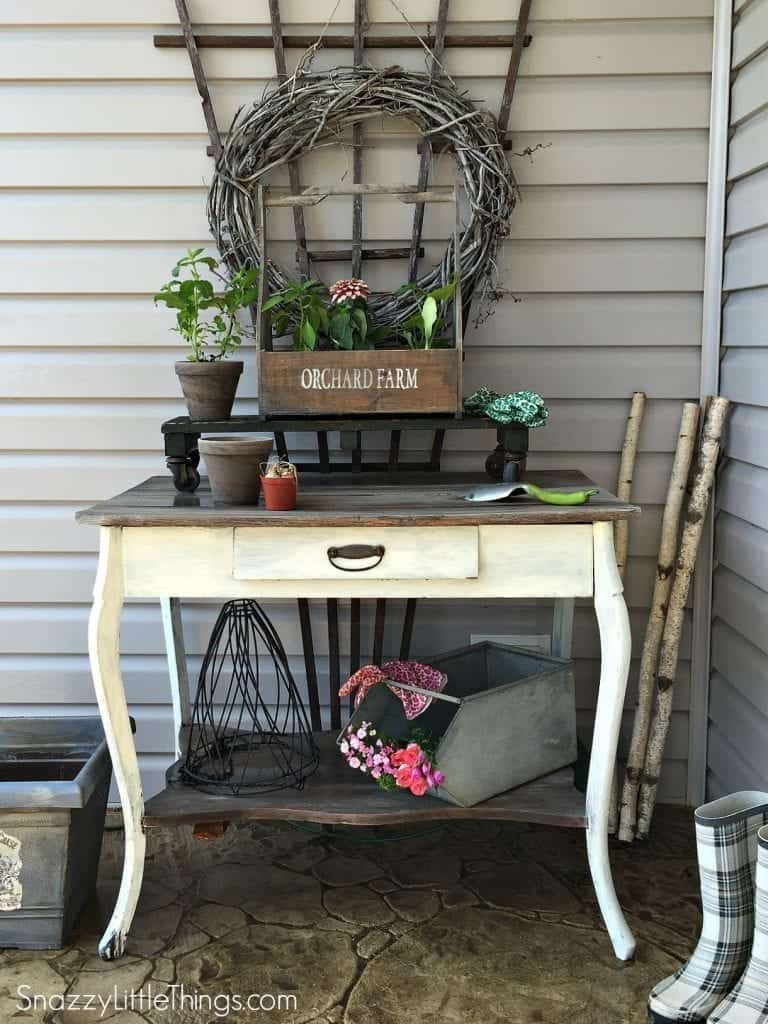 What other budget hacks or backyard decorating ideas do you have to make your outdoor spaces more livable?