Cheap Decor Ideas (That Look Expensive!)
Today's post is loaded with cheap decor ideas and tips to make your rooms look more expensive. And don't forget, being cheap can also mean buying less "stuff", too!
Top Cheap Decor Ideas
…3 tips of my own tips to take your room up a notch!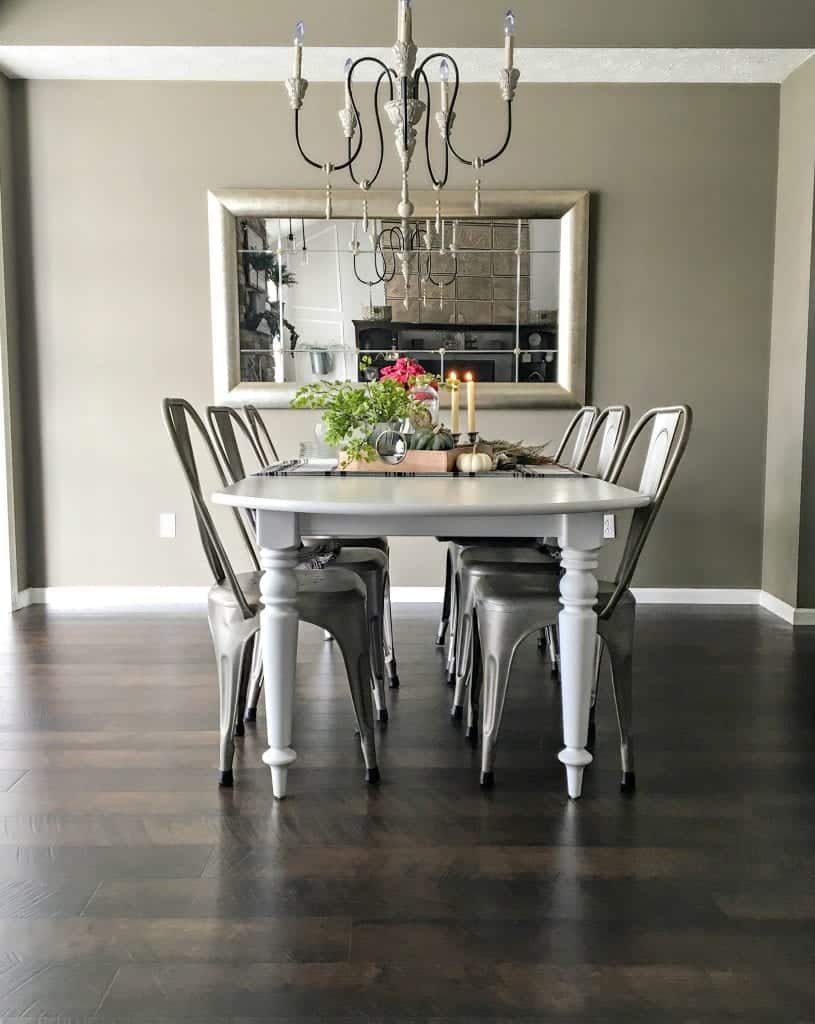 Cheap Tip #1: Clutter costs money
It's really that simple. You buy it. Dust it. Move it. Store it. The ultimate act of being cheap? Don't buy it in the first place!!! I know that I'm more minimalist than most decorating blogs you'll find on the web, but that wasn't always the case. When we were married we combined our two houses down to one and we were overwhelmed with stuff. Having so much stuff felt cluttered and the upkeep was difficult for us. It also occurred to me that I have a tendency to over-purchase decor when I don't have a solid design plan.
Here is the dining room, before. Lots of stuff. Lots of money spent. And I had clashing styles going on.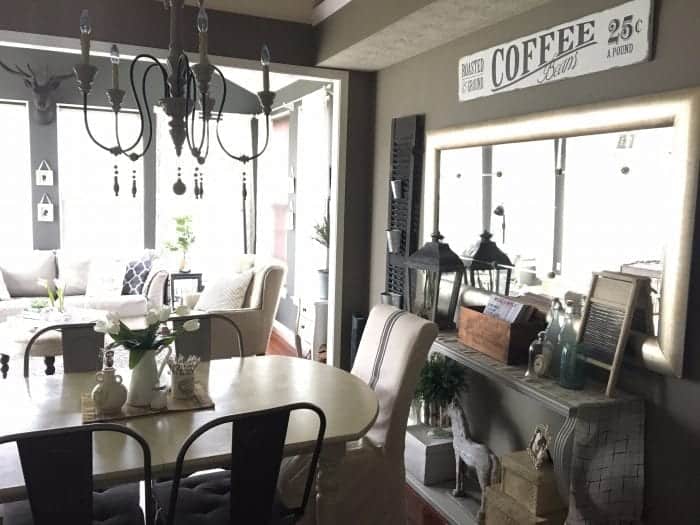 I remember taking the photo above. The "coffee" sign above the mirror (which I still love, it just didn't work with the mirror), plus I had more items on each side of the mirror. As I removed items from the room, I loved the space even more. Clutter free living just feels better.
The moral of this story? Less is definitely more. Don't be afraid to cleanse the visual palette when designing your space.
Cheap Tip #2: Shop with a plan in mind
I create mood boards to streamline my spending. I start with items I already own and paint or repurpose them. Then fill in the blanks with decor that I can buy, make or repurpose.
How many times have you picked up an item at the store and said "This is cute! But I have no idea what I'm going to do with it!!" And you buy it anyway? Yep, me too! I'm guilty of having a cart full of "stuff" when I shop without a plan. And I spent so much money on things I didn't need or want later.
Our progress so far: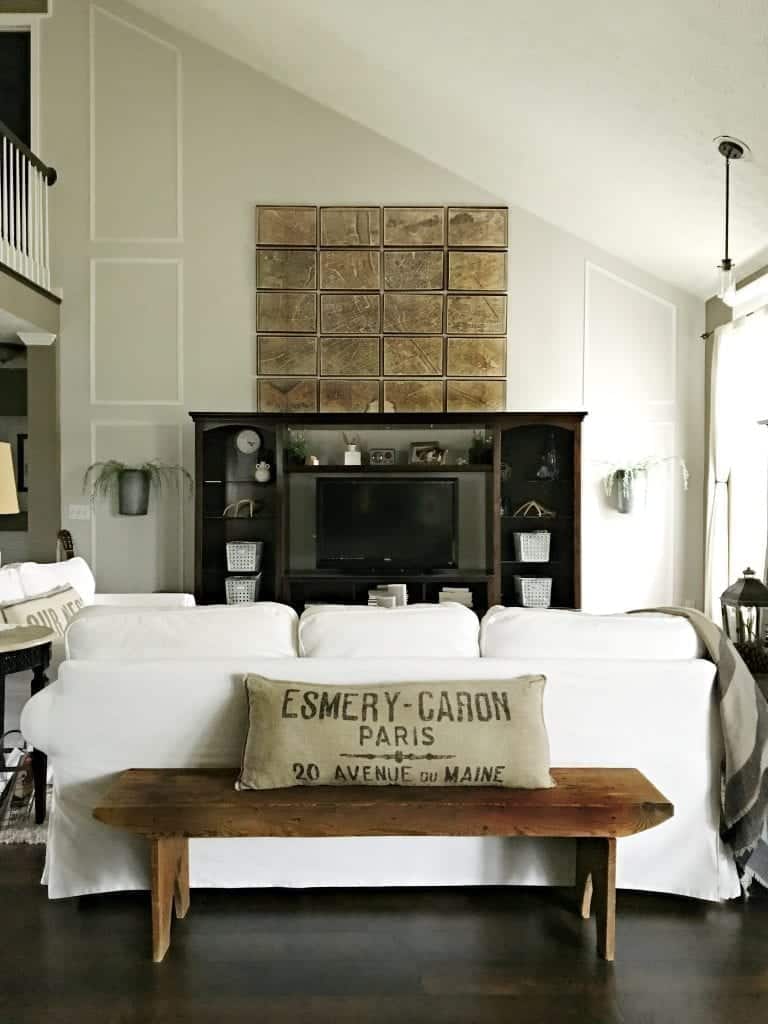 Be sure to read my article "How to find your decorating style" for more tips on honing your style.
Cheap Tip #3: Knock it off!
Knock offs are my favorite kind of cheap decor. Handmade knock offs are the ultimate win when it comes to getting the look…for less. I love to create knock off art and decor when I can't (or won't) pay full price on catalog merchandise. You can also read my post "6 Ways to Make Your Home Look Luxe for Less" on the Better Homes & Gardens site, or click here for more cheap decorating ideas).
What ideas do you have to make your decor look luxe for less?