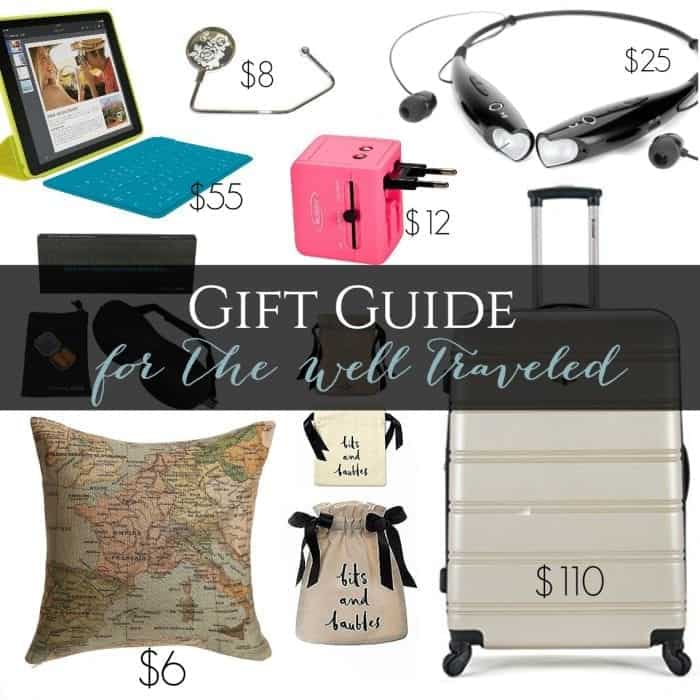 For the hard-to-shop-for people on your list, I've pulled together over 60 holiday gift guides, curated by bloggers all over the country. Be sure to scroll through to the bottom of this post to enjoy the convenience of early, online holiday shopping…and discover new items that you might not have otherwise found.
My particular gift guide focuses on the well-traveled family members. Now that I've done a little more global travel of my own, I've learned to appreciate the tiniest modern conveniences, mostly through trial and error, so I'll share a few travel "hacks" I've discovered along the way.
For your shopping convenience, affiliate links are included throughout this post.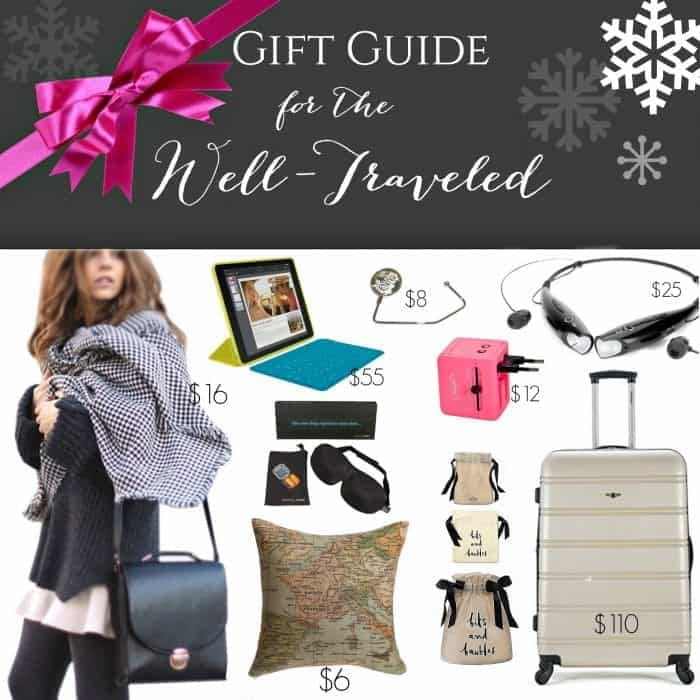 Scarf  $16 |  Purse Hook $8 | Bluetooth Headset $25  |  Universal Adapter $16   Map Pillow Cover $6  |  Logitech Keyboard $55  |  Kate Spade Canvas Bags |  Hardsided Carry On  

---
 Hack #1:  COLOR!  Buy colorful accessories so that they are easy to spot in the depths of your travel bags. For men, plaids and camel colors also work well.
Logitech Keys To Go ($69.99)
The ingenious FabricSkin covering protects the keys from spills, dirt, and crumbs. Now there ya go. ($69.99).  Having my iPad was a lifesaver (and, I flew coach no less). This portable Bluetooth keyboard makes traveling with iPads and other tablets a breeze, and is much easier to lug around than a laptop. I personally rent WiFi on the plane so I can do some work, and I even Facetime'd my husband as I was flying over the Atlantic (he mapped my plane and could tell me that I was hovering right over where the Titanic sunk). So comforting!
Logitech Keys-To-Go 
Universal International Plug Adapter ($11.99)
Be prepared!  A universal adapter is not optional, it's mandatory! Nothing can be scarier than not having the ability to communicate in a foreign country. I learned this quickly during my trip to Tel Aviv but luckily I realized this at the airport. Never unpack it…keep on in your luggage at all times. It's universal, and convenient for domestic travel, too.

20″ Expandable, Hard-Sided Luggage ($109.00)
For my carry on, I choose one bag versus two. And, if I had to choose between a hobo bag vs. a spinner carry on (pictured)….this hard sided expandable luggage would win hands down. My 'personal item' always goes inside a carry-on, and this little number would do just the trick. It could house my toiletries, jewelry, electronics, and anything valuable. Luggage made of cloth or canvas always seems to get destroyed, so I'm favoring this type of luggage from now on.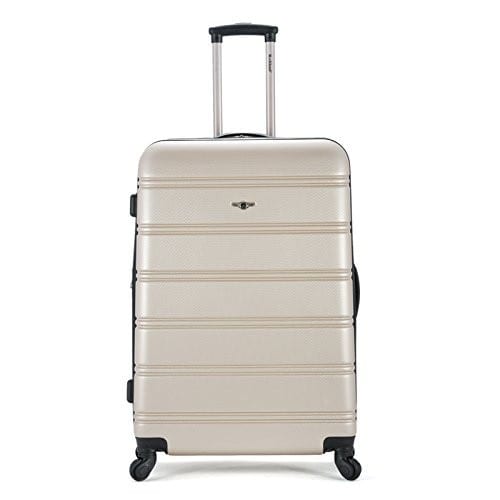 Hack #2:  Before you pack too many carry ons, imagine yourself in a full sprint to your next flight. Be practical. Use a single carry on if possible.
---
~ Personal Comfort ~
White Noise
I rarely sleep on a plane. So I'm recommending this app, which is my secret weapon against insomnia, noisy planes, hotel rooms (or a snoring significant other). You can download a variety of sounds to suit your tastes. I personally have some sounds from our cruise a few years ago that I downloaded (you can search them on the app itself :) This app + noise canceling earphones = you, sleeping like a baby.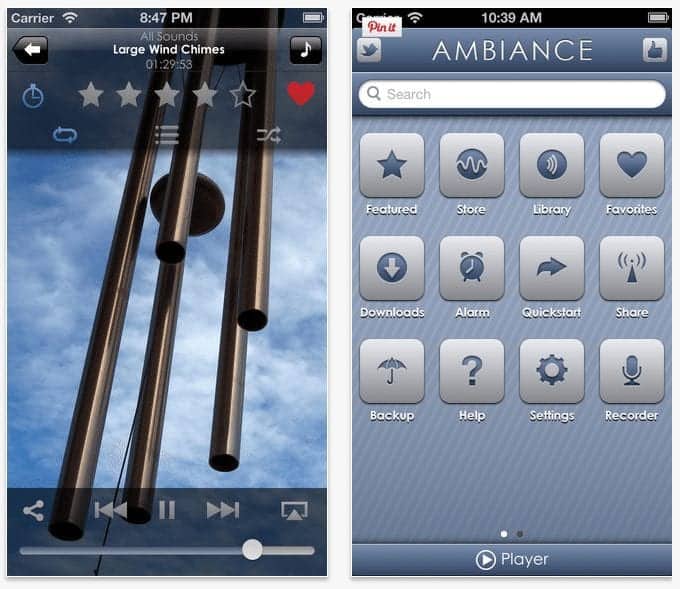 Ambiance – on the iTunes Store   …but don't forget…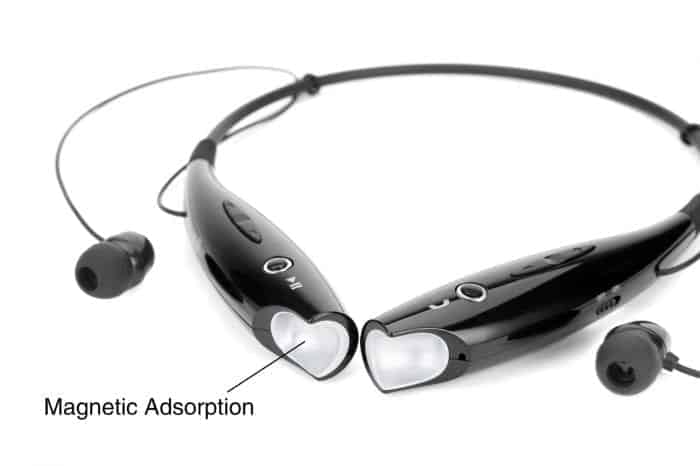 Noise canceling earphones
Sleep Mask
Before traveling, I really didn't understand the need for these funny looking things. But now, I'm craving this set. I have another trip coming in January, and I love the fact that it won't smush my eyes during sleep.  Great idea!  A bonus that it comes with earplugs too, in case the noise canceling ones above aren't comfortable.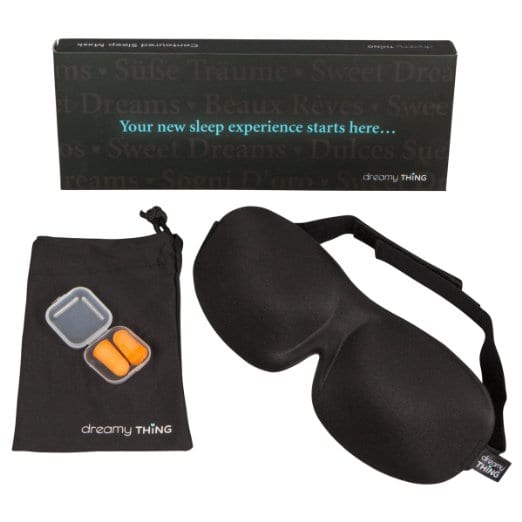 Hack #3:  Dry shampoo, especially this brand is amazing. Believe me, I'm a bit obsessed with washing my hair daily…and I never thought I would try dry shampoo. But I LOVE this stuff.
For your Odds & Ends
Upgrade your plastic baggie method for storing your odds and ends with these cute, Kate Spade canvas bags.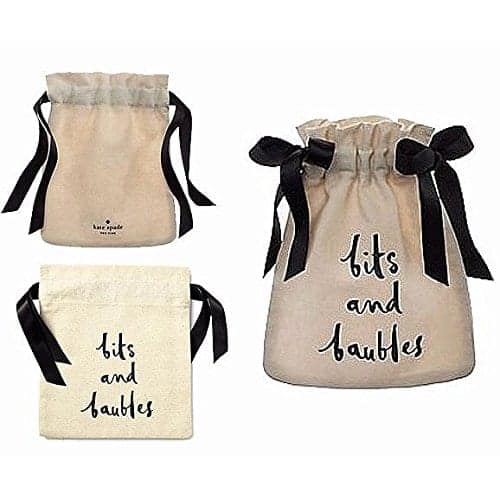 Kate Spade "Bits & Baubles" Canvas Bags
Hack #4: Secure your jewelry in separate bags by set (necklace, earrings, bracelet). Necklaces all bunched together are the worst pairing, they become entangled and break. Plastic baggies definitely help keep your jewelry from breaking — and, I always pack my jewelry in my carry on.
"Blanket" Scarf ($15.99)
Dressing in layers has always served me well during travel. An outfit like the one pictured is more "me". These scarves come in a variety of patterns, and I love that they call it a "blanket scarf". Imagine, sleeping on the plane and having this cozy scarf at your disposal. Super cute and practical.  And, if I have to carry an extra purse, I'd certainly make sure it looked something like this, and I love the longer cross-body strap.  You can purchase one similar to the one pictured below. If I can find the exact purse, I will certainly post it!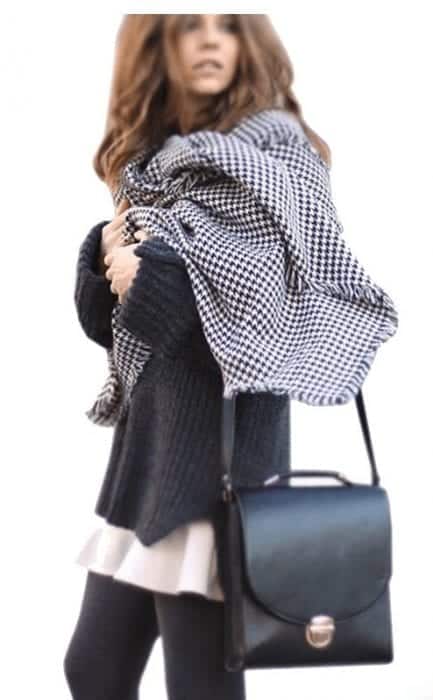 A Purse Hook
I don't even want to think of how many times I had to put my purse or bag on the floor of a restaurant, or a bathroom in the airport.  This portable hook is adorable, and will come in handy in a pinch. Just hook it on a table nearby, and it's within sight, and within reach.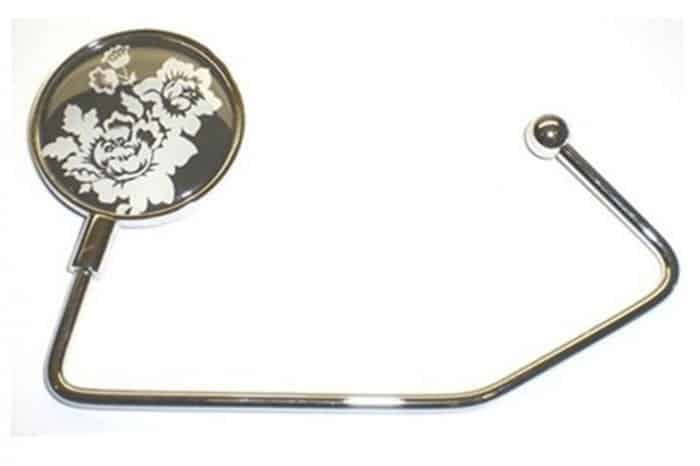 Portable Purse Hook
 ~ Decorate + Take Care of Your Home  ~
I absolutely love using vintage maps as art around my home. I even love to frame old postcards of places that I've visited. So if someone in your life is well-traveled, why not honor their travels IN their home, too? (You knew I'd throw in a map or two in this round up, didn't you?)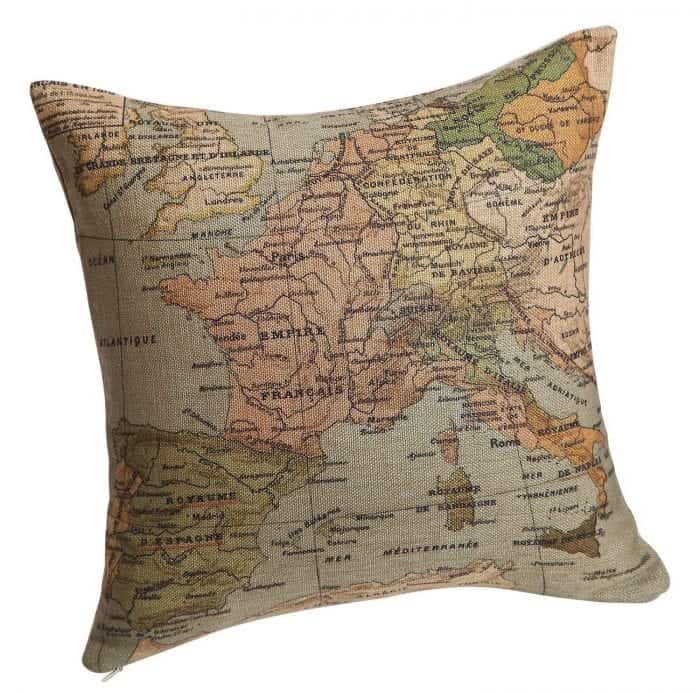 Mediterranean Map Pillow Cover
  Pin it!  While it is quite exciting to be in an exotic place now and again, I always miss my family terribly when I travel. What tips can you offer that makes travel easier? Please share your travel tips!  Next…visit the other bloggers who are also featuring beautiful gift guides on their blogs, enjoy your shopping experience!