Dark Farmhouse Table…Updated!
Back in the day, I only wrote about furniture when I was furnishing my own home. But now our house is close to finished, so I'm doing a few commissioned pieces for customers locally. I sure missed it!  Expect to see more furniture projects from me, especially on my YouTube channel! And if you're not following me there, be sure to check it out – more videos coming soon.
My first piece is from a sweet young couple with a growing family who purchased this table a few years ago.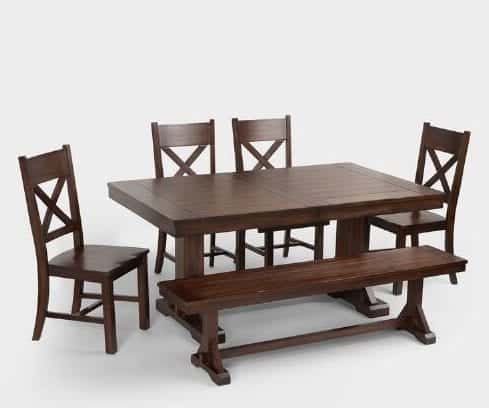 Such a pretty piece, but they wanted to lighten and brighten their home and repurpose a few items they already owned.
For this piece, I wanted to avoid chalky-feel. You may have noticed that I try to find paint that bonds well but doesn't require a lot of complex layers. So if I can avoid a topcoat or a base primer — I'm all for that.
First I sanded lightly…then I applied several layers.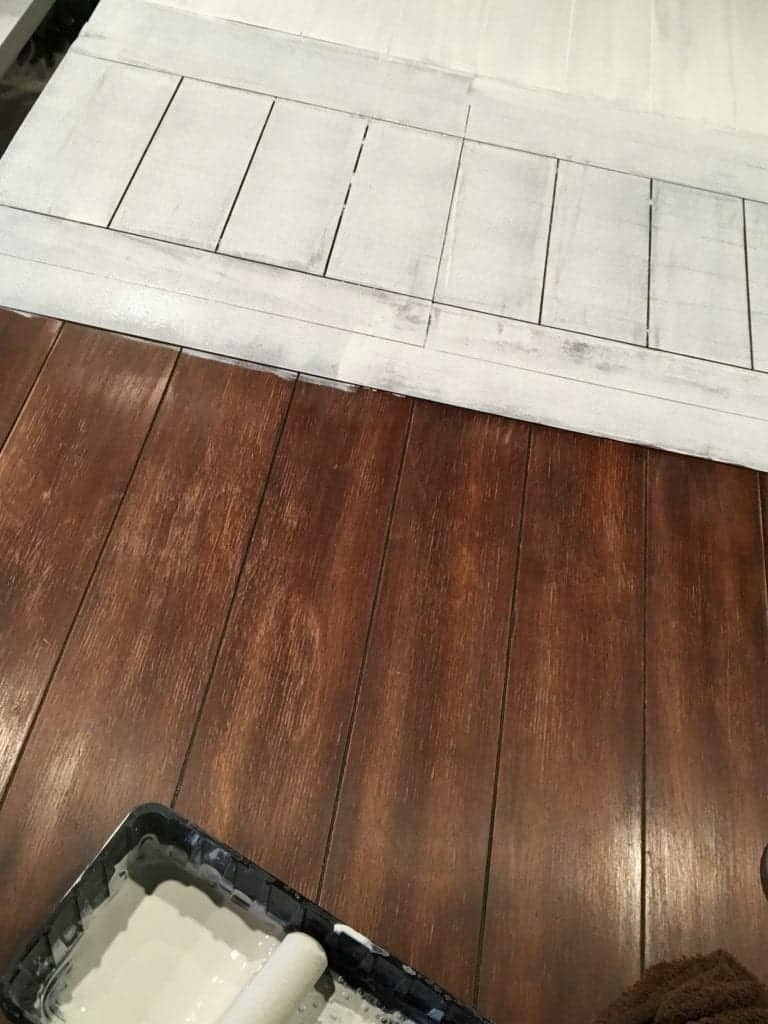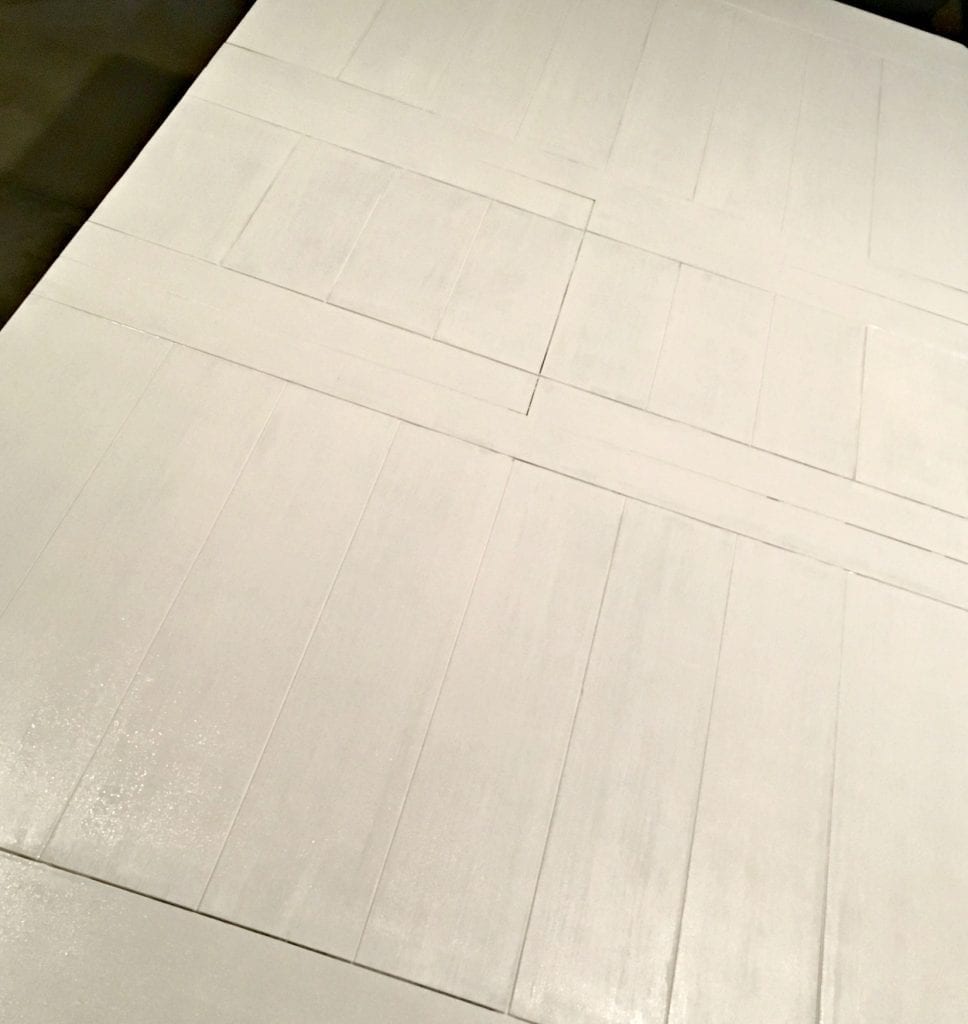 I rolled on several layers (three to be exact). Once I had the final coat dry, I sanded with a 220 grit sandpaper to get the "store bought" finish.
The end result was gorgeous.   The "after" in my workspace….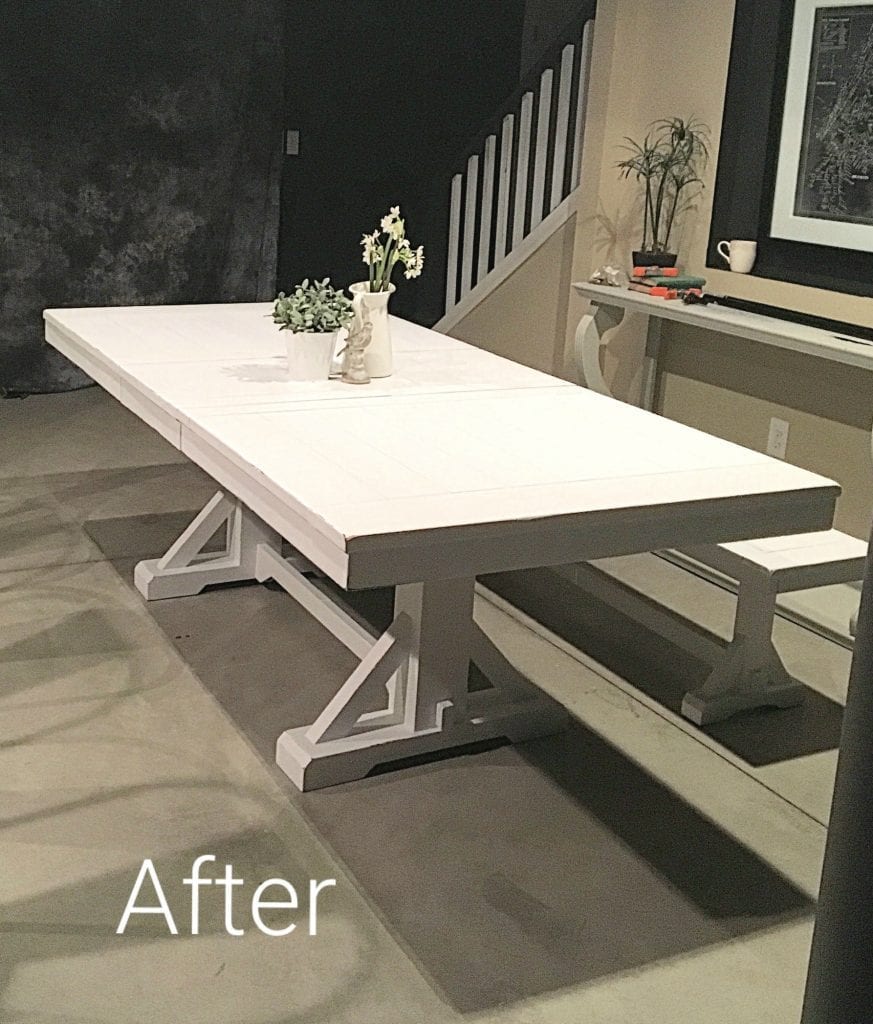 I visited their house to snap a few after photos, they added a glass top which is SO smart when you have babies.  They only wanted a light distressing and no specialty finish. Just a nice, clean, lightly distressed farmhouse table for their growing family!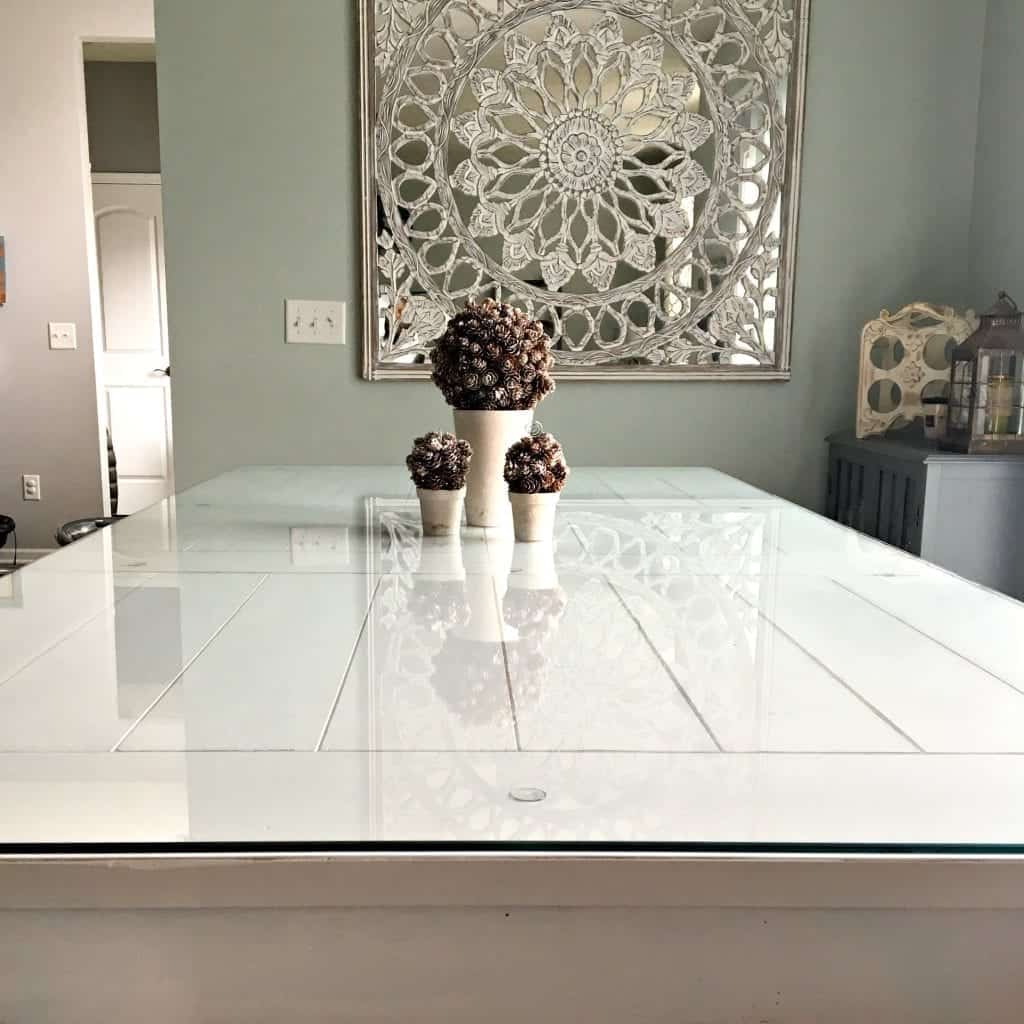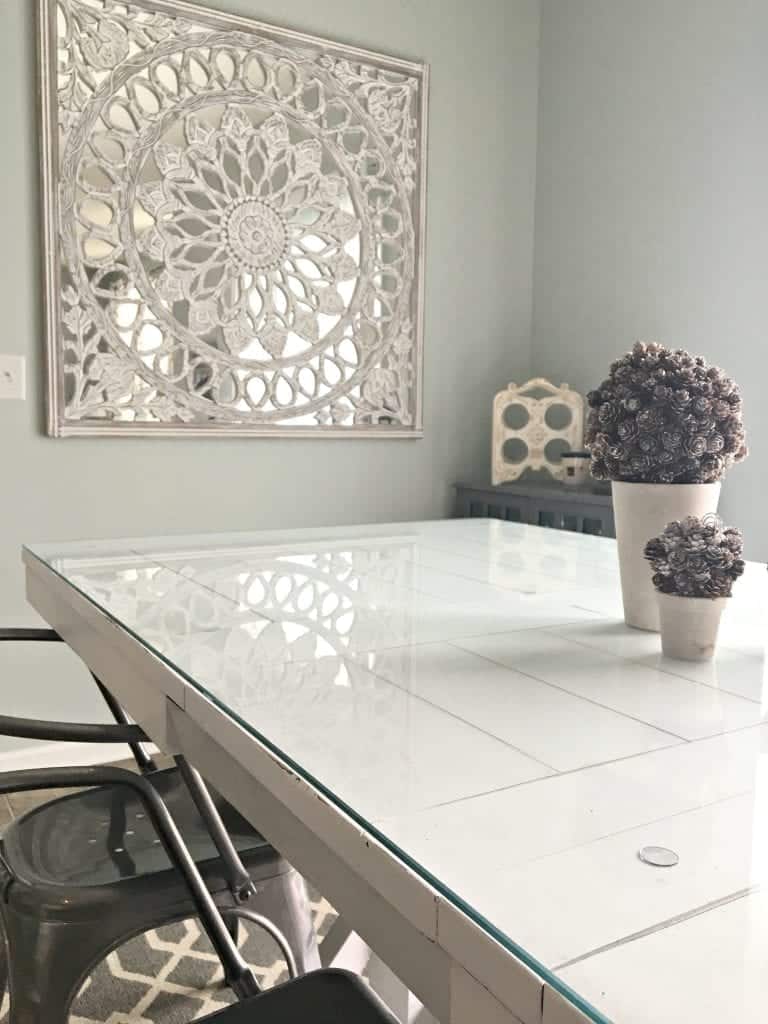 Next time I need to remember to bring something other than my paint splattered iPhone :)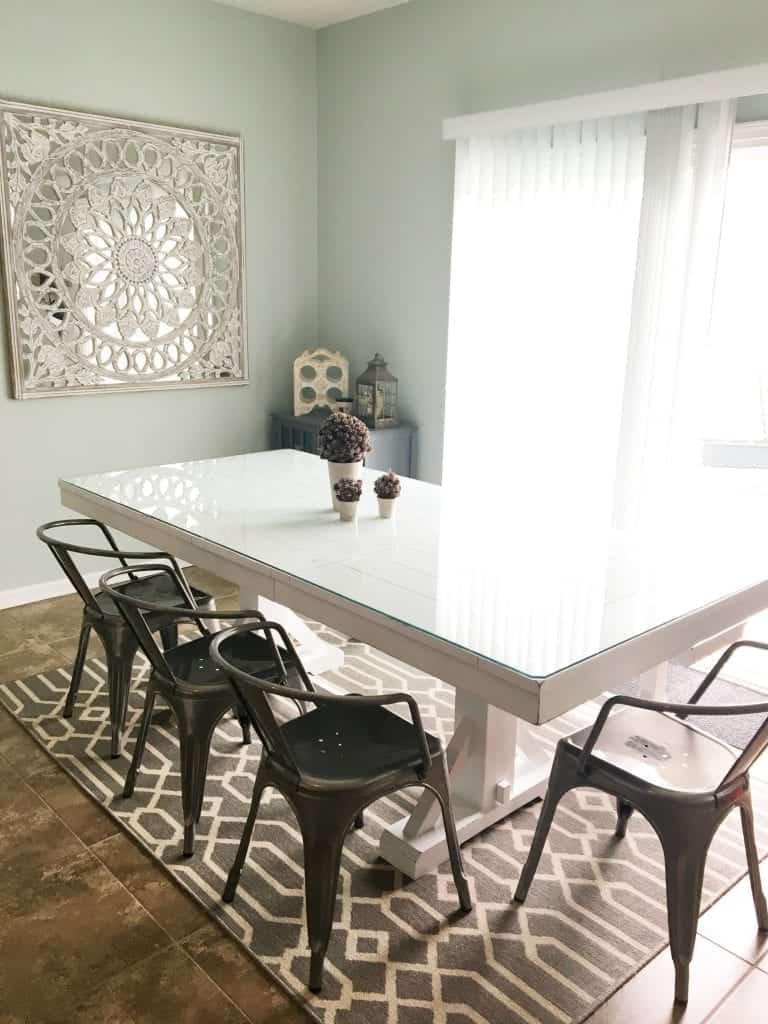 I used Heirloom Traditions Paint
Heritage Collection "Cashmere"
Use Coupon Code "Snazzy10" to save 10%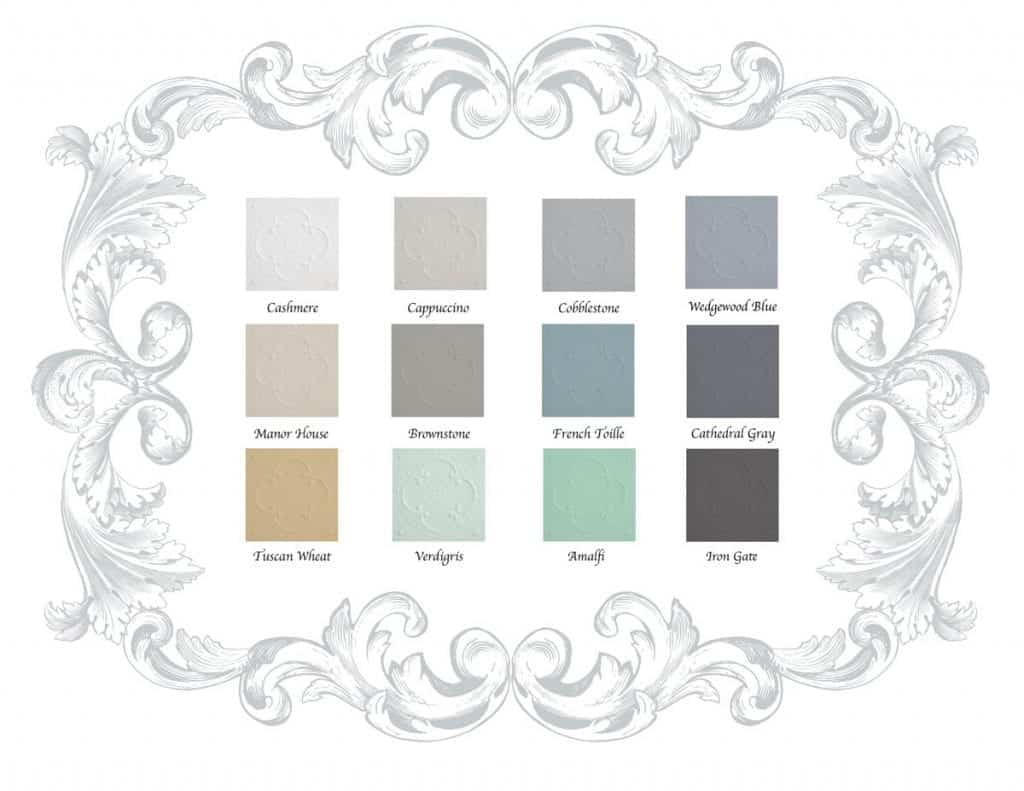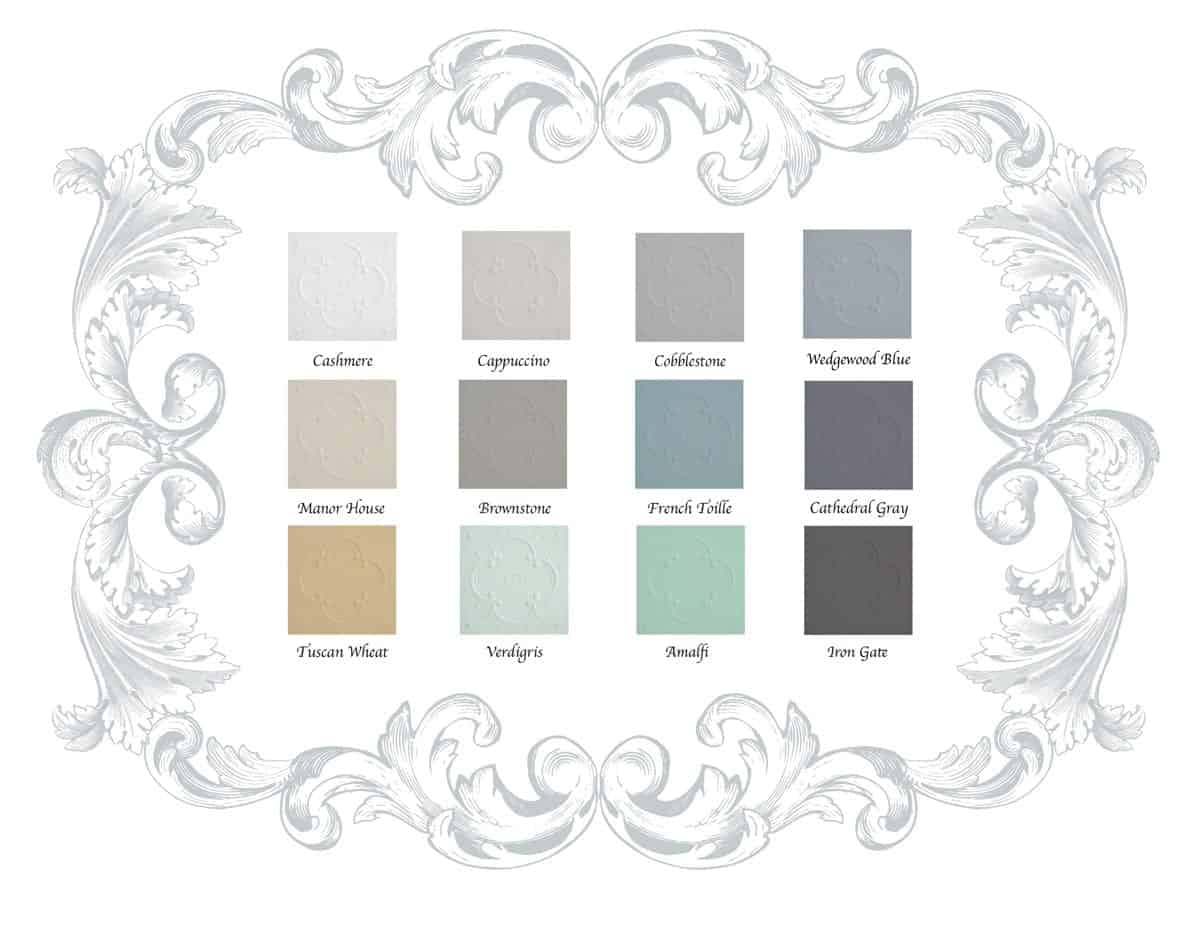 Visit the Heirloom Traditions website, you'll love their easy to use paints in gorgeous, European-inspired colors.