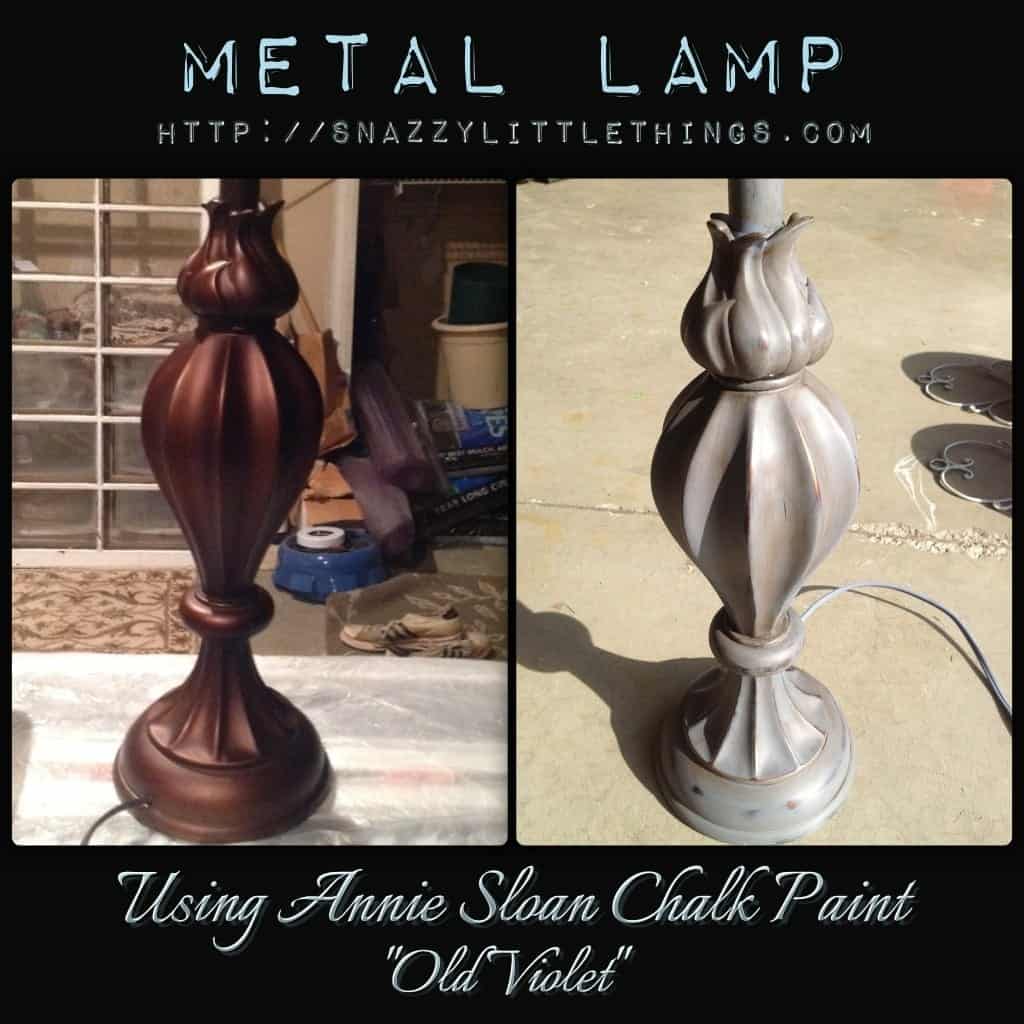 We have been slowly going through our belongings since purging both houses, and we are pretty lean on furniture and accessories. But what we do own is….an abundance of BROWN. Everything we own is brown. How depressing.
(Did I mention…we own a lot of brown?)
So in my attempts to get out of my sepia colored world, I am starting to tackle these possessions with a small dose of technicolor.
Brown metal lamp (from Lowes) before: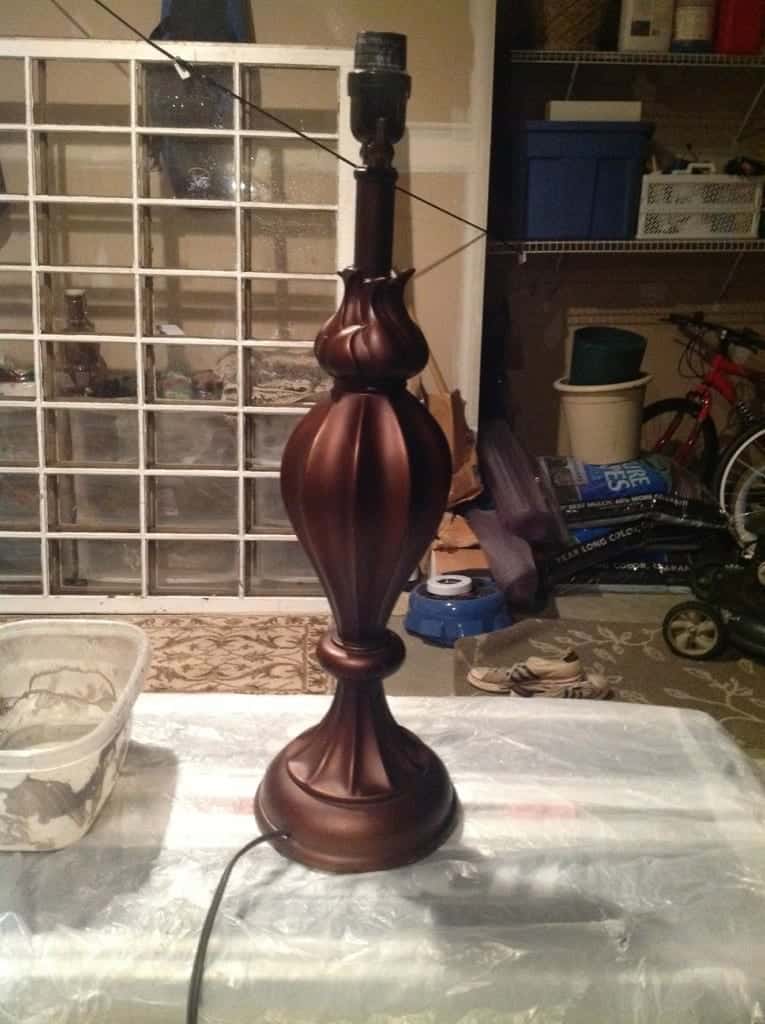 Painted with Annie Sloan Chalk Paint in Old Violet, lightly distressed with a fine sanding block: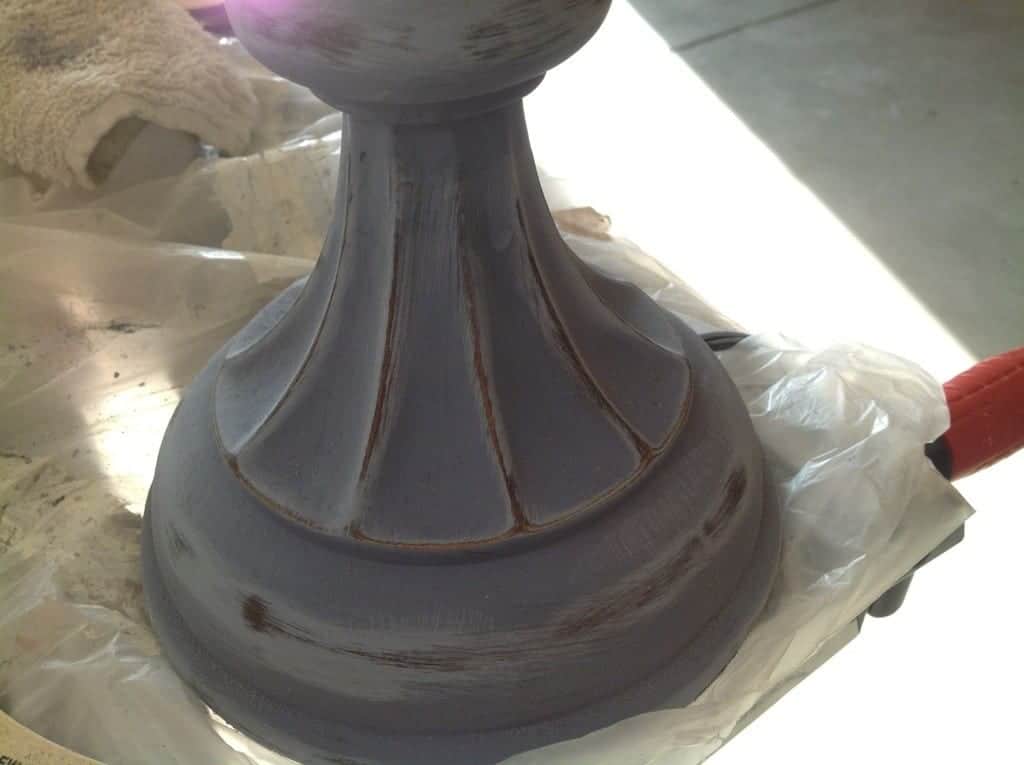 Applying Dark Wax (will wipe down next):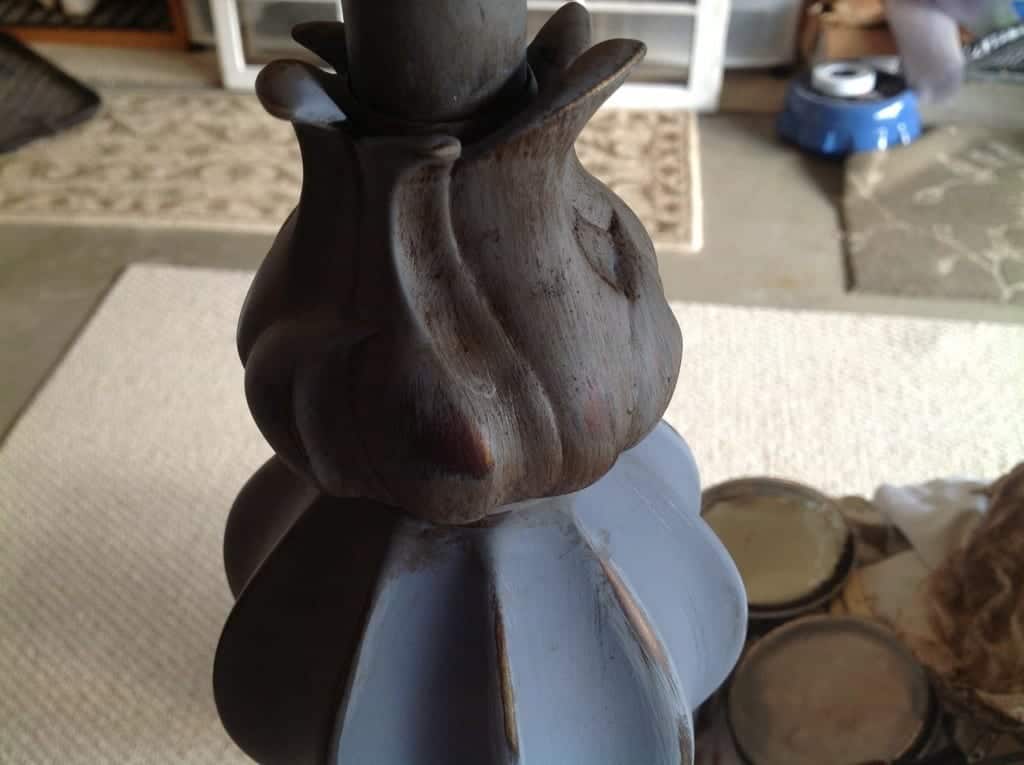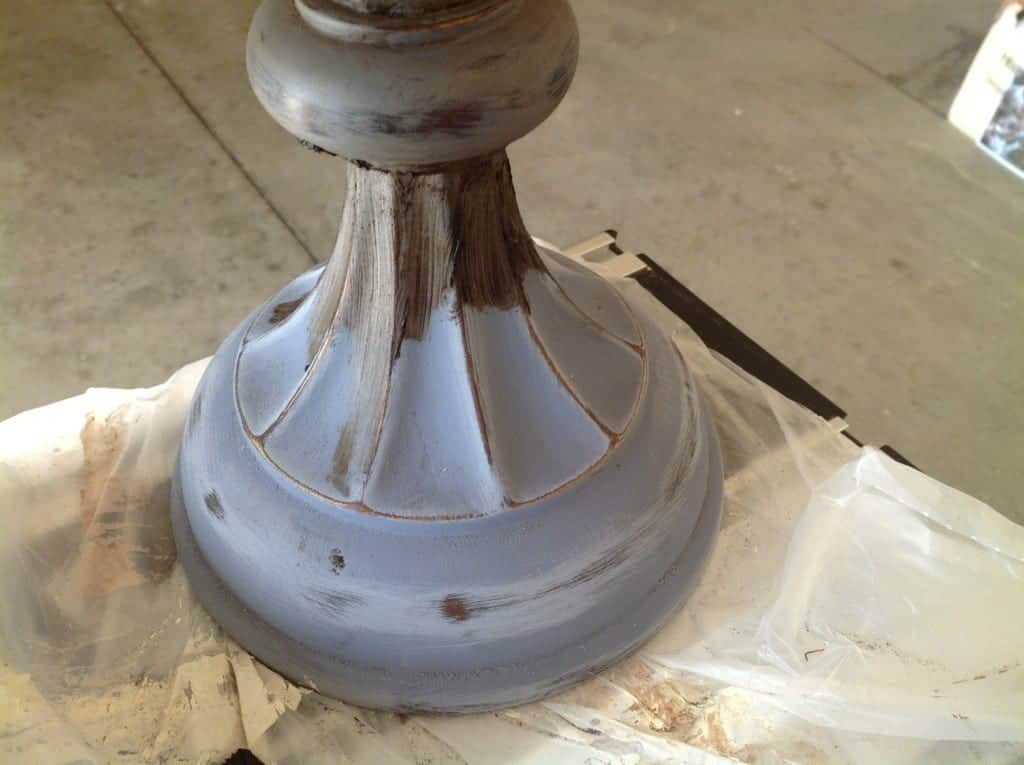 Don't panic! The wax was rubbed into the paint which creates a beautiful old world finish: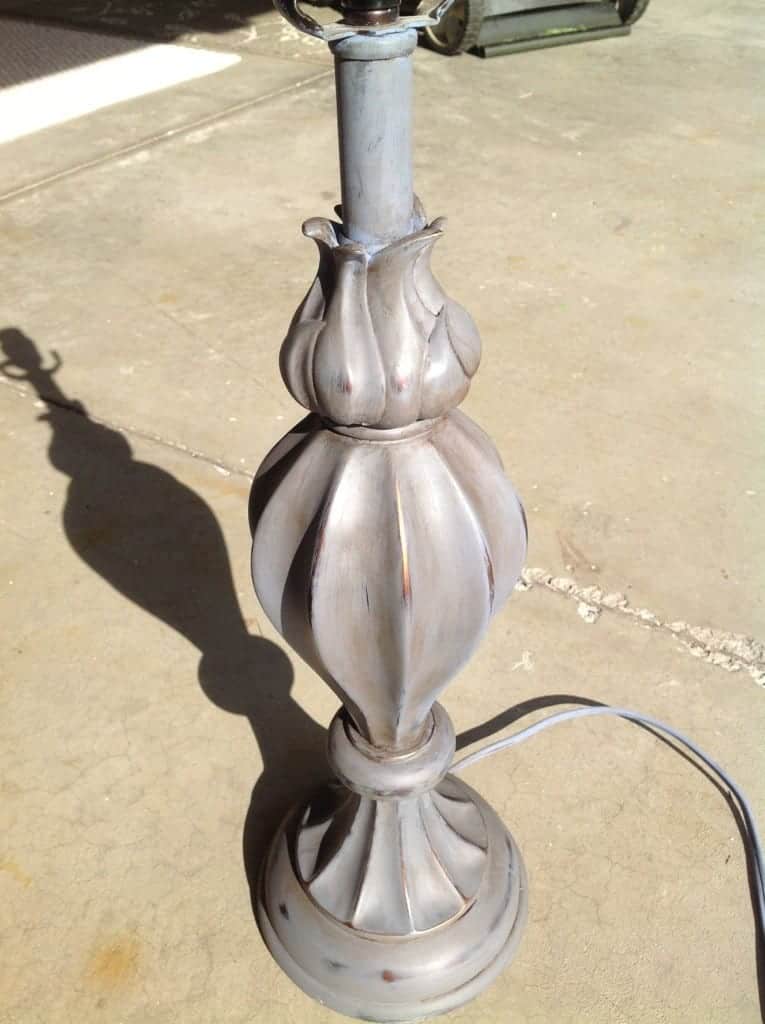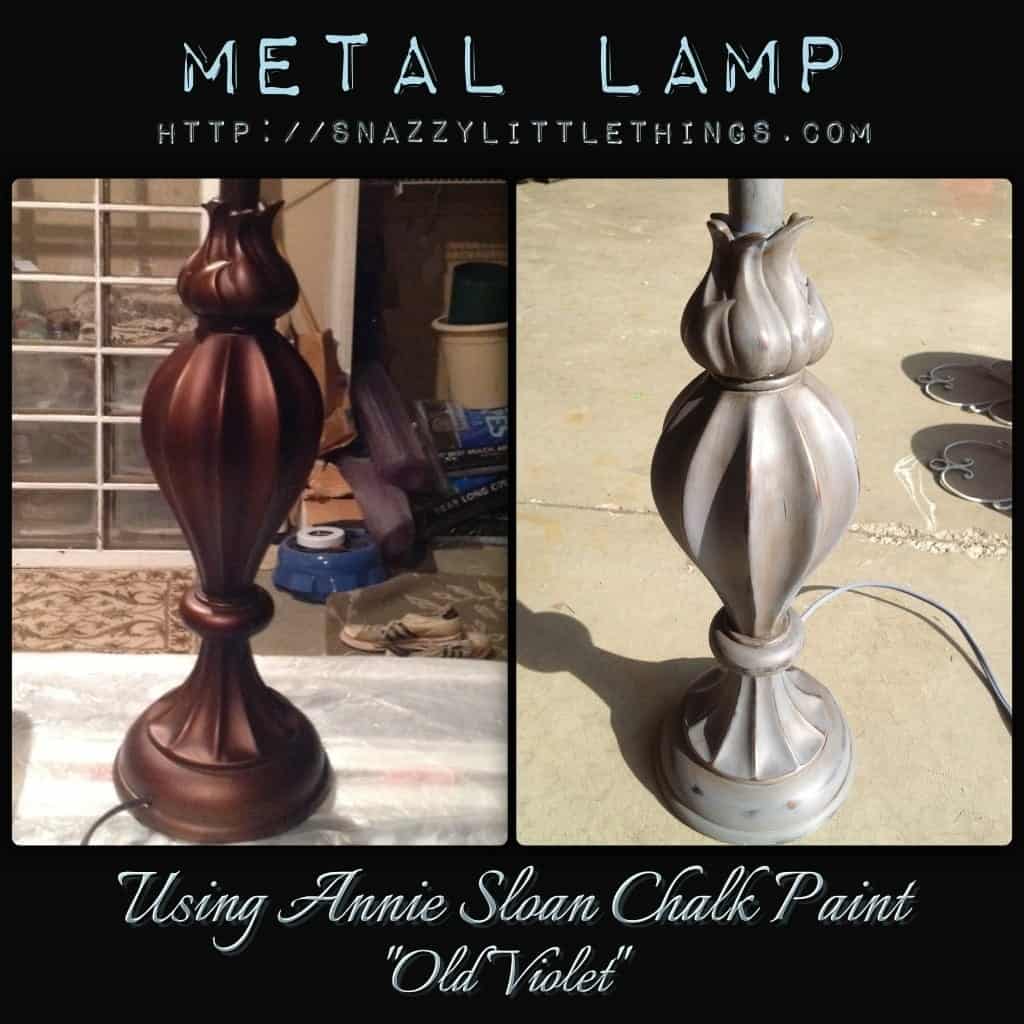 Once in the sun I touched up a few places I missed but love the results. (FYI, used an artist brush to apply the wax into the crevices).
I think now I will tackle the boring beige lampshade. Crazy woman with Mod Podge and a vintage map, coming through…