Today I'll share what I'm seeing as some of the most popular home decor trends (based on our best sellers this season), how to work them into your existing decor and why I think they'll last for years to come. I've now had the opportunity to experience a retailers perspective on "what's hot" and even what's not during our recent shows, and it's been fun witnessing certain items fly out the door. Note: this article may directly contradict what home decor magazines are telling us! 🙂 
What's (still) hot this fall
(Affiliate links included throughout this post)
1. Chippy, old world finishes
Surprised? Don't be! Even though many of us have evolved into modern rustic -or- refined farmhouse styling, customers still find a way to work chippy, old-world finishes in their homes.  A worn, timeless piece adds depth, texture and beauty to your spaces.
My home consists of clean finishes these days, and I even repainted my kitchen cabinets to eliminate the antiquing glaze. But as a DIY blogger I still enjoy unleashing a little creativity with lots of chippy layers on an old piece of furniture — and I love the impact it makes in a room.
Recommended products to create a chippy finish at home:
A hairdryer (to apply heat after applying any crackle solution)
Annie Sloan Craqueler (a 2-step process) — apply heat to enhance the crackle effect
Annie Sloan Dark Wax (I use this sparingly but love the results) 
2. Art with Sayings
All the magazines say that signs with cutesy sayings are definitely "out". Just to see for myself, I did a little experiment and created a single farmhouse style sign to display in our booth.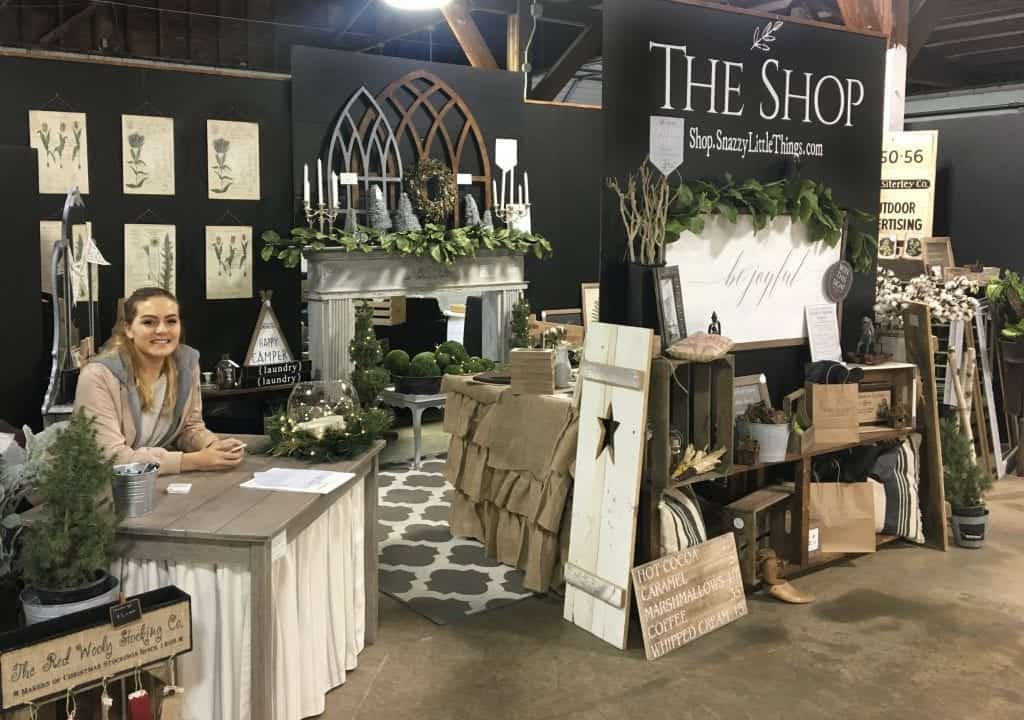 What I learned? Customers still love elegant calligraphy signs and are working it into their decor with simple sayings, even more so during the holidays. Many were purchasing these as a wedding gift with custom orders are being placed daily. Here are a few of my recent designs…more will be rolling out as we create them.
3. Botanical Art
Even though fall typically means orange and brown leaves falling from trees…vintage botanicals with will always be in style, don't you think? W sold out of our handmade botanical plaques these past two shows . And while big, banana leaf botanicals are on their way out, these pretty vintage style designs will always have a place in my home. Not just for spring decorating , botanicals offer a perfect way to infuse beautiful vintage hues in otherwise neutral decor (and they look great on white or dark walls, too!)
---
To decorate is to surround ourselves with timeless items that that we love. You can read more about my perspectives on timeless decorating here.
A few more customer favorites:
A whole new world has opened up here at snazzy. Since we began participating in retail shows last month, I've learned so much just chatting with customers about decorating our homes. You can follow along to see where we are heading next on our events calendar on Facebook.