Putting a little French in my farmhouse
Affiliate links included throughout this post.

The other day I asked my husband, "are we too farmhouse? I mean…we live in a subdivision. I don't want to get too crazy with the farmhouse. Just touches."
His reply, "not too much. Well? Nah, we're more industrial."
My interpretation? I NEED MORE FARMHOUSE.
Kind of like Christopher Walken needs more cowbell…and I definitely had a fever. (Thanks Amazon, for scratching that itch) ;-)
Operation: Dining Area
My house is open design. One little change seems to throw the whole room off. Well, I've made a few changes, and now my brain has been on "tilt" trying to tie a few loose ends together.
Earlier this summer I hung some pretty shutters in my dining area. While I loved them, they looked like they needed more of a purpose. Here is what I'm planning to work with…(affliate links are included under each picture so you can find these online and purchase them yourself. I get a slight commission for referring you).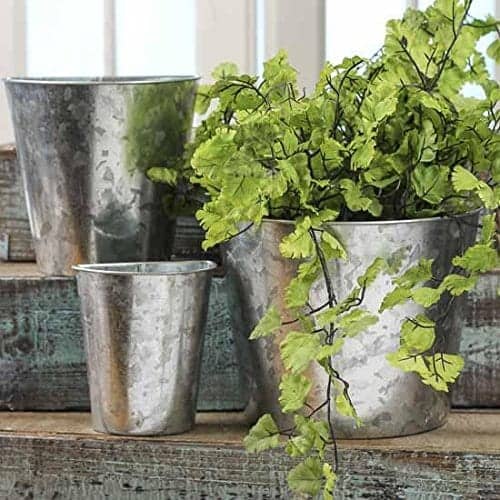 Set of 3 Galvanized Wall Pails for Interior Design
They made their debut in my fall home tour. Stop by to see!
Tablescapes get easier the more I do them, but sometimes I don't have the right "stuff". My dining room has no centerpiece. Isn't this an atrocity? Well, I loved these placemats…so that I could throw a little "French" in my "farmhouse". Now…need to grab a few fall items and complete my tablescape…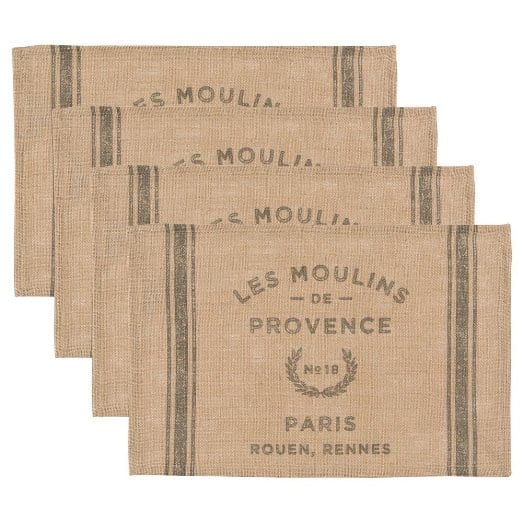 Now Designs Burlap Placemats, Les Moulins Print, Set of 4
I seem to have an abundance of three-tiered things. So I'm adding to my collection, and now I can show off my Bombay Co. mugs that I've had hidden away for a long time. Or maybe my grandma's old spongeware for a pop of blue?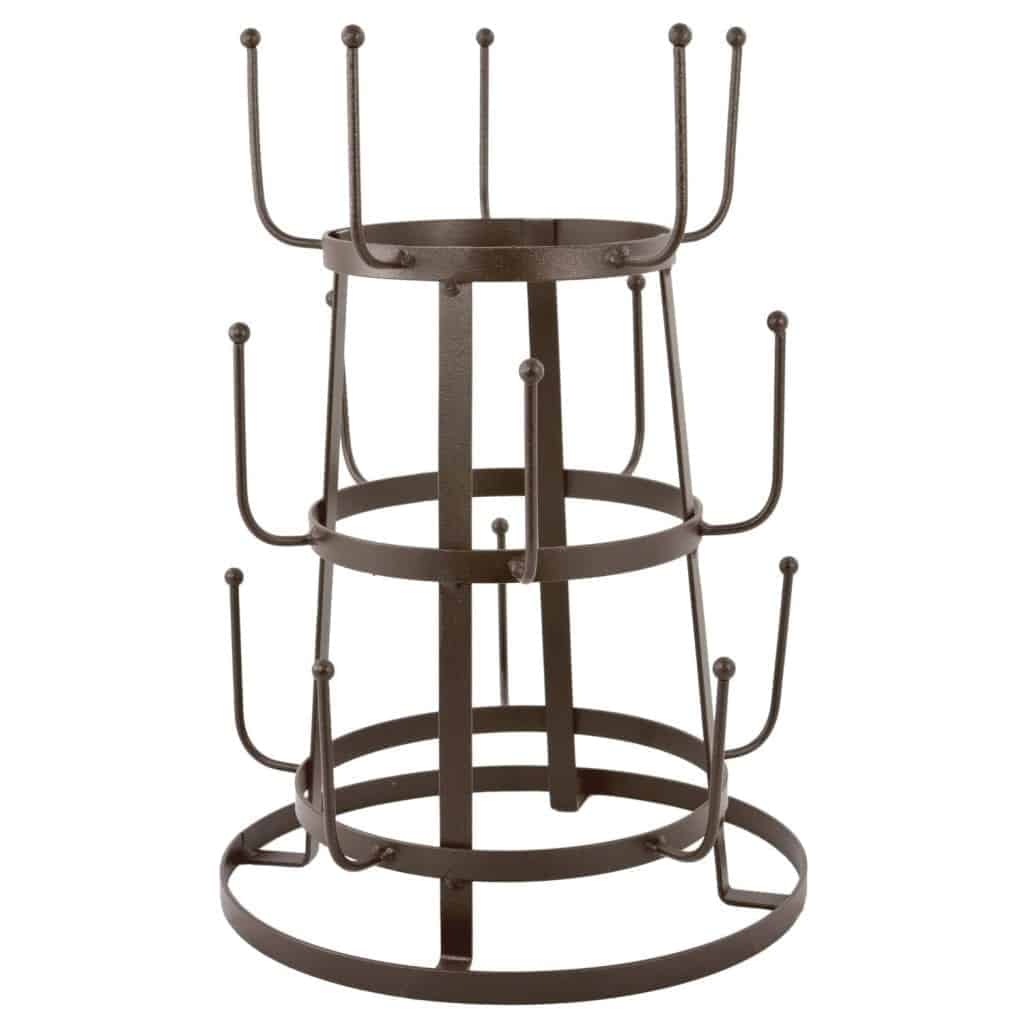 MyGift® Vintage Rustic Brown Iron Mug / Cup / Glass Bottle Organizer Tree Drying Rack Stand
Arrows are still cool. I know eventually this fad, too, shall fade. Throw pillows always do the trick when trying to keep up with fads without going overboard.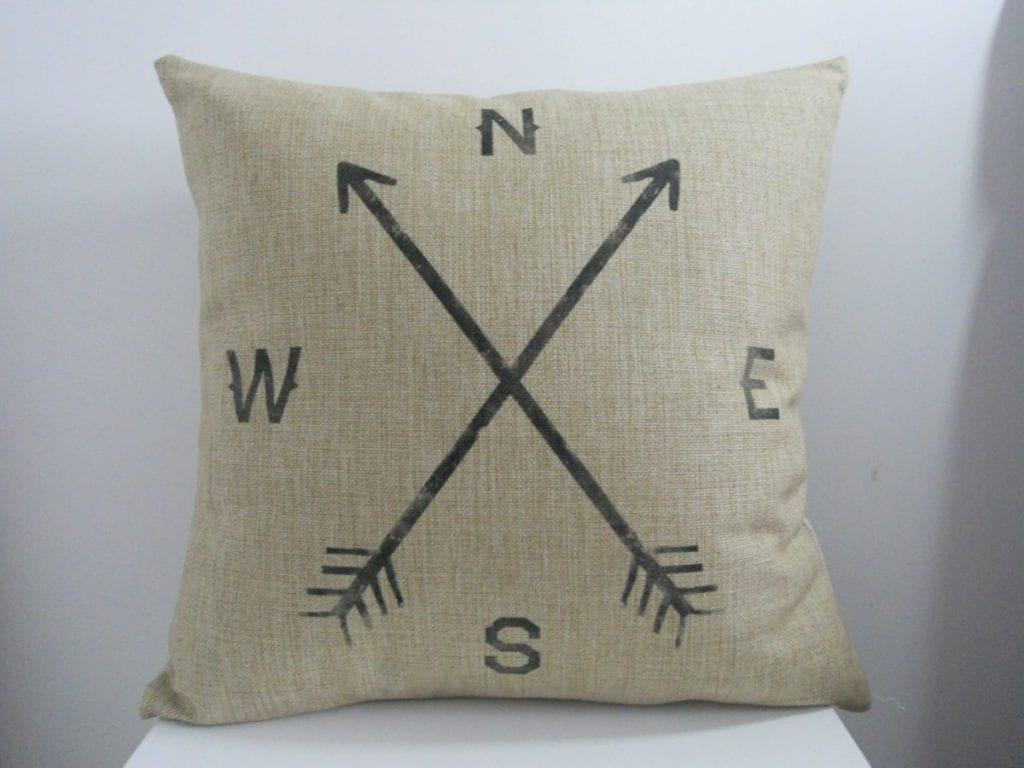 Decorbox Retro Cotton Linen Square Vintage Throw Pillow Case Shell Decorative Cushion Cover Pillowcase Compass 18 "X18 "
So check back Monday to see how it all comes together…we're still prepping the house for our fall home tour.
---
In case you missed it…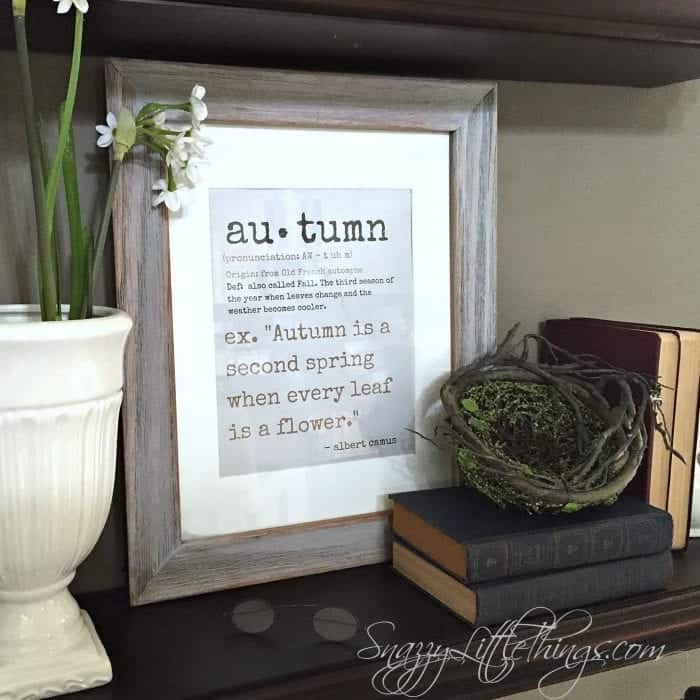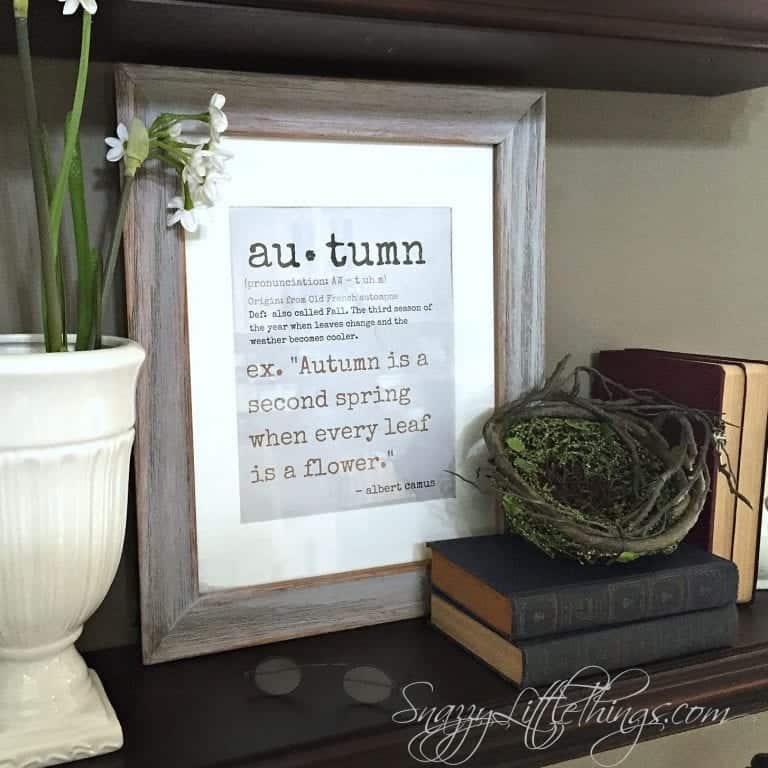 If you'd this free autumnprintable, sign up for my newsletter I'll have one delivered immediately to your inbox :)
Oh…and…we're fixing this today…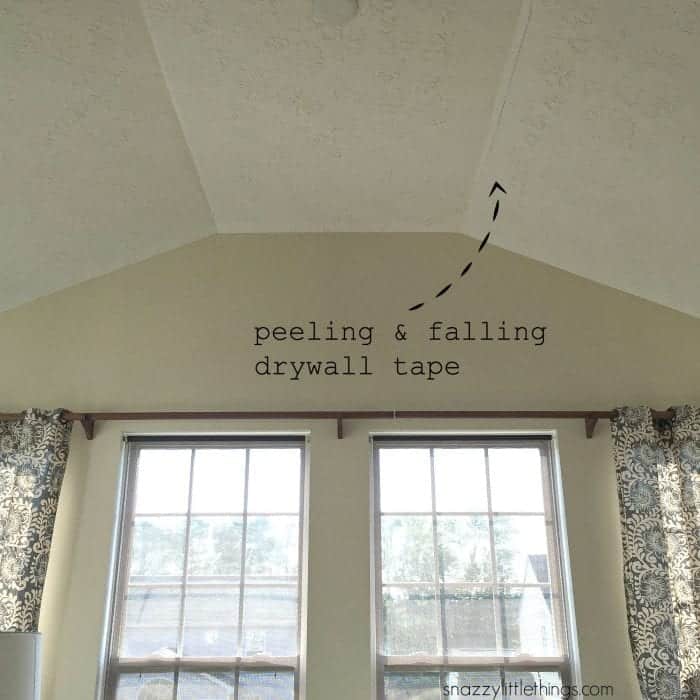 …we've discovered that our house was built like a house of cards. No studs anywhere…just pieces of drywall taped together. Can't wait to show you our "fix".
Stop by to see my full home tour on Monday — you'll be able to see the end result. Get the preview of the 29 other talented bloggers who are tidying up their homes for fall, all due to launch this Monday, September 7th.