My Favorite Anti-Aging & Skincare Products
As you know, I love posting about budget decorating ideas. But after 8 years of the same, I've been yearning to write about other topics that I love. So today I'm branching out and I've become an official BeautyTap Advisor, so I'll be sharing my favorite skincare products along with some anti-aging tips that I've discovered over the years. (This kicks off my new "lifestyle" series here on the blog, I hope you enjoy!)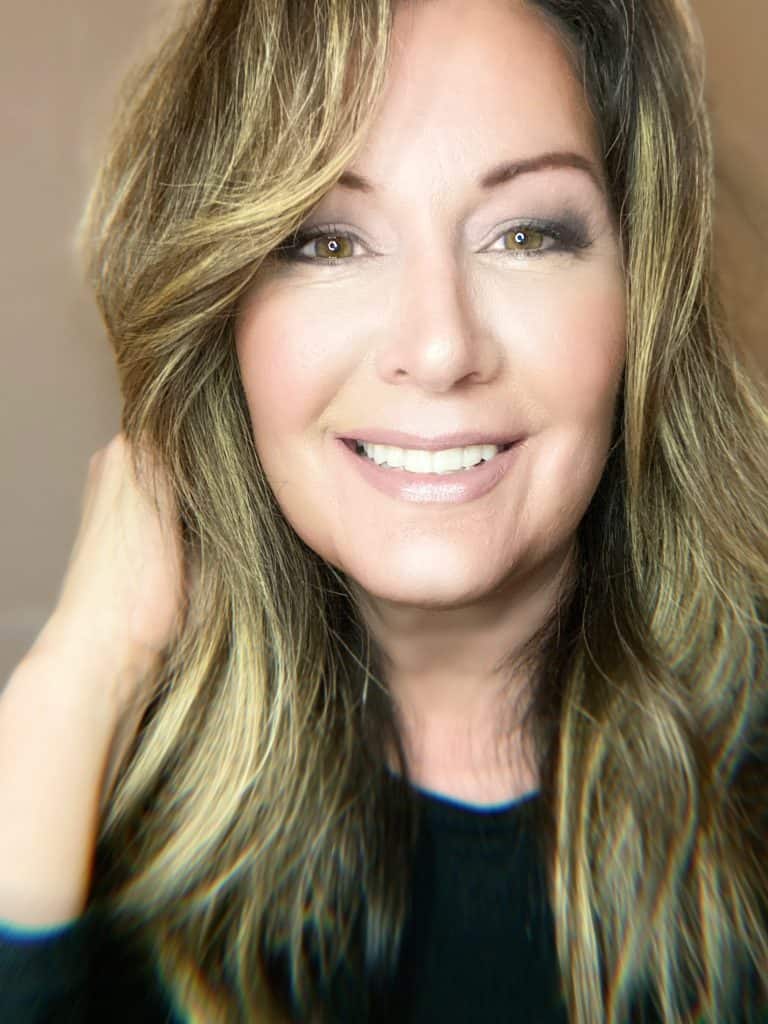 This is 49
My kids recently commented that they have almost no pictures of me – the woes of being the camera-shy family photographer. So I've been ramping up my confidence and practicing the selfie game (which I loathe) to get a little more comfortable in front of the camera. Photography is also one of my passions, so it works out perfectly. :)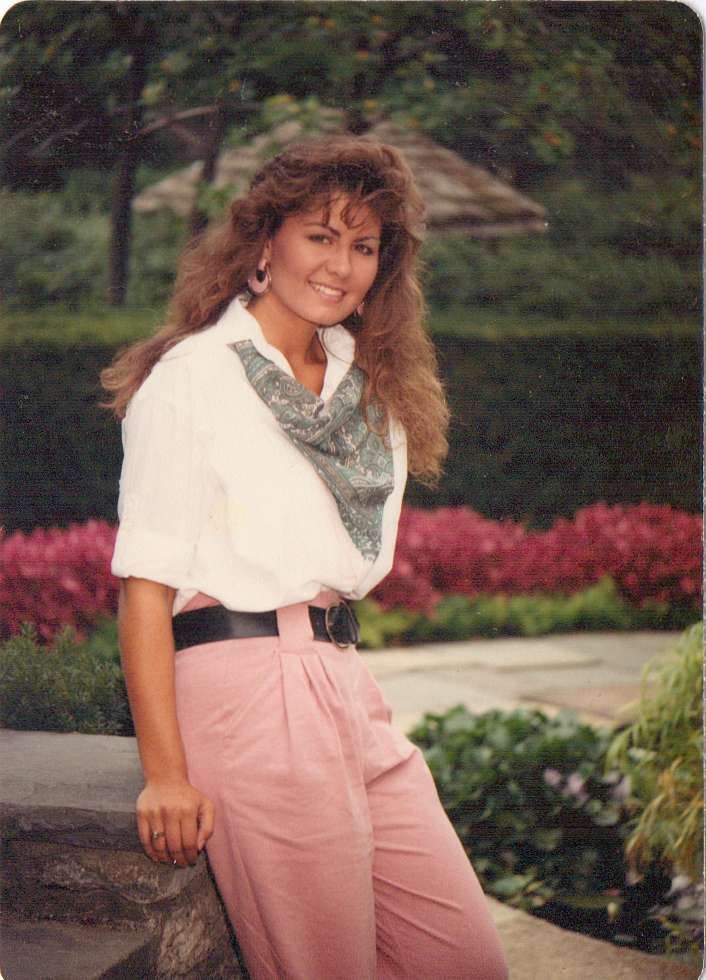 My skin type // Say hello to 18 year old me. ?I'm not super confident in this photo. I had extremely oily skin which was also the culprit for cystic acne in my T-zone. Back then treatments options were limited, many weren't effective (or safe), so I scrubbed the heck out of my face and (wrongly) and used cosmetics as a way to cover up my breakouts. Not the best strategy, I know — but there was a side benefit. In the days of tanning salons and sun worshipping, the SPF in my foundation saved my face from rapid aging back in the day. So I credit that as my accidental strategy for keeping deep wrinkles at bay. (Kids! Wear your sunscreen!)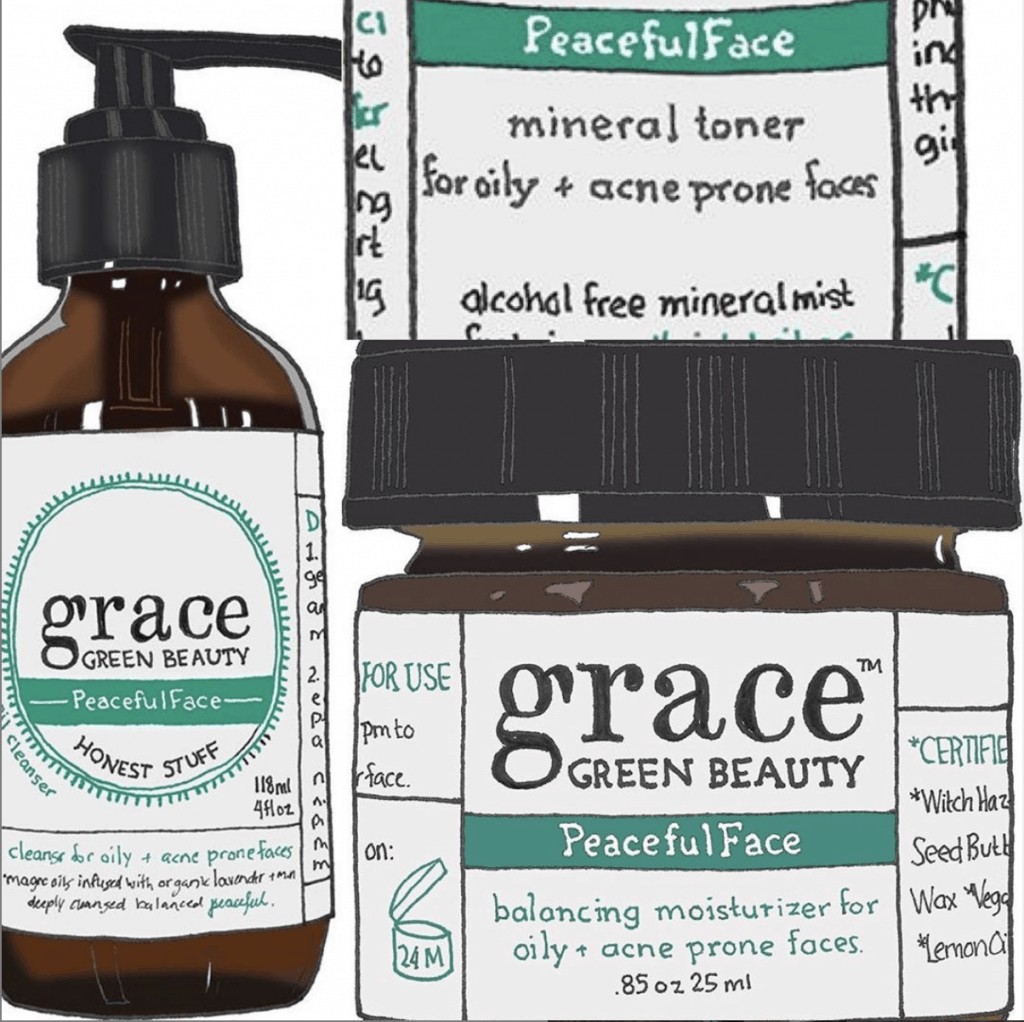 Oil cleansing for large pores // Water repels oil, so I recently discovered that pulling oil out of your pores actually requires… oil ! It seems counter-intuitive but it works wonders. My go-to skincare line is Grace Green Beauty. I buy it locally but they ship nationally. Here is a quote directly from the Grace Instagram account: "…organic castor oil works as a magnet to pull impurities to the surface of your epidermis and dissolve them. Each of our oil cleansers: remove excess oil, balance oil production, boosts glow AND removes makeup. It's pretty much the total package. Fun fact. Each Grace facial cleanser boost your eyelash and eyebrow growth." — Grace Green Beauty
Daily Skincare Routine
Cleanse: Grace Green Beauty for oily skin
Tone: Witch Hazel
Moisturize: 1 part Retin A mixed with Cerave
Under Eye: Aveeno Eye Cream
Medication: Spironolactone (daily)
Collagen: 2 scoops daily in coffee

Medications // Even at 49 years old I still need medication to keep my acne at bay. I take Spironolactone daily and use Retin A (both prescribed by my dermatologist). I mix Retin A with this moisturizer work wonders so it doesn't dry out my skin. I also use Retin A on my hands and neck (I wish I would have protected my neck with sunscreen more diligently back in the day).
Water Intake // Sometimes I fall out of my water routine, but when I have a flask or water bottle with me at all times, I start to crave it. It makes a difference in my joints and my skin. I crave caffeine less when I'm drinking more water. I add 2-3 drops of lemon, grapefruit or peppermint essential oils depending on my mood, essential oils also helps ease digestion.
Sleep // When I'm not rested it shows immediately on my face. I truly believe our new mattress has improved my overall health. I feel so much better every day. At times I take turmeric supplements to help with achy joints (the doc suspects I have arthritis flare ups, lots of sports injuries to thank for that). The pain can sometimes cause insomnia. Thanks to our new, high-tech mattress I get a solid night of sleep.
Chiropractic // I am getting to the age where a "pain management" doctor is on my radar thanks to years of sports, volleyball and running. I undergo chiropractic care to feel better, which immediately helps me sleep more soundly. I try to take a holistic approach to wellness. Pain is what causes me to stop an exercise regime so I am very careful with what kind of workouts I'm able to do.
Makeup // Soon I will share some of my favorite makeup. I really love testing out new looks now and again — my latest obsession is magnetic eyelashes, I finally just got the hang of them — they're so fun! Sometimes I go crazy with the contouring and highlighting for a night out. But I mostly stick to the basics.
______
I've always been a do-it-yourself type of person. I've cut and colored my own hair, applied my own acrylic nails…and I thrift a lot of clothes. So adding this topic on occasion could be a lot of fun!
Are you enjoying this new topic? We still have a LOT of home improvement to share, so that won't change. I just really enjoy getting made up and looking nice sometimes. So at my age, it's time to embrace it while I can.
Let me know in the comments what other health and beauty topics you'd like me to cover, or if I should stick with my typical DIY and decorating blog topics!