It's "Favorite Things Friday"
Rain. Sunshine. Snow. Sleet. That's March in Ohio for you.
March also means birthdays. My daughter turns 12 this month! So that means the BIGGEST. SLEEPOVER. EVER. (She says this every year). This will be tough between 10-hour volleyball tournaments and spring break, but I think she will be pretty determined to pull this off.  😉
But March also means that I'm officially done with winter. Whatever Mother Nature has up her sleeve–we aren't having any of it. I'm done…moving on. And whitening and brightening up my decor. It's time for some color and contrast.
So in this post, I'm including a few of my favorite, pretty things I've seen around the internet (inlcuding sources and links).
My Round, Magnolia Rug
(this post includes affiliate links)
First, let me say that I was so surprised to see our kitchen featured on the Antique Farmhouse Instagram page. While the backsplash is still very popular, the rest of the kitchen has been feeling a little-worn out. The cabinets need a fresh coat of bright, white paint. My trim isn't even painted. Had I known it would be featured, I would have finished painting my crown molding and put away my paper towels. And our black appliances?  Ugh. Our fridge and dishwasher were missing parts and starting to disintegrate — we actually stored food in the freezing garage. So we recently replaced them all.  I will blog about what appliances we chose very soon–but they're not black anymore!
But in the picture below, notice how many people wanted to know where I got my round rug?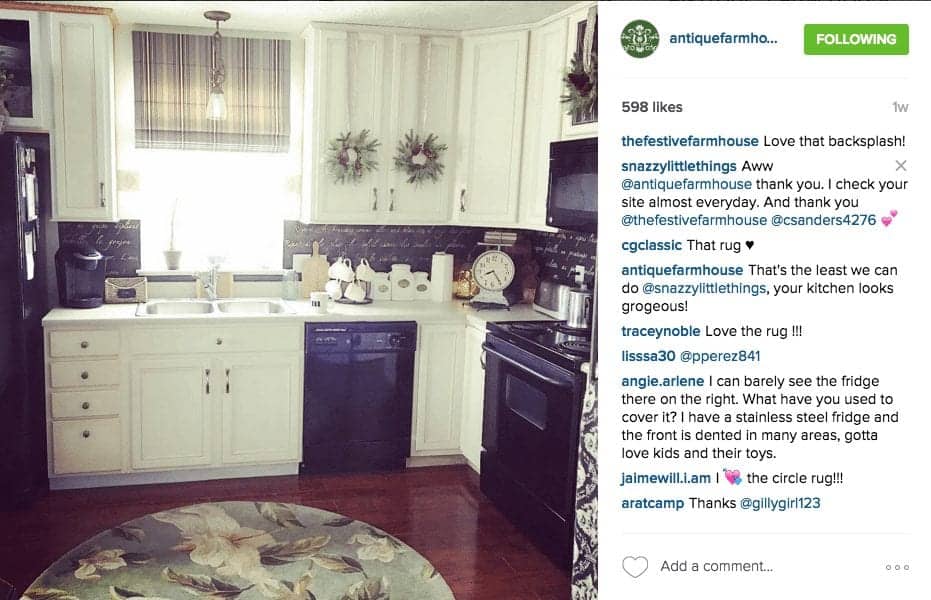 I admit, it took awhile for me to find the rug online since I purchased it almost ten years ago. As a blogger, you sort of need to have your sources ready at a moments notice, and I totally forgot where I purchased it. But finally–I found it on Amazon! You can purchase the same patterned rug here (unfortunately, I can't find the round version anywhere). But this rug still is one of my "favorite things".
This Amazing Craft Room
My friend, Ursula, and I carpool to the Country Living Fair every fall. When I heard she worked with Home Depot on her recent craft room remodel, I had to click over. I. WAS. STUNNED. This room is be-autiful!  Not that I would expect anything less from Ursula, I'm so proud to call her my friend.  I'm going to start on our basement craft room very soon…and this room definitely serves as my inspiration and one of my favorites this week.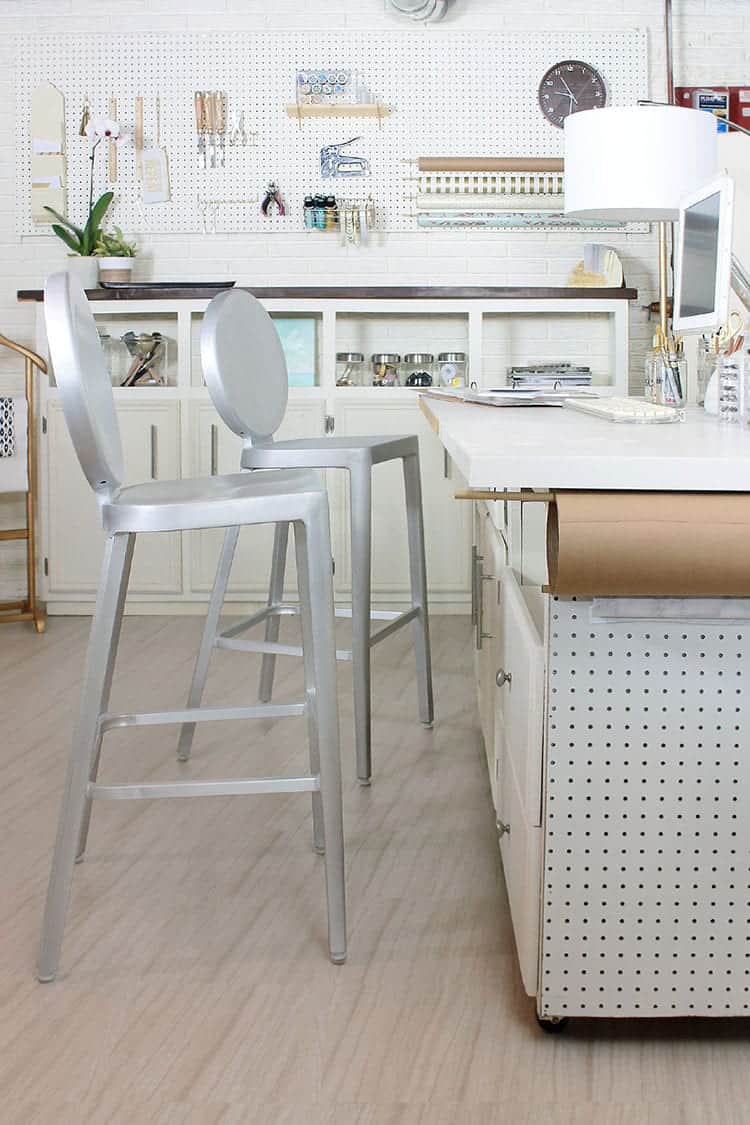 Visit the Home Depot Blog to see the full reveal
Decorating with Contrast
Needless to say, I love everything about this space and anything that Joanna Gaines creates.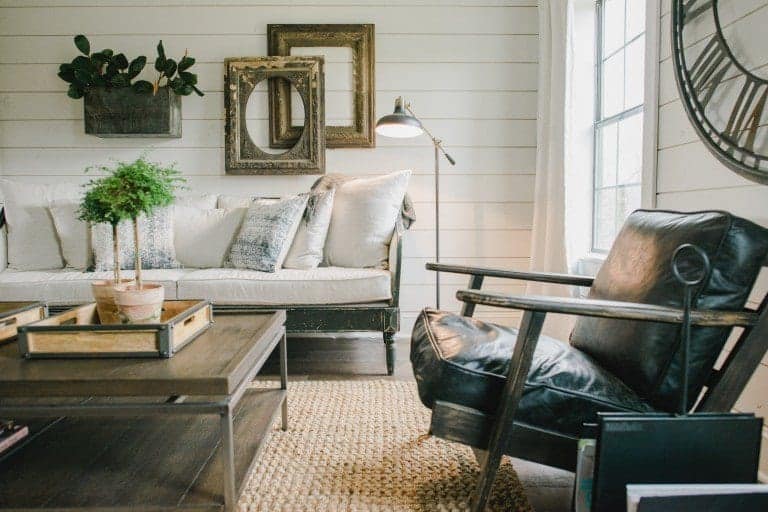 Photo courtesy Magnolia Homes – episode 6, "The Barndominium"
My eye is craving stark contrast, black and whites. It was just a matter of time that whiter, lighter wall colors became popular again. So my theme this year as I decorate…is to create contrast.
Patent Drawings as Art
I discovered a gorgeous assortment of framed patent drawings on Amazon. I think these are a great way to inject a bit of personality and interest in your space.  The year, 1890, seemed to be a busy year for some very cool inventions.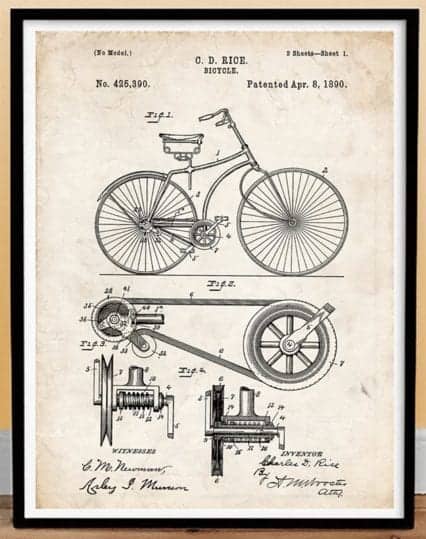 Here is another one that I really loved.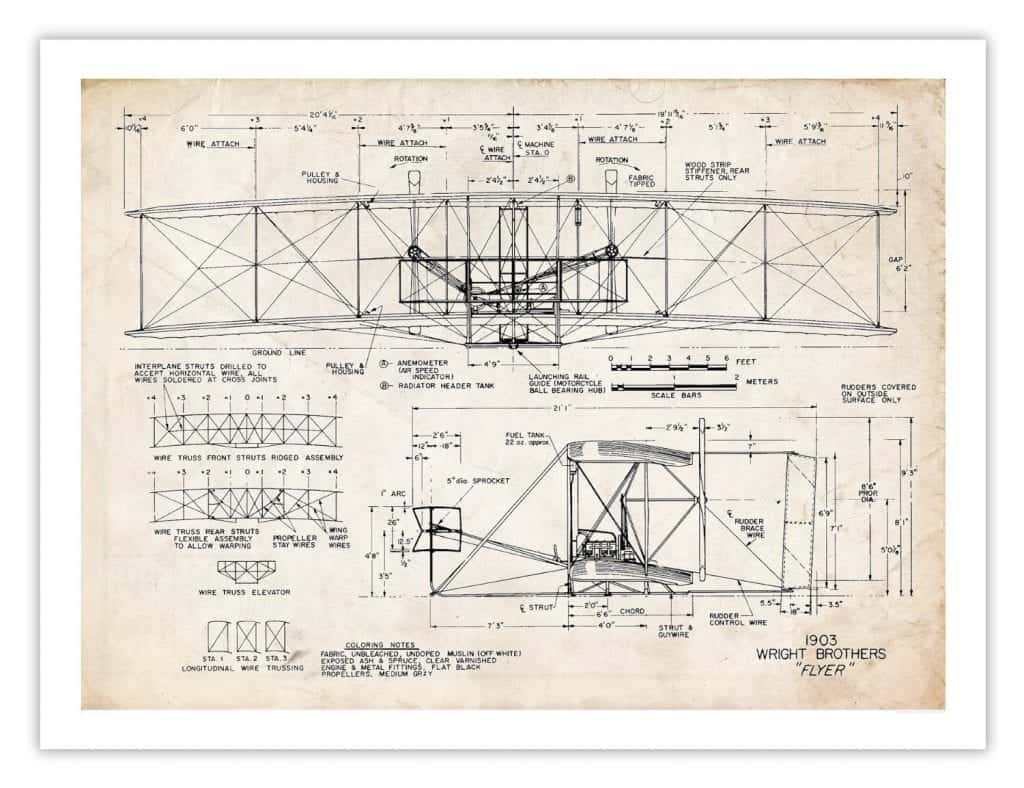 Greenery + Splashes of Color
I'm working pink into our decor, below is our sunroom since adding that little splash of color. I didnt' realize how stuck I was with the previous "butter" colored walls, but I'm so happy we updated this space. It actually seems brighter, in spite of the painting the walls this dark shade. More to come during our spring home tour (March 21st).
Dried lavender…(on Amazon)
Forsythia…
Tulips…
What's kind of things are inspiring you and have made it onto your "favorite things" list this spring?