Decorating large, empty spaces can be a challenge in terms of the scale of your possessions. When I started this blog, I was starting over. I had very few foundational pieces. Over the years, I've been very diligent with purging, transforming old items, or choosing salvage items to refinish…and finally, shopping for new. And I've learned to upsize my art, rugs and even some of the furniture along the way.
We all have this inner voice that leads us to our favorite things – but how do we fine tune our style? Decorating for me as a process of curating and collecting items. If you rush, you're failing to listen to that voice.
So I enjoy my weekends, meandering through my favorite antique shops listening to this symphony of ideas in my head. I try to be a very thoughtful and thorough bargain shopper. I purchase with a particular space in mind — even if it's just to fill one corner, of one little table in a room. Each item I buy has meaning and a memory behind it.
It's taken almost four years of this style of shopping and creating before I can finally say — I'm getting SO close to finishing some of my larger spaces.
Find pieces that are authentically you
I suggest learning to live without until you find those perfect items that speak to you.  I've become very good at this…I would hate to spend money on something I really don't love later, so I learned to make due. The timing might not be right to find two chippy ladders the exact same height. Or the
white porcelain horse bust that you so desperately want for your mantle. Or the 66″ x 55″ old window to use above your entertainment center. You can't just make things appear. We are a society that when we want something, we want it NOW.  But if you teach yourself to wait…you have an advantage…and you become resourceful.
But by doing so, I believe this means that the items I chose carefully, are, well… authentically me.
When my search locally fails me, I alwasy resort to online shopping to find that perfect piece.
And my online shopping excursions on Etsy led me to these Baby Ben clocks: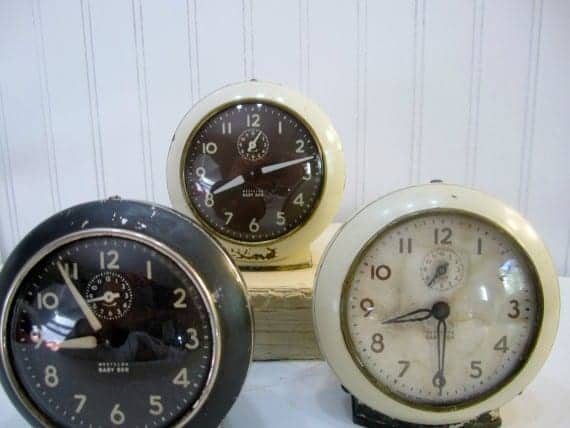 More folded yard sticks, a trend I'm loving because my grandmother used these: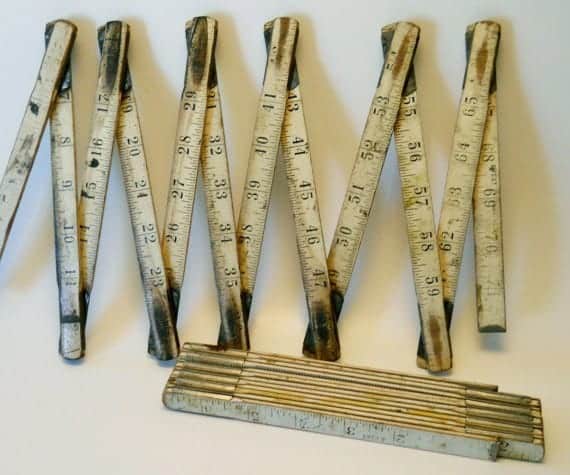 I found a horse on Ebay that I loved: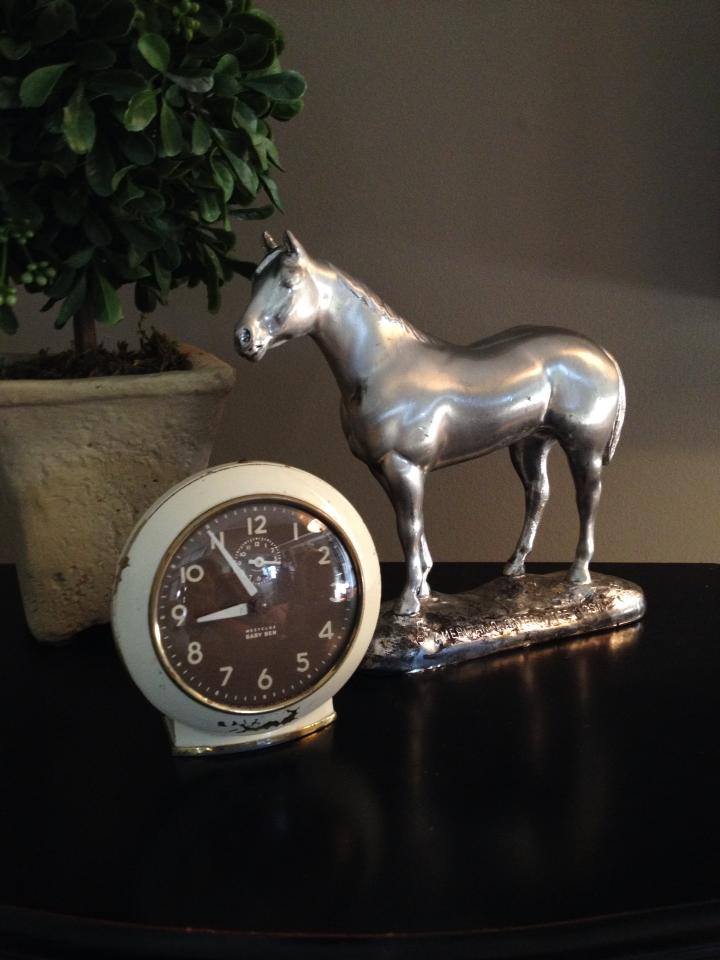 Suddenly…things are starting to come together.