Let's face it. Sometimes I need a really cool graphic to make my point as a blogger. For example, today, I needed imagery that represented a "mental road block". I don't have fallen trees blocking my road (which would be a perfect image for what I'm writing about). So I often use stock images for this type of blog post.
So far, I've updated my new blog logo, launched a blog consulting business and updated my newsletter. All thanks to using stock images, it makes the business of blogging so much easier. Not to mention, as bloggers, you can also download infographics, or beautiful images to create free printables for your readers.  You can even download pretty accents and design elements that would otherwise take hours to create.
Some examples of some of my favorites:
Graphicstock image, used in my online blog presentation
"Welcome" is also from Graphicstock.com (used on my subscriber page). Still embracing a vintage theme.
I loved how this focused on the word "teach" – I simply applied the overlay. (From Graphicstock)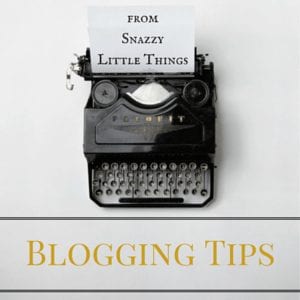 A "blogging tips" button used to direct readers to my posts about blogging, but still embraces my 'vintage' look. I added the text overlay using Canva.com.
It's not just .jpg files or .png! You can also download EPS files which can be edited in Photoshop as well.
---
---
ABOUT GRAPHICSTOCK
GraphicStock has over 250,000 graphics and images, and just scrolling through the images will give you so many different creative ideas. We've seen people make tshirt designs with our images, wedding invitations, even food decorations! Graphics doesn't just have to be for the professional designer, it can be used in every day life.
GraphicStock is an affordable, subscription-based stock media site that gives you unlimited access to stock graphics, vectors, infograhpics and more.
Which images would YOU use for your next blogging project?