It's time for Friday favorites……and one of my favorite things about blogging is freeform writing…shooting straight from the hip. So that's what this post is all about…just me, sharing a few of my favorite things I've discovered this week across the web. And I have a tiny announcement at the bottom of this post!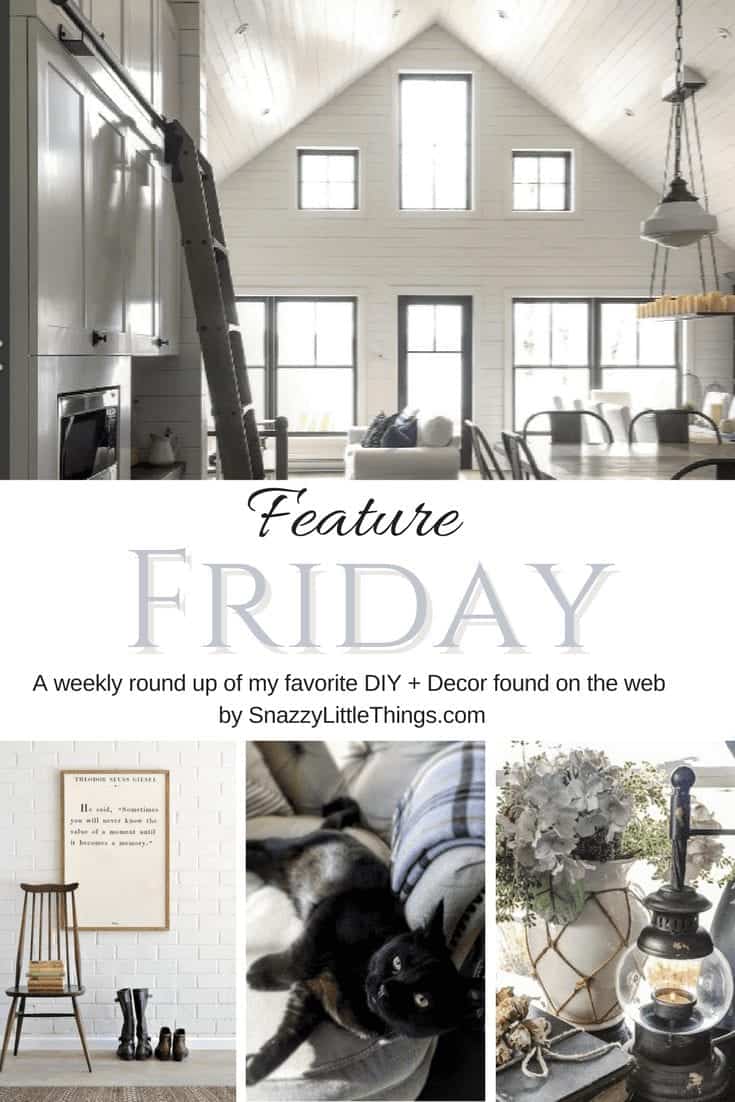 Friday Favorites:
We've been basking in the afterglow of our recent Pergo flooring project. Which is just another way to say that we've been taking a little break from DIY.
So…we adopted a kitten.
Because, you know…that's what you do. Adopt a pet when you have a single moment of free time. 😉
Favorite DIY:
I love this project from Kristine at The Painted Hive. I adore her blog!  She may have inspired a new project here at our house…I always love making my own art and I've been feeling like it's time to change things up a bit.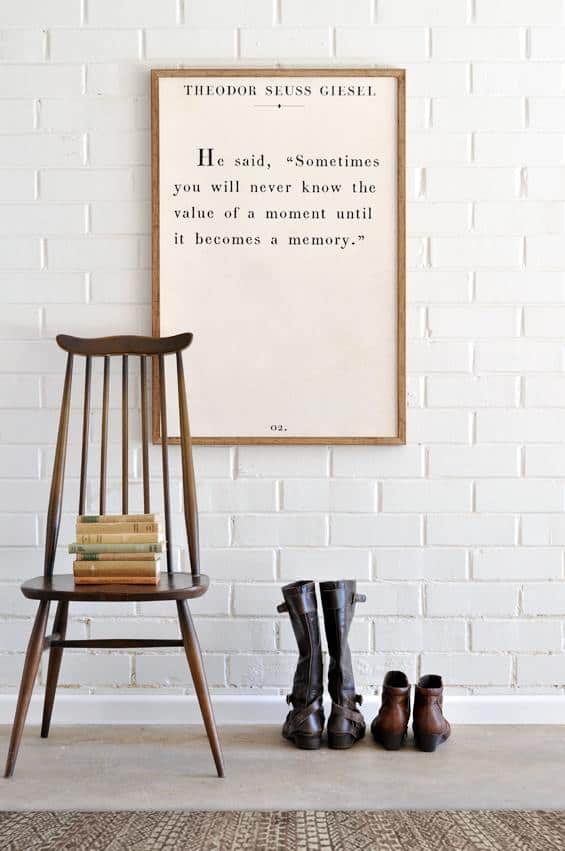 Let us not forget we also opened our online design shop…this step has really pushed me out of my comfort zone! I love the idea of running a store but lots of my own fears kept me from taking the plunge. I'm happy that some of my long time "dreams" are starting to become a reality. Every week I'm adding some fun, new merchandise…like so:

Favorite Creation:
Between snowstorms and this crazy cold weather, we aren't getting much time in the woodshop. But Mark was able to create one 'snazzy little thing' lately. Check out his newly created Keurig holder, one that I've never seen before on the web. So clever!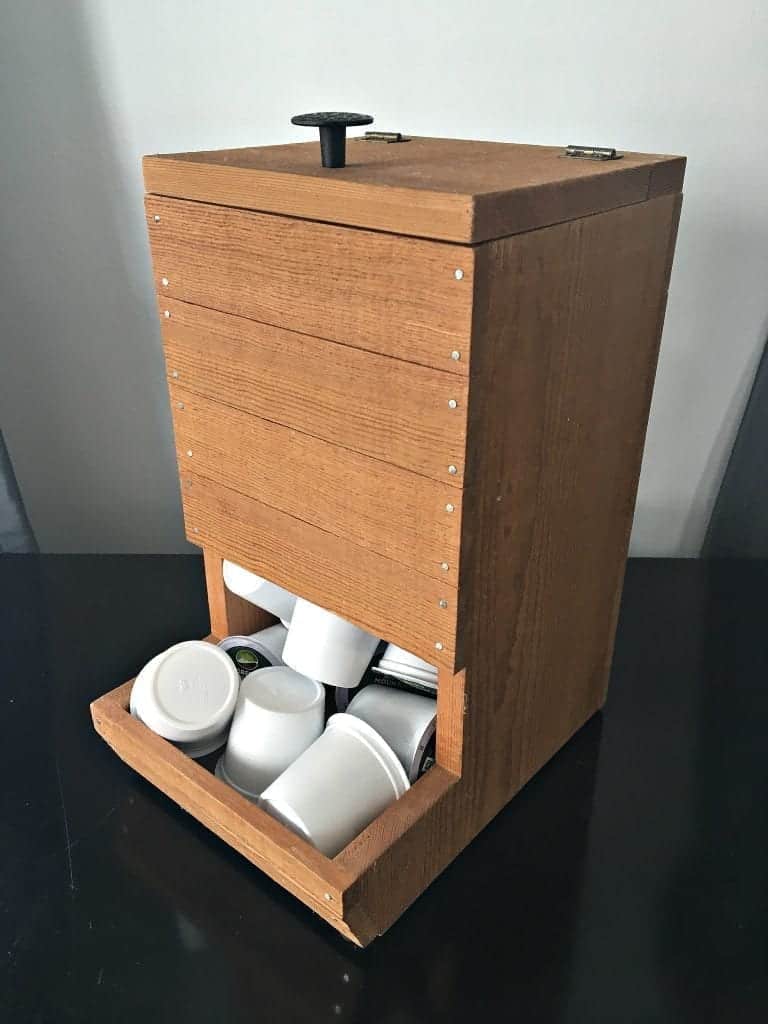 What do you think?! We are using this one as our prototype. I've always said he thinks like a "vintage" Ikea maker, lol! But he's really having a lot of fun making these. These will be custom order items, I plan to stencil a quote on it, and maybe paint it black distressed. I wanted a smoother box, but I liked this plain cedar for our house.
Favorite Quote:
Speaking of quotes…I love this one. We actually do speak like that around here in the mornings. You can expect it on a mug very soon.
I've tried to kick the coffee habit, but it's been futile.
Oh wait…here is the mug!
Favorite Purchase:
I'm starting to move things around and working on spring vignettes — in spite of the snow on the ground. Click this image for a coupon code to purchase. I love so may things at Passuluna Shop. This cute lantern can be purchased! Redeem this coupon code to save 10%. Code: SnazzyPassu10.
Favorite Instagram Account:
Be sure to follow Town and Country Style on Instagram. This room is jaw dropping! I stalk her account every day.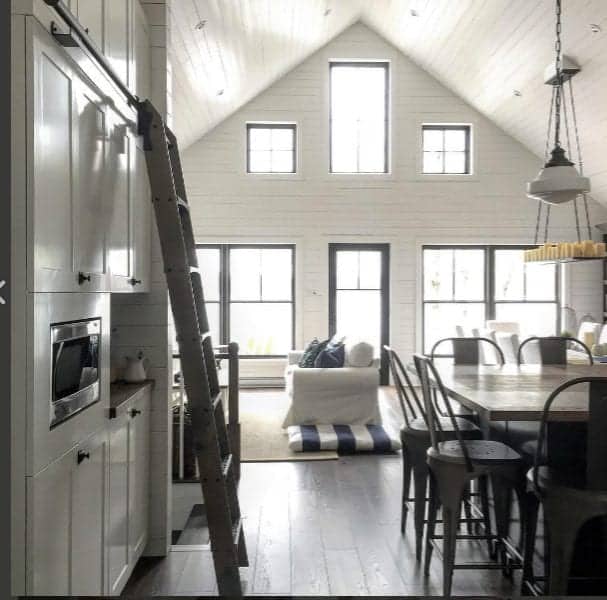 Photo: Town and Country Style on Instagram
So we are working towards a new normal here. One that enjoys our house as it is. The one that doesn't mind tufts of animal hair on the floor in favor of playing with the pets and binge watching "Schitts's Creek".  One of our newest favorites!
I've considered writing an ebook that provides email subscribers with tips for remodeling a home on a budget.
Book premise: A roadmap of practical but spectacular DIYs that significantly increase your home's value.  When I began my DIY journey, I was a divorced, working mom who wanted a pretty home, but aside from owning a white, builders-grade box, I was on the mend financially. I knew that I could only spare a tiny budget for home improvement, but I needed to ensure my house was keeping up with the local market. I sometimes thought that the only way to financial freedom was to cut my losses and sell my house. In the book, I talk about simple but clever DIYs that helped me rise above the fray and prioritize my projects to maximize the value of my only remaining asset. This road hasn't been easy, but it's not impossible…this book appeals to anyone who is budget conscious and looking for clever "hacks" that make their home beautiful while increasing the value.
I made it look like a real book – but it's starting out as a fun, weekly eLearning series delivered to your inbox. You can only access it if you are a subscriber of Snazzy Little Things, so sign up here! 
Hope you have a great weekend!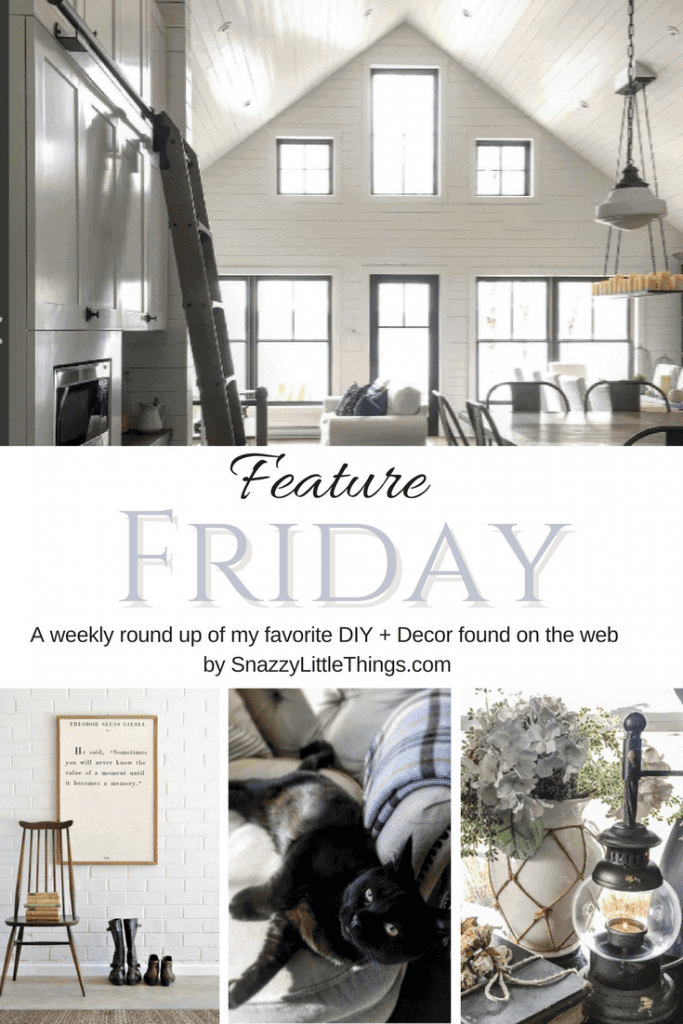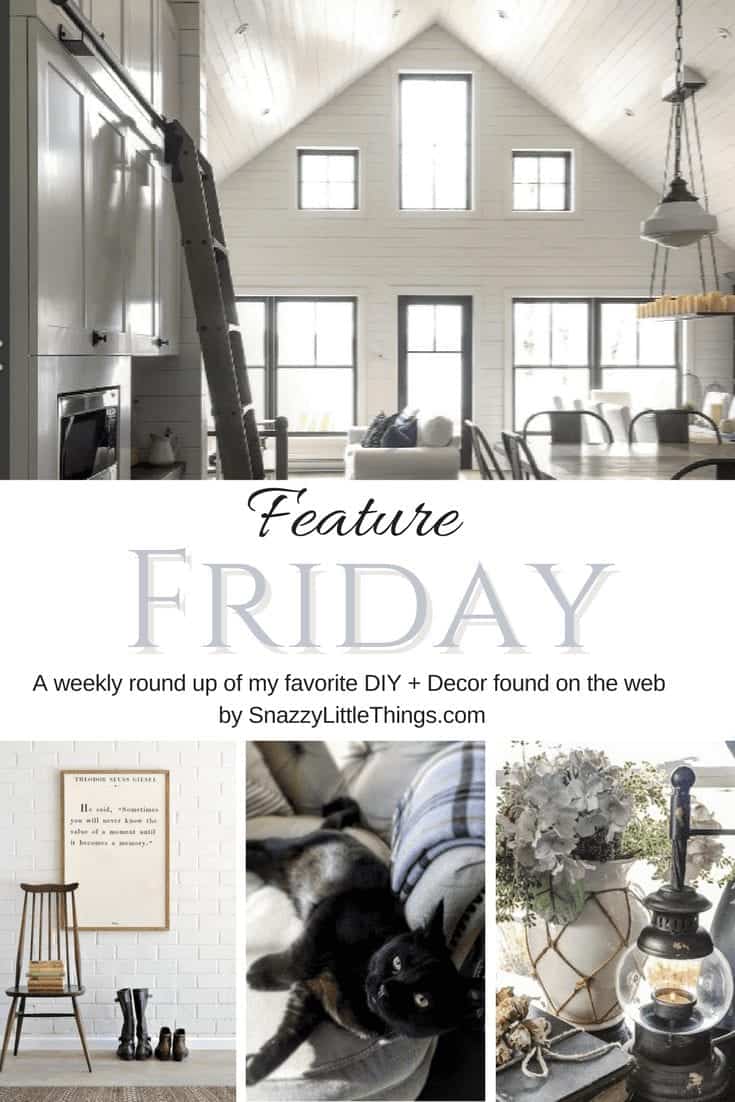 PIN THIS!