For a long time I associated galvanized metal with old metal garbage cans — you know, like the Oscar the Grouch from Sesame Street variety. Until recently, I would have never thought of adding it into my home decor.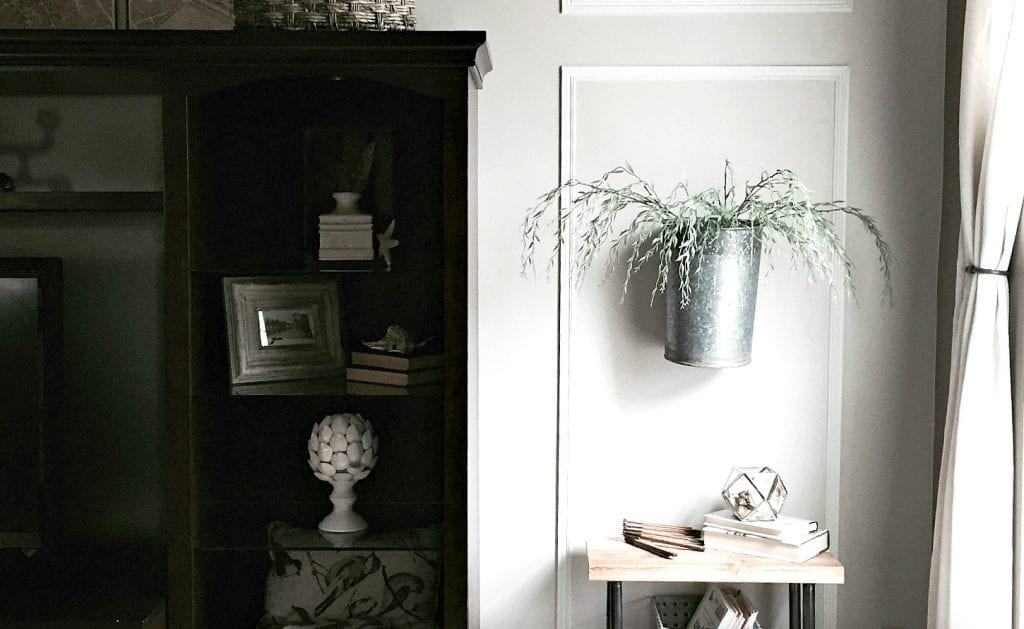 I now consider myself schooled. Galvanized metal decor is a decor trend that I love and I've fully embraced it.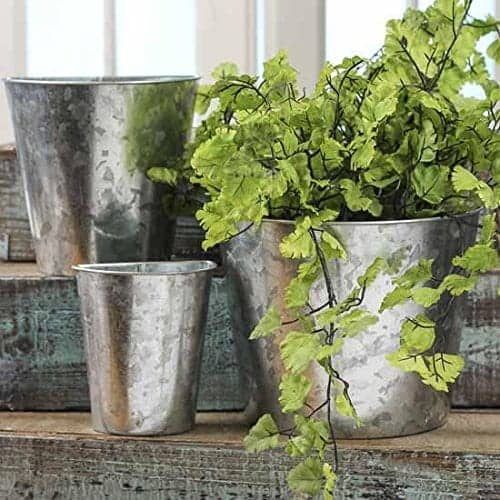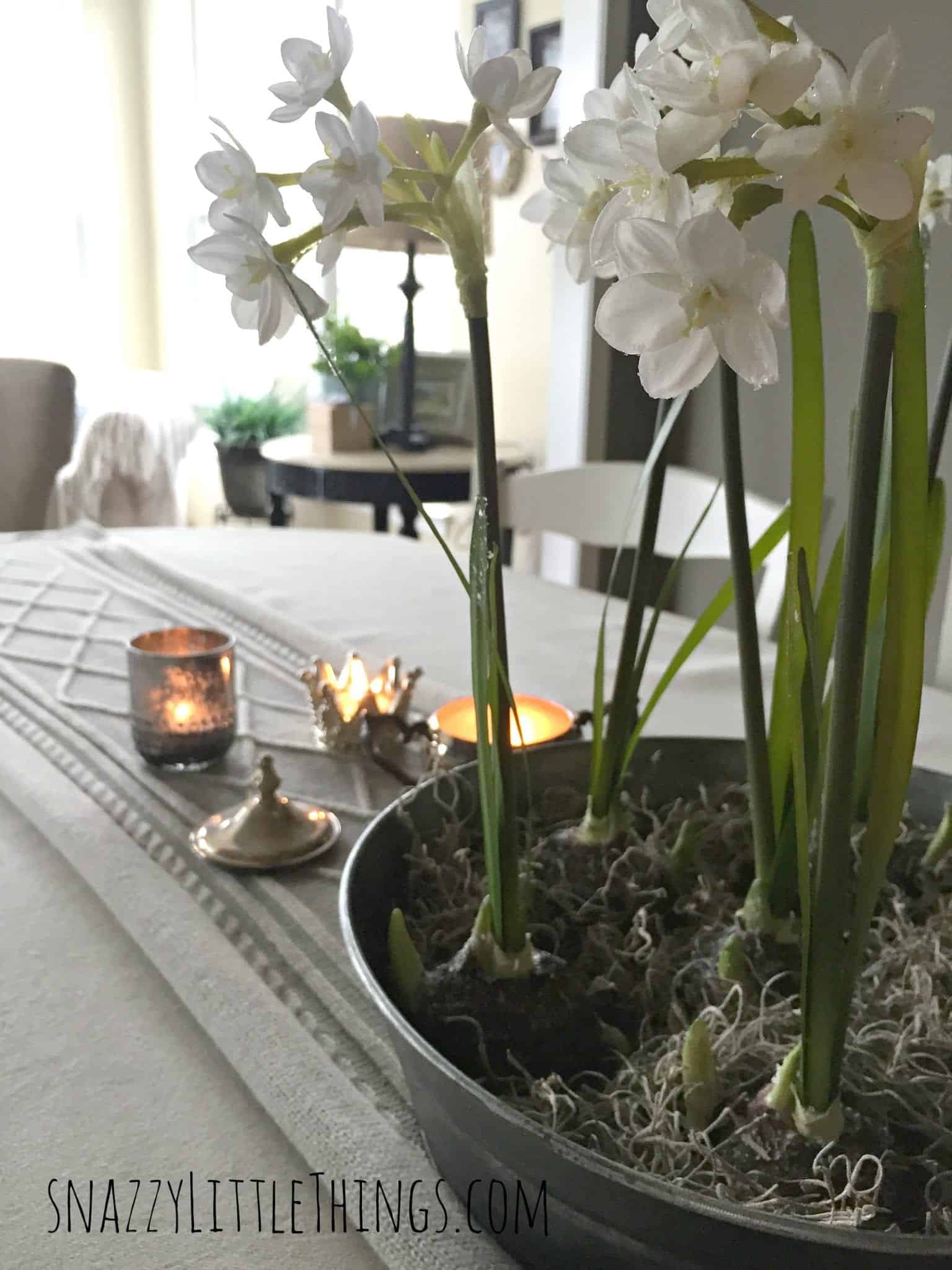 Recently I purchased a new metal pail from Amazon, and applied a simple, chemical-free aging technique in one step. I love the look even more if the metal appears to be  "vintage". 
I'm striving for a more casual look in my home and embracing farmhouse style. When mercury glass and old silver fail to give me the vibe that I want, galvanized metal always wins. Replacing upscale metals with galvanized materials removes any hint of pretentious formality and embraces more country styling.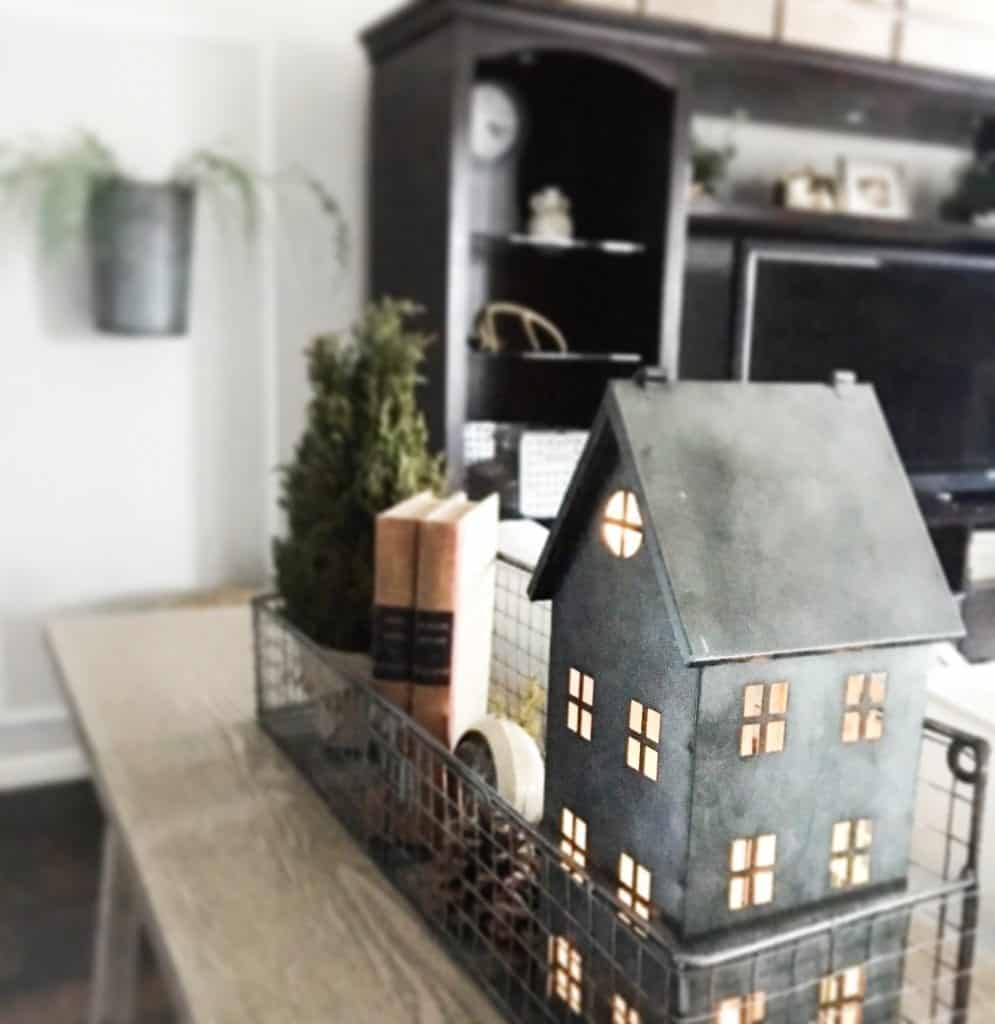 I'm also in love with my new Pottery Barn tiered server (a Christmas present from the family). I can't wait to convert it into a springtime centerpiece. Here it is as a coffee and hot cocoa station throughout the winter.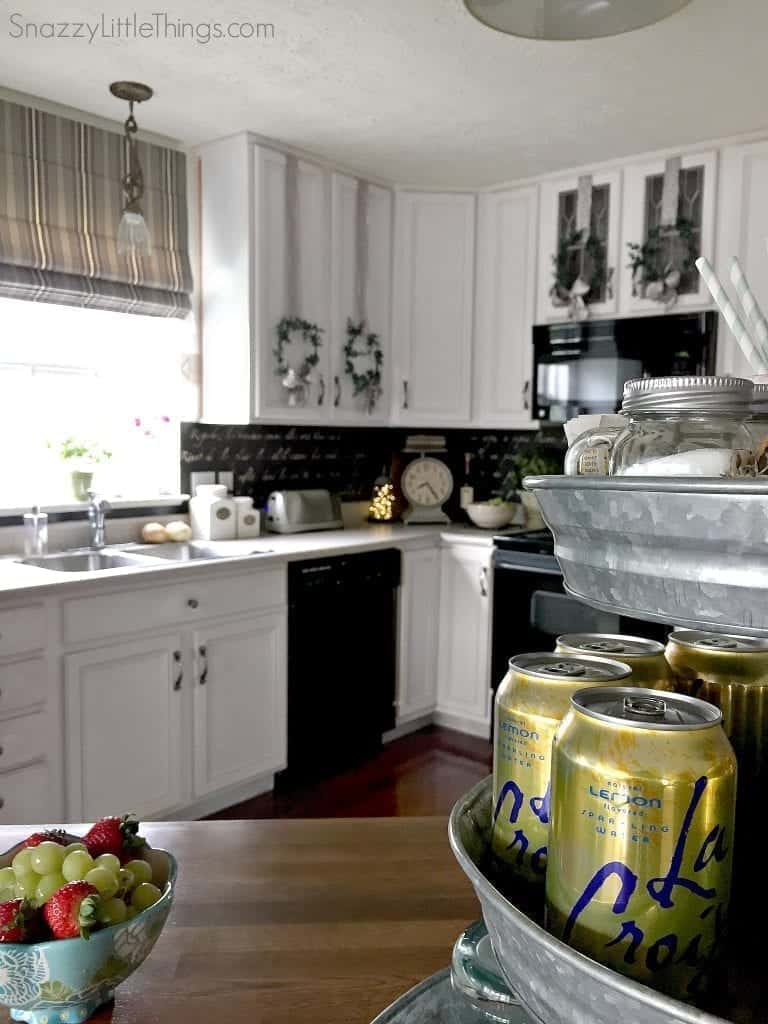 You can purchase this online or in your local Pottery Barn store. They have an entire line of galvanized pieces for spring.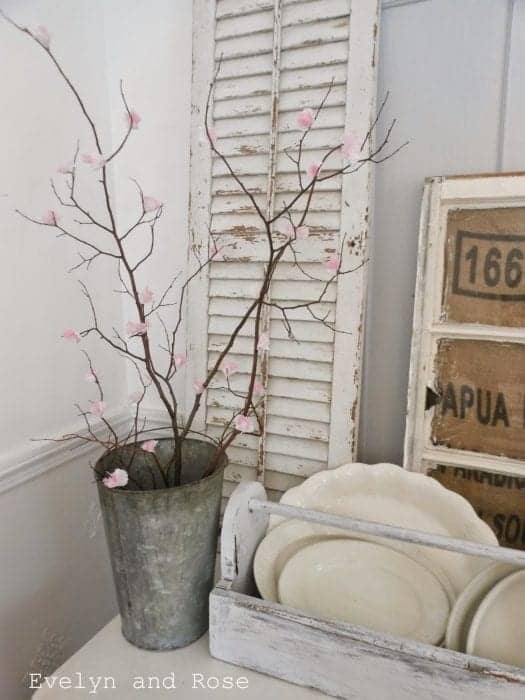 DIY paper flowers in a galvanized bucket. Courtesy Evelyn & Rose. I love the casual elegance of this vignette. You can purchase newer versions of these old pails on Amazon.
I love the down to earth style that galvanized metal offers. Try replacing something that's a shiny silver with something galvanized. You get an instantly cozy feeling in the room.
Who doesn't love anything from Chip and JoAnna from Fixer Upper? I love their style. I couldn't find the exact trays pictured, but there are
many galvanized trays
available on Amazon.com
I admit, I am saving my $ for an upgrade of our dining room chairs, much like the one in this picture.
Have you embraced the galvanized metal trend in your home? To me, it's really given my decorating a dose of farmhouse, and I'm loving it.