My husband is an "I only enter the house through the garage" guy. This means that our garage door is the most over-used door in our entire house. It might be a guy thing. Or just a Mark thing. I do sometimes catch Mark in the garage admiring his collection of power tools, so this might be why. 🙂
The garage door was also the loudest door in the house. I've heard this from my daughter more than once whose room is directly above our garage. We finally updated our garage door this last week, and while an upgrade has been long overdue, it's a bonus that my 14 year old sleeping beauty can enjoy several more hours of uninterrupted sleep.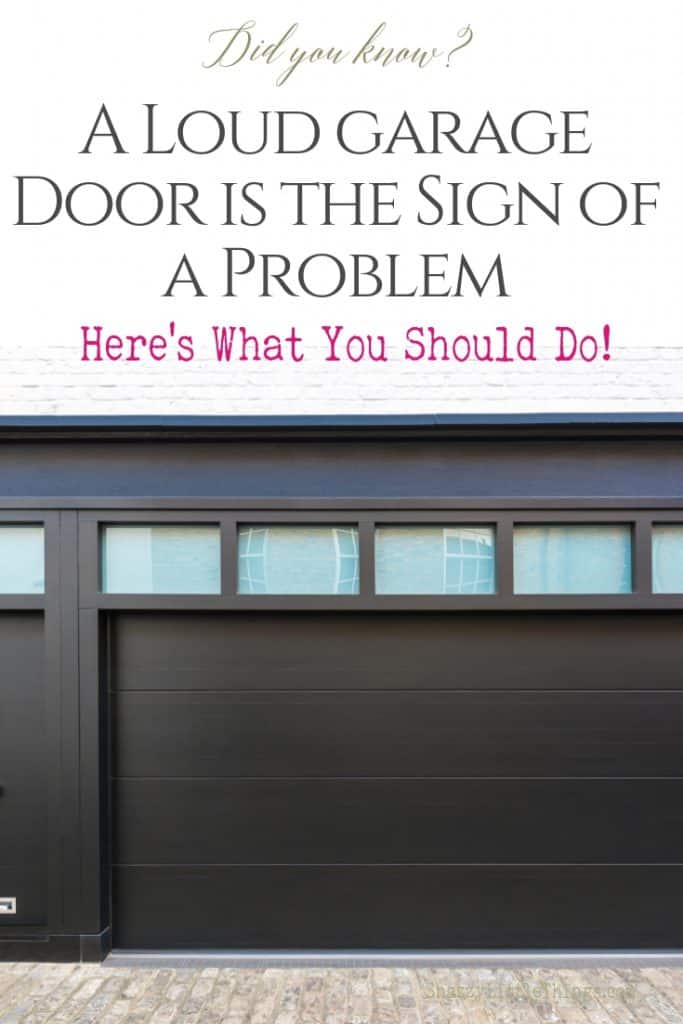 Garage Door Openers are High-Tech now:
This post is sponsored by Genie Company. All opinions expressed are my own.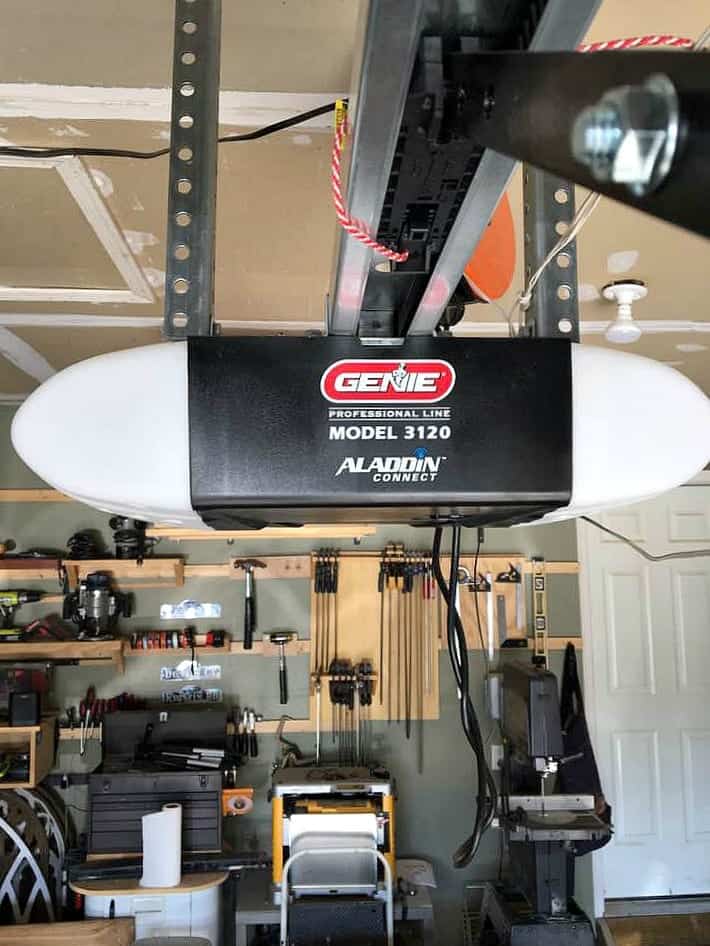 Our garage is where I technically report for work every day, so I start my day in the garage pretty early in the summer months. It's filled it to the brim with wood, power tools and painted furniture projects. Having a very quiet garage door and opener system feels like a major upgrade. We opted for the Genie Professional Line, Model 3120, but as an added benefit, I found out how much technology has been infused into garage door openers these days. So here is the lowdown…
I had no idea how much technology has been infused into garage door openers these days. So here is the lowdown…
Highlights of the Genie Professional Line Model 3120:
WiFi Connectivity: You can connect with the Genie Model 3120 via your home wireless router. This technology is called Aladdin Connect

™

which allows you to remotely monitor & control your garage door with your smart device. No additional hardware is needed and it comes standard with the Genie 3120.
No sudden starts & stops: Before our garage would start with a jolt (probably our own DIY installation error). Now it's a much smoother operation with Genie's Soft Start & Stop control.
Two remotes are included with the 3120, one remote has a light!
Battery backup compatible
15 Year Motor Limited Warranty

**

2 light bulbs – Genie LED light bulbs recommended
GenieSense

™

monitoring and diagnostic technology
C-channel rail for strength & aesthetics
Intellicode

®

security to stop potential code thieves
HomeLink

®

& Car2U

®

compatible
How to Quiet a Loud Garage Door
It turns out that there were two major culprits for our noisy garage, an out-of-balance door along with the existing garage door opener. I learned from Jeff of NationServe, our installer, fixing the garage door can be a very dangerous job. Our original garage door opener was installed ourselves. While it started out great, over time it needed some maintenance (which we never did). And then there were so many things were wrong with the door. The springs needed adjusted. Nuts and bolts were loose and needed tightened. Luckily the rails were okay and the door itself was fine. So these were the first steps to quieting our extremely loud garage.
My advice? Hire a Genie expert. Really.
Some photos of the process:
Keep in mind the springs used in opening and closing a garage door support most of the weight of the garage door. This means that there is extreme tension in these springs and that any sudden and uncontrolled release of these springs is dangerous and could cause serious injuries. Only someone professionally trained should mess with the springs!
We are definitely at a point in our house where all of the original, 10 year old appliances (large and small) had to be replaced. Now we can check another upgrade off of our list! Soon we will be back to room remodels (a bedroom and powder room upgrade are both in the works).
Have you successfully installed your garage door yourself? I commend you, but this will be one project we will always hire a pro to do in the future!
And don't forget to have your door & opener professionally inspected regularly to catch any problems before they become noisy. Your teens who want to sleep late will thank you.