Thanks for stopping by, today we're hosting a #gardenparty tour where 25 bloggers open their homes showcasing their outdoor spaces and beautiful landscapes. I'd like to thank Ursula from Home Made by Carmona for inviting me to join in. This tour is filled with great ideas to enhance your exterior. Be sure to scroll to the bottom of the page to visit all of the ladies' homes in this awesome tour.
While my home is spacious inside, it sits on the tiniest parcel of land. We've kept things simple and no-fuss this summer since we've been traveling. I love vintage elements, both indoors and out.
Our front porch…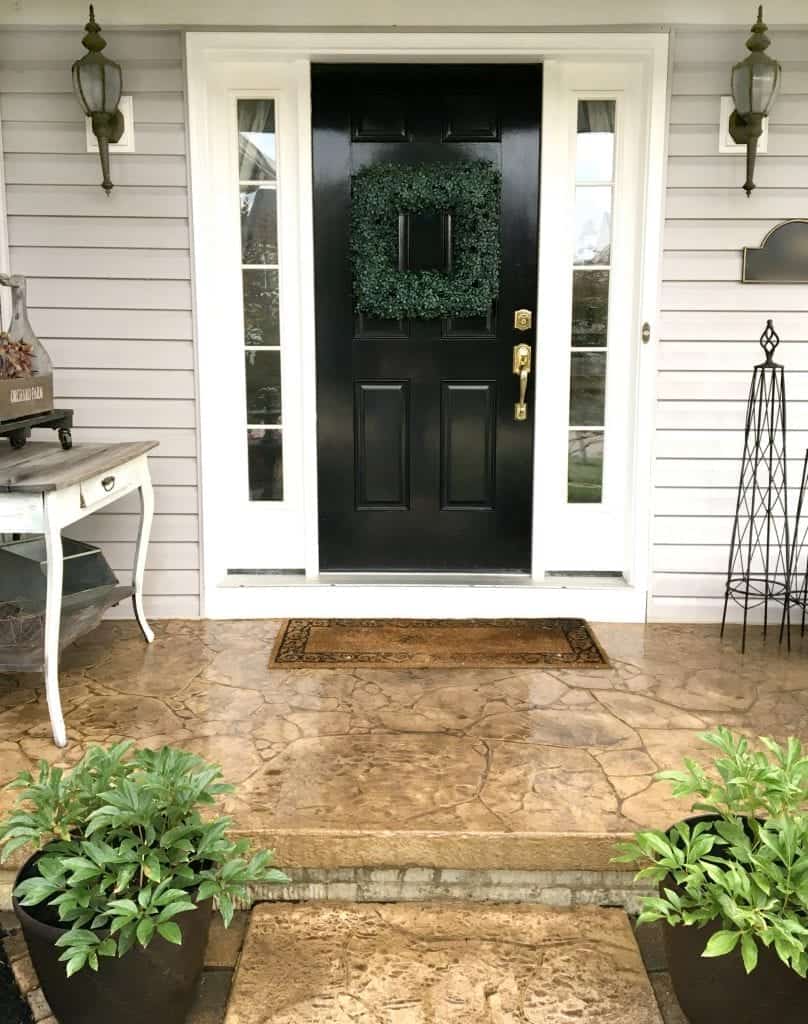 This repurposed table serves as a nice potting bench….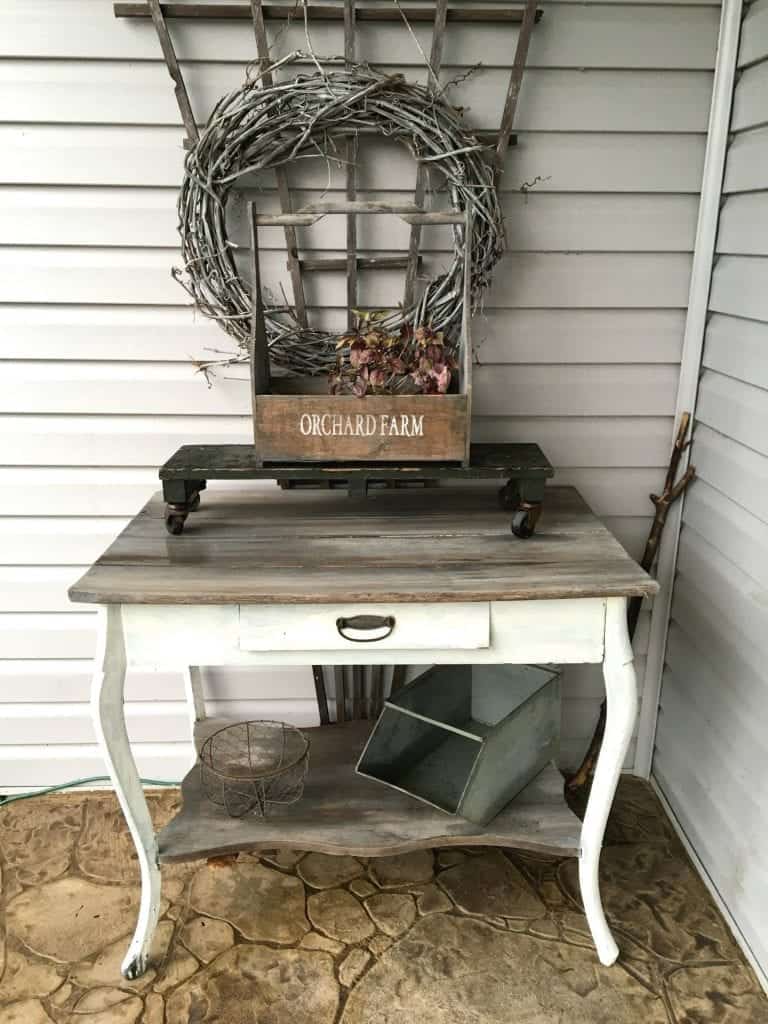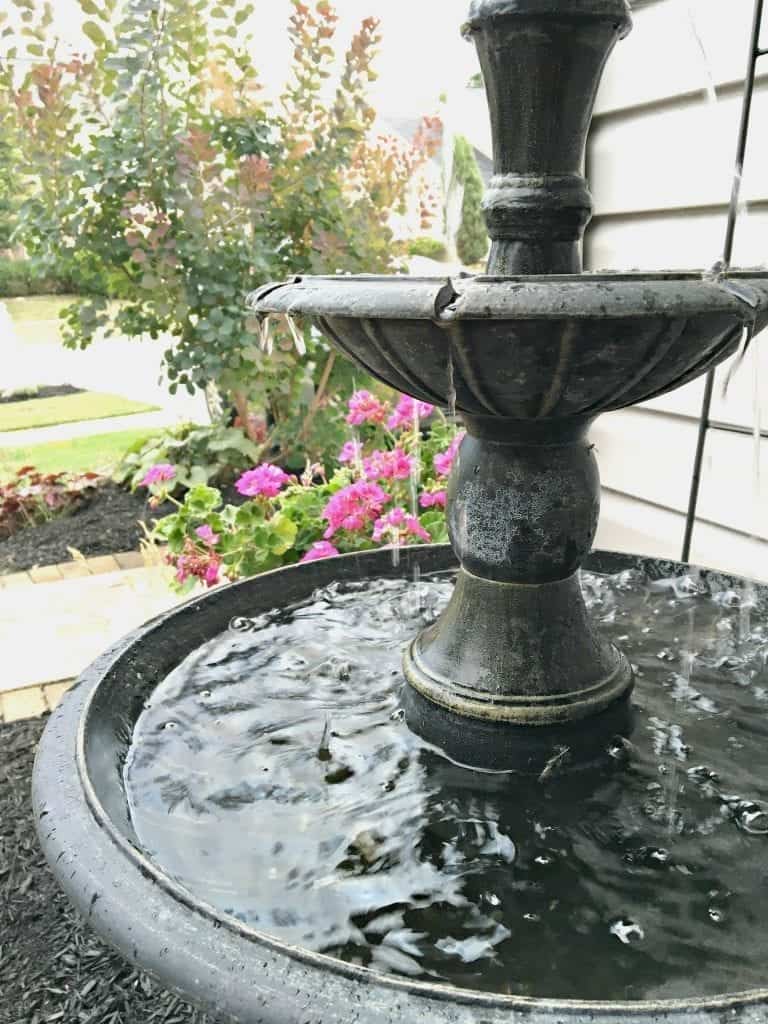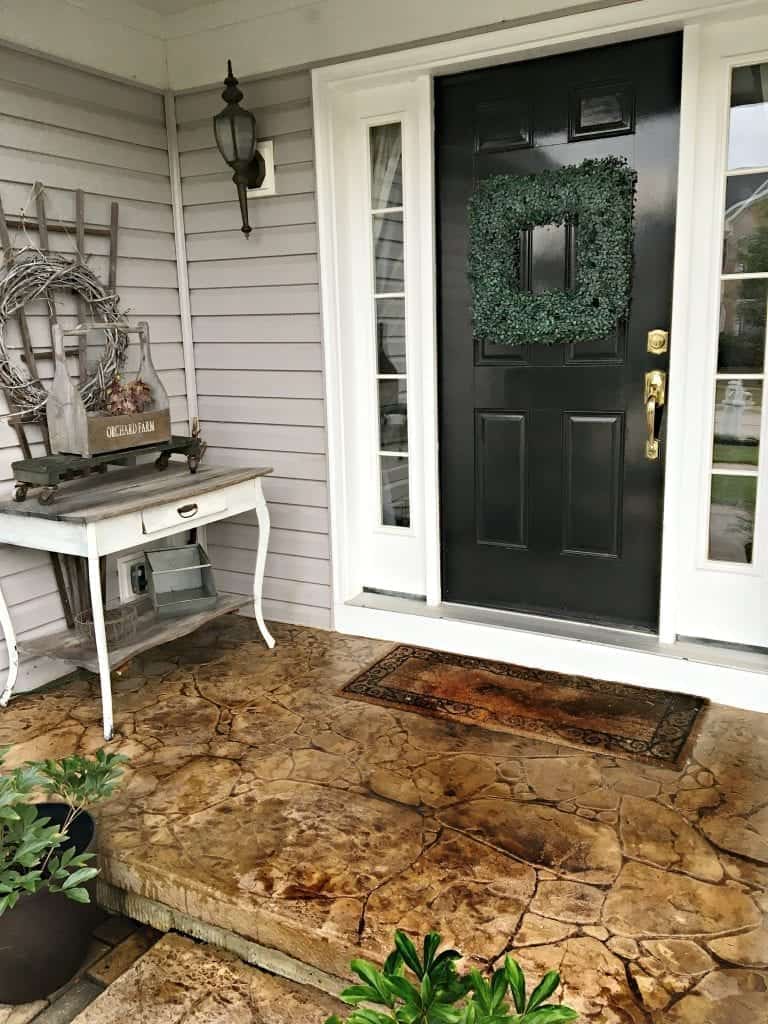 Lots of adorable toddlers come strolling by our house with their parents…so I thought we could create a gnome village for them to enjoy (the village sits atop a broken birdbath). After all, mine were littles once upon a time.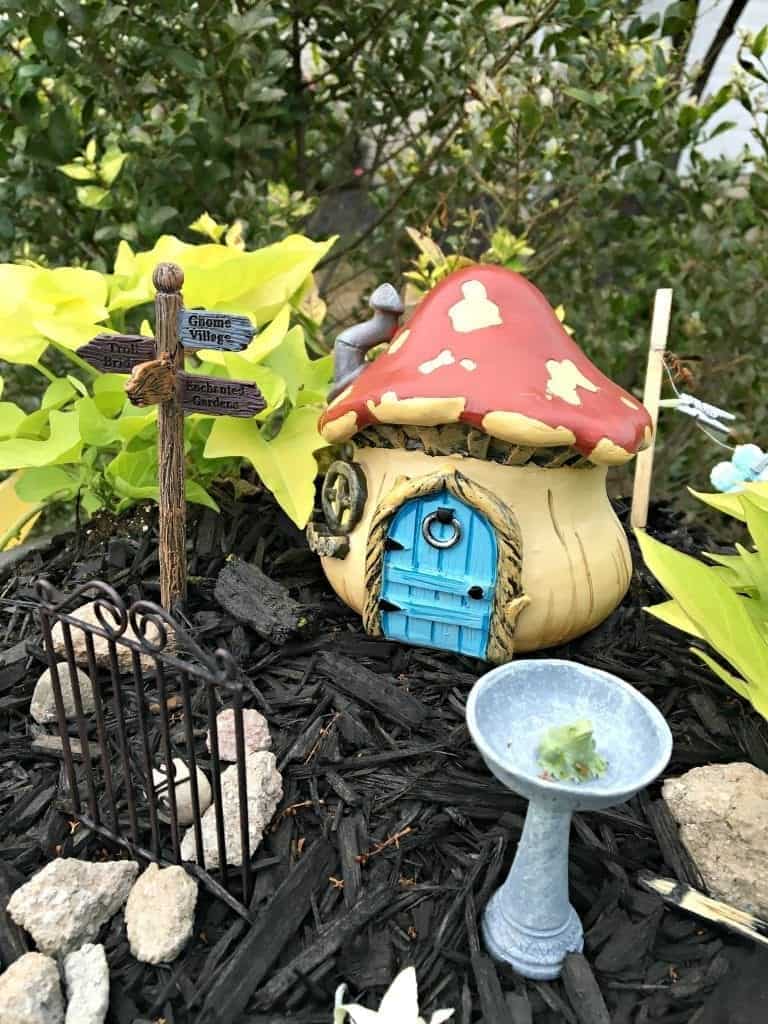 We just got back from a long vacation with the kids, so for us, it feels like summer is just getting started here at home. This week we started working on cleaning up the deck and buying plants and flowers. Still catching up…but it always feels nice to have fresh flowers and some new outdoor pillows.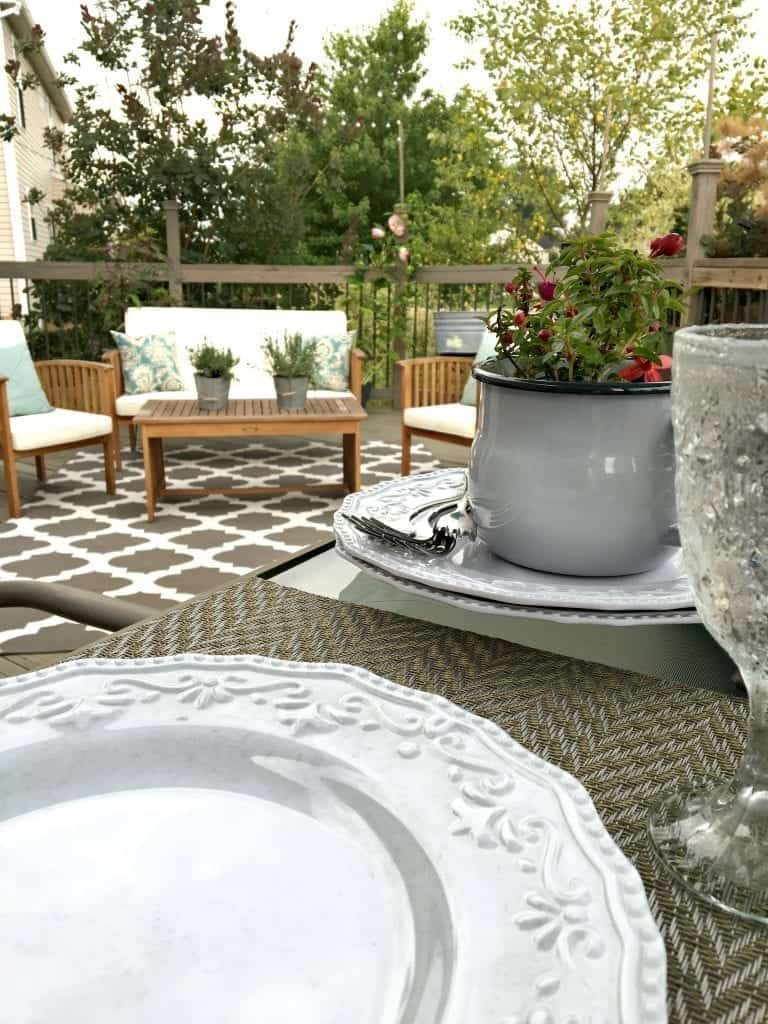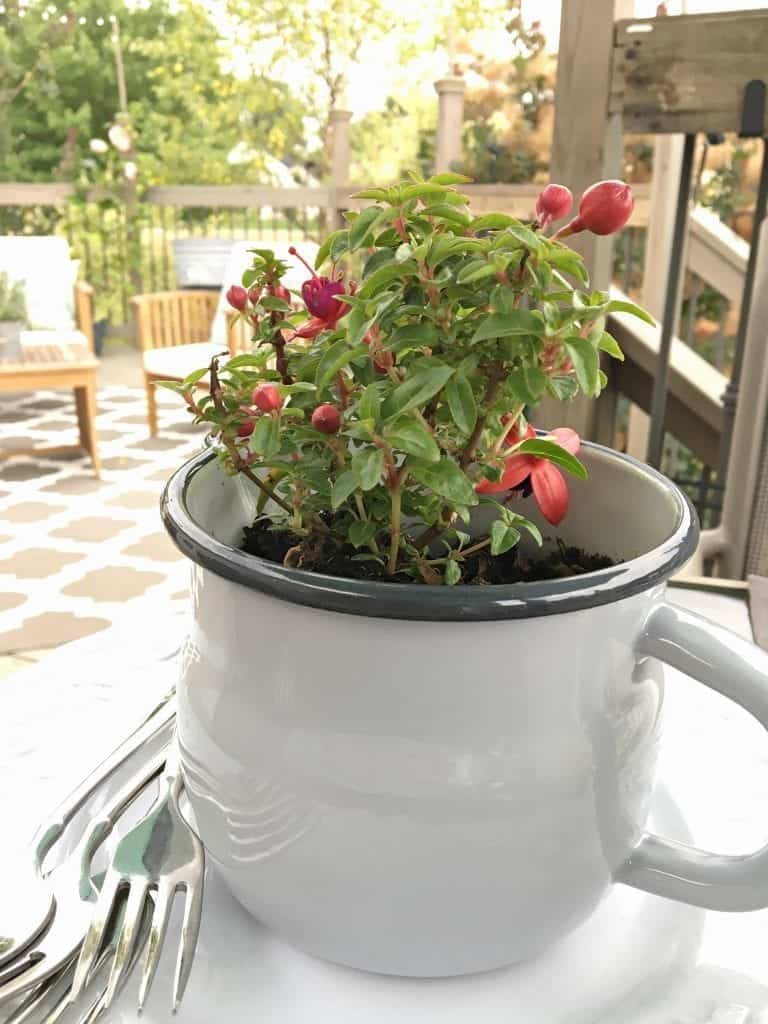 Our potting bench is a big hit here, but right now it's filled with plants that need to find their permanent home, and soon will be a display for our herb garden. If you become a subscriber you'll have instant access to the free build plans (created from scratch by my talented husband).  We built this for only $75!
Summer Printables Available for Download:
If you enjoy free art, I've created a couple of summertime printables, free to download and use in your own home projects. They're available instantly upon subscribing (check your inbox for details).
"Bloom Where You Are Planted"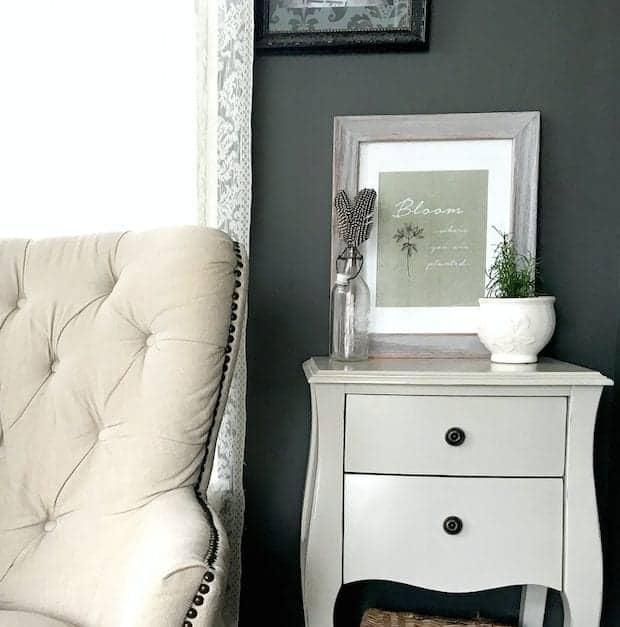 Herb Label Printables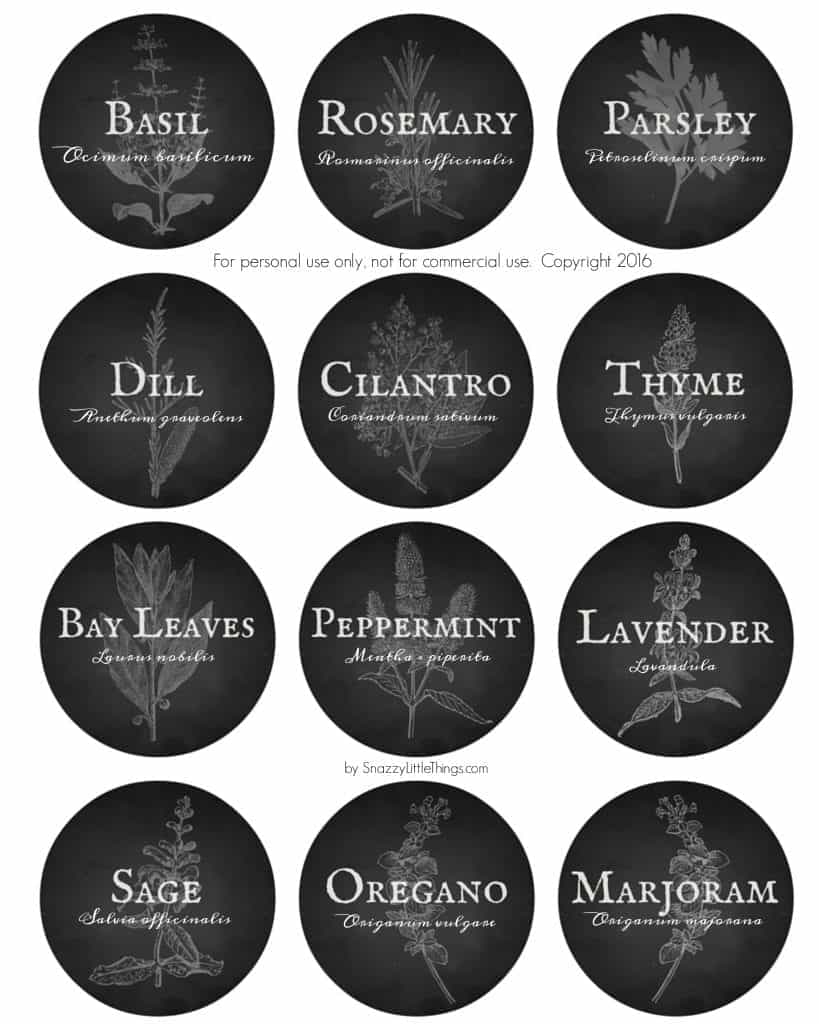 Next, visit all the homes in today's #gardenparty tour:
Up next, you'll visit Okinawa, Japan where Kathryn at Up To Date Interiors shows her pretty space for the #gardenparty tour!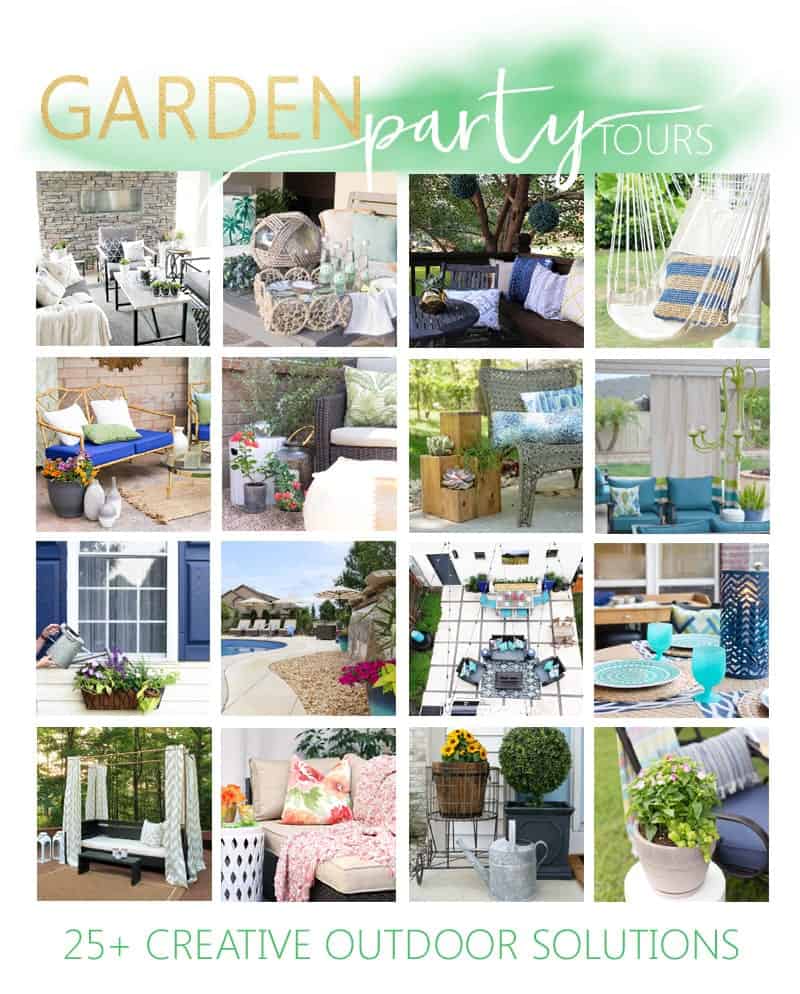 Thanks so much for stopping by! I hope you are enjoying your summer as much as we are!