Week 3: $155 Left and Choosing Paint Colors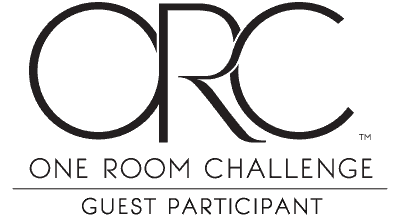 Welcome to week 3 of the One Room Challenge, and they don't call it a challenge for nothing.
Staying on track this week has been…well…a challenge!
We are juggling multiple projects including the plumbing issue which I mentioned in week 2. In true "If You Give A Mouse a Cookie" form, one issue is leading to another, we need an even bigger plumbing job which will happen soon.
We are also working on our foyer remodel. Our new washer and dryer was delivered which (of course!) had a funky electrical hook up. So. That means we had to hire electricians, who also installed overhead lighting in the kids' rooms.
We even hosted an overnight guest in our room, and they said that the bed was so comfortable even though it's not quite finished yet. Excuses, excuses I know. But we did choose the paint! :)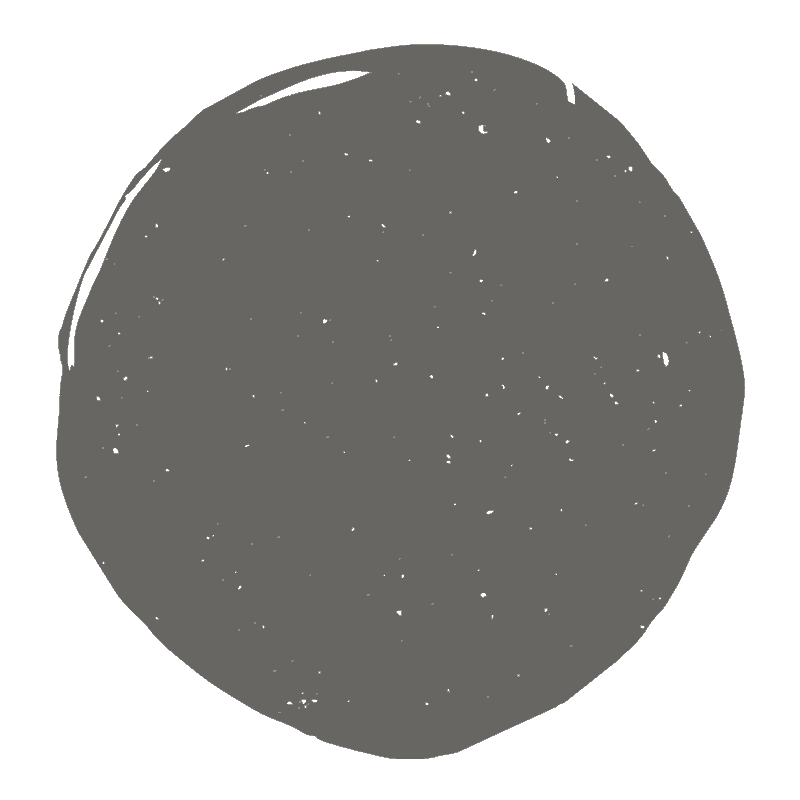 We are going with Kendall Charcoal by Benjamin Moore. You might remember this color from our sunroom at our previous house: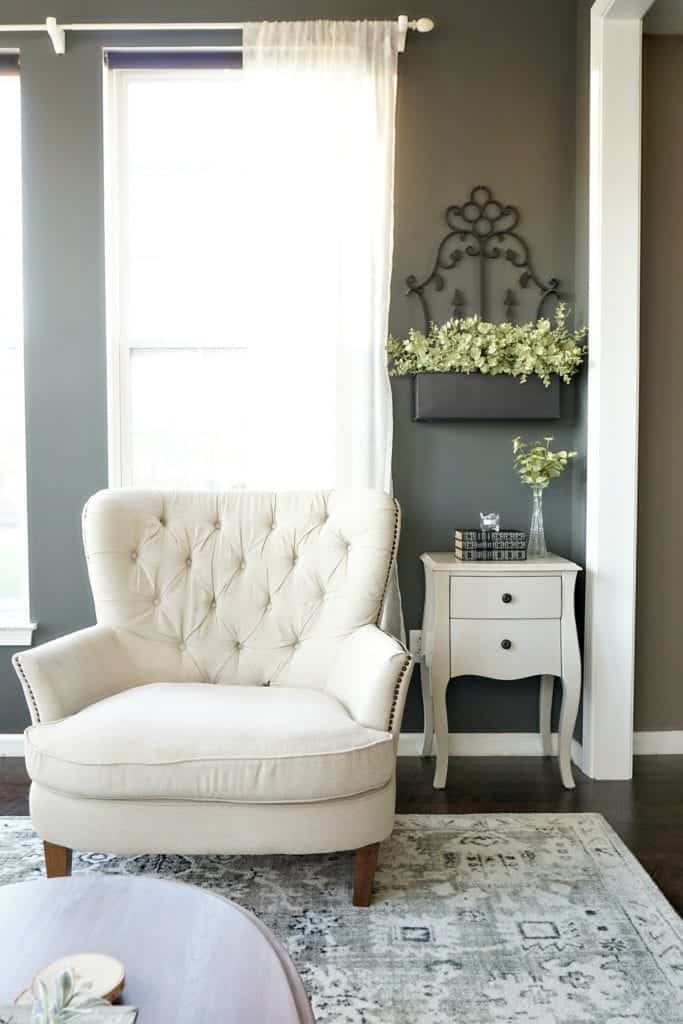 I'm a bit nervous to put such dark paint on our windowless, basement guest room. But I've always loved this color and how cozy it makes a room feel. And we will attempt to lighten the room up with white bedding and lighter furniture.
Where things stand as of right now. And I clearly need to hire a photographer who can capture this room which lacks natural light.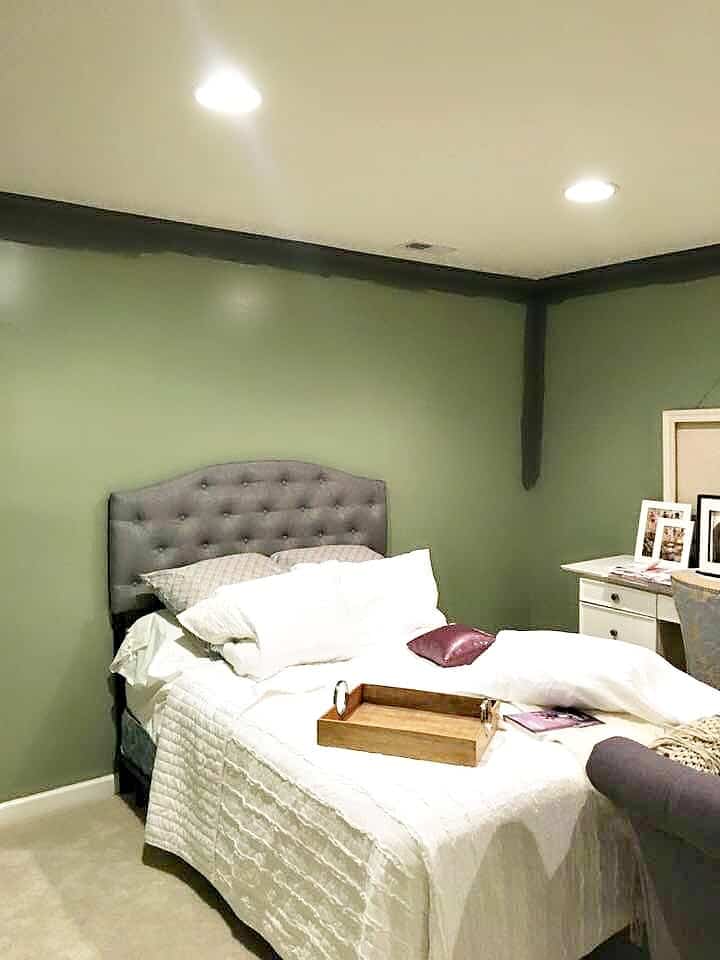 My remodel is a pretty simple one and an attempt to make each space livable in our new home. Stay tuned for Week 4. It will be painted by then and the fun decorating part will begin. I have sinking feeling I'm going to break the budget.
About the One Room Challenge
The One Room Challenge™ is an exciting and challenging DIY and home decorating event that provides and encouragement to anyone that wants to redesign their spaces – in six weeks! ORC features 20 veteran bloggers who post each Wednesday. On Thursdays guest participants like me share their room progress. The big reveal is November 8th! A great place to follow along is to find me on Instagram and you can also follow the IG hashtag #oneroomchallenge.
My Design Plan: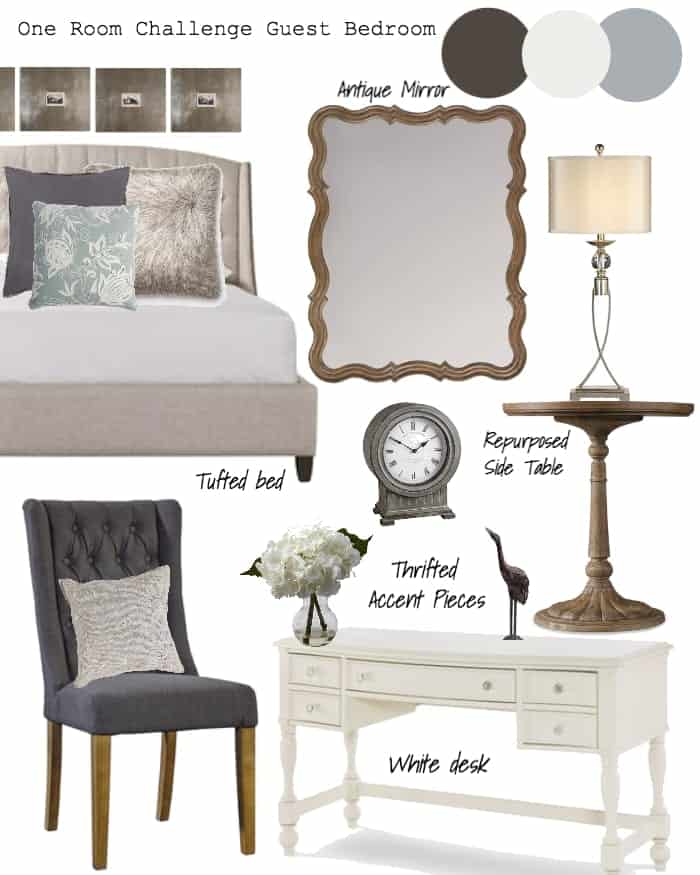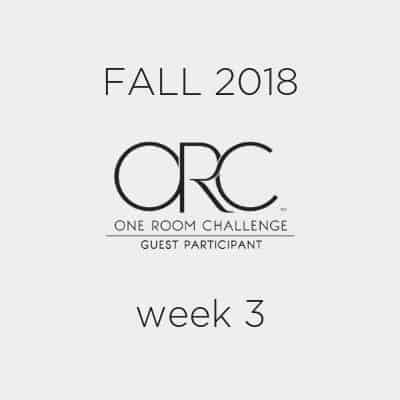 Be sure to sign up here to get my newsletters where I'll notify you of my progress (and how much I've spent) each week.
Featured Designers
Also follow along with this hashtag #oneroomchallenge or #bhgorc on Facebook, Instagram, Pinterest and all of my social media channels.