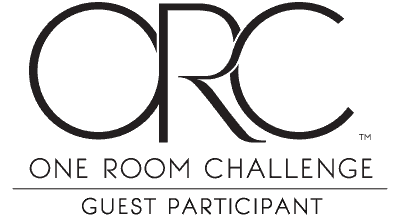 Welcome to week 4 of the One Room Challenge, and I'm making slow progress, but I did finally paint! 
No more shiny green walls! Finally this space is starting to look like home to us.  
Even though it might blow our budget, an expensive a high-quality single-coat coverage paint saved me so much time and frustration. The high gloss green would have been hard to cover unless I primed it first. But I didn't want double the work. So a single coat paint was the way to go. 
A reminder of our paint color: Kendall Charcoal by Benjamin Moore:
And here it is in the room…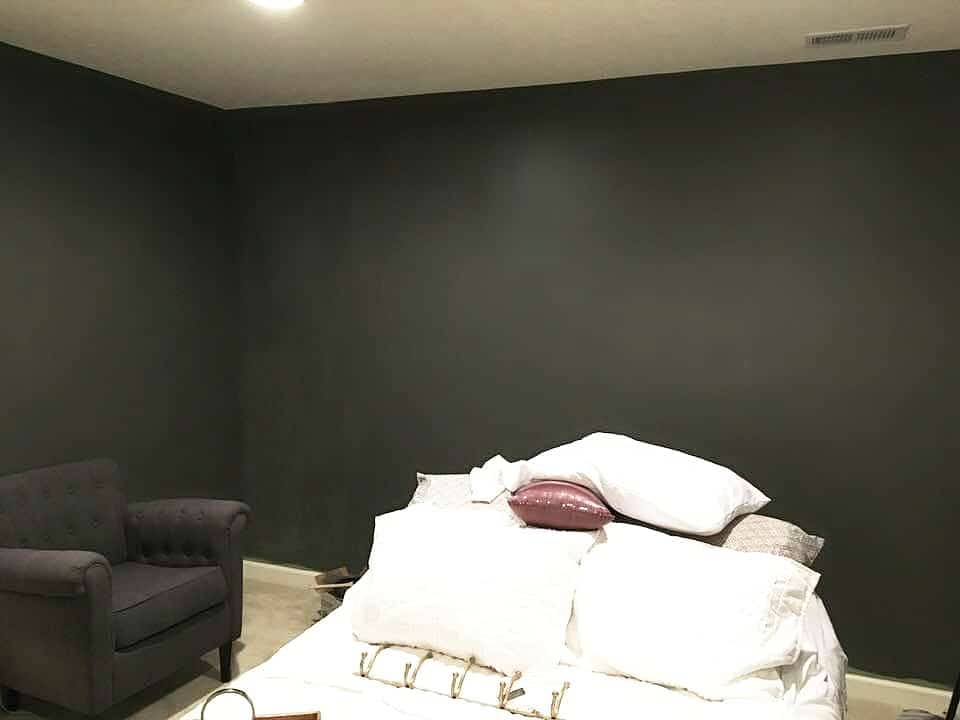 Next is decorating and sourcing accessories that work with this space. I still have $155 reserved in my budget. I've set up Facebook alerts to notify me whenever there is an antique brass mirror for sale. I'm also looking for some unique antique brass accents. I'll know once I see something I like.
We chatted at length about whether a guest room should have a TV, and it probably should. But we both decided we won't be doing anything extravagant in this "1.0" version of the guest room remodel. As our budget allows we may upgrade our main televisions and retire an older TV in here. As we buy new furniture for the rest of the house I can envision older furniture being reused in this room since most of our furniture is still high quality. 
This photo below captures the general direction we're going with the whole house: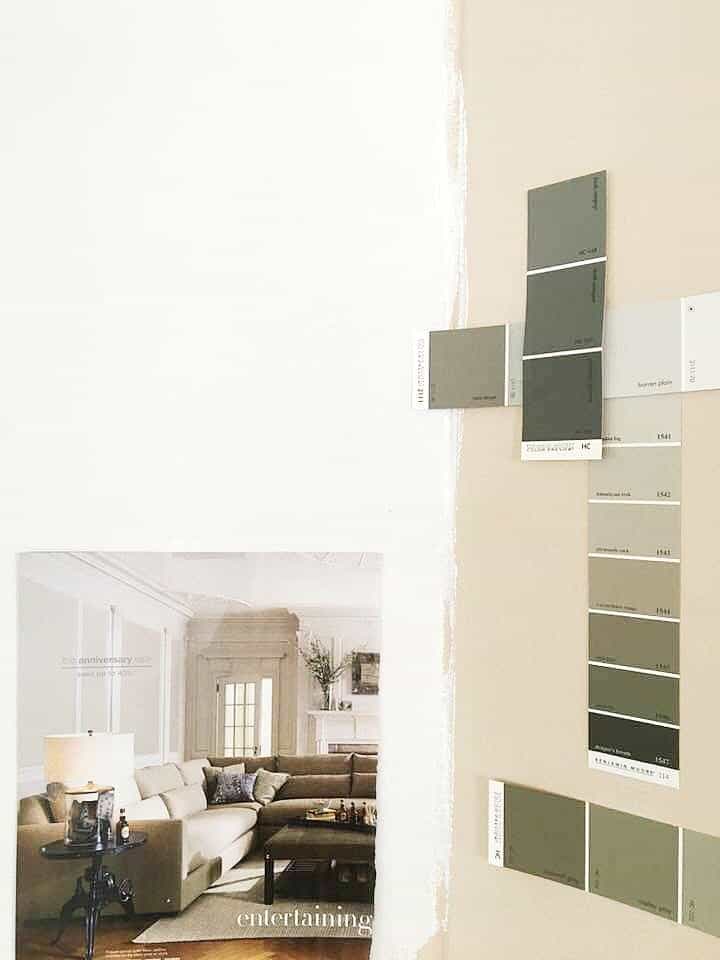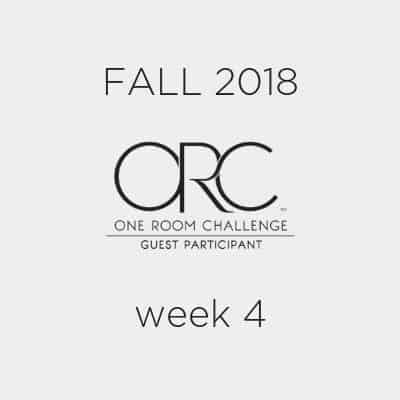 Be sure to sign up here to get my newsletters where I'll notify you of my progress (and how much I've spent) each week.
Featured Designers
Also follow along with this hashtag #oneroomchallenge or #bhgorc on Facebook, Instagram, Pinterest and all of my social media channels.