I'm getting married in less than 30 days!!
Within that tiny window of time, I'm traveling out of state for work and blog conferences for a solid week. The wedding destination is 200 miles from home, so when I am home, we have been making road trips with the hatch filled to the brim and storing wedding "stuff" at my wonderful and future mother-in-law's house. As my precious planning time ticks away, my own house has been turned upside down from my wedding crafting spree.
It's not that I'm overdoing it….
…it's just that there is a LOT to do.
Typical me. I really want to accomplish a handmade, DIY wedding…even if it's not practical. Something about handmade makes me feel as if I'm giving something back to those people that supported us over the years, through thick and thin.
Handmade comes from the heart.
(More to come on that front).
So today I thought I'd share some pictures of the venue that we chose for our big day. It's a 195-year-old colonial mansion that sits on gorgeous grounds which is now part of the Cincinnati park system.
You can take a tour of the French House here.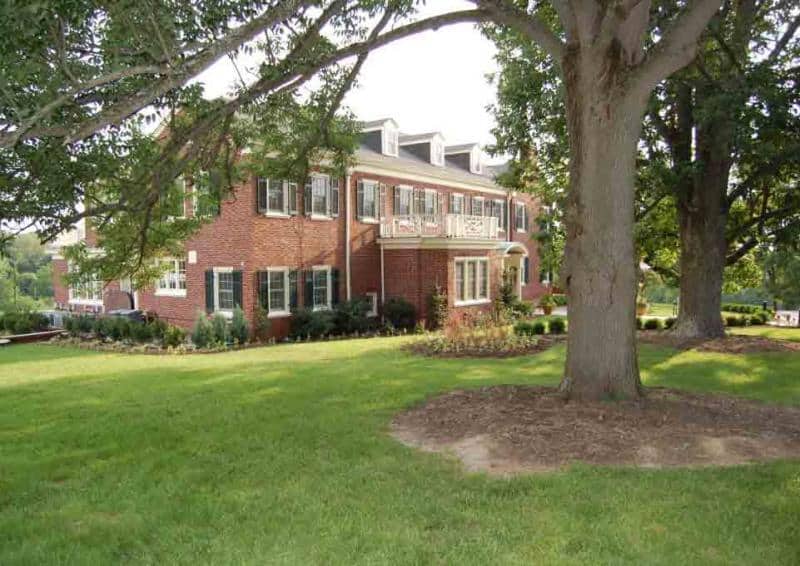 The grounds are equally gorgeous, so we are taking our chances with the weather and getting married outside. We could have rented a tent, but the house is so beautiful (and air-conditioned) so we thought having the reception off the patio with an awning would allow our guests to enjoy the house itself.
(The event below was last fall–the rain held off long enough for the couple to get married then join the festivities inside).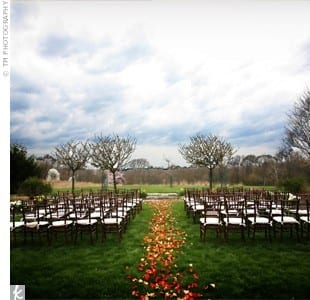 The interior of the house remains empty since it is now a rented facility. While the park is open to the public, the house remains closed.  Here is a rare glimpse of the interior (more pictures to come after my event!)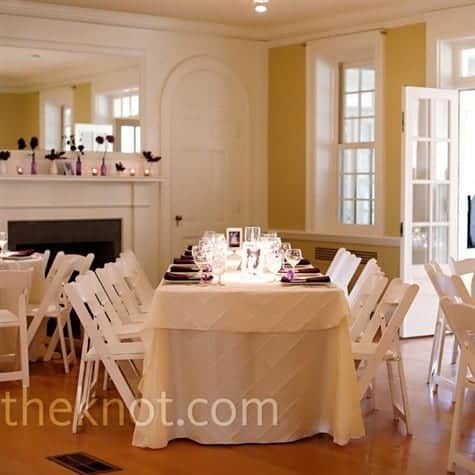 Aside from the few tables and chairs, the house won't be decorated when we arrive. It's on us to transform it before the ceremony at 5:30 p.m. I find my mind wandering and daydreaming about creating vignettes. So I'm decorating (in my mind) every minute, hopefully it cuts down on the chaos we face that day. I'm relying heavily on the floor plan that was given to us. I peruse online pictures whenever possible.
I'd really like to transform this empty house into our "home" even if it's for one day.
So here are my top tips for pulling this off:
Bring items from home to personalize the space.
When you do buy something for the wedding, be sure it's something you'd use again.
Bring family pictures – lots of them!
Plants!  Not just flowers can make a space look beautiful.
CRAFT and create items that easily fill the space.
Source items locally whenever possible. (Craigslist, online estate sales, and leveraging your future Mother-In-Law's generous offers to help!)
More DIY and money saving wedding tips can be found here.
More to come!  Cheers!
Related articles