Holiday Gift Guide for the Woodworker
Holiday Gift Guide for the Woodworker
Keep reading. I've assembled over 30 gift guides for every member of your family, including the vintage lover, the photographer, the mancave and more!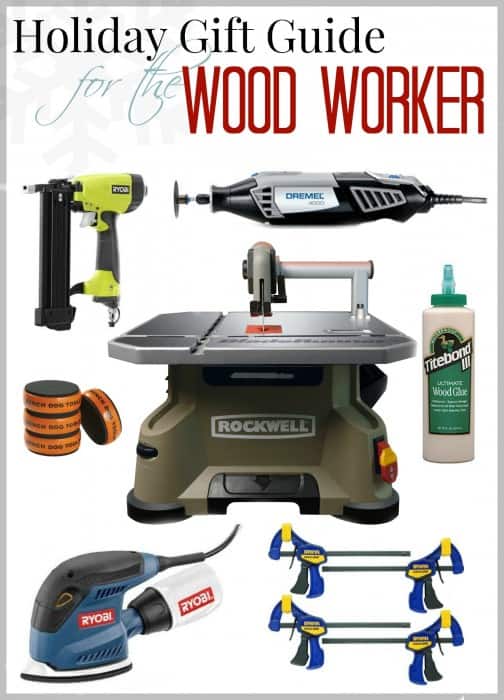 We do a lot of woodworking in our house. We've glued two huge slabs of Ikea butcher block together to form one, large island.  We've built furniture. We've sanded old finishes, we installed our own crown molding, chair rails and wainscoting. So here are a few of our favorite tools that we highly recommend for anyone wanting to accomplish some simple woodworking DIY's in your own home.
****
Dremel – A DIY Bloggers' Favorite
Used for creating a distressed look on wood, or for carving, sanding, and much more! I use this when I want to create distressed and chipped edges on new wood to make it look old and weathered. You can even carve straight grooves into smooth wood to create a planked look.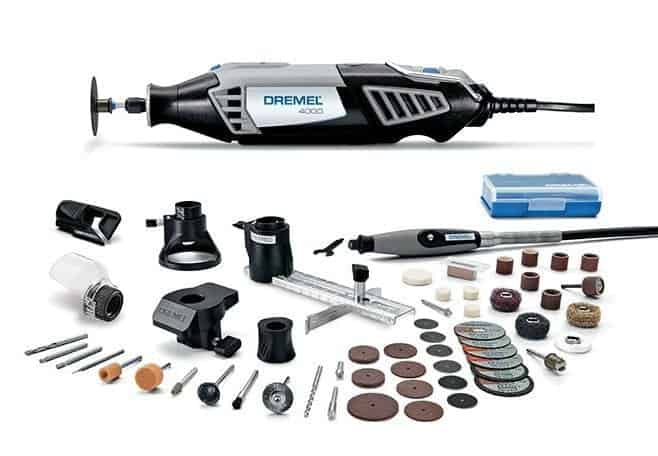 Ryobi Brad Nailer (or Nail Gun)
Used on my chair upholstery project, to secure our wainscoting, and this was used to build my glamorous white dresser (from scratch) which now resides in my dressing room. This saves a LOT of time and is a favorite of ours!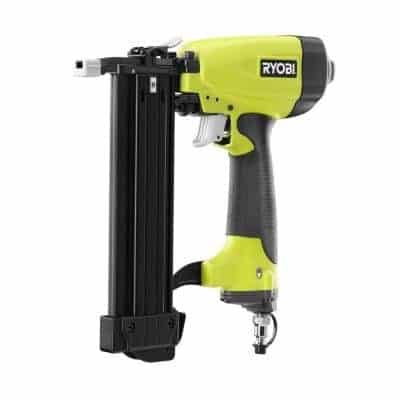 RockWell BladeRunner
Use as a mini bandsaw used for any variety of complicated cuts. Think intricate, curvy lines.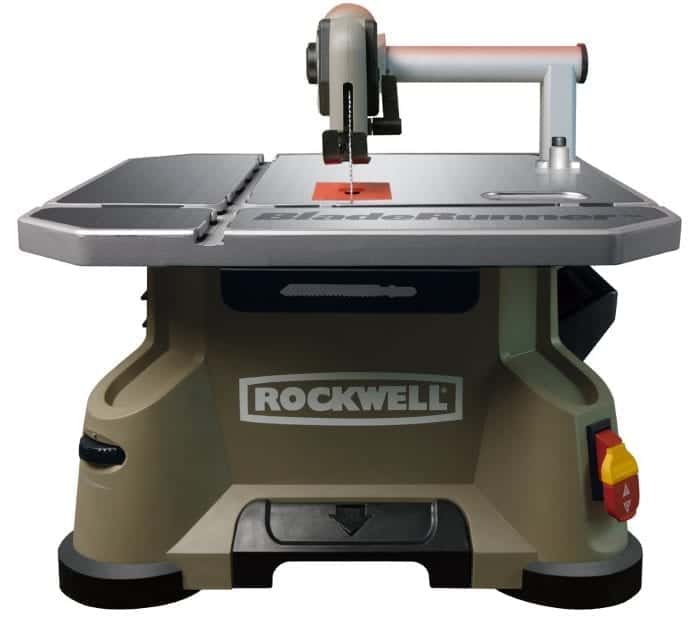 Ryobi Corner Sander
Since I am a furniture DIYer, I love using smaller, corner sanders to get into those 90 degree angles. This is one tool where we have a "HIS" and a "HERS". You can see a picture of me using it on my Goodwill table makeover, but it's been used on almost every DIY project in the house.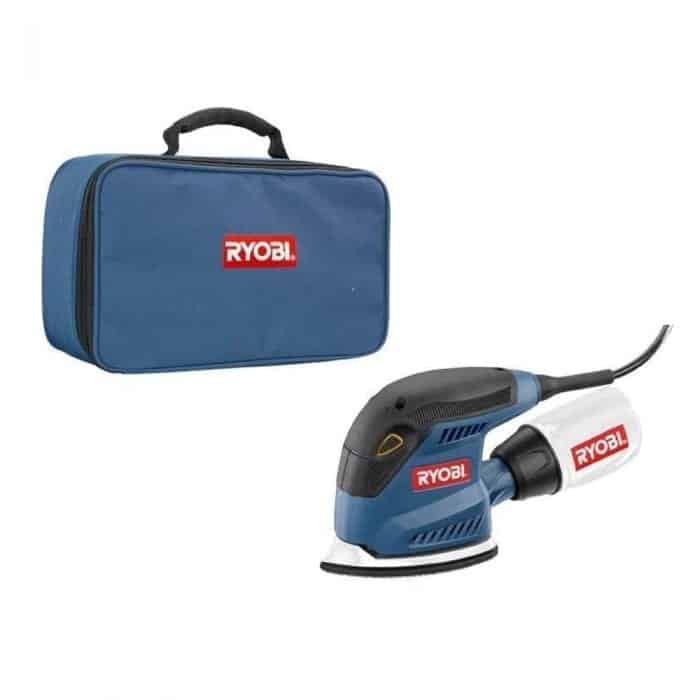 Bench Dogs
Mine are covered with paint, but these are excellent for elevating your work just a bit.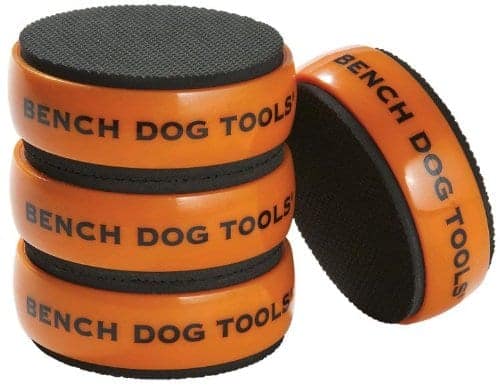 TiteBond III
This is what we used on our Ikea butcher block island (and we clamped two large Ikea butcher blocks together).  It's held up now for 2 years! 
Quick Grip Clams
An extra set of hands always help.  Another essential tool that was part of our butcher block project.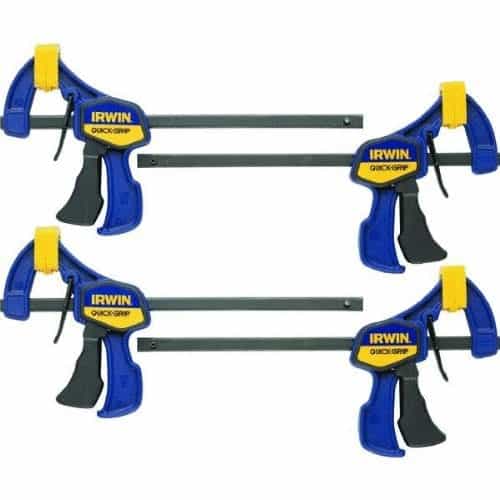 Crown Molding Tools:
Crown45 – used with a hand or mitre saw.
Kreg Crown Molding Template Finder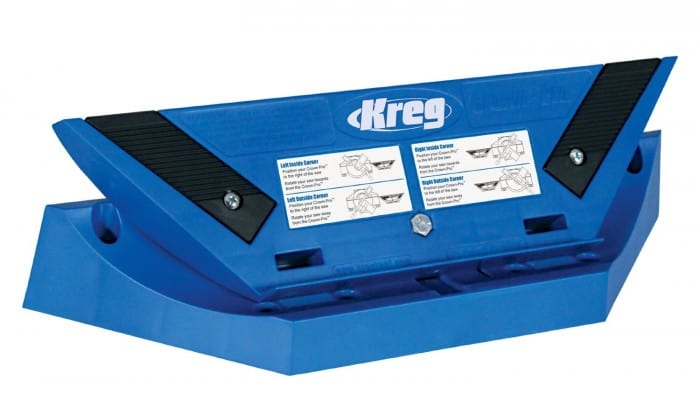 Need some more ideas? Here are a few additional links to some of our favorite tools.