* This post is sponsored by NewAir *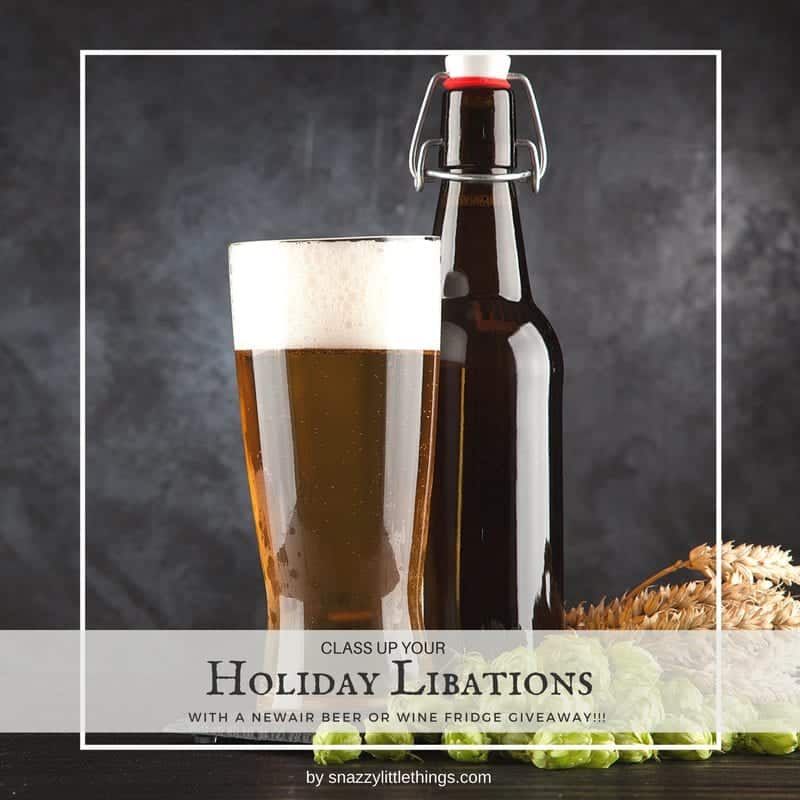 It's party season, and I love this time of year because we typically host two open houses. Our first during Halloween where we gather at our house for a huge group trick or treat. We grown-ups sit in the driveway around a fire pit and hand out candy to the little ones.
Our second open house is in early December which is our "big bash" every year.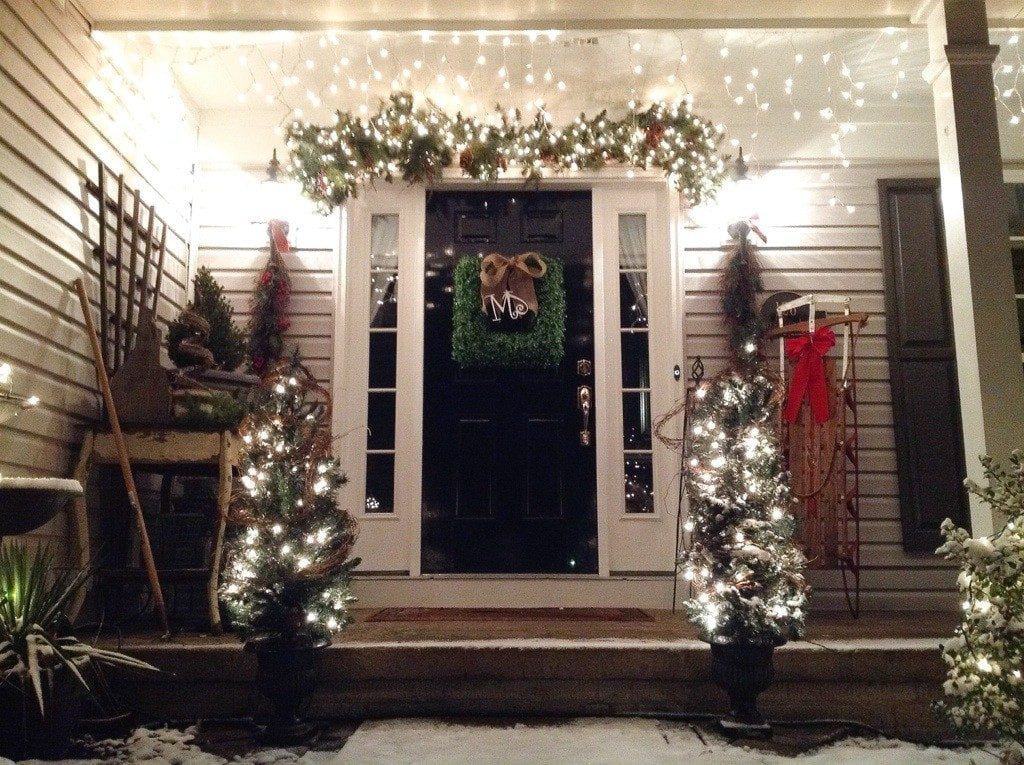 Without fail, our generous friends bring gorgeously gifted wines and craft beer. We are in love with fruit beer that's not too sweet. I love some of the newer fall ales that have come out, including the cranberry pumpkin beer.  During the holidays, we love rieslings, but we also love warmed, spiced wines. There is one in particular made in New York — it's a holiday wine by Mazza Wineries–let me know if you are able to find it in your area, and when you give it a try…think of us!
I'd like to say that we keep a collection of fine wines or beer on-hand, and have a gorgeous storage solution (or tasting room).
Nope.
Let's get real. Wine or beer is a "special occasion libation" in our home. We run to the drug store minutes before our party and end up serving any gifted wines and beer immediately to our guests.
This is because we lack storage space in our fridge for anything beyond food.
Our friends know this. They also know that our typical classy beverage solution is an old washtub filled with ice outside the front door. Even classier? We'd just put beer on the deck…(right next to the boxed wine, of course!)  They know where to go 🙂
It doesn't take long before we break out the karaoke…
"...96 cans of beer on the wall…"
Well, guess what???
We just upgraded! Our friends no longer have to meander out into the cold, dark winter to get their drinks. Our NewAir ABR-960 beer fridge has arrived, and it's a game changer!
We chose this because we LOVE these features:
It's SUPER quiet!

It has a LOCK (hello, teens. We're onto you 😉 )
A great solution for any canned beverage (not just beer)

It holds up to 96 cans!

Slide-out racks, to make your beverage selection easier. 

High tech, digital controls, which allow you to adjust the temperature (we like our beer ice cold).

Love the stainless steel door trim design & sleek silver handle
Learn more about NewAir:
ENTER TO WIN YOUR VERY OWN NewAir FRIDGE:
New you can upgrade your holiday entertaining, too, by entering to win a NewAir fridge below!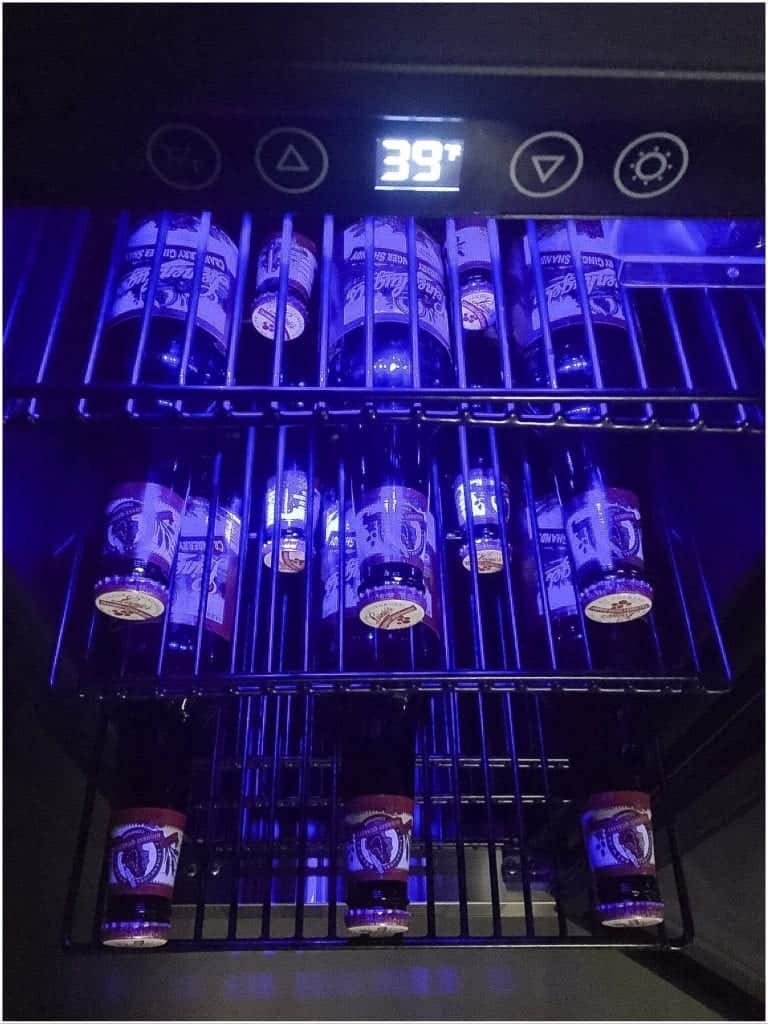 In the comments below, I'd love it if you can recommend your favorite beer or wine….we'll start stockpiling with your favorites in time for our next gathering. It's like having our own little tasting party — and I will be sure to toast you throughout the holiday!!!
Good luck to all of you!  We will announce the winner (in partnership with NewAir) very soon!
PIN IT!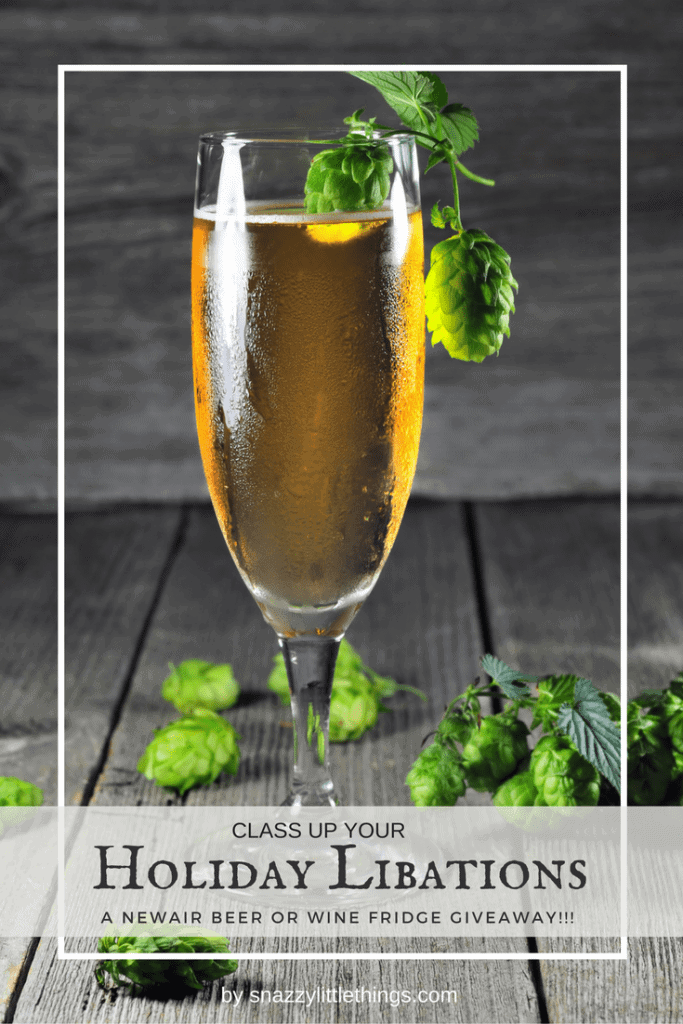 Cheers!