How to Grow Blog Traffic in 2020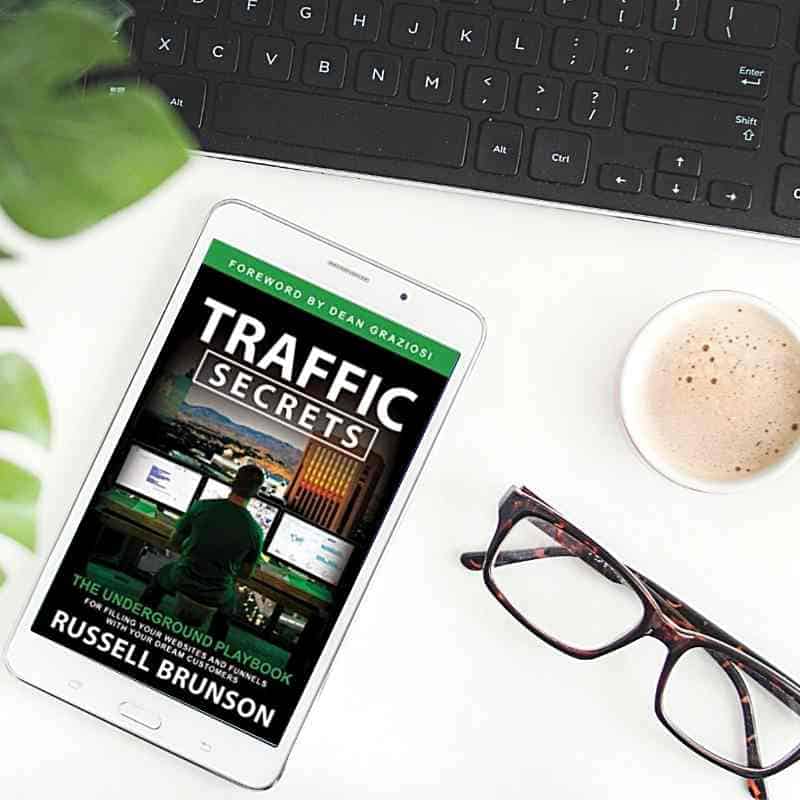 You've created a perfect website, you've written beautiful content and you've created a product offer. You've established your branding, your logo and your email newsletter. But, ultimately….who is your ideal customer? Will they know, like and trust you? And ultimately…will they buy from you? If you haven't figured out how to identify and attract your ideal customers and send them down a journey to become acquainted with your business, your products simply won't sell.
20 Secrets to Growing Your Traffic and Business
I'm thrilled to have been invited by Russell Brunson to assist in the launch of his new book Traffic Secrets: The Underground Playbook for Filling Your Websites and Funnels with Your Dream Customers. Russell is the best selling author and CEO of a $100m company ClickFunnels.
I'm a serial learner, this is a MUST for me in order to provide timely advice to my social media clients. In Traffic Secrets, Russell provides 20 of his proven "secrets" shared in individual chapters filled with strategic marketing ideas to help you increase your revenues. He helps you establish your hook, your offer, and ad strategies to attract a consistent flow of new customers to your website.
Sample of chapters found in "Traffic Secrets"
Finding out where your dream customers are hanging out
Developing your offer, one that your dream customers can't ignore
Developing your email list and how to sell to them
Developing follow up funnels (a weak area in my own business)
How to refill your funnel with new, ideal clients
Paid ad strategies
Instagram Growth Hacking
…and so much more!
Russell offers posting tips for all social media platforms and teaches you how to apply these advanced strategies. I have read, then re-read several chapters to just understand Russell's approach to marketing. You can learn more and buy the book, here.
A Strategic, Long-Term Traffic Model
Every year, tens of thousands of businesses start and fail because the entrepreneurs don't understand this one essential skill: the art and science of getting consumers to find you. The biggest problem that most entrepreneurs have isn't creating an amazing product or service; it's getting their future customers to discover that they even exist.
In his book, Brunson reveals the classic and foundational direct marketing techniques that will allow you to be at the front of new trends and see opportunities that are invisible to everyone else. Russell shares how to master evergreen traffic strategies in order to fill your website and funnels with your dream customers.
While this challenge is focused on people who are developing a product to sell, it can easily be used for influencers at any step in their journey.

What Russell Brunson knows about marketing is absolutely incredible. It covers strategies that will last way beyond Facebook, Google and other platforms. This book is a must-read for anyone in business.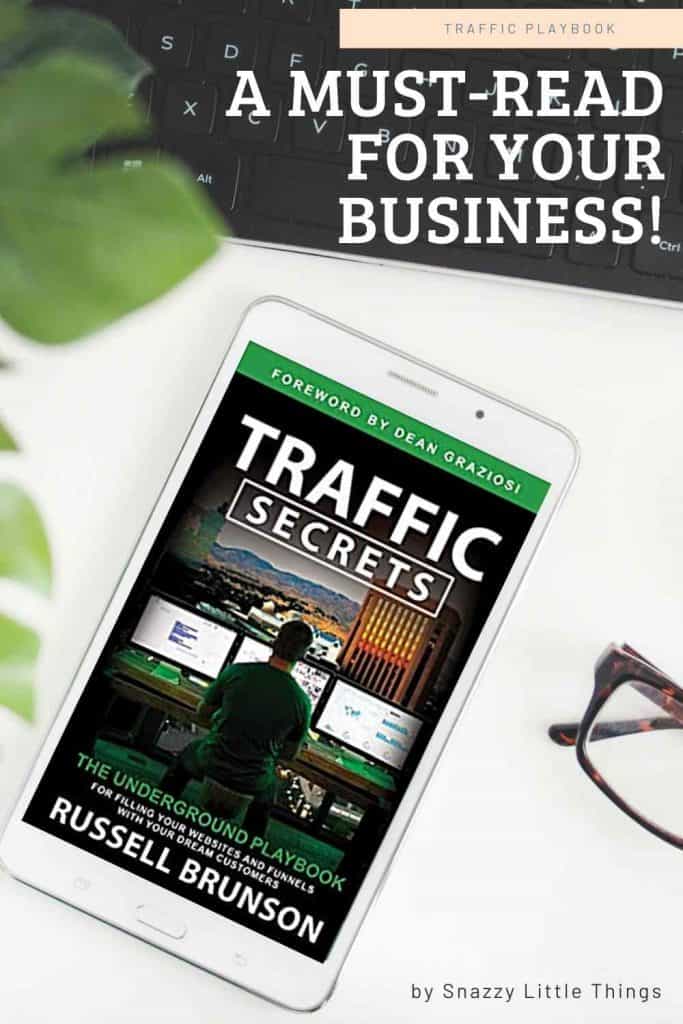 Traffic Secrets: The Underground Playbook for Filling Your Websites and Funnels with Your Dream Customers