I see that people are finding Snazzy Little Things after doing an "industrial decor" or "industrial basement" search. That's awesome, but the sad part is, this project has taken a very long time. So I thought I would share in this post an update of our industrial basement project. We are slowly finding items that will hopefully complete our industrial theme. 
Here is a picture that perfectly captures what we hope to accomplish in the basement…albeit, we are only "acquiring" pieces. Once I acquire all the pieces, I look forward to the day that I go crazy and decorate the heck out of it, and once I do, here is how I want it to look: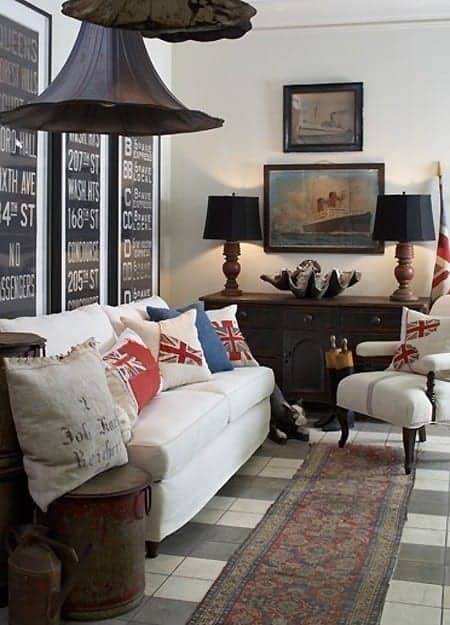 Photo courtesy of this site.
When we had the basement finished, we gained 880 additional square feet. So alas, we have a ways to go (still picking out our couch at this point). The space is pretty large and a tad overwhelming, so we have to think very hard on how to break up the room and with what furniture. So here are some things that we HAVE accomplished in order to pull off our rock & roll-industrial-opposite-of-the-french-country-upstairs-steampunk basement:
Painted our ceiling & did NOT carpet the floors (like the lawnchairs?):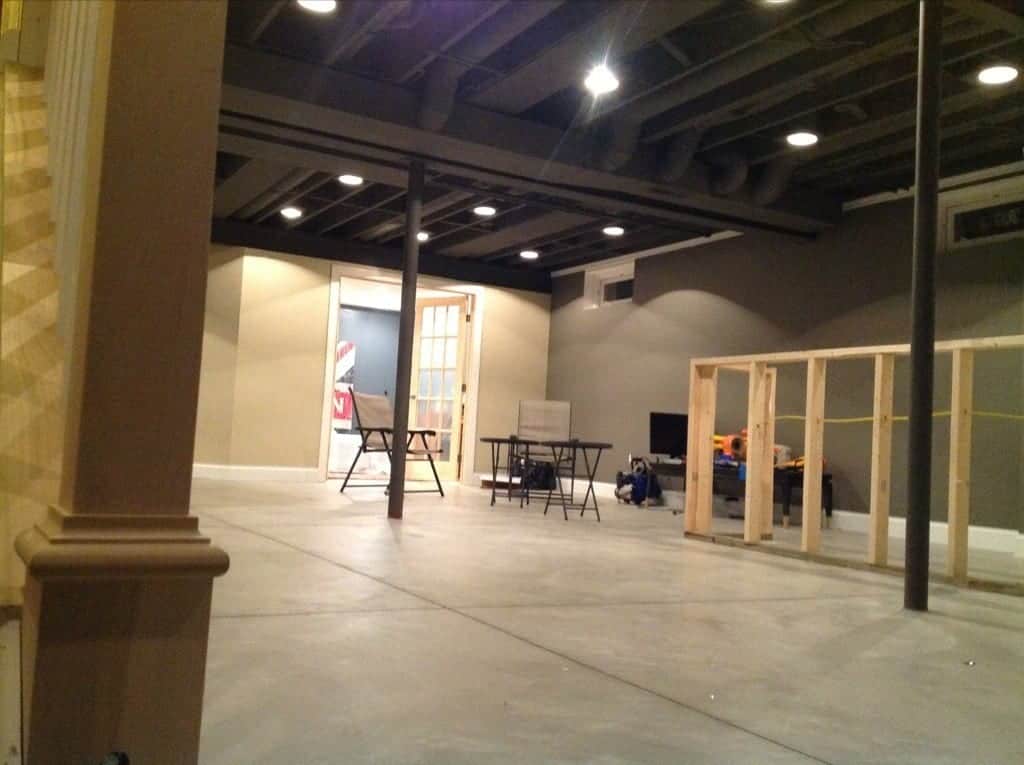 Got crafty with a shower curtain (turned this into a headboard for our guest room):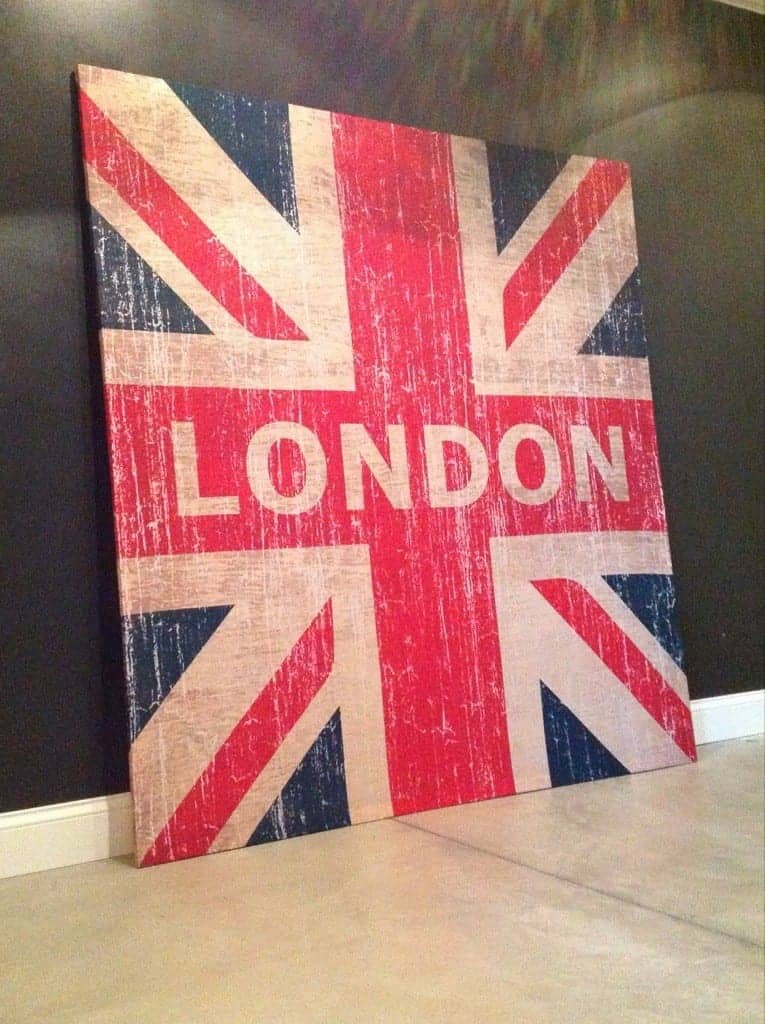 –and in case you're wondering why the Union Jack thing? Well, we have a collection of signed albums by some of our favorite Brit rock bands (The Who, for example) that we hope to display in some fun fashion.
Acquiring novelty items & antiques: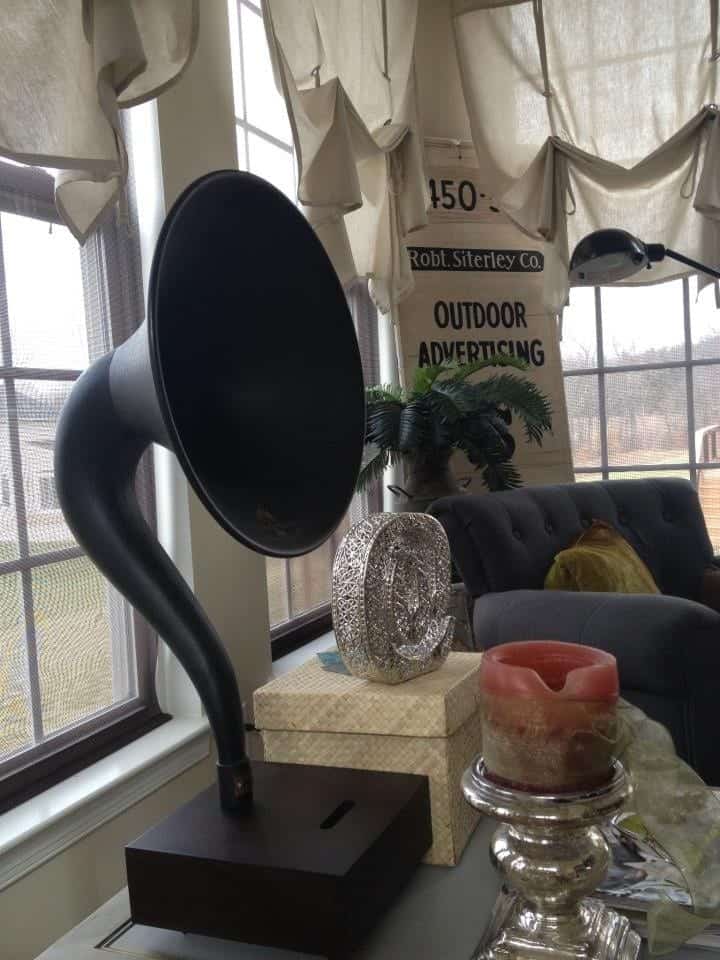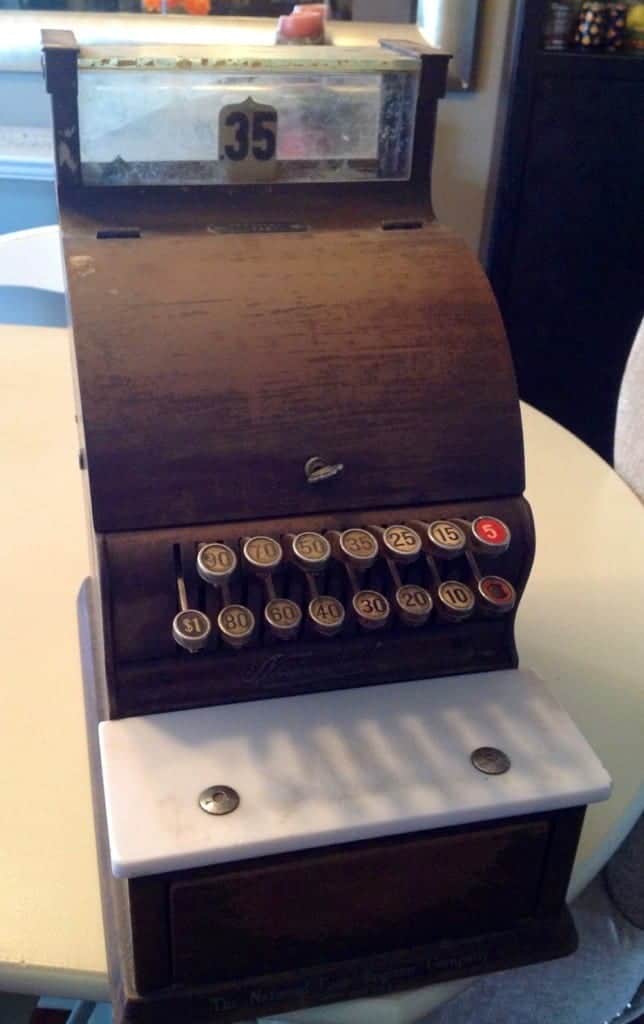 Nearly finished the full bath in the basement: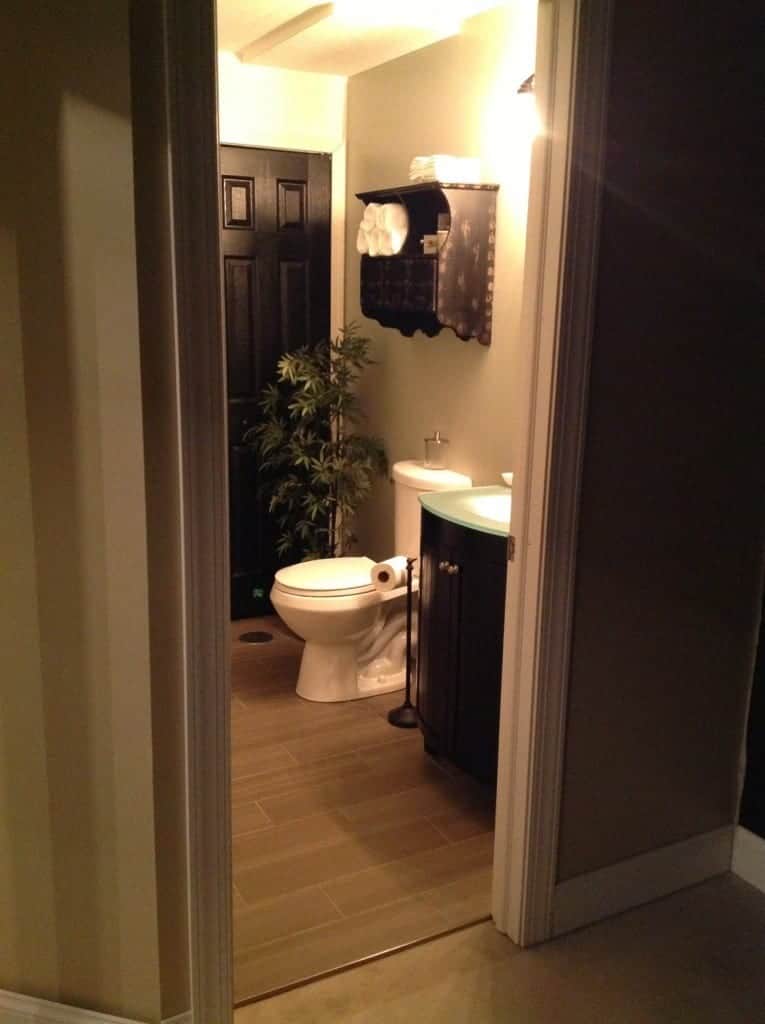 Here is our newest piece we purchased in June, a buffet that will be our entertainment center: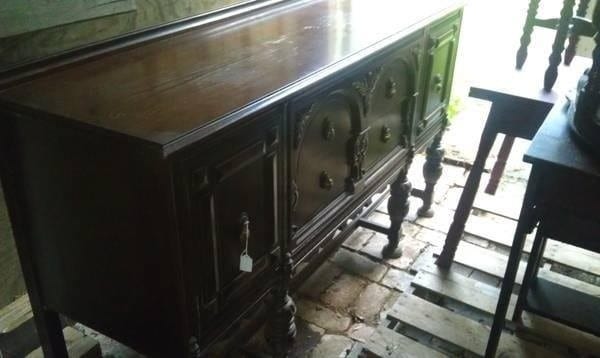 Here is what is left on our "to-do" list:
1) Paint interior basement doors a shiny black
2) Buy a couch or two (hopefully THIS weekend). Possibly red?
3) Large area rug
4) Stain the concrete floor
5) Make curtains for everything! That means, picking fabric or special order
6) Refinish the library chair that is "in progress" pictured above
7) Create pipefitting industrial distressed shelving. Stylize it (the fun part)
8) FINISH THE BAR
9) Paint stair treads with deck stain for a rustic finish, stencil risers
10) Frame all the album covers
11) PILLOWS!
12) PLANTS!
13) LIGHTS!
Not overwhelming at all…but it has been a labour of love.
Cheers!