Crushing on Joanna Gaines Furniture + about my old couch
I've been itching to check out Joanna Gaines furniture line. I'm sure you've heard of her new collection called Magnolia Home Furniture, right???  I feel like I'm the last person on earth to have actually seen it in person. With the nice weather we had this weekend, I finally located the retailers that carry Magnolia it in my area so that I might bring a little piece of Waco, TX home with me.
As much as I love Joanna and her work, I share her mindset in that I need to curate, repurpose and collect my way to a furnished home. So in that sense, Joanna is such an inspiration and I'll always love the Magnolia brand and how it all started. Like her, I enjoy the thrill of the hunt more than anything! I'm at a point where if I buy a piece of furniture it's because I plan to repurpose and sell it, or it's because it's so unique that I can't let it go.
In fact, our old couch is one of those items and it's creeping up on my DIY list…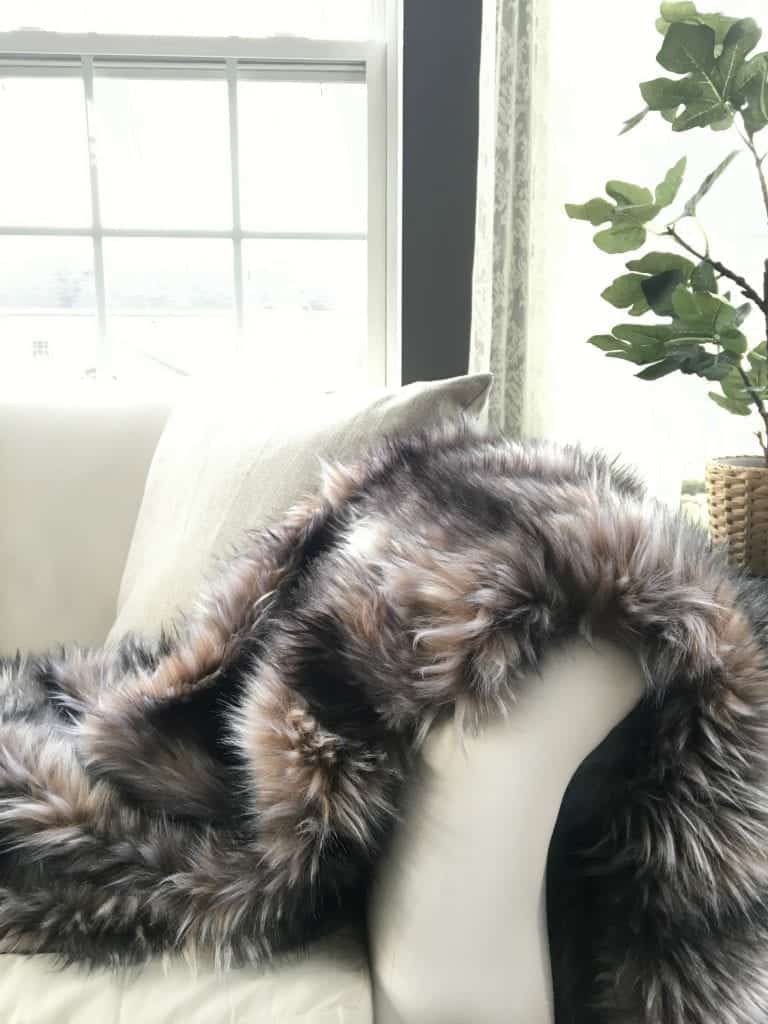 About this couch — this old thing deserves my time and attention. It's the couch I put on a payment plan back when I was single and the kids were tiny. I've removed original slipcover which was torn years ago, so another sewing project is in my future. Sewing is such a daunting task to me and I lose my nerve and avoid it for as long as I can.  I'm pretty sure many of you share this sentiment but, I get heart palpitations just thinking about it! Check out this post for some slipcover envy, and this also serves as my inspiration photo…I hope my couch will look something like this someday.
Joanna Gaines Furniture
Magnolia Homes Furniture at Value City
So is here is what I saw on my little outing this weekend…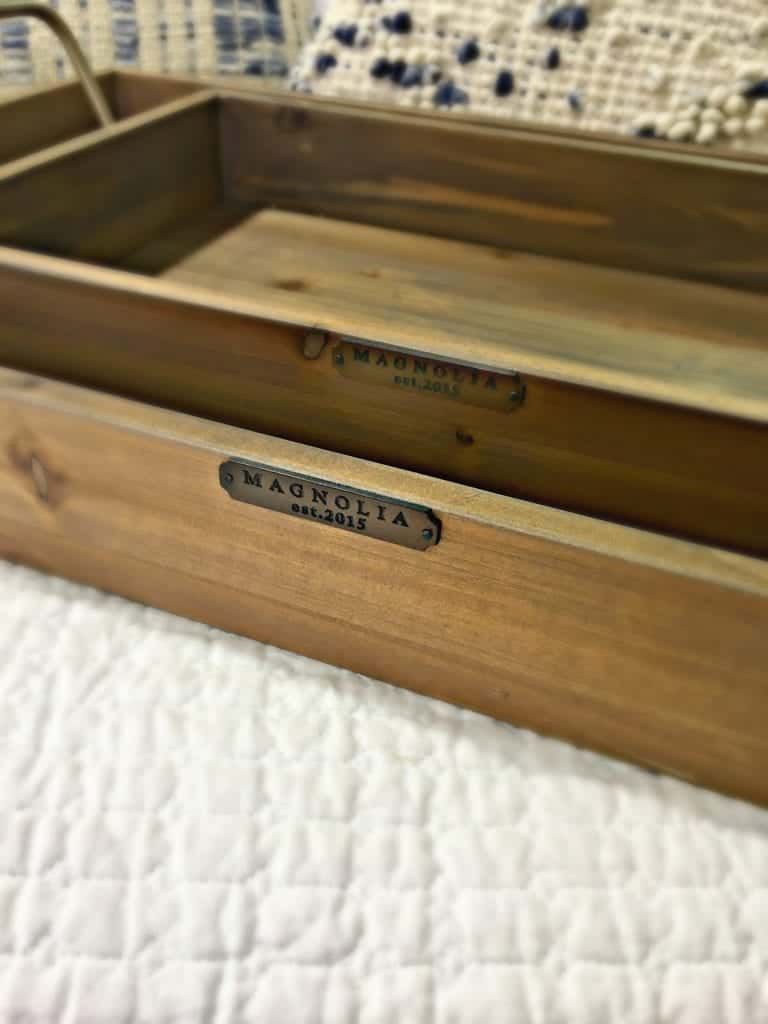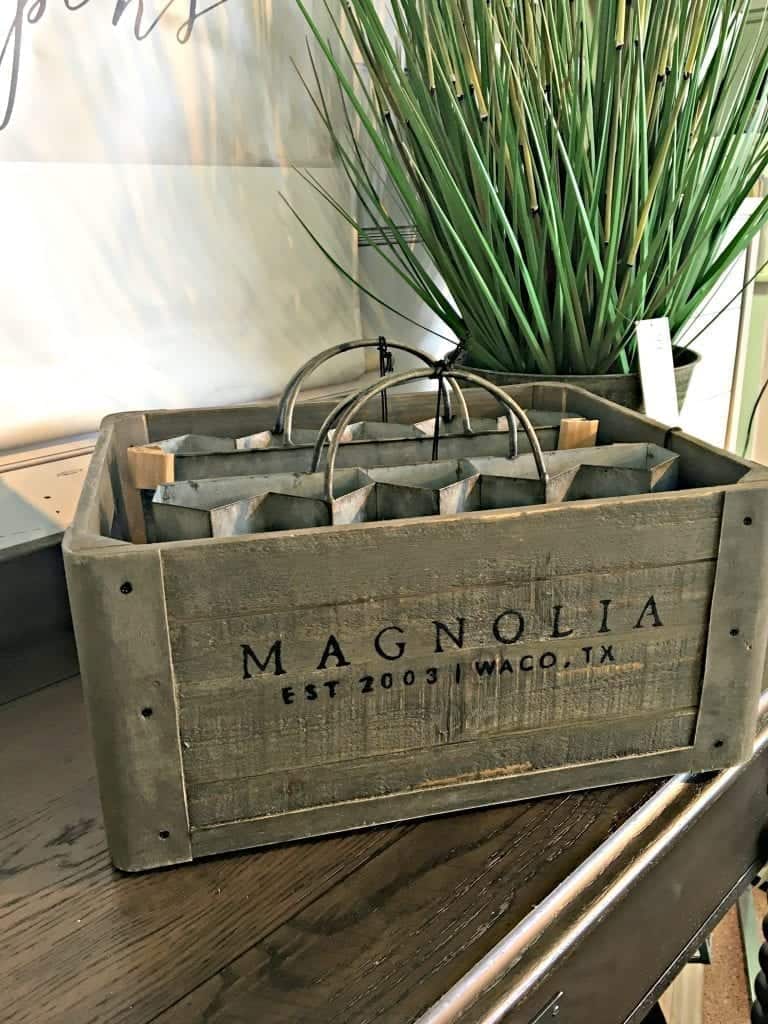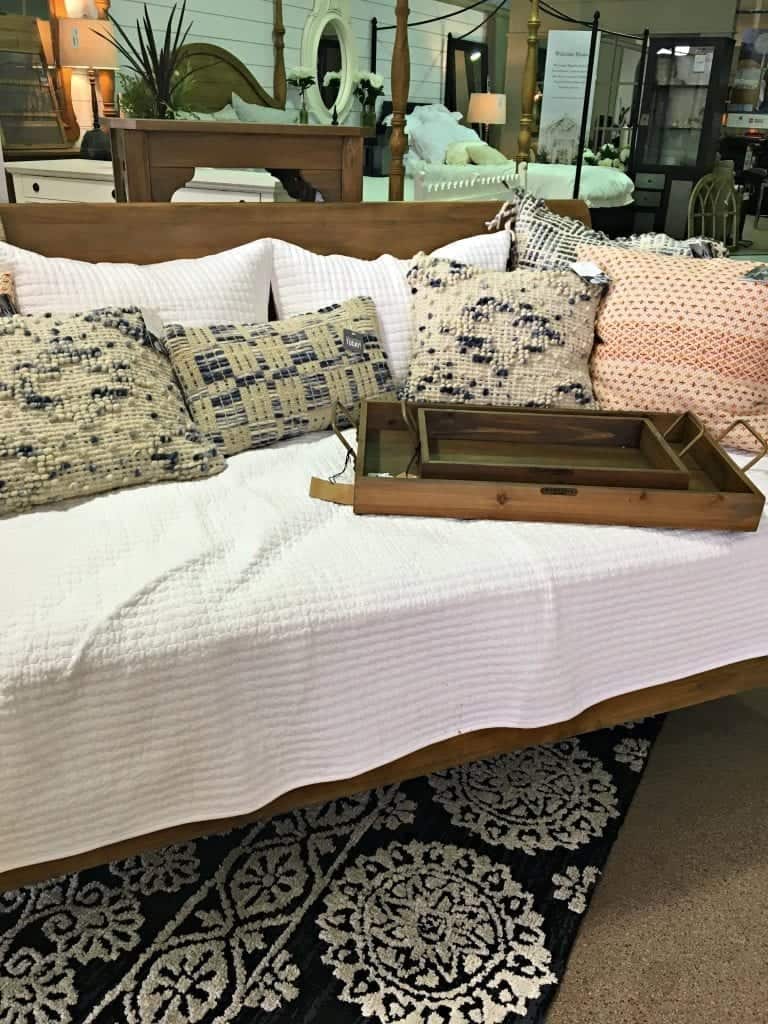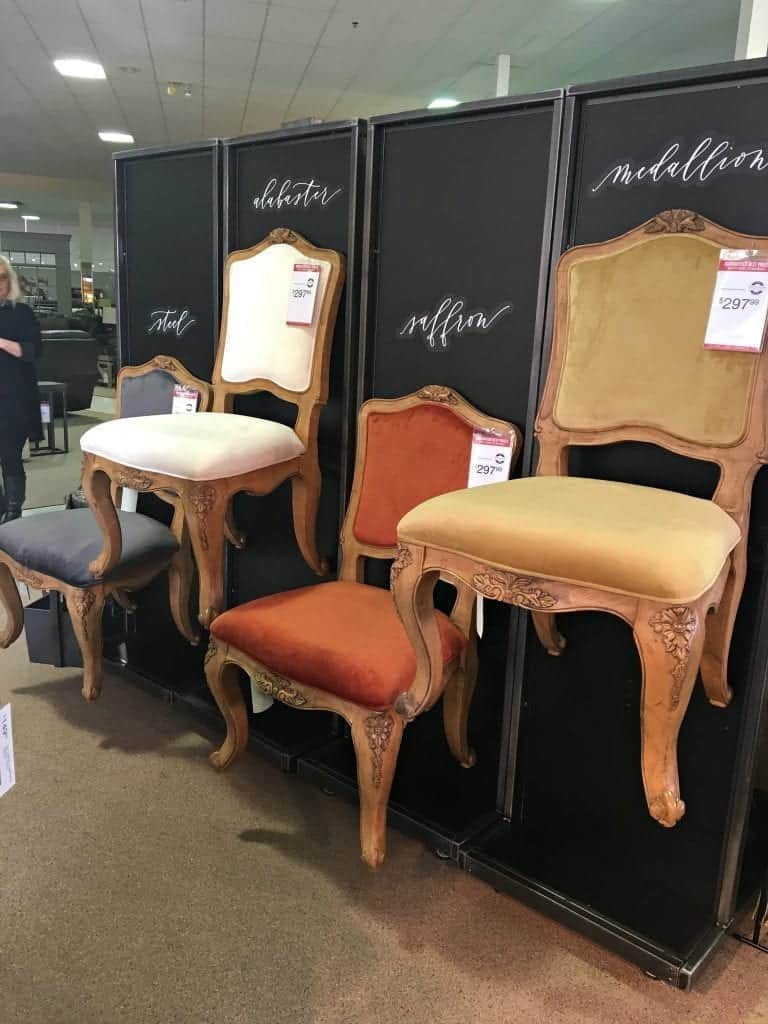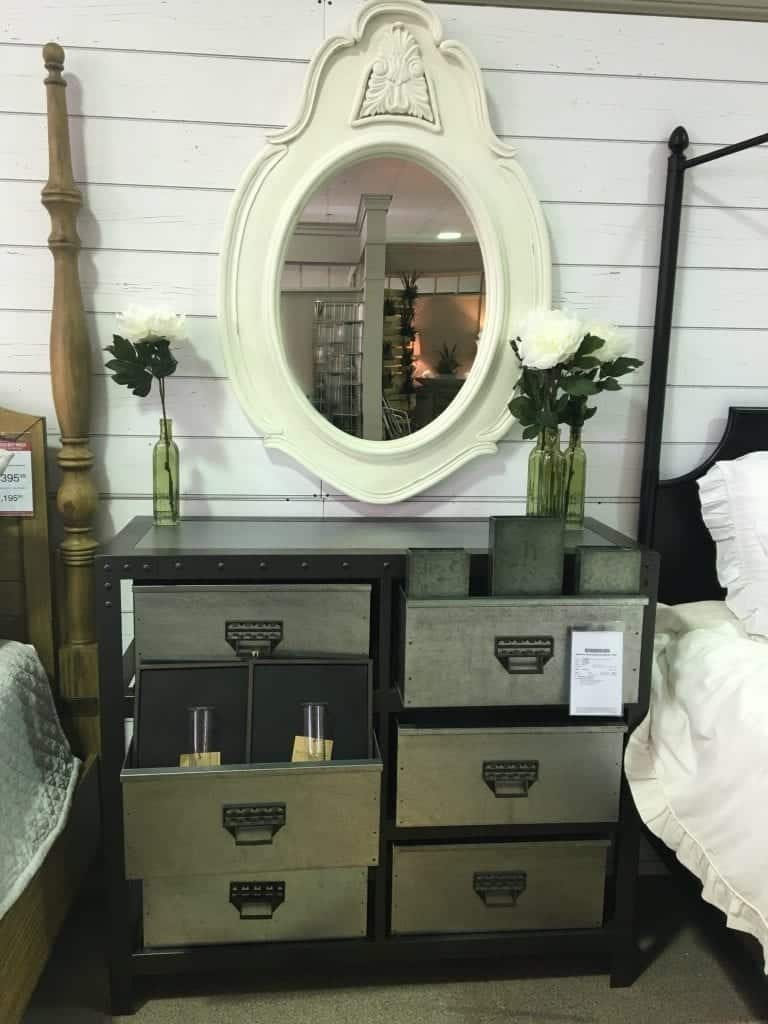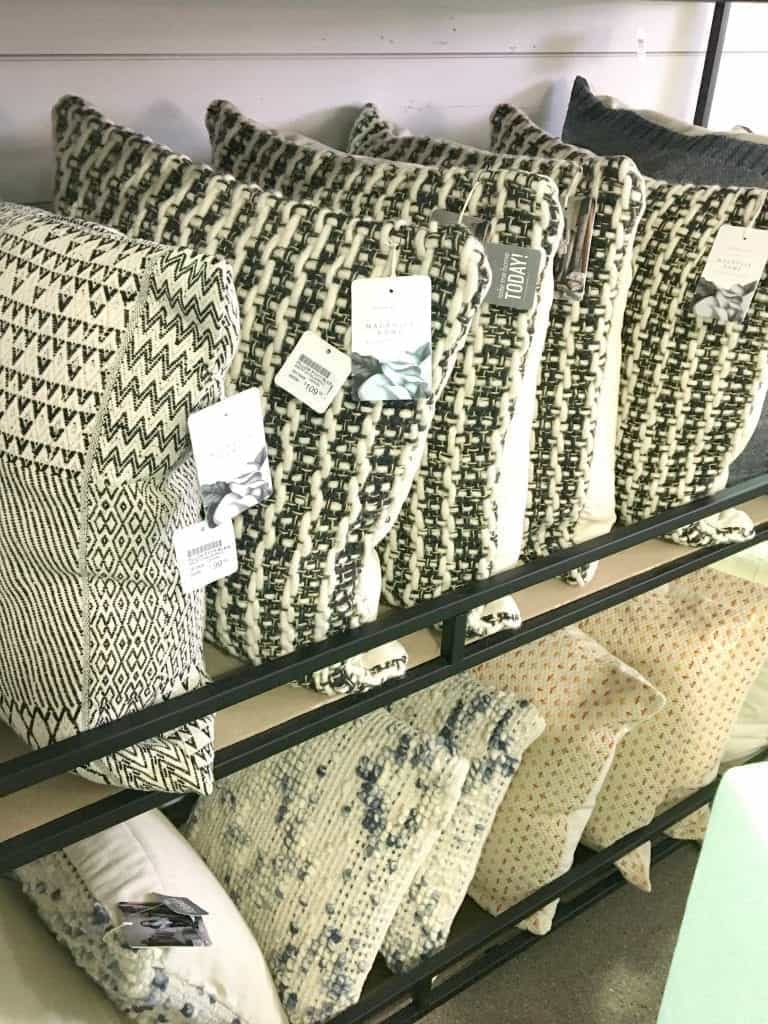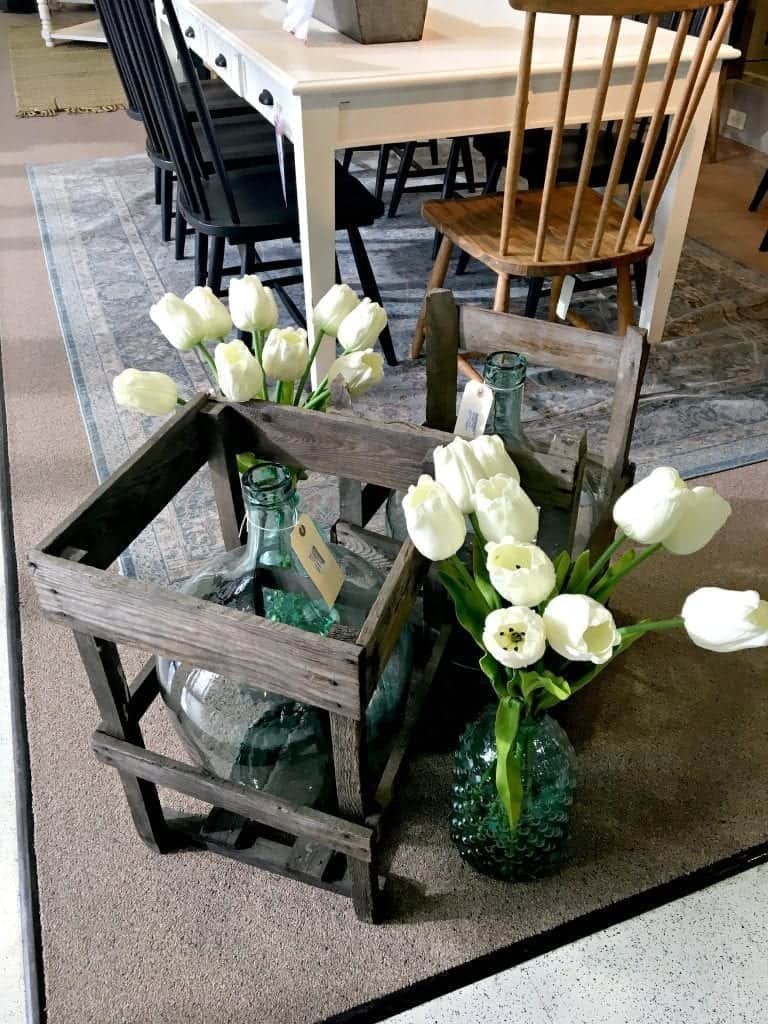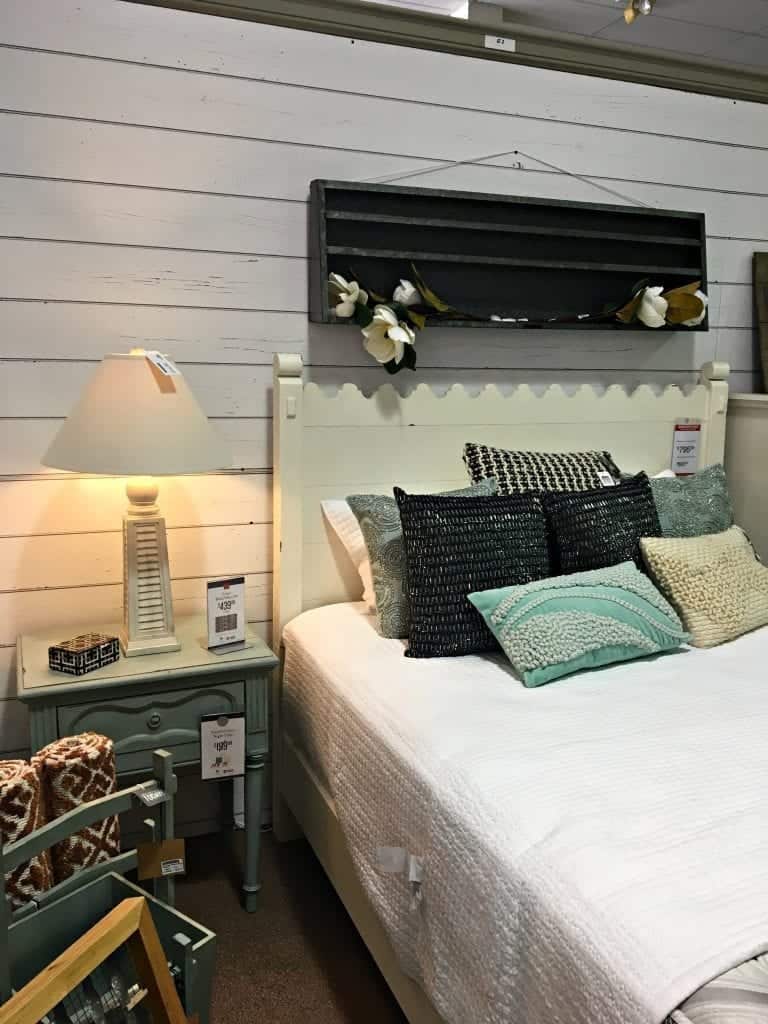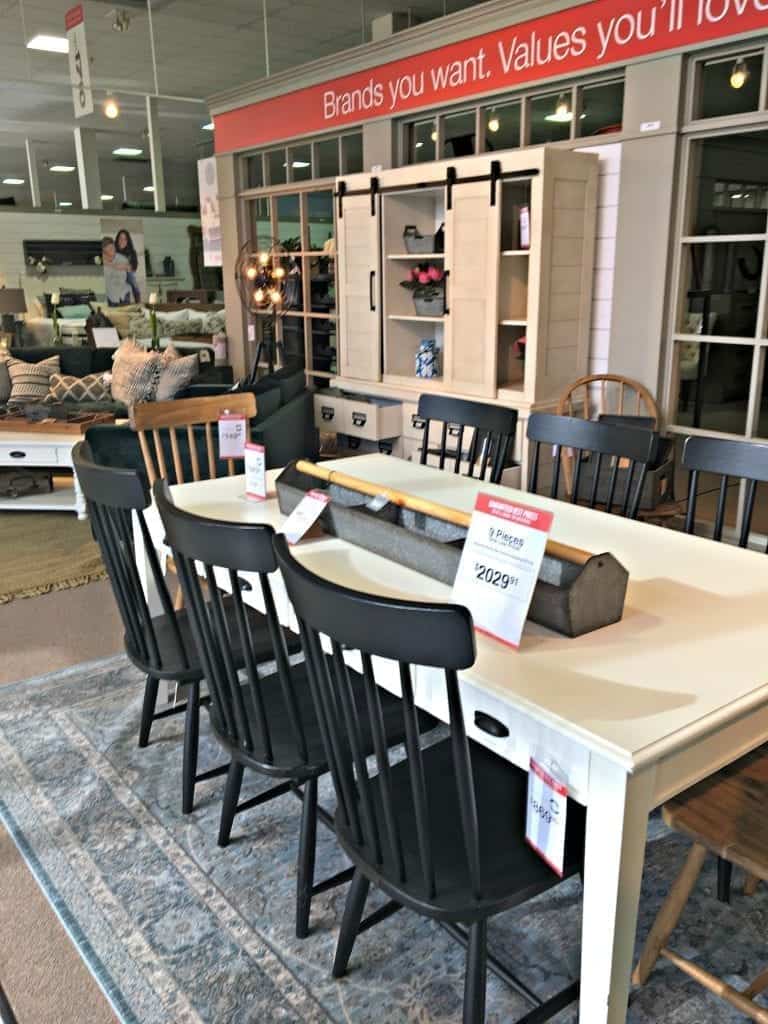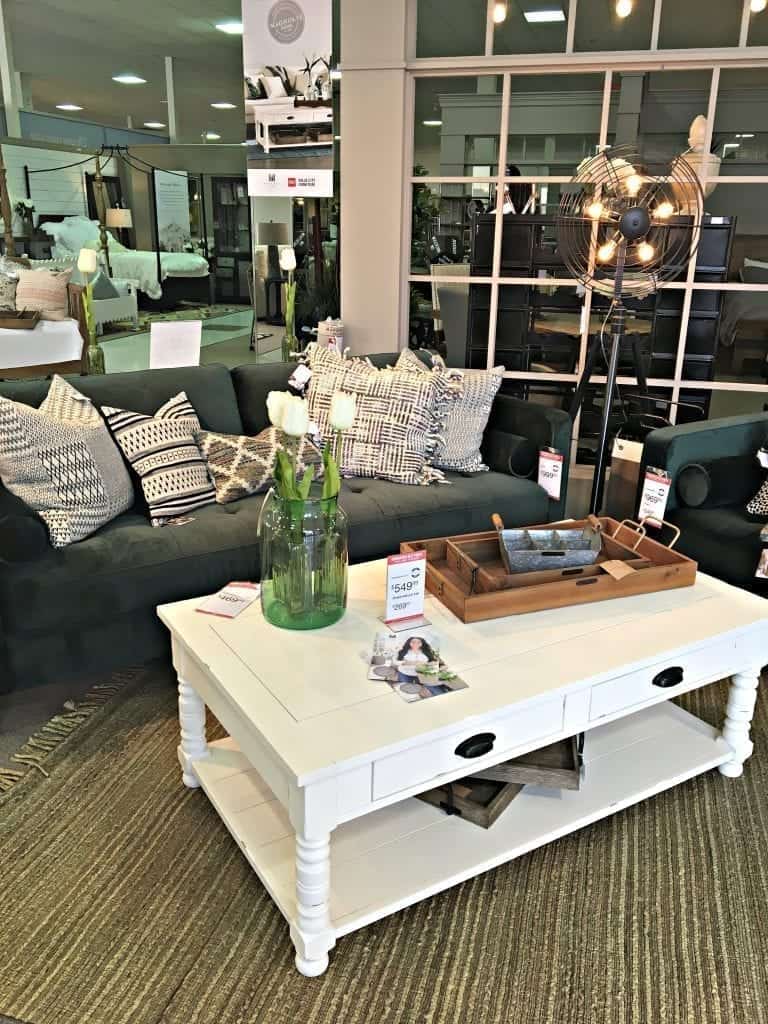 Ahhh, to buy new furniture would be great, but as I've mentioned, we are tightening our budget and living without clutter this year – and this means not having too much furniture, too. So I'll have you know that I didn't buy a thing! Not that I wasn't tempted, it's just out of my budget. So what did you think?  Have you taken the Magnolia plunge yet?
Now…back to that old couch…
It's been around for 10 years…but eventually, we had to get rid of the old cushions (imagine that!)
I miss that gorgeous, pale blue fabric (and that cute little diaper butt!) Ah, the memories our furniture keeps.
I love the shape of this couch and the "bones" are great, so I'll try to take the plunge and sew a new slipcover. Until then, I'm freshening it up a bit and purchased some things on Amazon to make it look a bit more presentable.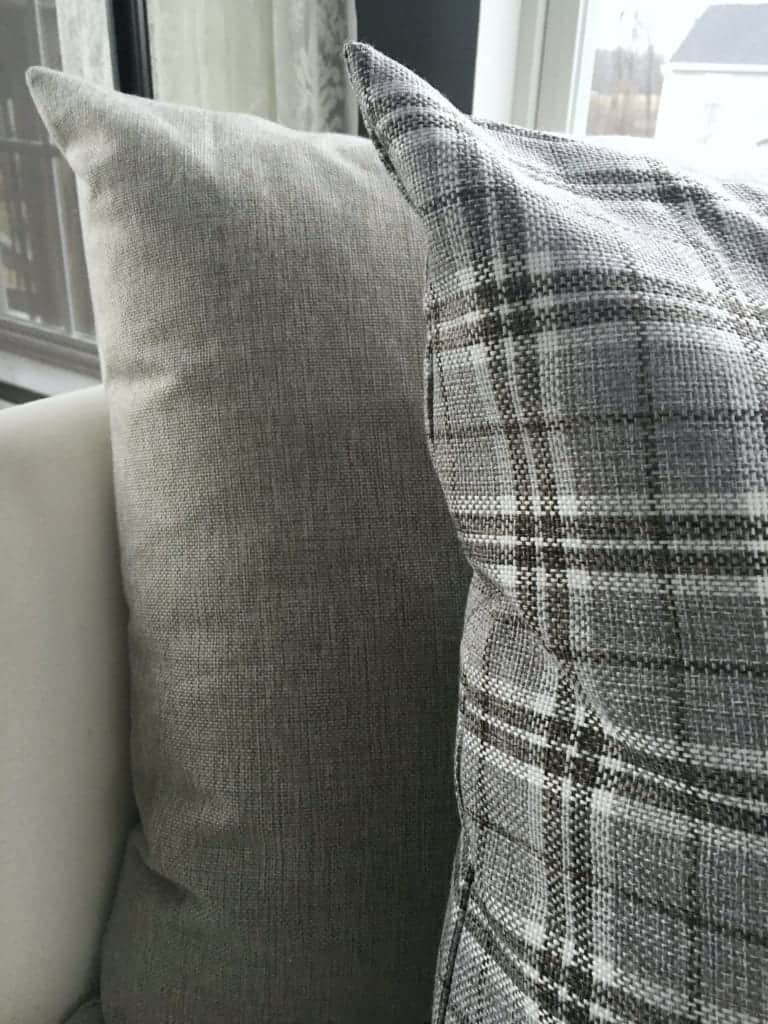 New pillows and shams – a very quick and inexpensive repurpose! We'll also give it a good steam cleaning.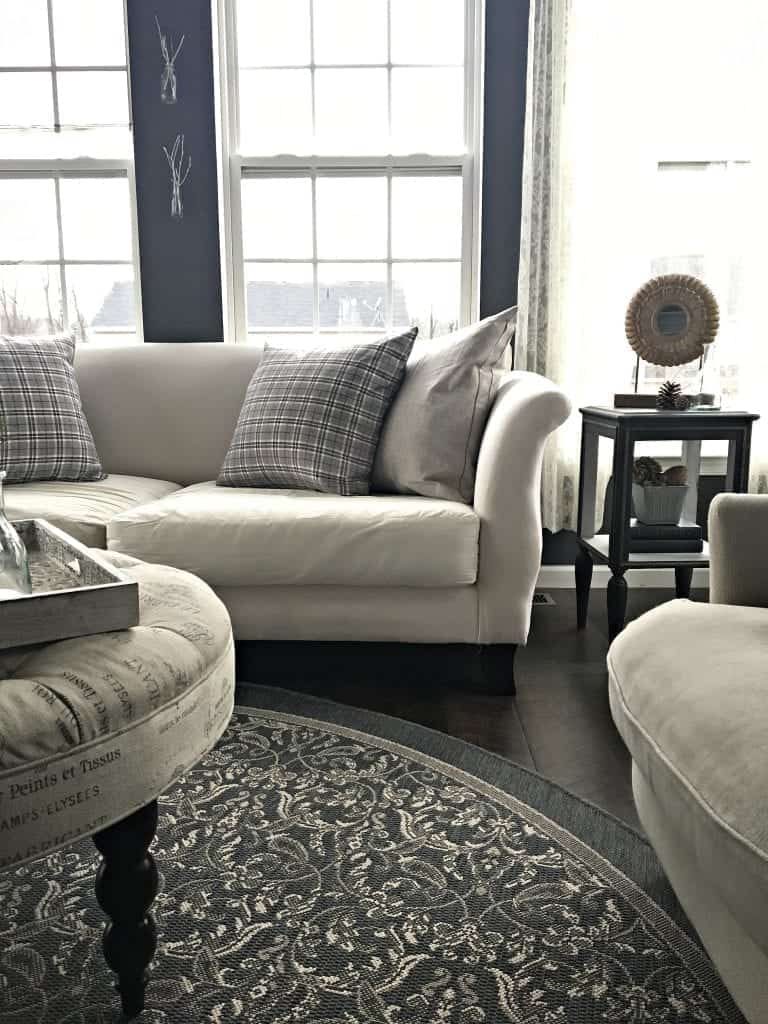 So with the new euro pillows and shams, I can enjoy seasonal changes and not get locked into a pattern or style.  Here are a few similar items if you're inclined to make some changes to your own couch (affiliate links included):
I also stepped out of my normal decorating motif and bought something a little fun, and I can't wait to find a place for it: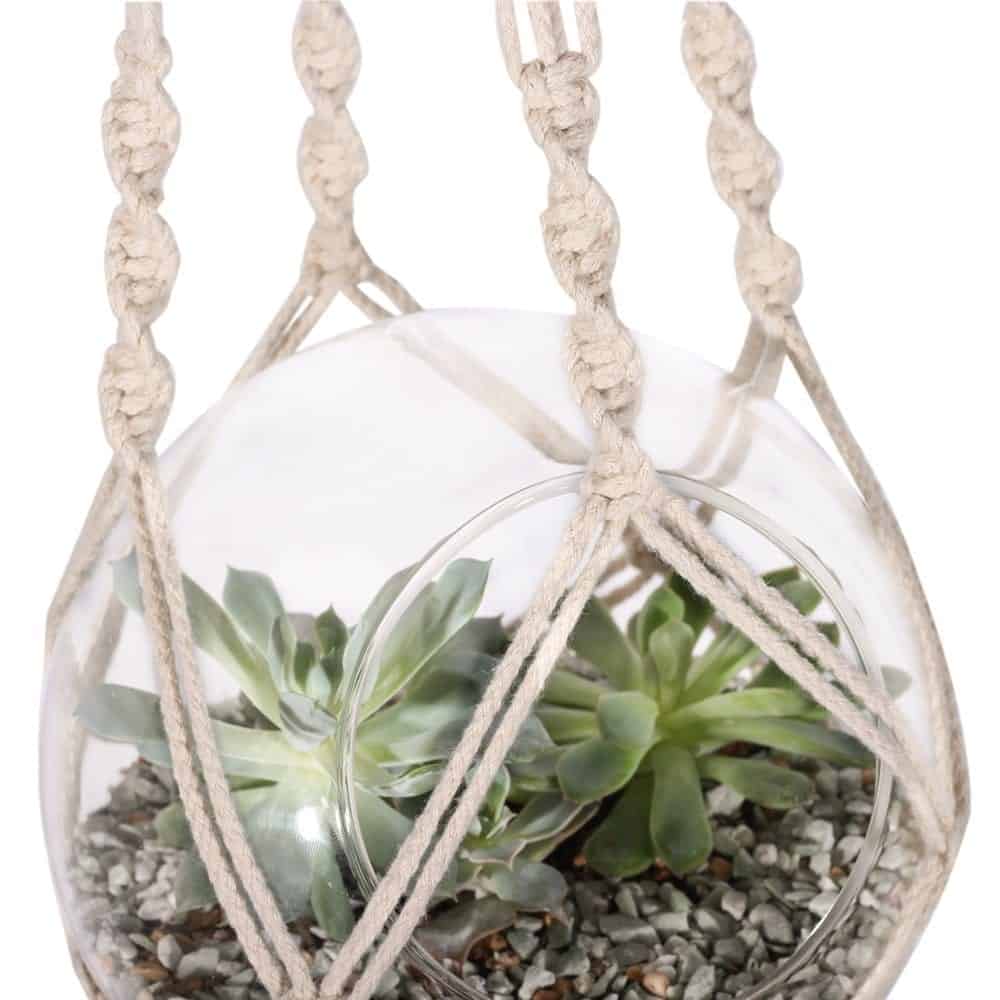 Sometimes it's not easy to convince myself to take the less expensive route — but I just can't part with our old couch. Not yet!