If there is a way to mix "junque" with glam or modern decor, I'm determined to figure it out.  I started out with everything new, but now I'm starting to embrace chippy, more rustic decor.
I'm kind of having fun with it.
Industrial locker baskets, mixed with a 100 year old bench…mixed with silky curtains from Bed Bath and Beyond. The baskets are used for my kids' library books, they tend to lie on the floor in the office to do homework: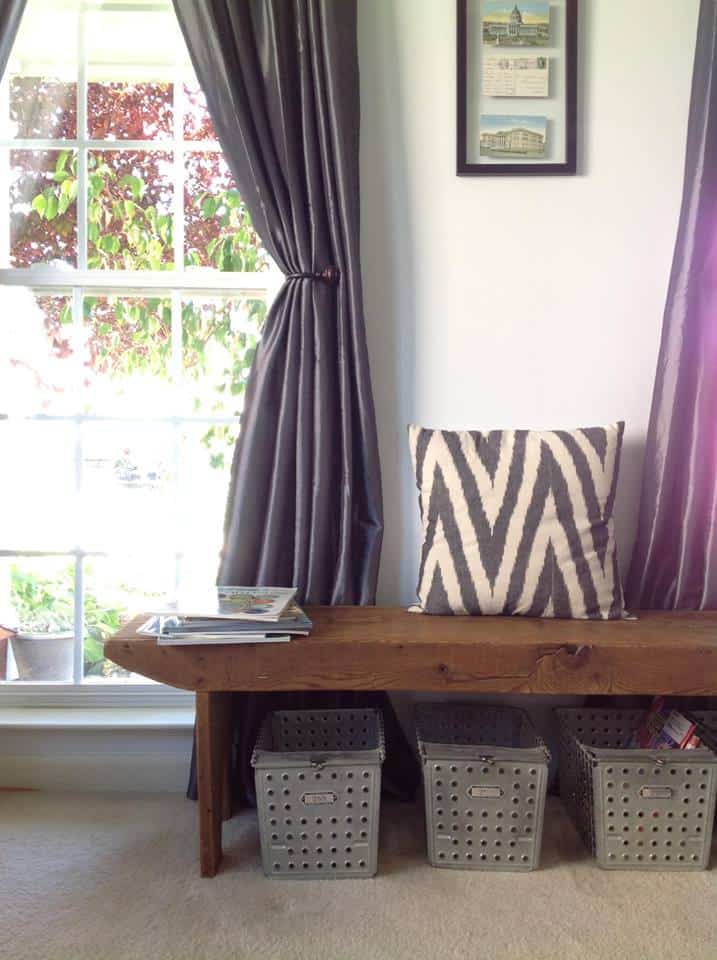 I think the traditional junkers wouldn't agree, and the more glammy decorators would probably cringe. But, this is my style.
Putting old burlap on my high-gloss desk in my office. I like some of the older, rusty things, and found a way to work it in.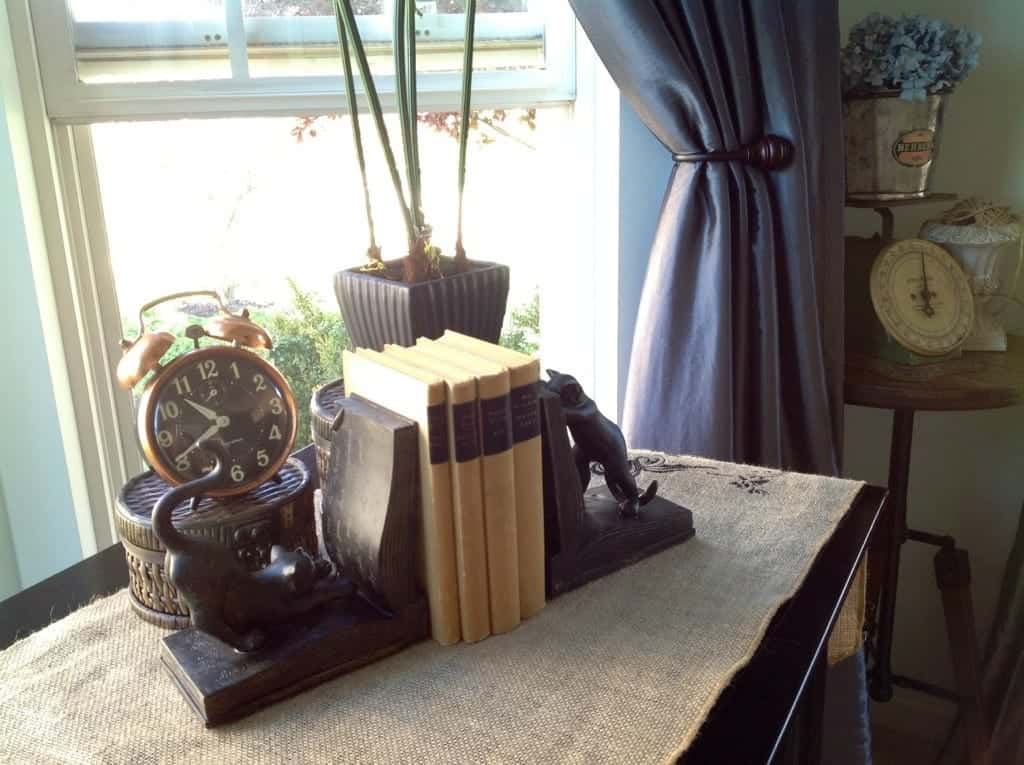 In the same room, I added some additional junque accents on an industrial table: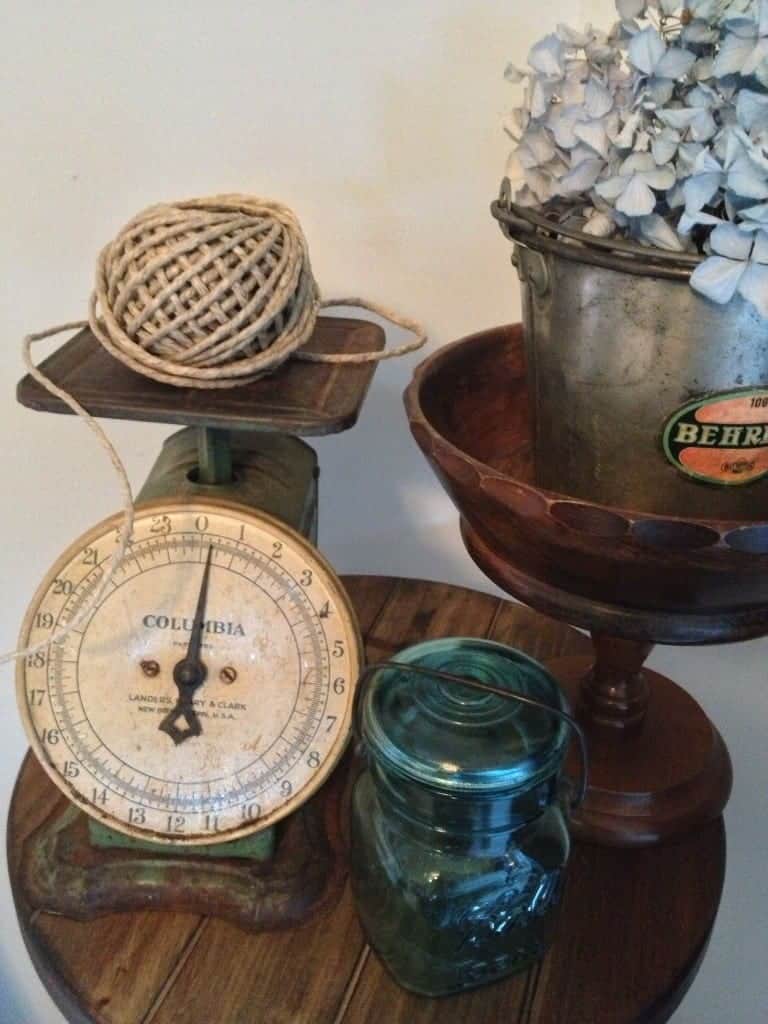 How do you mix all of the cool trends into your house?
What trends do you completely avoid?
Which trends do you WISH you could adopt, but it would mean a total revamp of all of the furniture in your house?