Leaded Glass Windows Project
Leaded glass is a common phrase for what actually is called leadlight glass. We scored 9 vintage leaded glass cabinets for only $50. Here is our plan to give them a second life!
Our family room transformation has been slow as we decide the best way to configure this space. Aside from painting the room white and changing the mantel color not much has changed. You can see all of our family room projects to-date here. I still have a lot of big ideas for this space!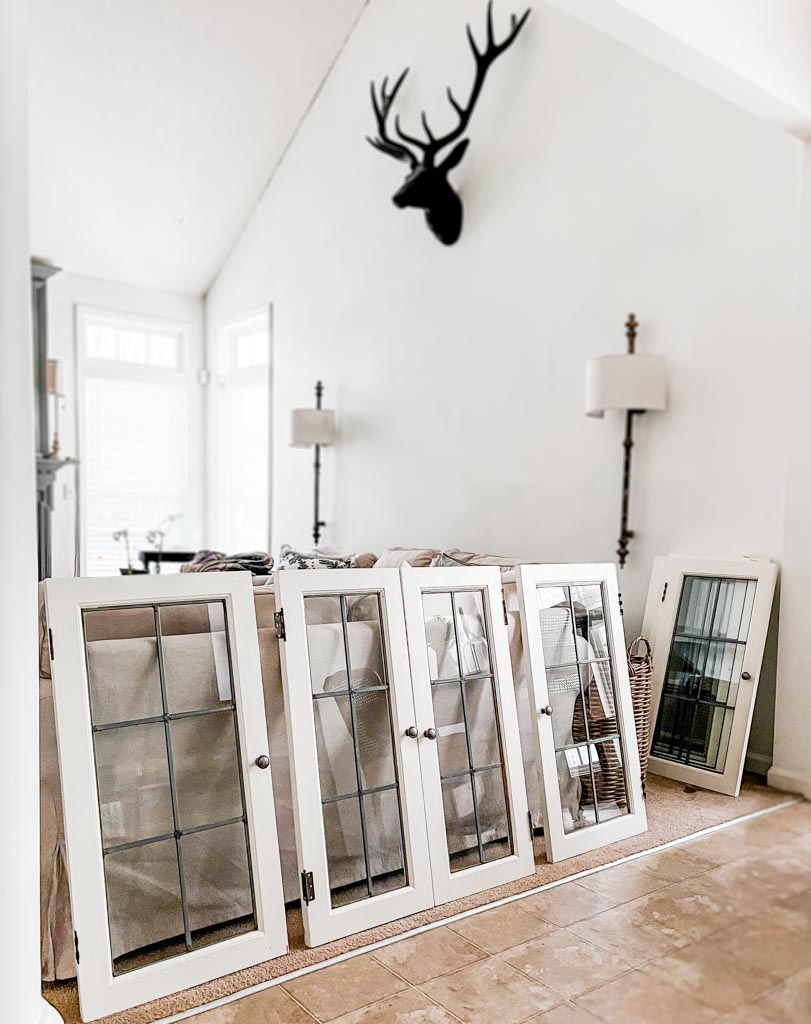 Then I found these beautiful leaded glass cabinets on Facebook Marketplace for $50. Finally, the architectural element I've been waiting for! If you remember, I made my own faux leaded glass cabinets in our last house. But I love that these are authentic, and in perfect condition! So, what's our plan?
The answer: build a PONY WALL
A pony wall (or half wall) to create a beautiful architectural divide between our dinette and living area. By incorporating the leaded glass cabinets into a pony wall, we can enclose the new built-ins in a stylish way plus gain both cabinet space and counter space. This will create a beautiful separation between the dinette and family room. This has always been dead space behind a couch, so this makes sense for us!
This will help us solve a few design dilemmas which I'll explain below.
Pony Walls Expand Storage
In our kitchen, we need more counter and tabletop space. A pony wall will allow us to have a nice serving space between the kitchen and family room (we love to entertain!) Plus we plan to remove some cabinetry in the kitchen (and will be losing storage). We aren't architects – just a couple who wants to make these rooms more cohesive and flow together while embracing a neoclassic look. Below is a picture of the listing photo before we moved in.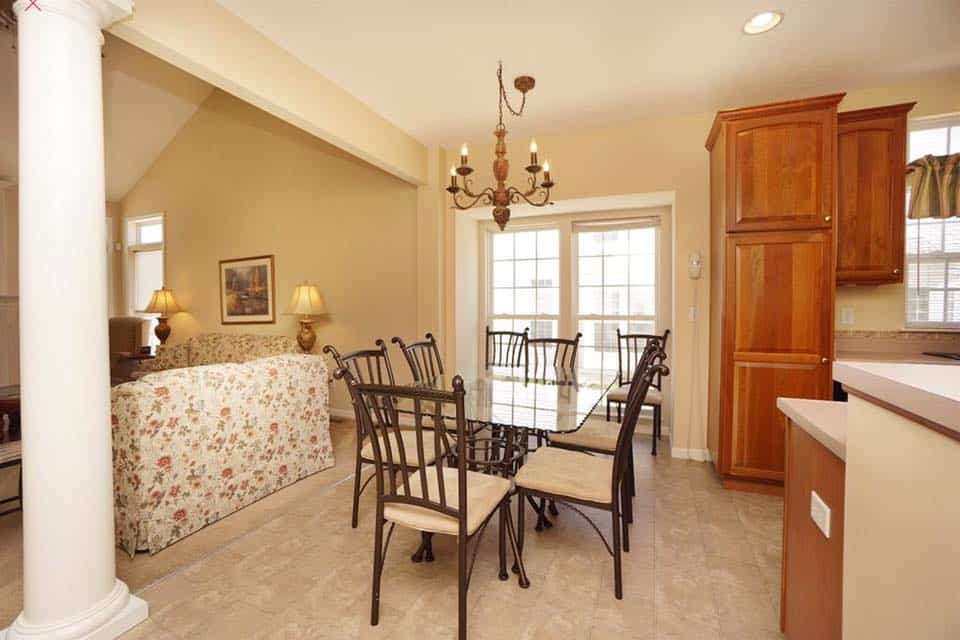 Add Architectural Elements
Leaded glass was very popular in Greek Revival, neoclassical houses. We agree that our interior leans toward neoclassical, and while our house isn't truly from that period, it will be fun adding those elements. By using the leaded glass cabinets in the pony wall, it will create the correct period looking built ins (at least we think so). Mark and I will also be making the round columns square and incorporating them into the design. Round is more period-accurate but we just prefer square pillars.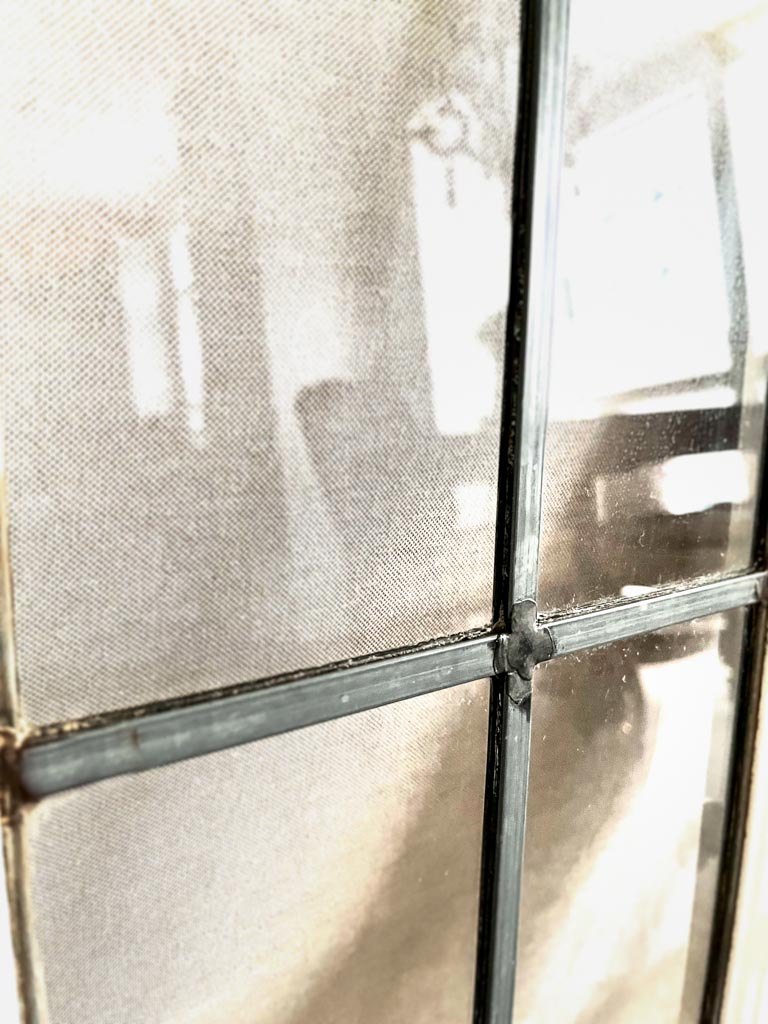 Make Our Kitchen Seem Bigger
Our our entire house is a long and narrow as well as open concept. This pony wall will help to connect these spaces, plus make sense out of a dead space behind the couch. More storage space in our kitchen is always a plus!
Add Flair with Cremone Bolts
I also purchased some beautiful Cremone bolt hardware from Amazon. So the plan is to give it a French industrial look. A perfect excuse to give it a tiny bit of modern French touches which I love!
New flooring will happen after this project and the kitchen island is redone. A new couch is coming since our current configuration is a bit awkward. More on that soon. We are shopping for a deeper couch and going to move our Ikea couches to our upstairs landing.
We are drawing up our plans and we've already purchased the wood. We will keep you posted on our progress!
See my previous Faux Leaded Glass project here!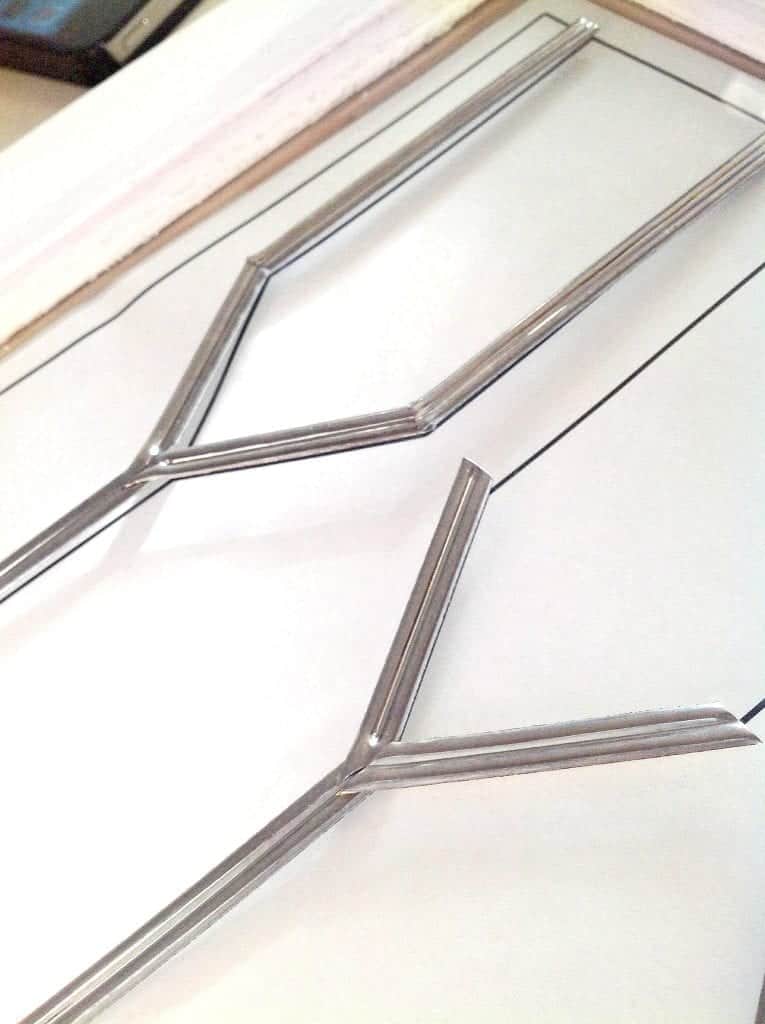 Progress updates are coming soon!