Industrial Lighting Upgrade Over the Mantel
This post is sponsored by National Builder Supply and my opinions are my own. I was compensated with product from Kichler Lighting.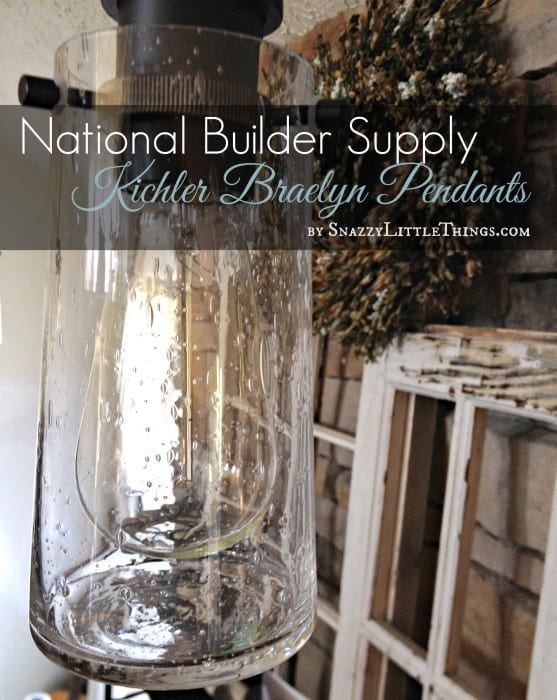 Above: My new Kichler Braelyn Pendants, from National Builder Supply. We LOVE them!
I would have never guessed that ten years after building my beloved home that I would be so nitpicky over it's original design.
But over time, my inner perfectionist reared her ugly head. Here are the things that I would have done differently ten years ago.
Stone fireplace. I wish I would have installed a white, wooden mantel instead of stone. This thought crosses my mind often. Maybe it's just because I'm ready to lighten up my house with whites.
Siding. Thank you, windstorms for showing me the not-so-cool side of homeownership my first year here. After the warranty expired.
Textured Ceilings – I do recall when skimcoat was considered a pain at one time too. So textured ceiling it was.
Purple Plum Trees – did you know that they have a short life span? Only now do I know this, after it's become one of the prettiest and largest trees in the neighborhood. This actually makes me a little sad. It's not doing too well.
Oak cabinetry–everywhere.  *sigh*
But there are easier fixes. Right? So you pick your battles. And here is what fell into the crosshairs.
These googley-eyed mantel lights that have been staring back at me.  For 10 years.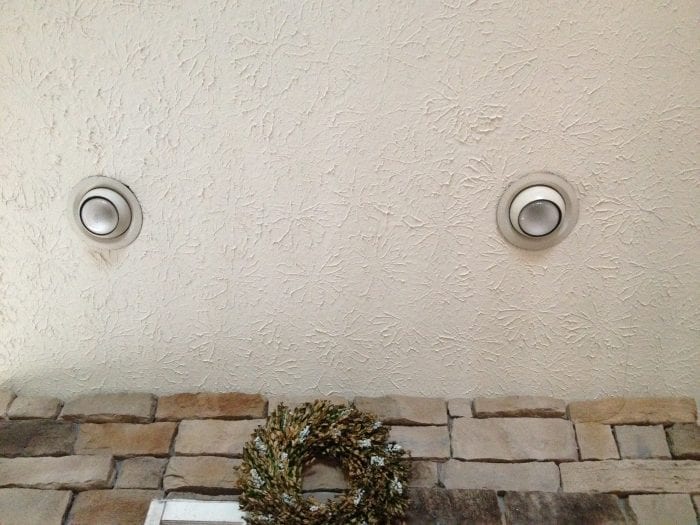 I see a face. Don't you? Or am I just paranoid? 
Never once did I tell my kids about my hidden talent for seeing faces in everything. Even on cars. But one day, Avery said, "doesn't that car looks happy?" It was that moment that I realized that I passed down the special face-detection-in-inanimate-objects 'gene'.  And the kids? They saw this face too. It was "surprised".
(In case you don't understand my googley-eyed mantel reference, here is where it comes from).
***
 So one night while sipping wine…I sat back and watched the transformation.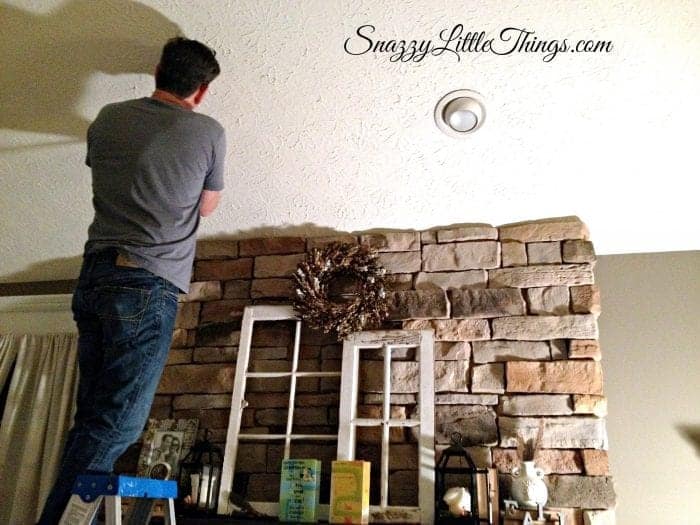 These pretty pendants are only $110.00 each. We wanted something simple that would enhance the aesthetic of the mantel.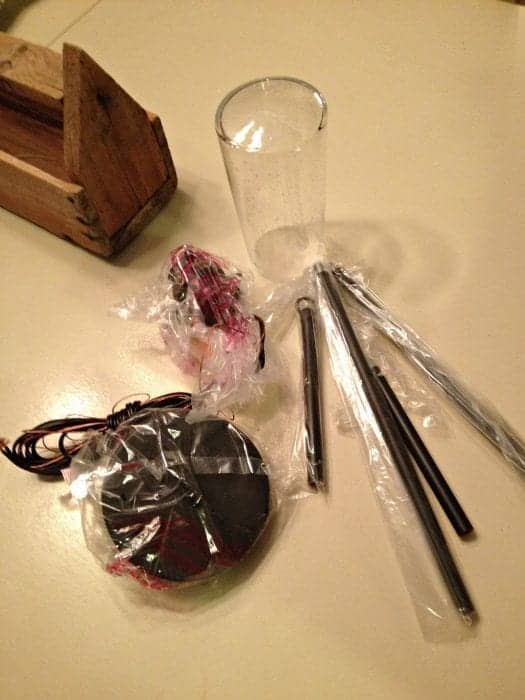 What a difference this made. Now it was more "mood" lighting than the harsh light from the builders grade version.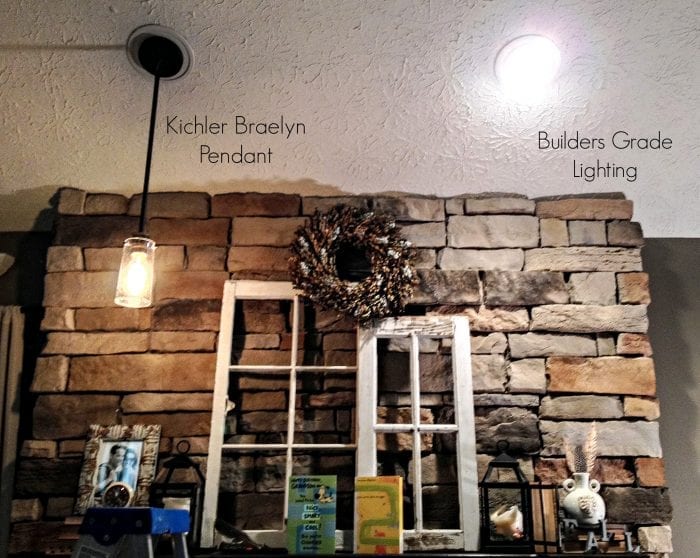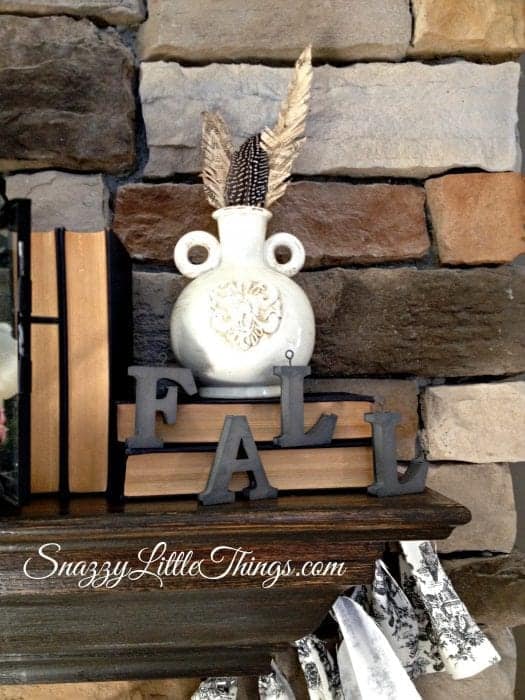 The bronze finish of the
Kichler Braelyn pendants
gave it exactly the right touch of industrial-vintage.  We still have a couple of things we'd like to do to the mantel, but for now, we are extremely happy with our choice of lighting.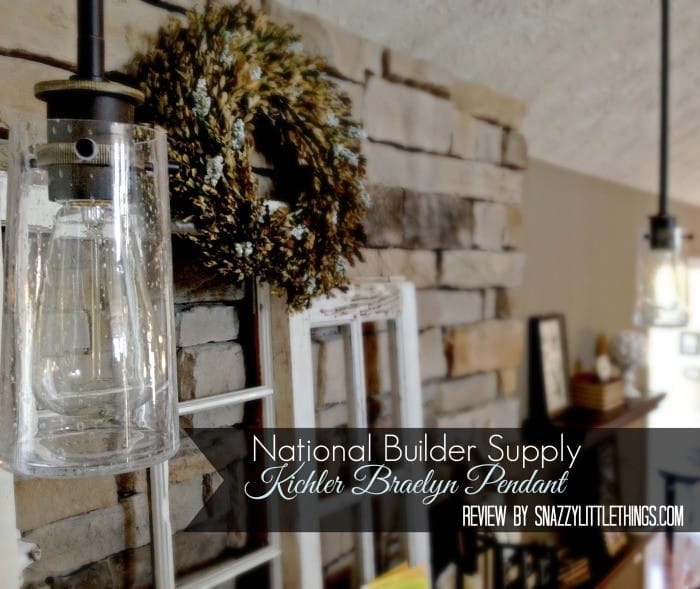 Ok, well….we LOVE them.
What do you think? We absolutely love the industrial look.