Sometimes I like to "talk tech" about blogging. If something is working for me, I share in support of aspiring bloggers or business owners who want to increase sales, or a sustainable and successful home-based business. Whatever your goals might be, I'm right there with you! So thank you MailChimp for sponsoring this post as I share how I'm using the service to increase sales in my store. I'll share some examples of how I currently use MailChimp along with a "how-to guide" to activate the new Google remarketing ads feature.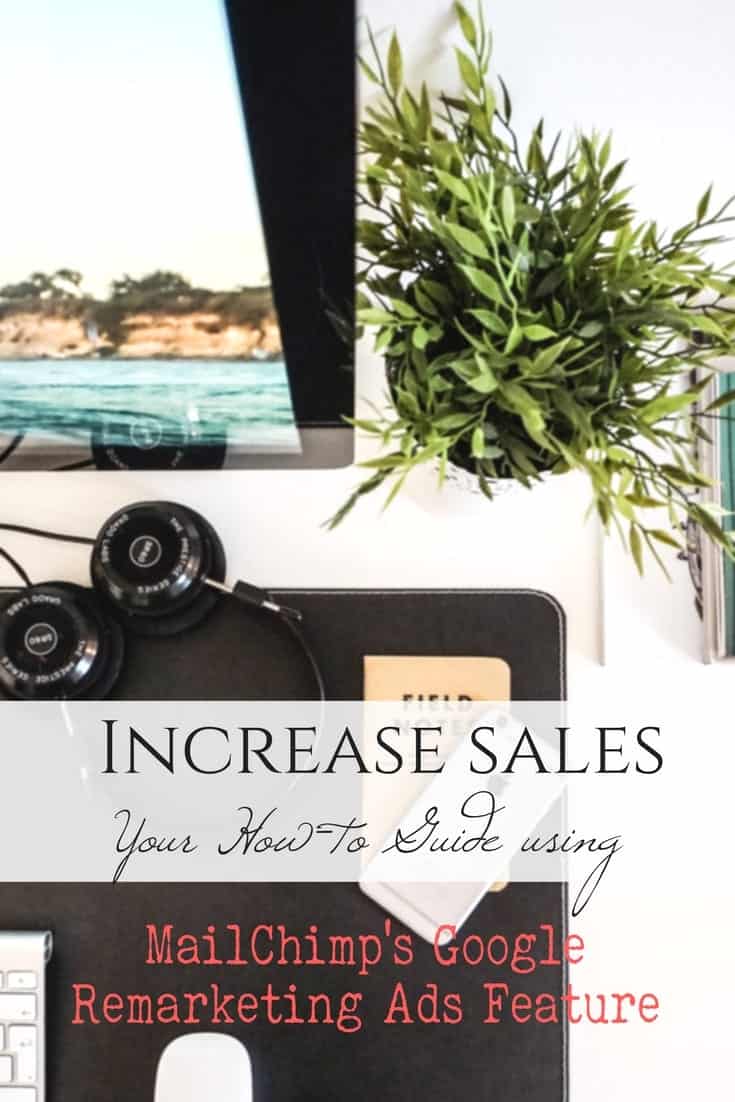 How I Use MailChimp Today:
MailChimp has humble beginnings like many businesses that start on a shoestring. Staying close to their roots, MailChimp has kept small businesses at the center of their focus yet they've still been able to expand to serve over 16 million customers globally. Throughout the last few years, I could always engage tech support in a live chat to help me work through any confusion I had when using the interface. And yes, admittedly most of it was user-error and not a software issue. As a small business owner, I'm pretty much my own tech support and in a constant learning curve.
I evaluate the success of each and every email campaign I send. Small tweaks in wording, or adding an eye-catching photo can help me improve my open and click through rates. This is essential to keeping a healthy and engaged email list. A stagnant subscriber list as many business owners know, costs money. Why send email if the list is old and they never are opened, right? (MailChimp is free up to 2,000 subscribers, however, I've long since passed that number! Ahhh…the good old days :))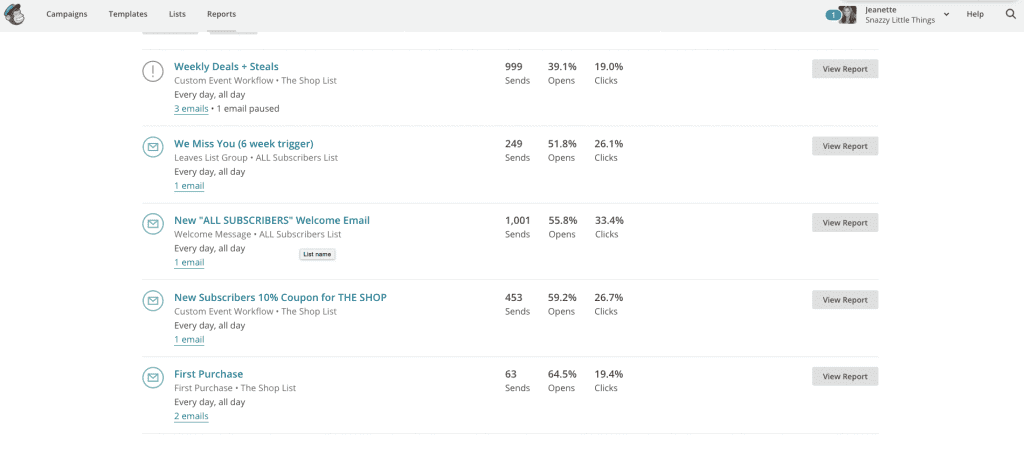 My favorite aspect of MailChimp is that you can set it and forget it. Emails can be branded similarly to my blog and online store. As I learned how to set up my store campaigns, MailChimp has helped me reach 254K people this year as a result of my automation, daily and weekly RSS feeds, and welcome emails. The sales shown below are simply a result of using the "Product Recommendations" feature in my regularly scheduled RSS emails.
But still, there is a problem: Almost 97% of traffic that visits an online store for the first time never makes a purchase.
This is where Google remarketing ads come in!
To step up my game I need to capture drive-by traffic from Google before I lose them forever. These are the people who find my store but know nothing about my blog and are not regular subscribers. So now I'm using MailChimp's new feature called Google remarketing ads. Remarketing ads—also known as retargeting ads—make it easy to create a clear path back to your site. In just a few clicks, you can set up a campaign that reminds people of the products they left behind right when they're ready to buy.
Google remarketing ads will work with other MailChimp channels that I'm already using to help grow my store presence on the web. My sales goal using Google remarketing ads? To double my sales using this feature.
How to set it up in your MailChimp account
Step 1: Click "Create Campaign" under your campaign settings: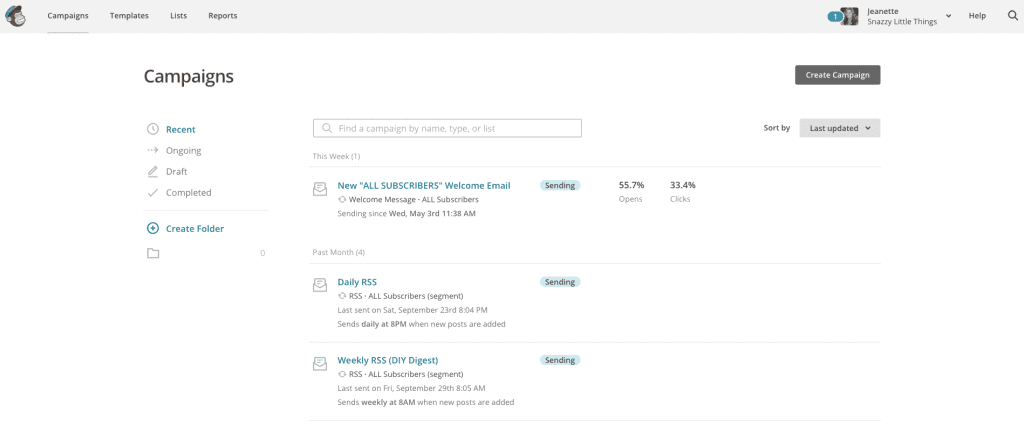 Step 2: Click "Create an Ad" on the lower right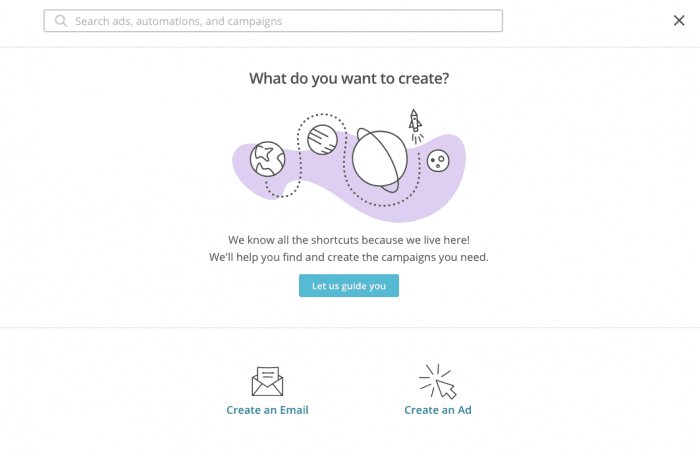 Step 3:  Click on the upper right "Google remarketing ad" then name your ad, click "Begin"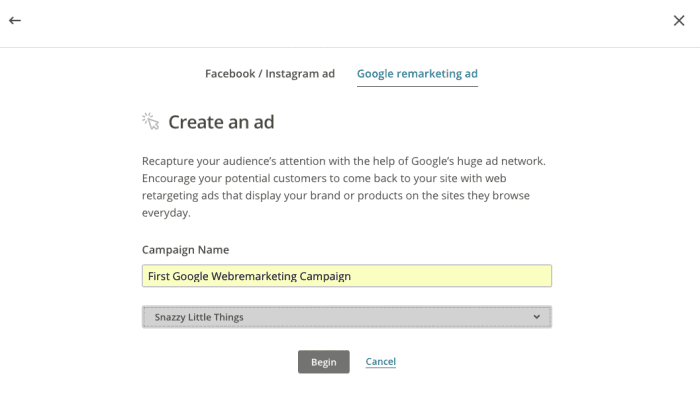 Step 4: I clicked "Choose Top Sellers" to start my first campaign. I edited my daily budget, chose my products, then reworded the ads to my liking. Be sure to include a call to action. Then I clicked "Submit".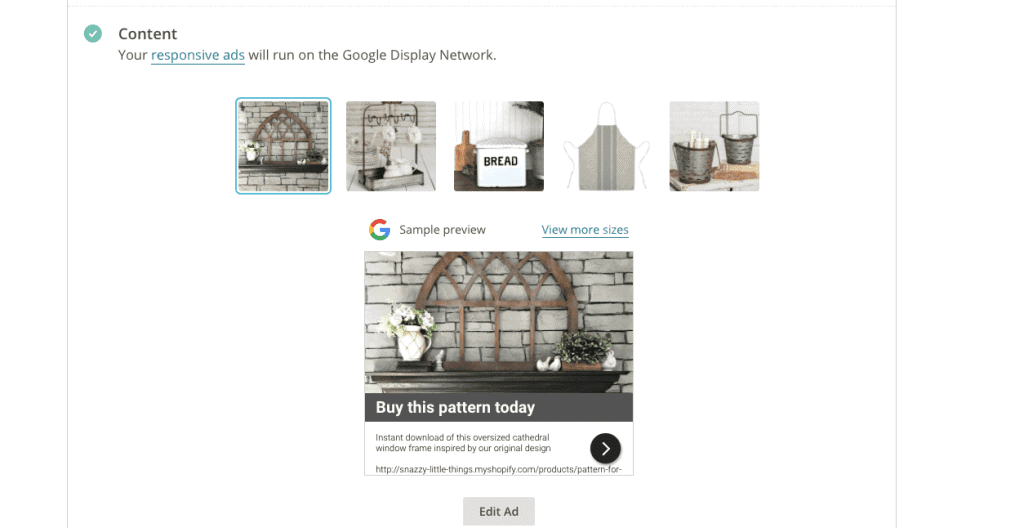 That's it! Now I can remind people that found me in the land of Google that…"heeey…I'm over here! Remember me? Cute little small business ready to serve!"
In addition to taking our show on the road with pop up shops, I've added Google remarketing campaigns to my list of regular marketing activities. Feel free to give MailChimp a try, it's most definitely helped me understand how to market my business more effectively without having to be a pushy salesperson. You'll be hooked on the results!
This is a sponsored post written by me on behalf of MailChimp.