Create Vintage Wedding Invitations with a few simple touches
See more of our vintage style wedding.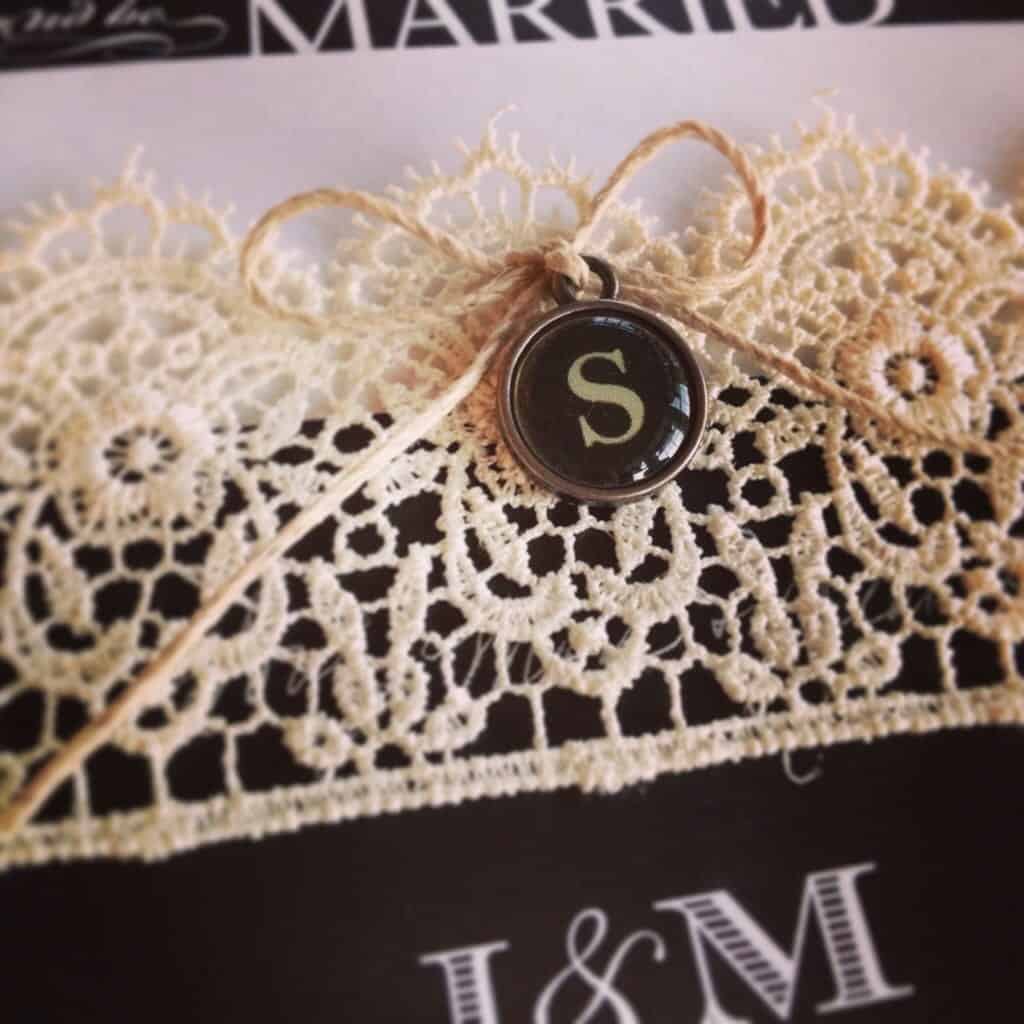 After ordering my wedding invitations, I added a few simple embellishments to give them a vintage twist. I replaced the white envelopes with craft paper, added lace trim, and used white gel pen to address the envelopes.
For the black chalkboard invitation and RSVP cards, I purchased mine from this beautiful Etsy shopo called Paper Heart Company. They offer digital printing services and have a beautiful selection of all occasion invitations and cards. I'm so thrilled with how they turned out.
A smaller wedding gave me the leeway to take our invitations up a notch with some added decorative touches.
I experimented with a few craft supplies I had on hand before I went out and spent a lot of money on the final product. My advice would be to make a few prototypes.  I eliminated the white envelopes (pictured below) and replaced it with craft paper – but it was really difficult to find the right size.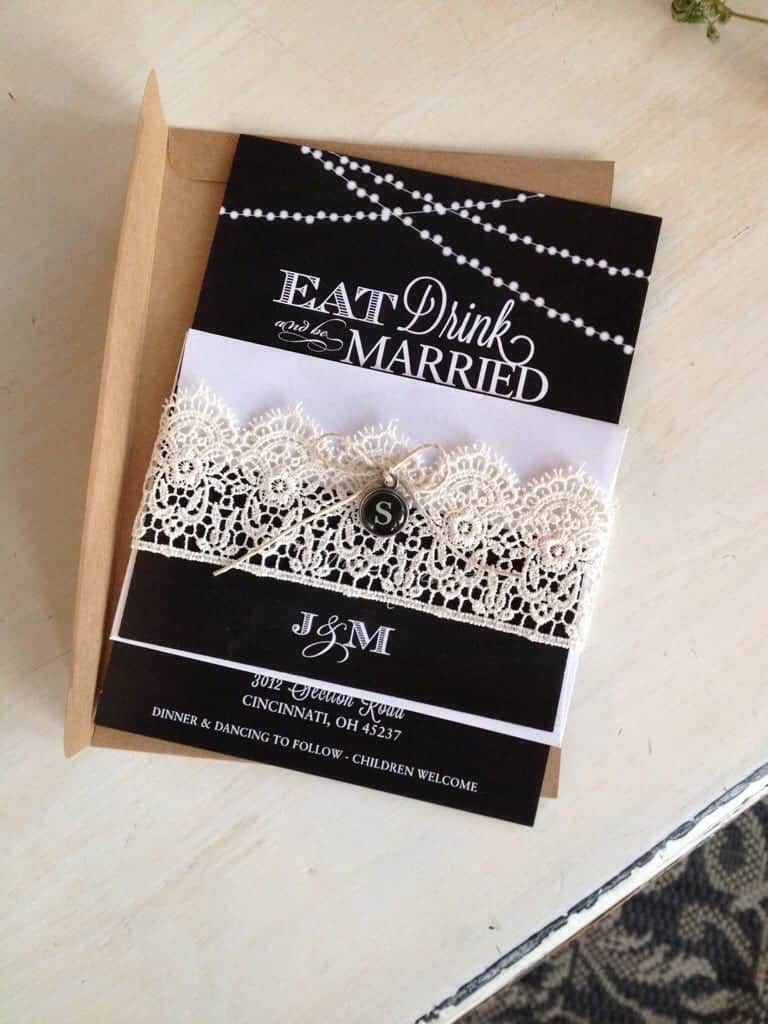 Shop around for some other ideas, and let the creativity flow. Other ideas would be to add feathers, leaves or faux flowers. You may have to pay for extra postage for odd-sized envelopes, but in our case, we only had 50 guests so it didn't set us back too much.
I've included a shop below (affiliate links included) which you can scroll through, including the supplies I used for this project.