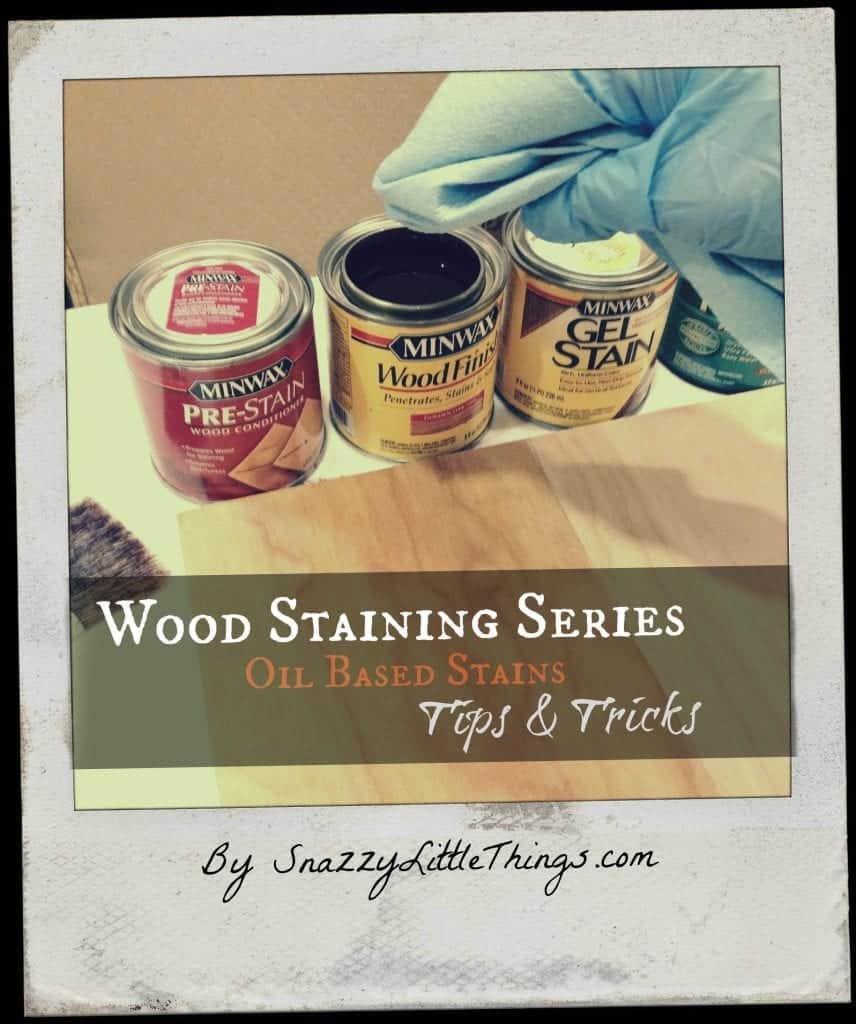 Wood Staining Series:  
Oil Based Stains
Tips & Tricks
*****************
Today I'm kicking off a series of posts that focus on a variety of wood finishes.  
First-timers can experience a lot of confusion the first time they venture into the stain aisle at the hardware store.  I'm hoping my post can alleviate some of the anxiety that you might be facing when attempting to stain.
My roots always pull me back into appreciating natural wood.
Don't get me wrong, I love the painted furniture movement. Especially when you find a piece that is in severe need of repair. We have a woodworker in the house (Mr. Snazzy) and we both enjoy natural wood mixed with the painted creations that I've been producing. When I was a kid, my grandfather was an extremely talented furniture refinisher. I remember his creations being one of the best furniture flips out there. Dealers from all over the region loved his pieces, and he was able to triple his original purchase price….all thanks to a little elbow grease and know-how.
***************
Basic Shopping tips for oil based stains: 
Oil based is not necessarily more durable than water based stains.
Some oil based stains involve a two step process (Apply, then wipe off).   Be sure you know which kind you are buying.
Don't mix oil based stains with water based finishes (as they saying goes….oil and water don't mix)
Application works with rags or brushes (for the two-step stains)
Buy protective gloves and use a well-ventilated area
Oil based stains WILL YELLOW over time. If you are applying  a finish coat over white and want it to remain white, I don't recommend oil based stains (unless you want a tarnished finish….which may be exactly what you want!)
A printable for when you go to the store: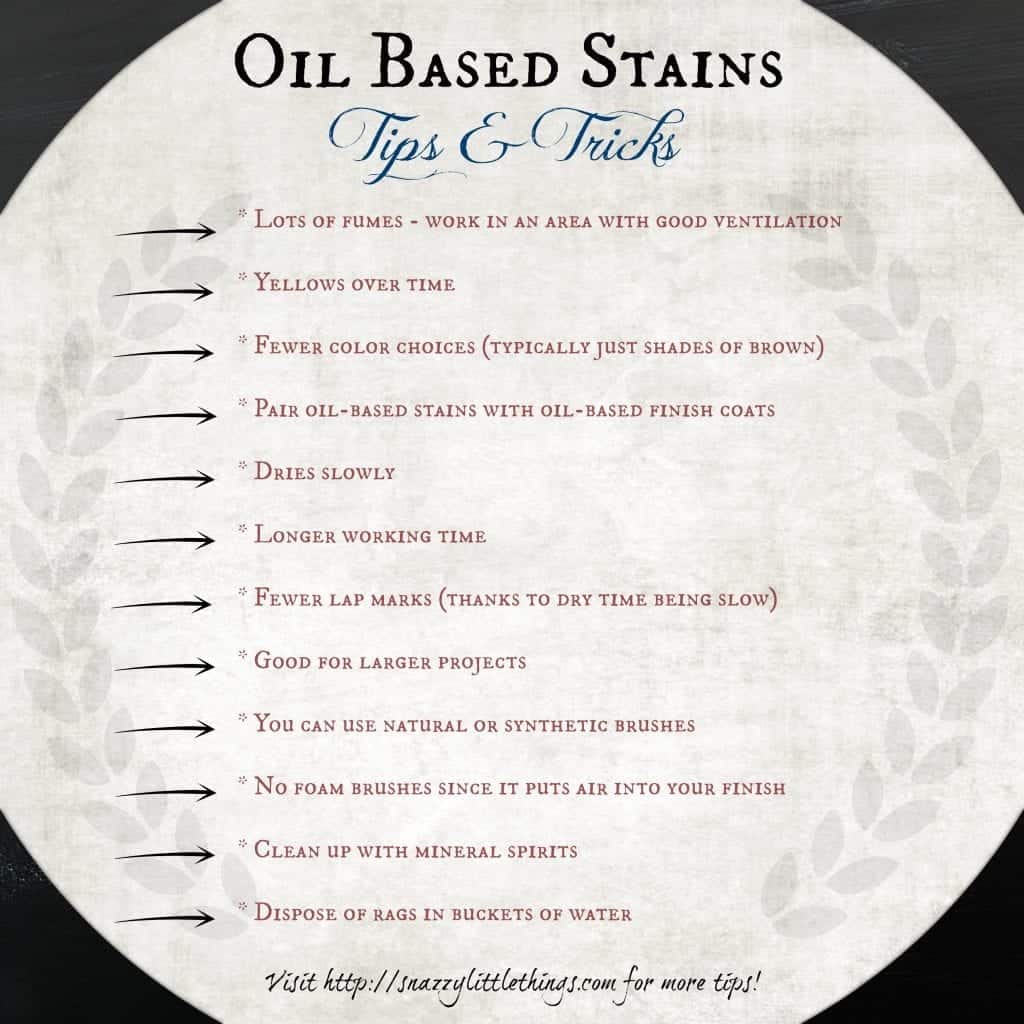 This is Part 1 in a series about natural wood finishes.  Stay tuned for a new post about water based finishes, as well as ways to create specialty wood pieces and finishes as well. 
Cheers!