Simplest Ways to Save (That You've Never Heard Of)
I can feel our budget shrinking as our summer starts to wind down (especially with back-to-school shopping around the corner).
I always like to help readers find new ways to save money, but I admit that we've done a lot of spending this year — from investing in new couches to taking a huge family vacation. I know that none of that would be possible unless I exercised frugality in between life events. I can be pretty militant when it comes to budgeting — sometimes NOT SPENDING is the only answer to recover from a major splurge. Other ways we get back on track? We DIY 90% of our projects, we cook at home, host garage sales and work overtime as necessary – all in the name of saving money.
At the moment, we're somewhere in the middle. We can still spend a little, but for the remainder of 2016, I'll be working on creative ways to stay ahead of the spending curve.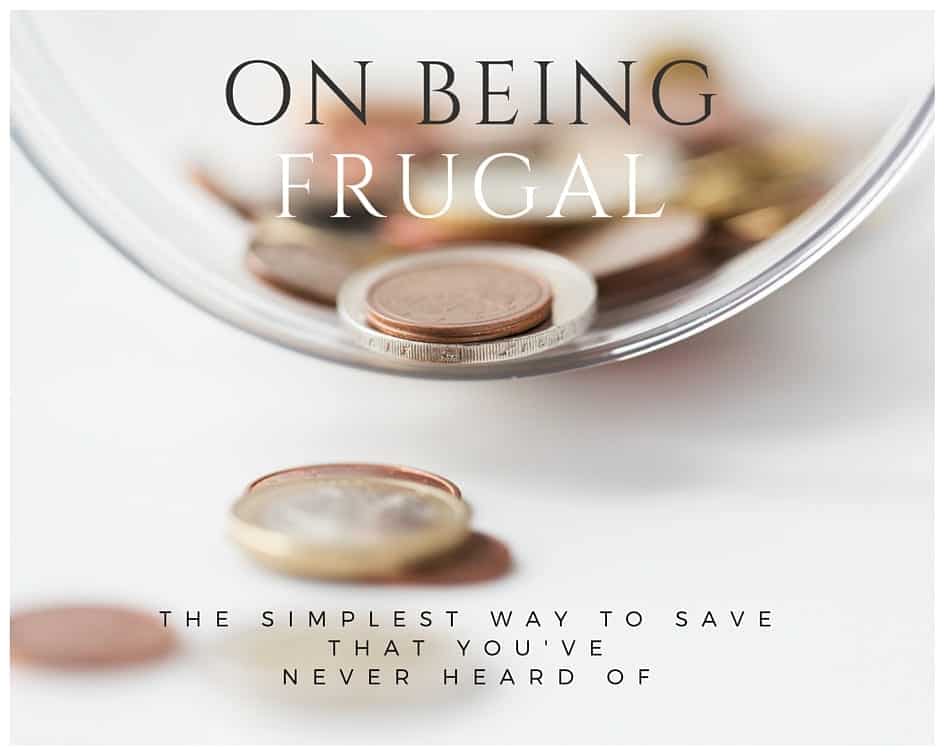 If you hate giving out your email address to every store in order to receive a discount, keep reading. To me, this feels so intrusive – and I feel sorry for the store associates that have to be put in a position to ask for it. What if you could still get that coupon without cluttering your inbox?
Online Coupon Codes Galore
I recently found an online coupon site called Giving Assistant, whose mission statement is this:
To transform the everyday shopping of millions of people into charitable action, by being the best loyalty program for earning cash back and supporting charity with ease. Offering over 1,700 online store coupons that provide some pretty hefty savings if you're interested in saving a little cash.  Some stores provide cash back, others donate to the charity of your choice. 
So now, in addition to "paying it forward" and saving money, I can also donate to the charity of my choice through my normal shopping habits.
Recently I made a few purchases on Amazon using Giving Assistant.  Once you sign up, you can click any shop which provides you a special link, then you shop as usual. For example, I bought a bunch of these little burlap, plastic-lined planters for our outdoor #gardenparty home tour tomorrow, and 1.5% of my purchase will go to the Autism Society of America (a charity near and dear to my heart).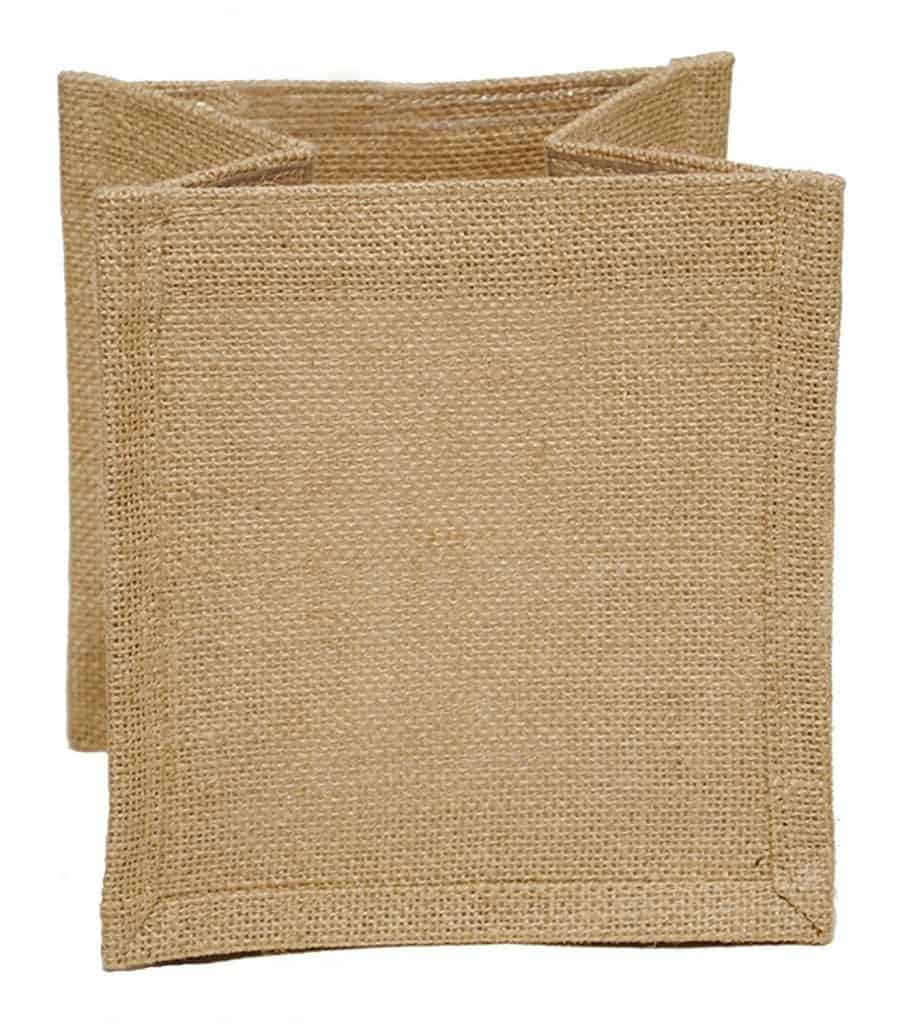 I also stocked back up on my favorite outdoor solar lights.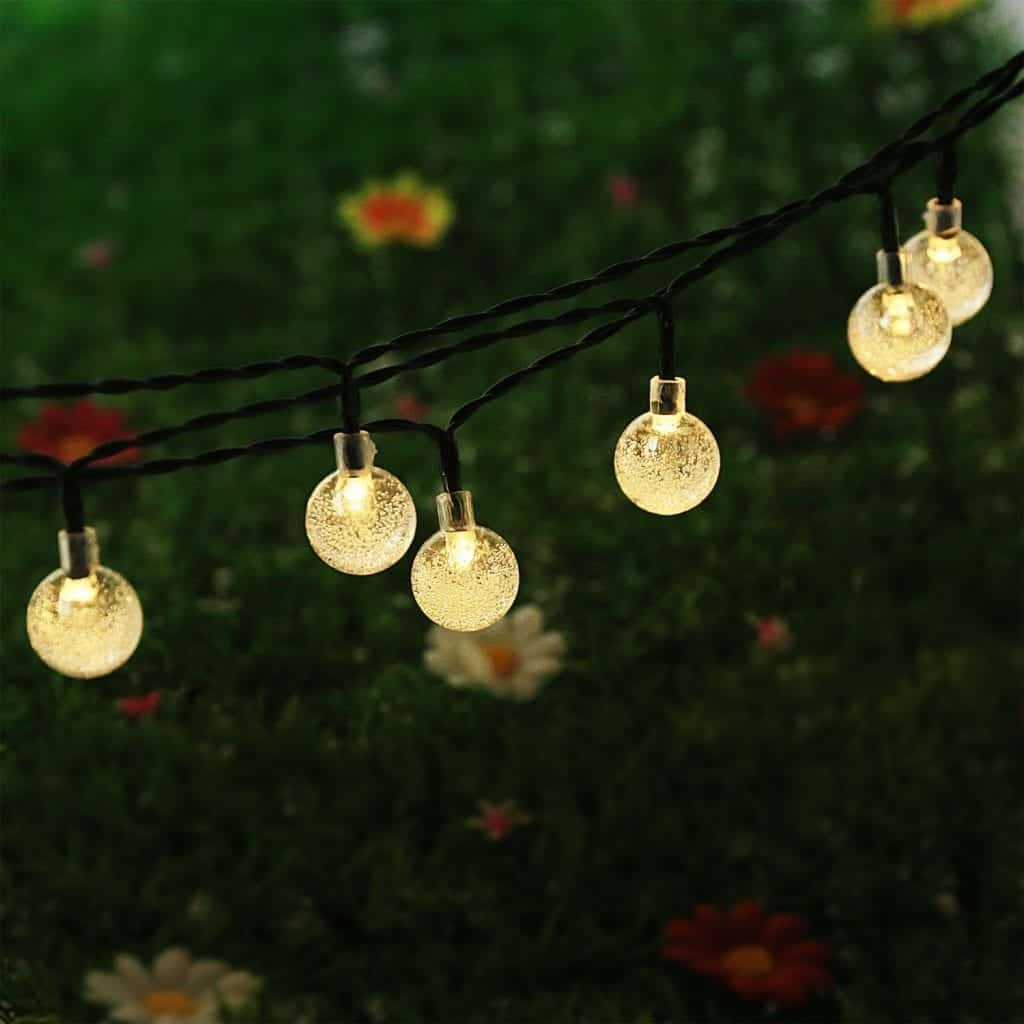 In addition to Amazon, you'll also find savings from Lowe's, World Market, and Michael's. Here is a sample list of stores that participate: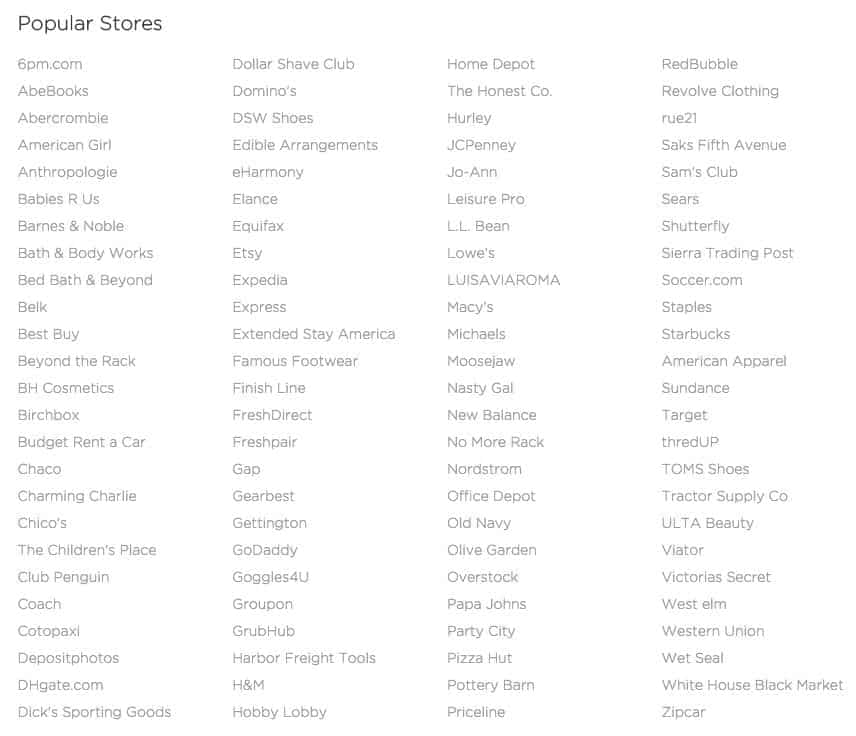 When you click a store name, you unlock more details of their offering. For instance, Pottery Barn provides a 4% donation to the charity of your choice.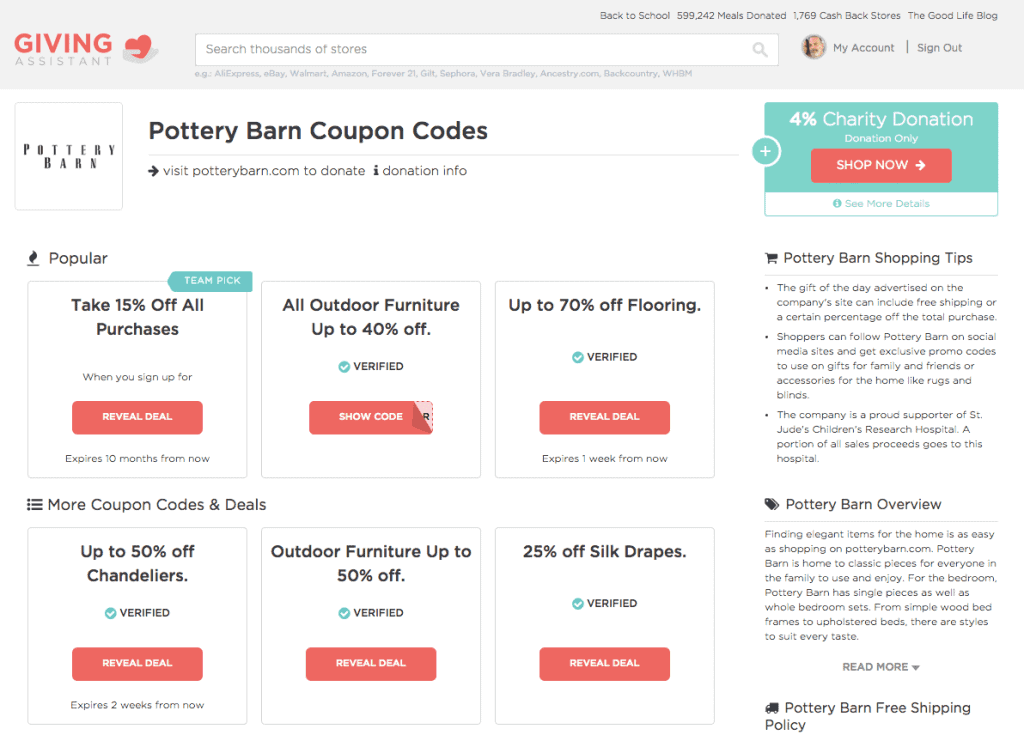 But World Market provides 8% cash back! That's a pretty hefty return!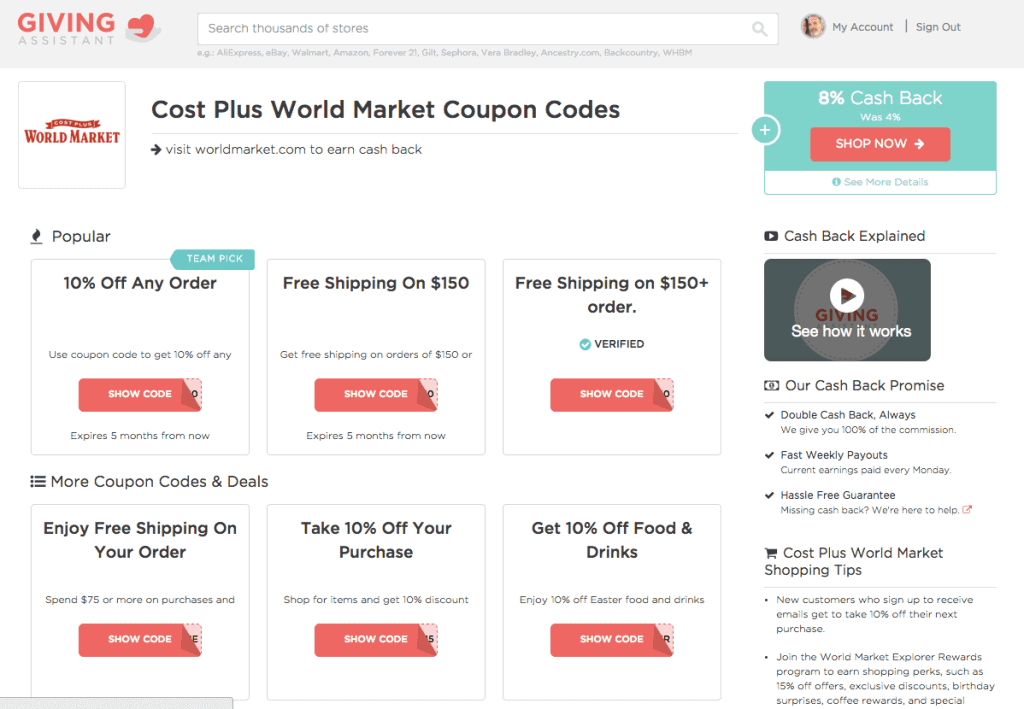 The process is so simple. You simply sign up by logging in with Facebook, or setting up an email and password. Then you start shopping through the special links provided by Giving Assistant.  Coupon codes are easy to find and readily available.
Click away right here to help someone out (while you help yourself) to some savings!
This post was sponsored by Giving Assistant. All opinions 100% my own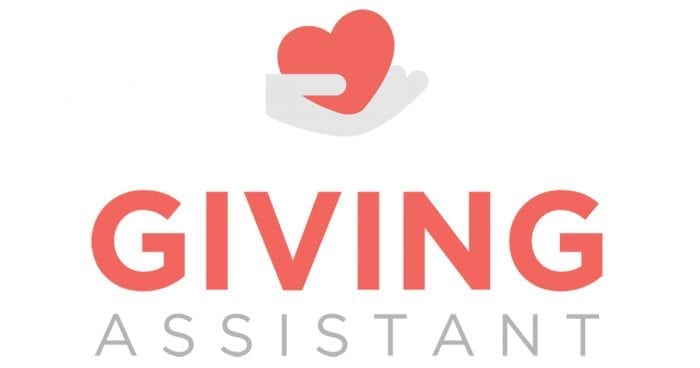 Pin It!