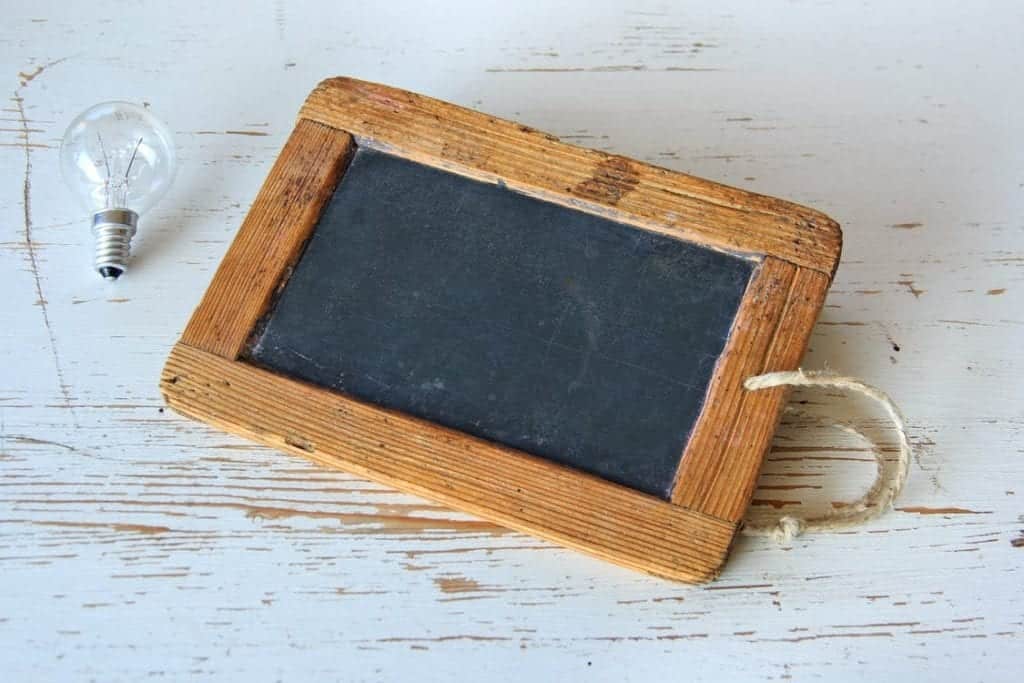 So you have set up your blog, found your niche, published post after post after post of decent content. You have visitors and people are sharing your work, everything seems to be going great.
Only, you feel like you've exhausted every ounce of knowledge you have ever learned and now you are stuck staring at a blank screen with a deadline inching ever closer. This can naturally be a stressful and discouraging time, so what can be done when you have things to talk about, but nothing to say.
Hopefully, you will have already established a substantial user-base by the time you reach this point – and you will reach this point, no matter how good of a blogger you may be. You will have a website full of already interesting and popular posts that have driven traffic right to your blog's door and has bashed against it until the hinges have torn away.
But this won't last forever, and you are going to need to produce something soon otherwise risk regular users taking different avenues to get their daily, weekly, or monthly blogging fix. Keeping fresh is one of the most essential traits any successful blogger needs to keep readers attention. When all that freshness has dried out, so what do you do?
TRY SOMETHING NEW
Trying something new is always a favourite topic for bloggers. This can be anything from stepping out of your comfort zone and engaging in an activity you usually would never have dreamt of, or even merely trying a new cuisine that you had previously avoided.
Stepping out of your comfort zone will immediately give you something to write about. The post could cover the whole experience, from your decision to engage, to the actual doing of whatever activity you choose, to the post-experience, and discuss whether or not you would do it again.
Any examples of personal growth are a surefire way to get readers interested in what you have to say. Furthermore, self-improvement, and demonstrating a willingness to try new things will help people see you as more than a name and picture on a screen, but a person who is always striving to be better.
FREE WRITING
The nemesis of all writers. Having writer's block can be demoralising, frustrating and frankly downright irritating. Sitting in front of a screen with your fingers twitching to write something, write anything at all but nothing flowing from the brain to fingertips to keys to screen can quickly lead to slamming your laptop's screen down and stewing in bitterness for too long.
Methods to get rid of writer's block are plentiful. But it will all depend on each person. What works for some may not necessarily work for you. The act of free writing, whereby you just write whatever comes to mind is good practice and an ideal way to get the creative stream rushing along.
Freewriting allows you to clear your head of all that junk that has accumulated over the past week or so. Consider it an any-time-of-year spring clean for your brain. By just writing and writing and writing with no explicit purpose, you will eventually come across something that grabs your attention, and therefore will help in catching readers' attention, also.
From here, you can pick something from what you have written and expand on it, going on to dedicate this content to your website and meaning that you will, after all, have something to publish today.
GET OUTSIDE
If you choose to be surrounded by the same scenery all day, every day, then it is no wonder that you will eventually run dry on topics to discuss. While it is a stereotype that bloggers sit at home all day drinking coffee and playing with the pets, you will find that getting out of the house when you find yourself short on ideas will start to inspire something inside of you.
Taking a stroll through your neighbourhood or venturing further afar for a short field walk will free up your mind from the constant distractions of your home, such as the TV, cleaning, and other little tabs of procrastination. It doesn't have to be a long wander, but a good fifteen or twenty minutes away from a blank screen and no ideas will quickly clear your head and make you ready to get back to work.
But it's not just a free mind that you will be able to accomplish during these walks. Getting out of the house and just seeing something different and unusual could easily inspire a blog topic. No matter what it might be, there is always an opportunity to turn the mundane into something worth reading about.
LEARN SOMETHING NEW + TELL ABOUT IT
Unlike trying your hand at a new experience that is unlikely to inspire a return visit, taking the time to learn a new skill will give you content for days, weeks, and perhaps years. Whether you want be wanting to learn a new language or learn to cook, bake, or create, there will be something to engage both yourself and your blog visitors.
Deciding what you want to learn can take a while, but as long as you stick with it and can see results, your motivation should keep you going through even the more trying times. Learning a new skill can be written about for as long as you need, and it can be as simple as a one-off endeavour such as completing a new craft for any occasion or undertaking projects around the house.
Keeping track of your progress will not only give you the drive to further improve, but it will also keep visitors returning to see how you are getting on. From here, you might even discover a new passion that can be talked about for years to come. It won't just be your blog that benefits from learning new skills, but also yourself and those around you, as you can demonstrate what you have learnt to friends and family, and show off when the occasion calls.
GOOGLE ALERTS
Obviously. But along with giving you a platform to share your knowledge, the internet has so much more to offer. Alert features on sites such as Google and Facebook can provide you with information that otherwise may have flown under your radar.
Using these alert features, you can select topics and phrases that interest you and will be sent to your email address whenever something matching these phrases is published online. From here, you can get all the freshest information before it becomes oversaturated by the rest of the internet discussing the whats and the hows.
Alert features will allow you to be one of the first to break the news and give you a head start on less Google-savvy bloggers who write about similar topics as you. By ensuring that you are one step ahead of the competition, there will always be something to write about that hasn't already been done to death.
It can be a worrying thing when you want to talk about something but have nothing substantial to say. The worry that you are all out of ideas can potentially derail any supposed progress that you and your blog may have made since its inception, and so finding brand new content to discuss and write about can quickly become cumbersome and sometimes a total lost cause.
By keeping ideas to remain fresh in mind, running out of things to talk about should never become a problem. But if it ever does, the solutions are there it is all about how you choose to approach it, and how willing and open you are to making your blog the very best, and as engaging as it can be.