Giving Old Planters New Life
A quick and easy way to update your exterior this spring is to update old planters with chalk paint. This do-it-yourself project is fast and rewarding and an instant facelift to your exterior. It's amazing how many people want to throw away or sell old planters online once they look a little worn. So today I thought I'd share this beautiful, ornate metal urn makeover that I found online.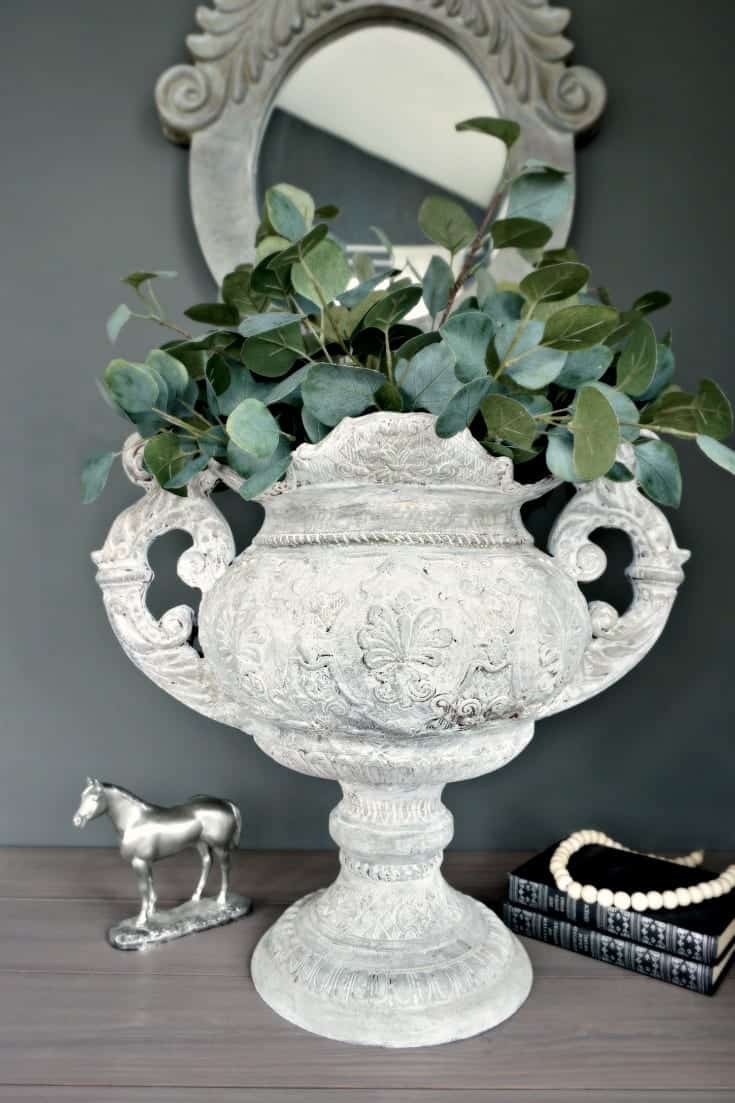 Ornate Metal Urn Makeover
This tutorial isn't complicated. But wow, holy urn, right? It's so unique and the detail was amazing, so I had to share. In the photo below I'm adding a crackle solution…and and while the crackle solution didn't really do it's thing…the final result still turned out beautiful.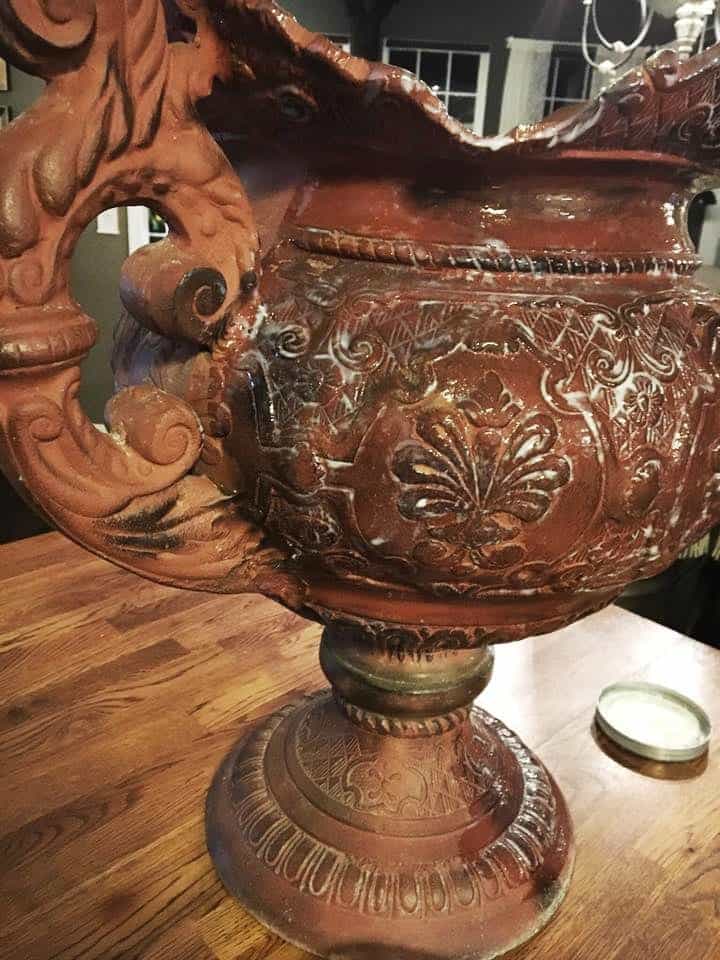 My vision for our booth display for our spring shows includes lots of pretty urns, terracotta pots, greenery and planters so my fingers are crossed the my spring picking efforts align with the final booth plan. The final result is amazing, the more ornate the details the better.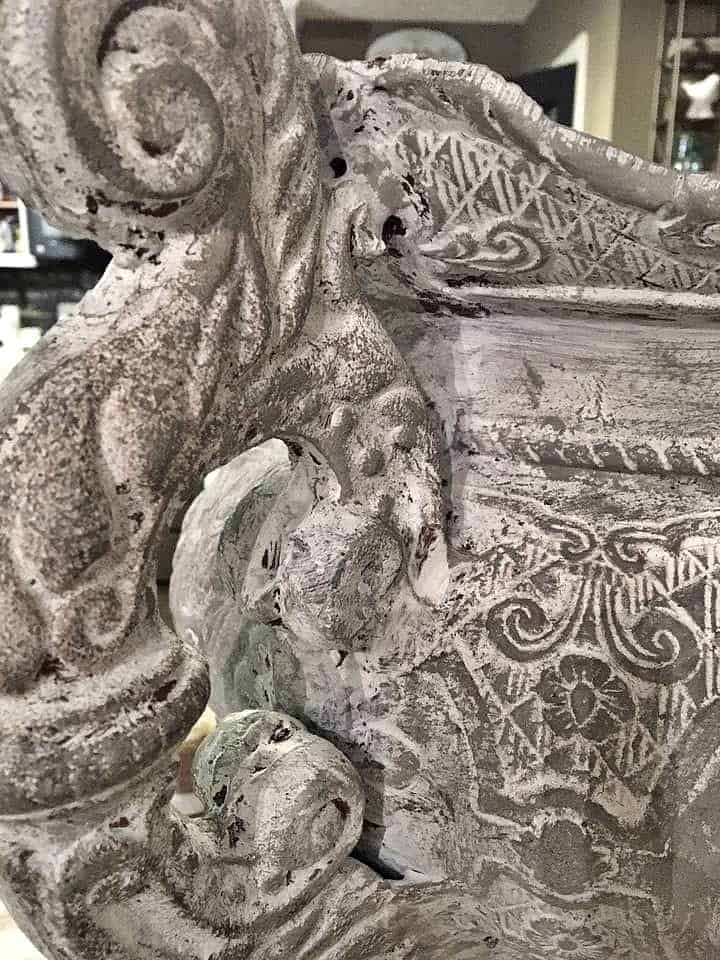 All I did was apply a white chalk paint, very watered down and covered all the nooks and crannies. If it chipped a little or was imperfect that was ok. Then I dry brushed a grey chalk paint to bring out the embellishments.  I did try a dark wax, but it really didn't need it.  It looked amazing so I stopped there.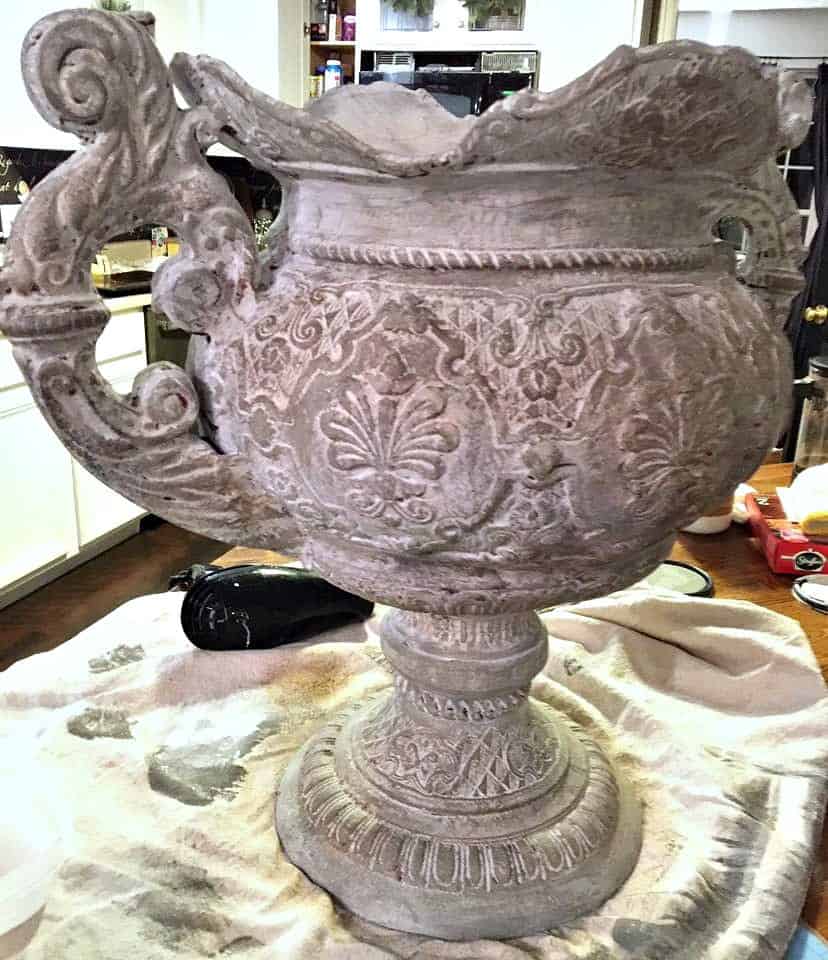 Sharing my growing collection of "picked" items and handmades for our spring market. I think the urn is a nice statement piece for the booth, don't you?  A big fern will make it a perfect centerpiece for our rustic table.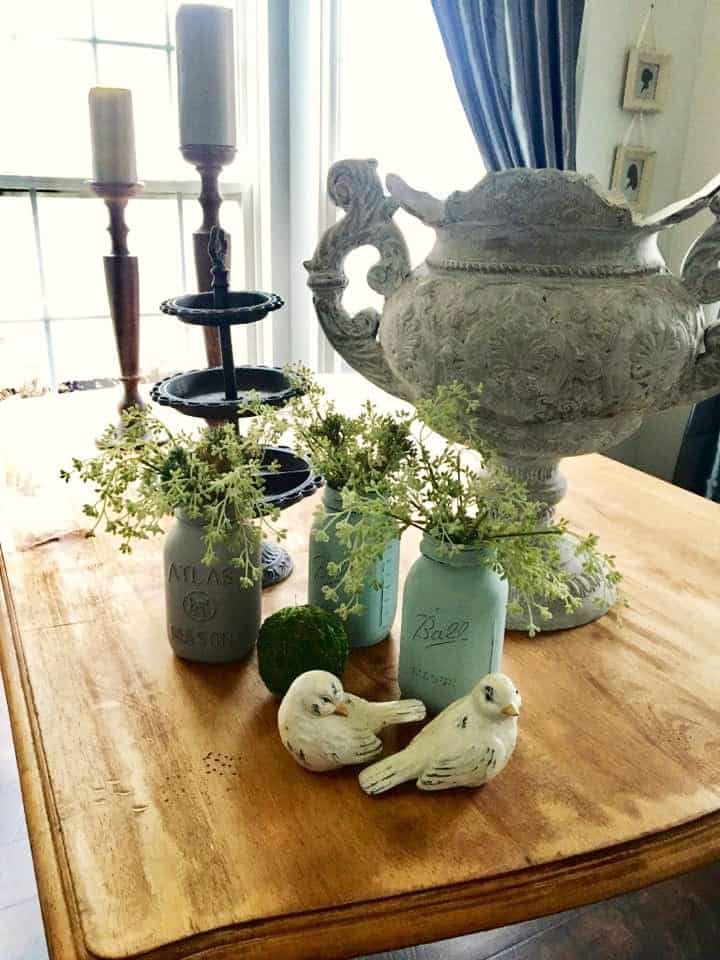 As we prep for our spring markets, I start running out of room for pretty staging, so you'll just see our growing collection accumulating in my office until show time.
Other items we've been making and creating:
Thanks for stopping by!