Photography Tips (from a non-photographer)
I'll be the first to admit that my photography skills are truly a work in progress. Even though I blog, I don't really consider myself a photographer. For about the first five years of blogging, all of my photography was created only using my iPhone — but not just any iPhone…a broken iPhone 5.
Fancy, huh? And I admit that I (still) absolutely love using iPhones for photography. I just love the convenience of it. And I've learned a few tricks along the way on how to maximize my iPhone photography. So don't let anyone tell you that you need a fancy camera to start a blog.
But then. For my birthday two years ago, Mark and the kids upgraded me to a Sony a6000. I was so floored and excited! But to be totally honest, I was soooo intimidated and lost. Especially since I was already becoming a well-versed iPhone "photographer".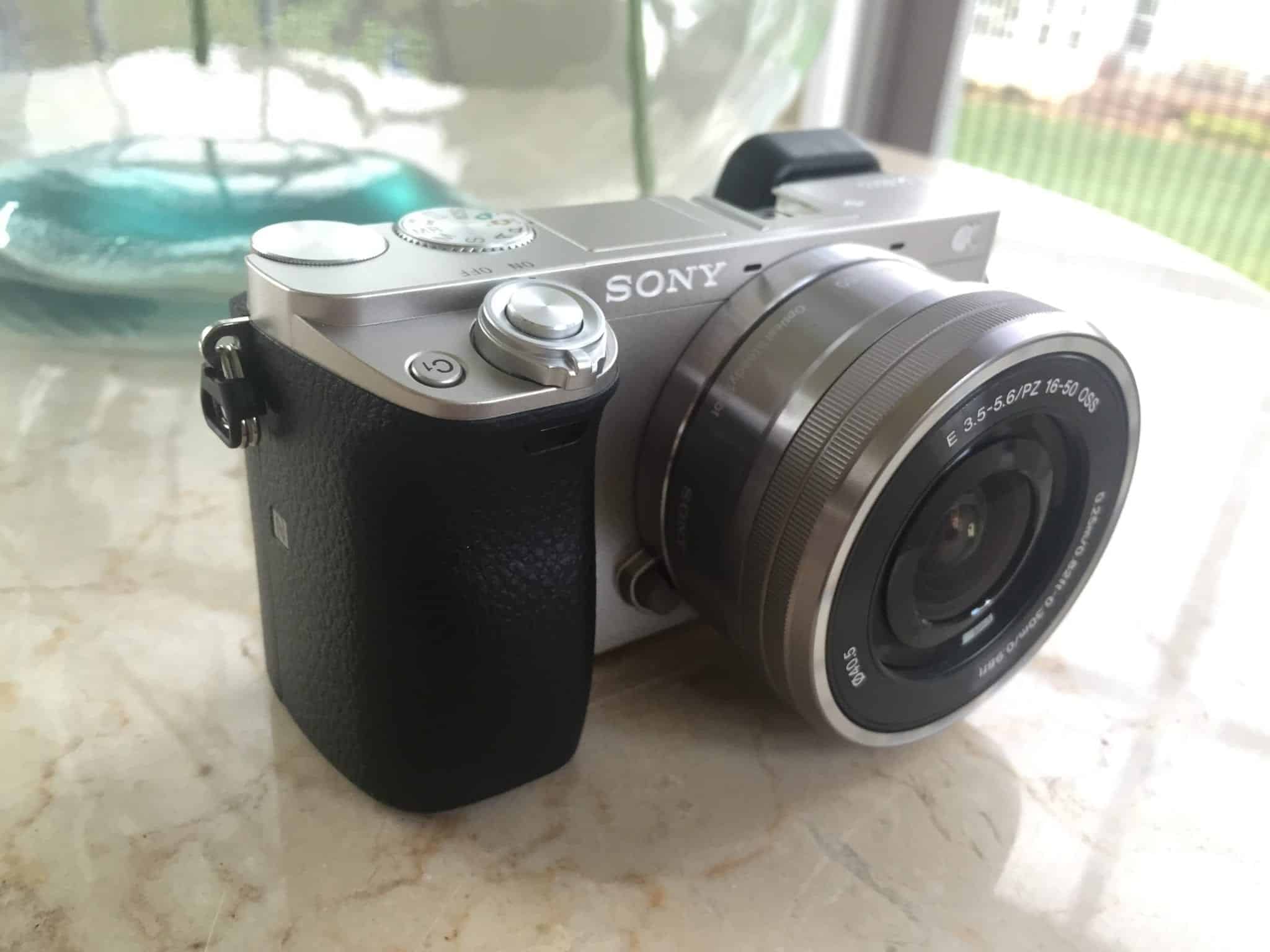 I finally had to come to terms with the fact that my iPhone was no longer going to cut it for some projects. I especially realized this when I was trying to take photos of my dark laundry room during the reveal. The iPhone photos were horrible. I had also avoided taking photos of my family room for the same reason. No way was my iPhone going to capture what you needed to see.
How I Fix Bad Photographs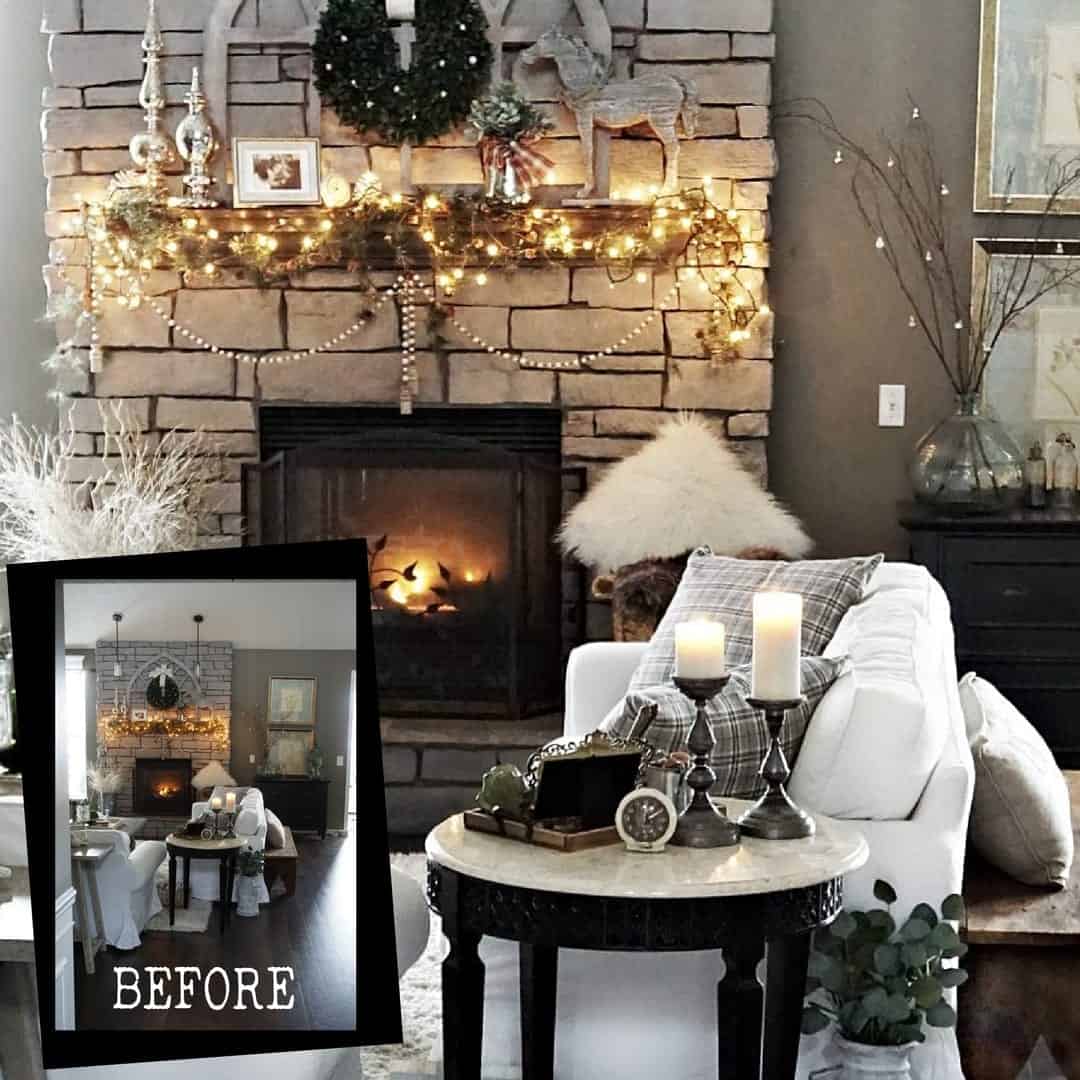 Below are a few before & after photos, and I'll share what I did to improve on the original.
Quick Tip: If a photo requires more than 3 edits, I typically retake the photo.
Dark room, brightened
taken with the Sony a6000
Removing Objects, Lightening & Brightening
(iPhone 6s)
Adjusting Composition
Before, a not very good shot of the living room…with the Sony a6000
How I am Stepping Up My Photography Game
affiliate links included below
This year, I opted to take a class that appeals to the 'non-photographer' in me. The person who still insists on carrying my iPhone in lieu of a camera. But I'm also someone who would still like to improve my skills on my Sony (at my own pace). So many classes I have taken assume we have DSLR cameras (mine is a digital mirrorless). And not everyone can afford to invest in such expensive tools. I'll always be an iPhone and apps girl, first.
If you're like me, I found this great course that I think you'll love…one that appeals to the pro photographers as well as beginners. It also addresses how to improve your iPhone photography. Note — if you're still taking bad photos with an iPhone, you might want to consider this. iPhones can take gorgeous pictures if you learn the right skills. ;-)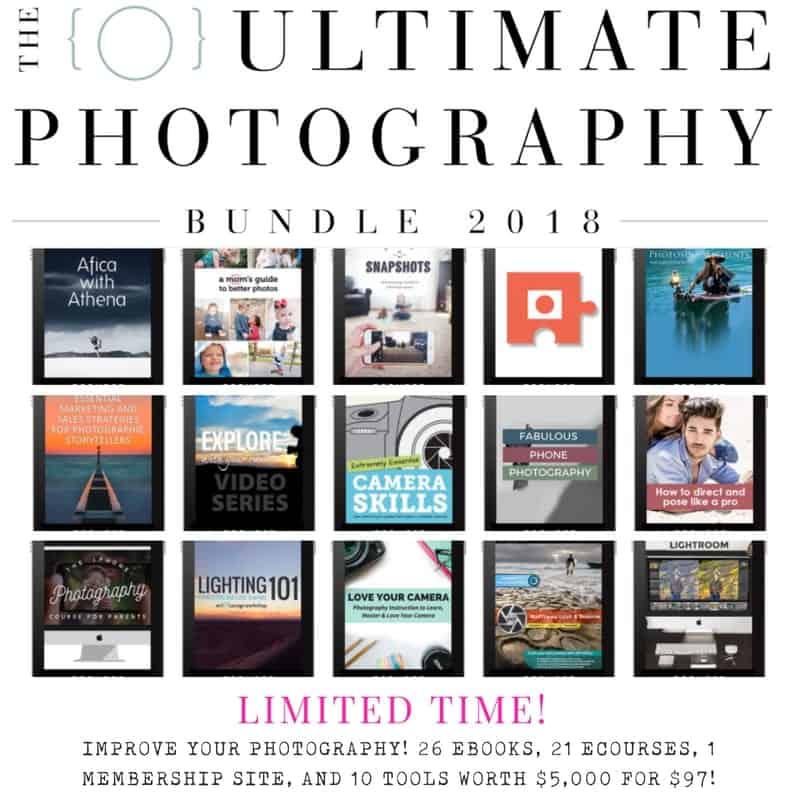 The Ultimate Photography Bundle
This course has helped me tremendously as I try to improve my "eye" when it comes to photography. You can even assess your current skill set to see where you are in your photography learning curve.
Click It Up a Notch and learn how to:
Prevent blurry and out-of-focus images
Discover how to use natural light indoors for great photos in your home
Bring your subjects to life with two easy tips (and say adios to flat, boring photos!)
Add a pro touch by editing photos in 4 simple steps
I'm actually beginning to get the hang of my a6000. I think my 2017 holiday home tour is the first time I was really proud of the photos that I took using the new Sony camera. Sometimes I pull of great photos using the iPhone, but slowly I'm beginning to embrace some of the new skills I've learned with my digital mirrorless. And it's getting easier, too!
Are you a novice photographer? A pro? What tips (or apps) do you use to improve your photography?