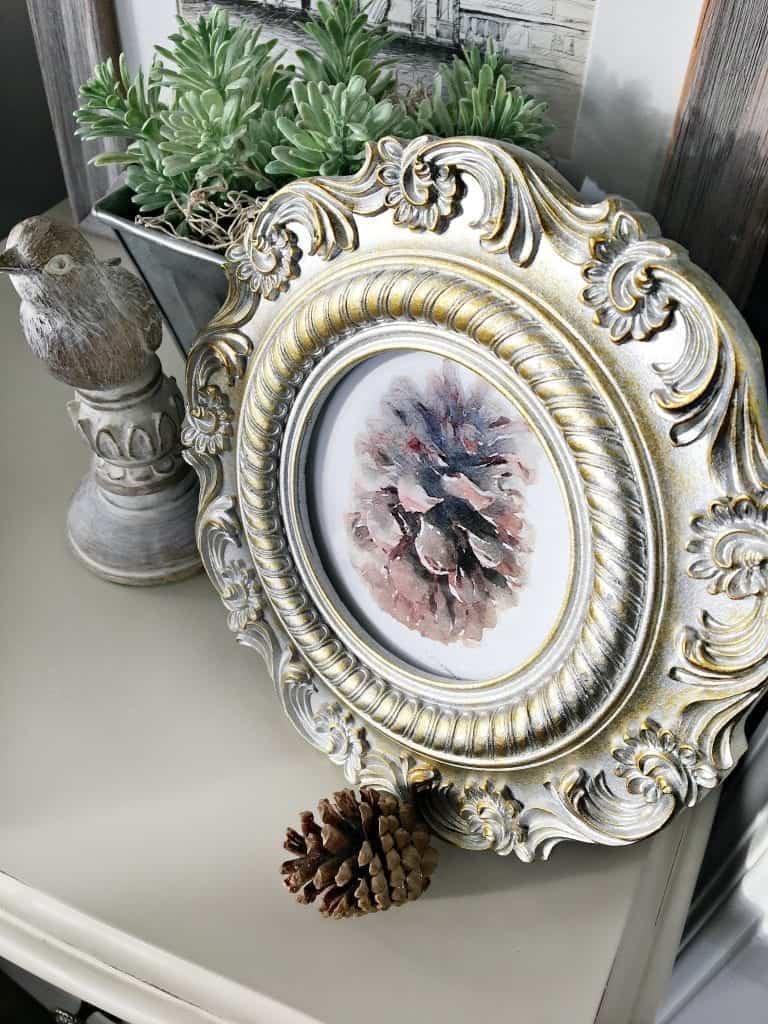 This month I'm giving in to the urge to hibernate. I'm enjoying simpler decor and starting to add a few winter accents around the house. I'm also realizing benefits of a significantly pared down closet. And this month I'm doing lots of home cooking. (More on my closet and pantry purge in another post, all part of our lifestyle changes we've made in 2017).
Yesterday the kids were both home sick from school. I was running around with no makeup (scary!), last minute doctor's appointments, picking up prescriptions.
I was "momming" so hard yesterday.
I was all ready to get back to work yesterday…then…the kids had a snow day.
Luckily, my kids sleep soooo late on snow days, so I was able to take advantage of the downtime and had an early morning creative session on Photoshop. I hope you like and can use it for your winter decorating.
Pinecone Watercolor Art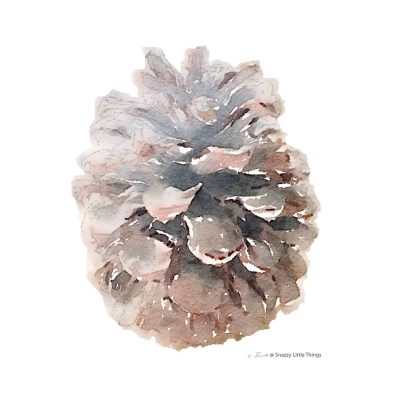 Once you subscribe, check your inbox. You'll receive an email including a password where you can access my printables library.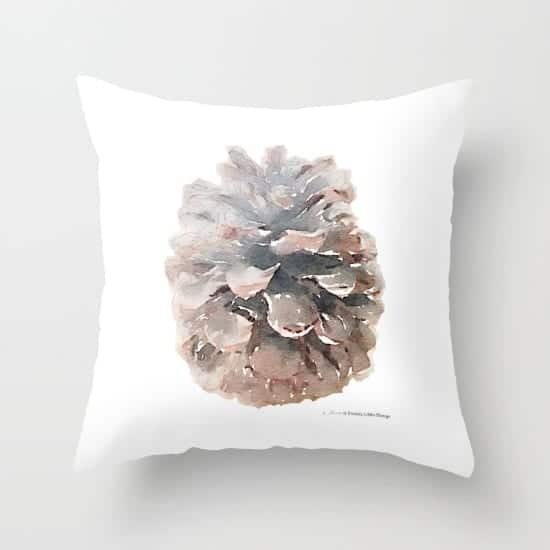 Some of my printables I've added as variety of home decor in my Society6 shop. In addition to pillows, they also convert your art into other neat things.


I have been building this slowly but I'm really enjoying the creative process and making my own decor. Eventually I'll expand my inventory, but I hope you enjoy my designs.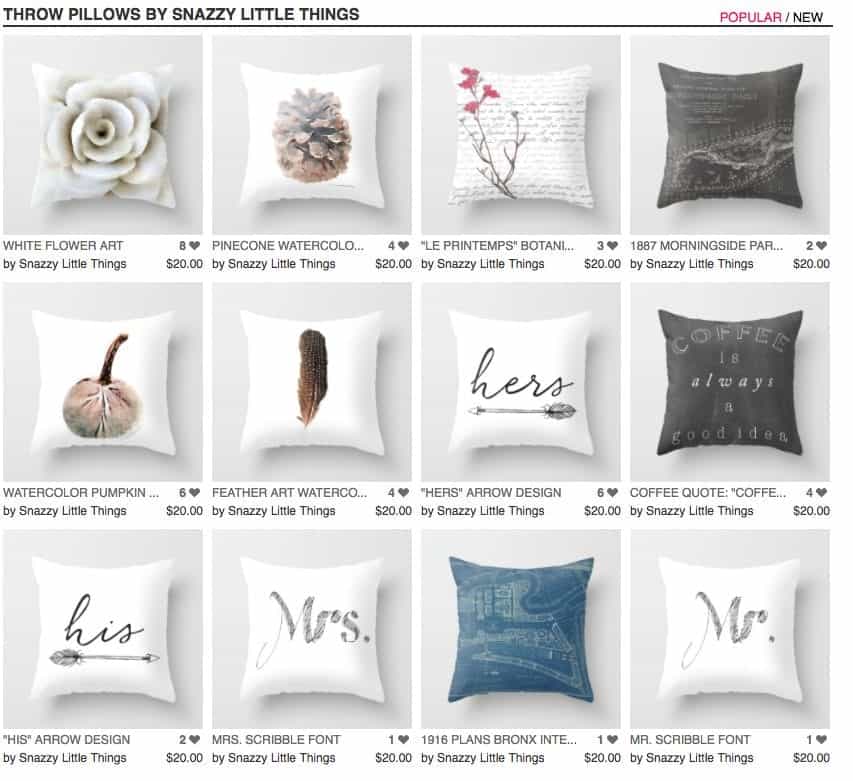 Soon I'll be sharing my winter home tour. But for now…it's all about the comforts of home and staying warm, (and hoping my kids feel better soon!)