Winter Decorating Ideas (Reader Projects)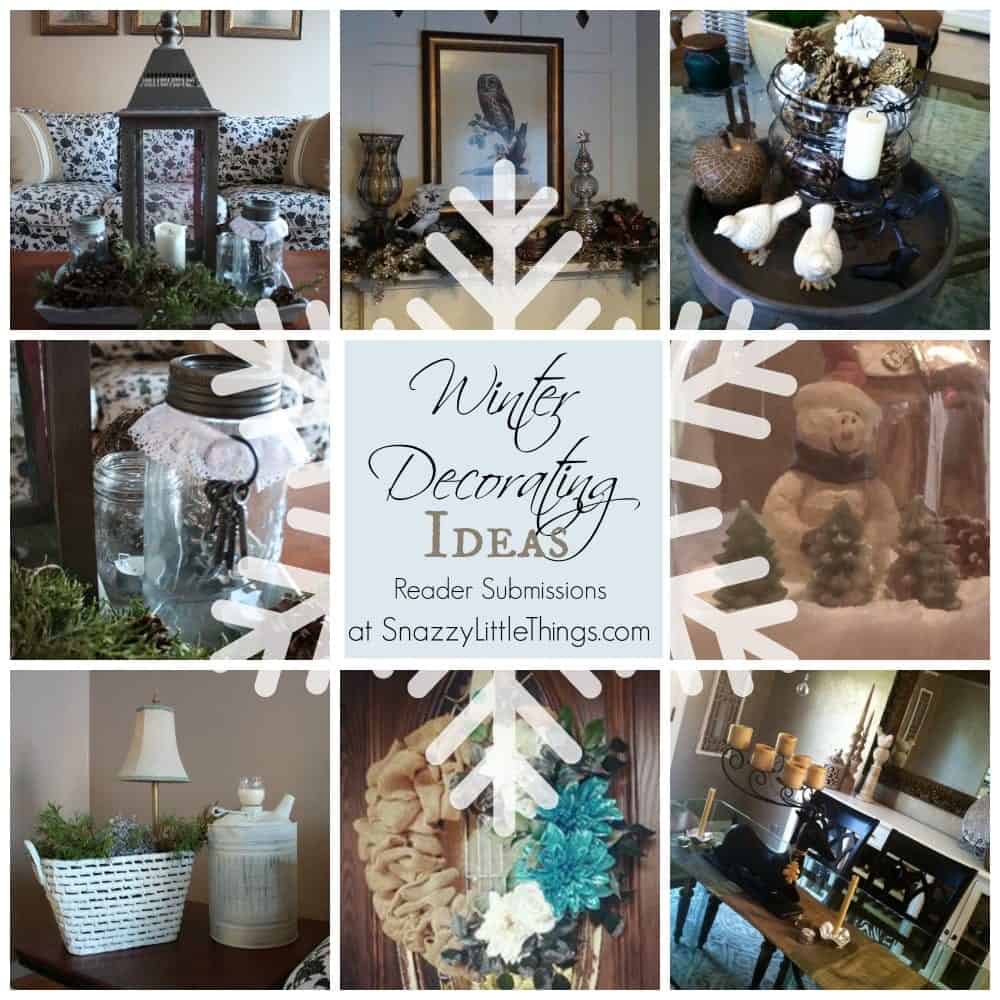 This week in our DIY Forums, I asked readers to share a picture of what "winter decorating" means to them.  Here are some of the pretty ideas that were shared among our members.
Pinecones, birds & an acorn…family room coffee table centerpiece. (By Debra Thompson)
Keeping the box of cones and bare branch tree trimmed with Mercury glass out through January! (Submitted by Debra Thompson)
Snowmen in a pretty winterscape under a cloche. (Submitted by Sandy Jameyson)
LED Light inside of a Mason Jar. (Submitted by Rekindled Grace)
Tray painted in Annie Sloan Chalk Paints (Submitted by Rekindled Grace)
Vignette (Submitted by Rekindled Grace)
Burlap Wreath (Submitted by Denyse at Glitter, Glue and Paint)
Repurposed mantel with old shutters. (Submitted by Susan Scheks-Taylor)
A deer that stays out all season long. (Submitted by Debra Thompson)
A fun winter interpretation of peach + pine (with a side of The Hulk). (Submitted by Jessie Coffey – my friend and former boss!) : )
If you'd like to become part of "DIY Forums" at Snazzy Little Things, feel free to subscribe and join the fun! This is an exclusive, members-only area of SnazzyLittleThings.com, offering a nice, friendly and talented support group of DIY enthusiasts, crafters, shop owners and more!
Thanks for following along!