Many of your are tackling your 2017 honey-do lists with reckless abandon. Don't you love the fresh start that the new year brings?
My goal is always to be a resource for you and answer questions as you take on new projects. But as my blog readership grows, I find myself struggling a bit to answer each and every question in a timely fashion, so I've created a new "shop my home" image hover capability — a fun and easy way to shop my spaces!
Shop My Home
image hover capabilities – try it here!
Once your page is fully loaded, just hover your mouse over the (+) on the image to reveal the manufacturer and price (image contains affiliate links):
** Note – these links are direct to the manufacturer, I don't control the pricing. I often found many of these items on sale in a local retail shop. This is simply my attempt at being a matchmaker and providing you with links to the exact (or similar) products that I used to decorate each space.
Isn't that fun? In the past, I would create a long list with links, or caption each image with a source list. That is simply too much work for me…and for you!
Now when I buy an item or create a vignette, I will try to find a similar item online and include it in the "Shop My Home" widget (found in the sidebar). I've even included the paint colors I've used in each space! This feature may not answer every question you might have, but it is my best attempt to provide you with links to similar products that I used to decorate my space. You can always click through my home tour for links to our DIY tutorials we've tackled in each space, or email me if you don't get your questions answered within the post.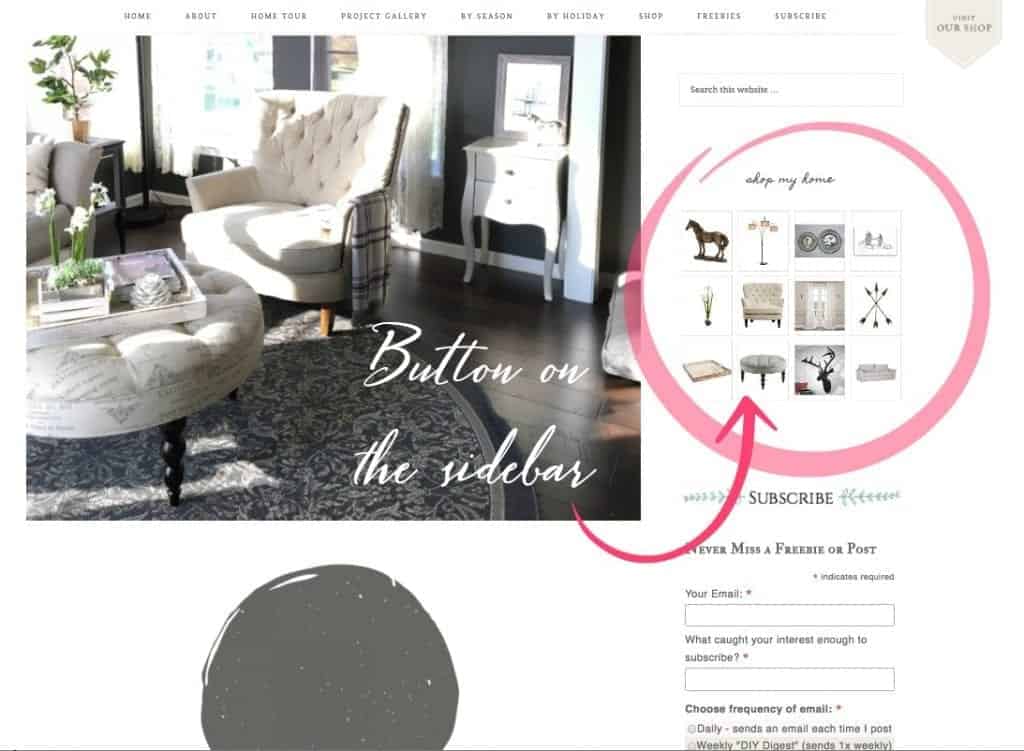 Enjoy, and happy shopping!