Are you a small online retailer? If so, share your store link in the comments at the bottom of this page!
We've reinvented our retail pop up shop after taking a couple of years off from doing vintage market shows. In this post I'll share some behind the scenes of our pop up + a few lessons I've learned about being a home decor retailer. It's hard to stay unique in this busy and competitive retail market. But finding new products or creating your own signature "look" is part of the fun.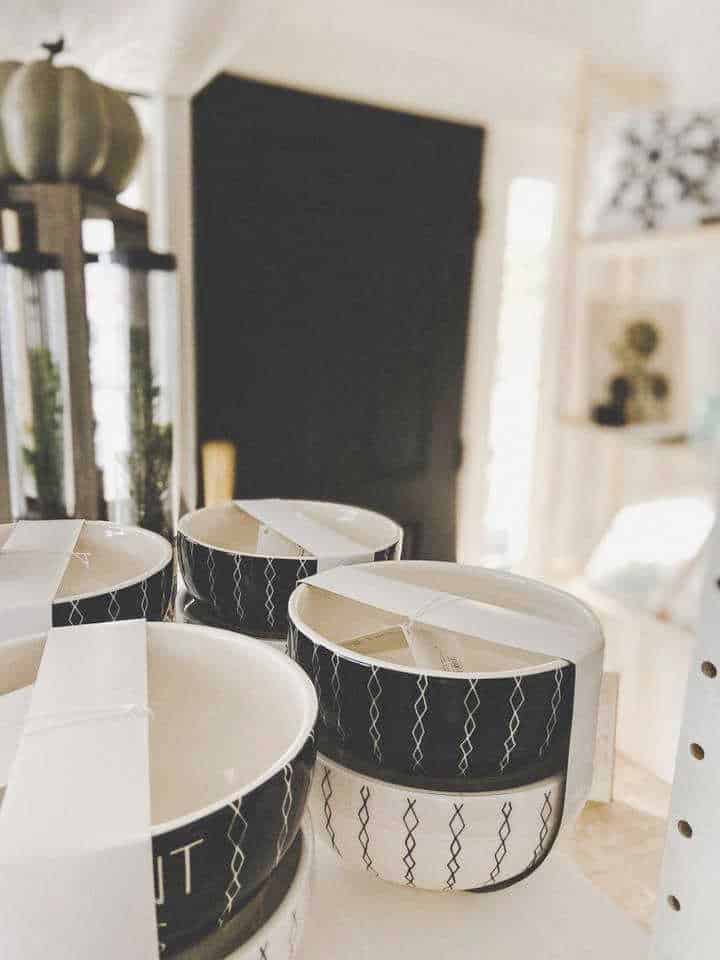 Awhile back I mentioned I started to embrace a simpler more streamlined look in my house. So now I'm trying to do the same in my shop.
The theme I chose for this pop up is holiday entertaining. And I really pushed myself to create some handmade items for the show. Our previous pop up shop was great, but it became a little hard to set up (and even harder to store in the off season). Pop up shops can be physically exhausting as a vendor, but something about the experience always pulls me back in. The process is so fun and rewarding!
I experiment with merchandising prior to a show, and this often means setting it up in our house first (sorry to my family). The mix of products is about 60% handmade and 25% wholesale and 5% antique / thrifted. Merchandising is so fun once you have the right product mix.
First I test out our pop up in our house…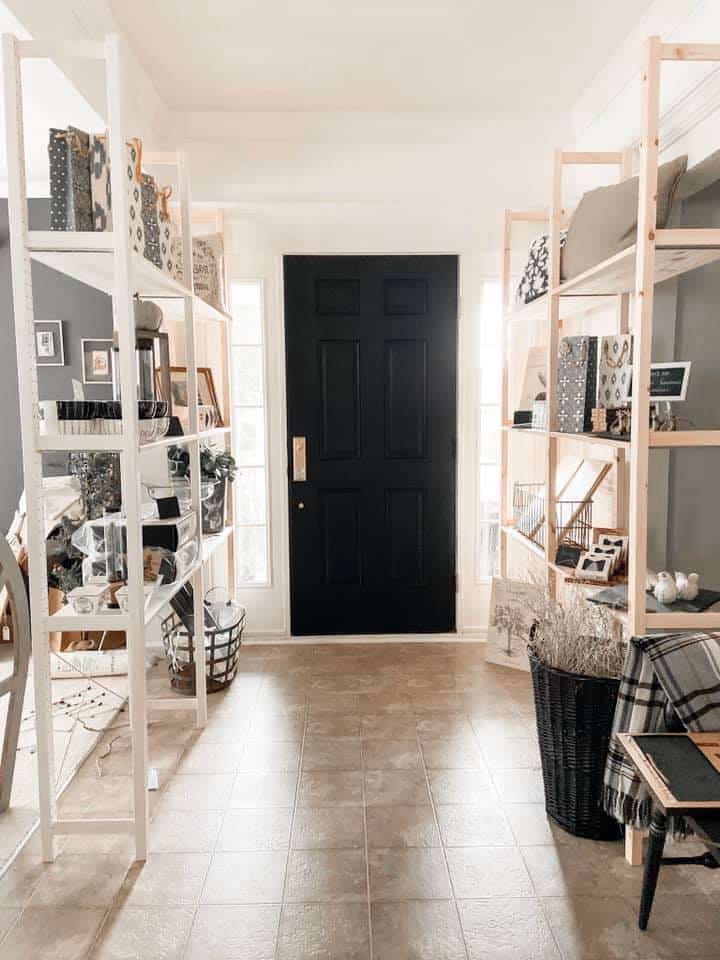 Just like decorating a house, I experiment with the merchandising mix to make sure it tells a story and makes sense. Here are some of the item's I've made just for this event.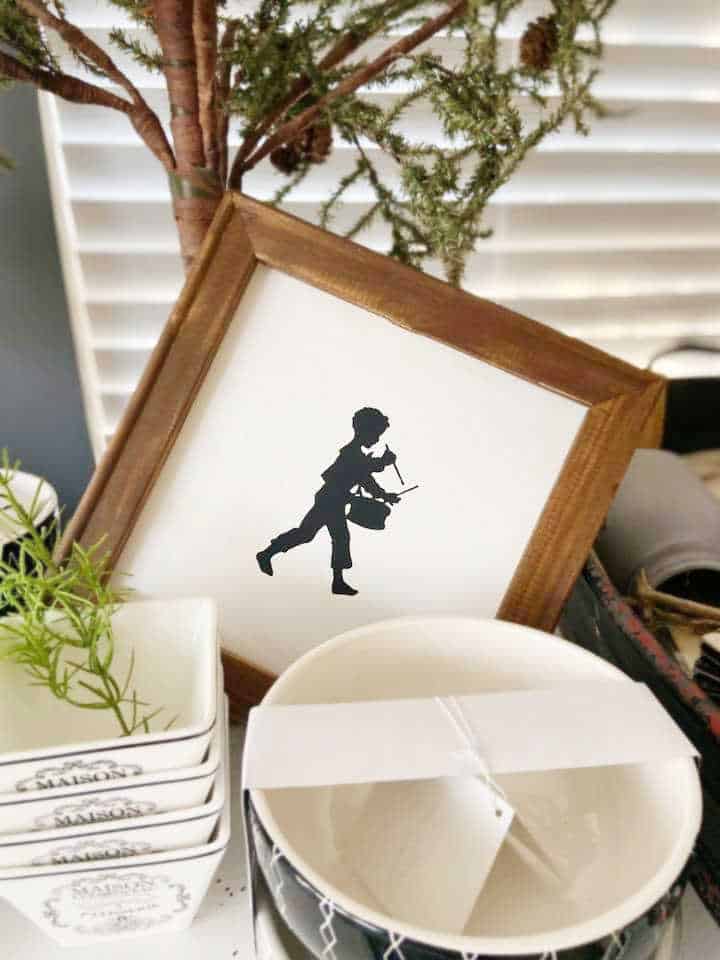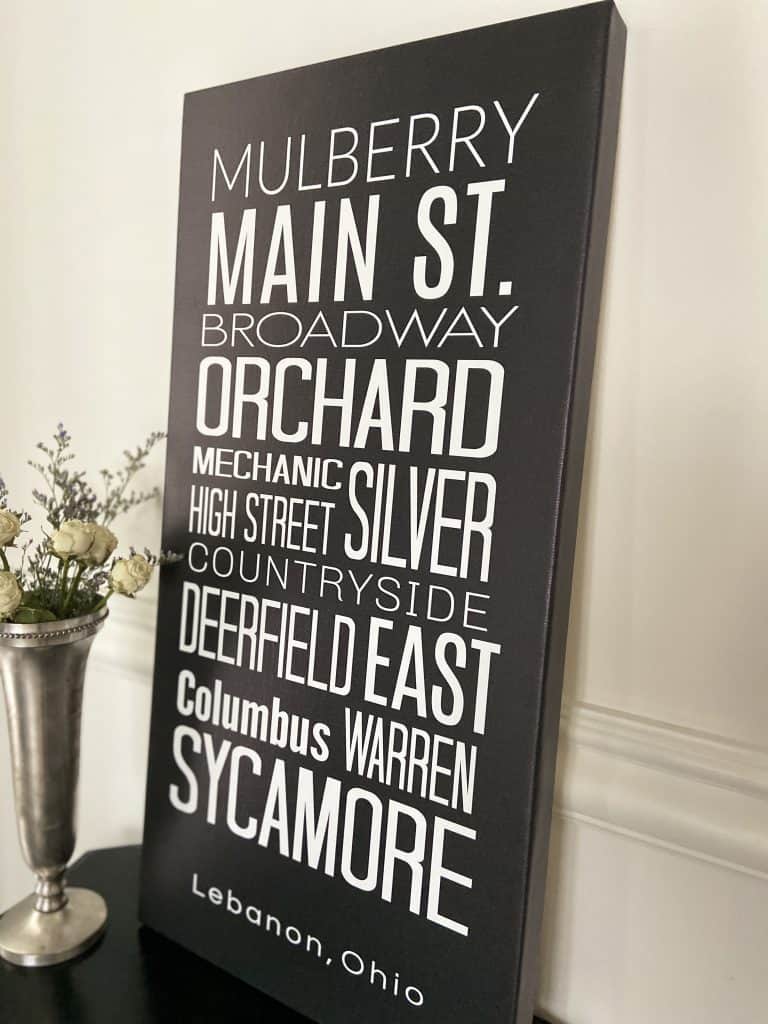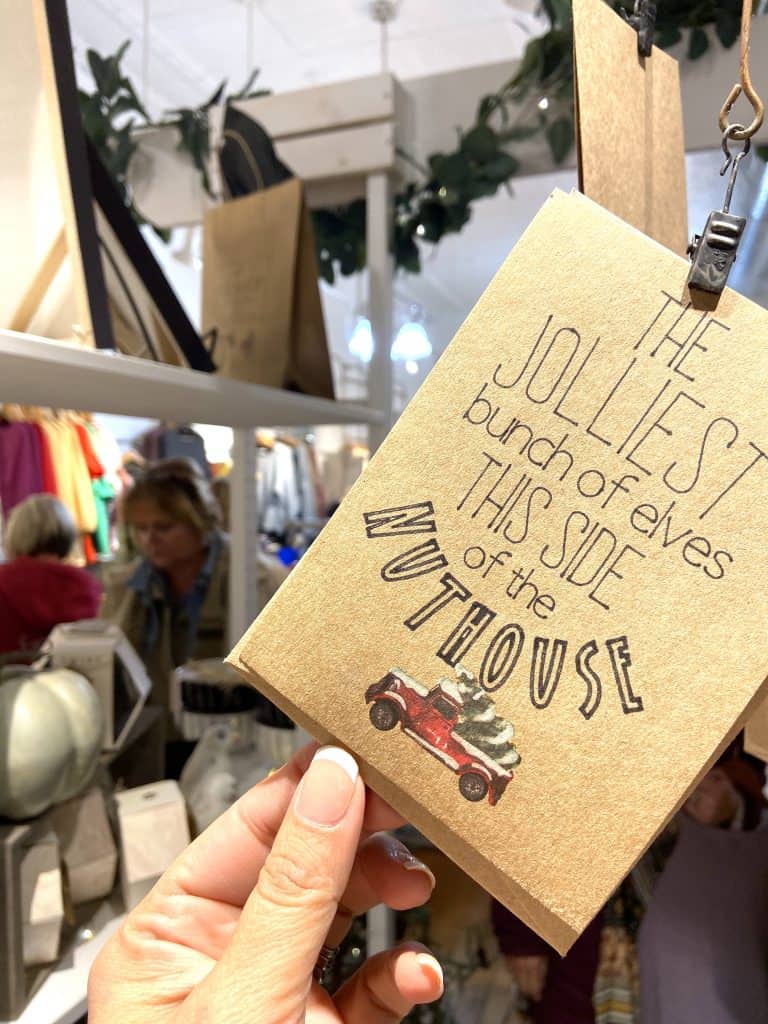 Competing with big retailers
Pre-sales, copycats, shipping and lessons learned.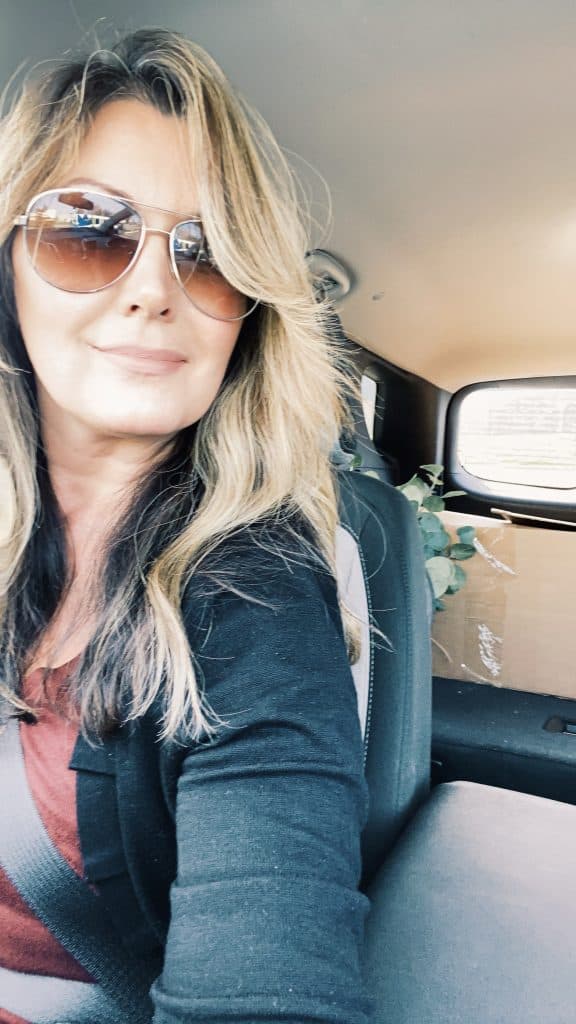 What I LOVE about having a retail shop? I love to know my customers personally. So I'm shifting more towards a VIP online shopping experience. Join my Facebook group, and you'll receive a preview of new collections where you can pre-order and I'll offer special discounts.
I also pivoted and increased instant art download offerings which is so much easier to manage.
The curated look is what I'm striving for. Old mixed with new. Hand finished items that are unique that look curated over time. I'm also thrifting and repurposing and creating a "snazzy" variety that is unique to our brand. The biggest decision I made: I severed my relationship with wholesale companies who competed directly with me on Amazon. I don't even try to compete with big retailers. I want my home (and now yours!) to look different than everyone else's!
You can now choose your preferred shipping carrier online or free local pick up. Home decor comes in a lot of shapes and sizes so the flat fee (or free) wasn't a good model for me. But I will occasionally post a free shipping sale to freshen up our stock!
We're in our third year of being in business, and some of these decisions have worked well for me. As a small online retailer, I've figured out how to stay in my lane while deciding what works best for us.
Are you an online retailer? Do you have a pop up? What tips can you offer that have worked for you?
Soon we will be relocating our booth to a new location in town. Stay tuned for updates!